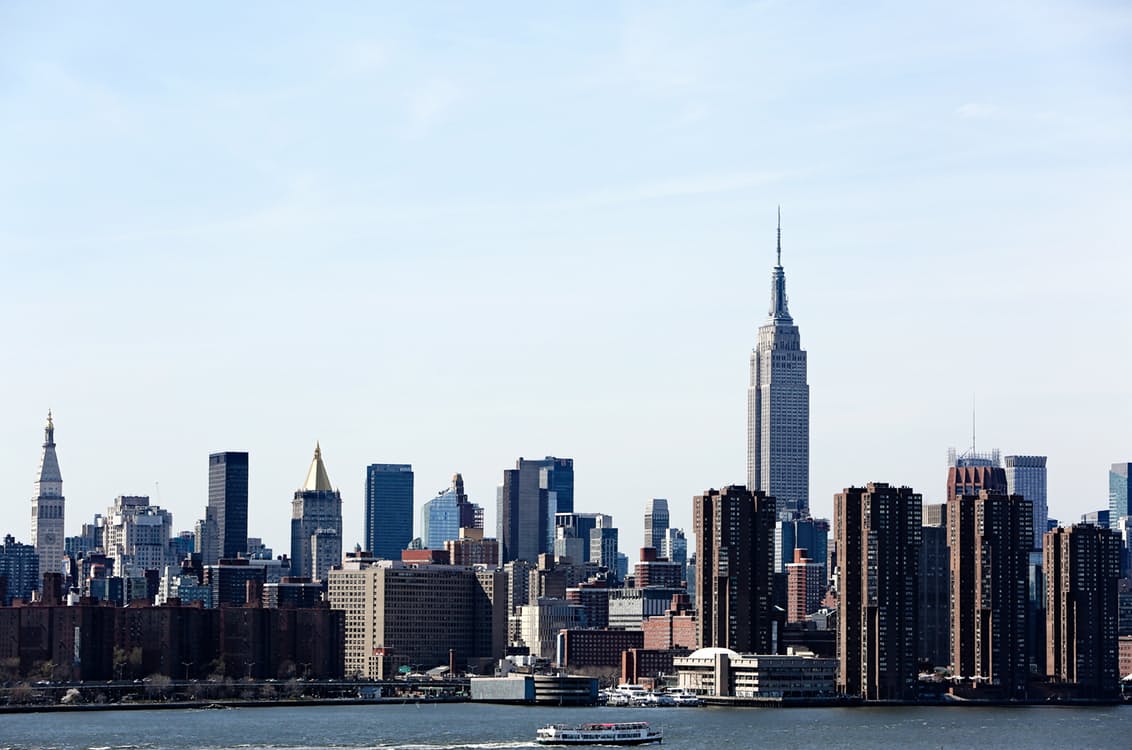 At the highest levels Kenya is progressing in passing laws to further women's rights. Now if only society at the grass roots level would follow.



When my father arrived in Kenya, he had found the Kikuyu way of life similar to that of the British at the time the Romans invaded England 2,000 years ago.
……..Louis Leakey
Kenya's oil prospects received a shot in the arm as Tullow Oil announced the most recent well it has drilled is commercially viable, reported Standardmedia.co.ke on August 1, 2013.
The British firm announced that if Kenya drills the Etuko-1 well, it will have a possible average production of 300 million barrels in all its three wells. Ngamia-1 and Twiga South-1 wells are the other commercially viable wells Tullow has drilled since January last year. "Following the completion of the Etuko-1 well, Kenya's petroleum resources are expected to be in excess of 300 million barrels, exceeding the basin threshold for development," Tullow said in a statement in reference to the oil discovery in the region.
As reported by Theafricaneconomist.com, in terms of the top 12 largest and strongest African economies, Kenya is ranked number eleven as of June 5, 2013. That economic standing is certainly an accomplishment for the world to admire Kenya for. Having said that, be it an individual, corporation or country, with success comes responsibility.
"The future success of Kenya's economy depends on the girl-child's ability to access quality education, health and appreciation of their human rights." This was said by Dr. Jennifer Riria, Group CEO Kenya Women during a Gala dinner to celebrate 100 years of international Women's Day, reports Kenyawomen.org.
Dr. Riria, observed that despite numerous interventions being undertaken to assist the girl-child have a prosperous future, there are emerging challenges in access to quality health care, transition from primary school to high school and abuse of human rights. She called upon the Government, corporate institutions and Non-governmental organizations to work together to help secure the future of the girl-child.
Essential to women's economic empowerment is the passage of law and policy, which supports women in this domain that has been dominated by men for centuries. However, passing laws is not enough, as social and cultural norms add another layer making it difficult for women to enter private business, work as entrepreneurs, or even receive basic access to finance.
Global Banking Alliance for Women stated on October 24, 2011, "Kenya has been voted the best country in the world for passing laws that enable women to conduct business during the last two years.
A new World Bank and International Finance Corporation report rates Kenya highly in a global survey of what governments are doing to remove barriers that stop women from conducting business. "This year, Kenya was the economy with the highest number of reforms in the areas covered in Women, Business and the Law," the report states. The report commends Kenya for passing laws that enable women access financial institutions, matrimonial and family property more easily. "Many of the documented changes came about through the new Constitution. "This legal reform eliminated gender differentiation under the law relating to a woman's ability to pass her nationality to her child or spouse, entitles every Kenyan to a passport and all registration or identity documents issued to citizens, and guarantees freedom of movement into, out of and within Kenya for all citizens," the report notes."
In the classrooms of Ol Pusimoru Secondary School, a cluster of simple cinder block buildings perched on a hillside in the remote Kenyan highlands; Principal Alu Andrew Amadi can see a revolution stirring. "Always, the number of girls enrolling in this school has been less than 25 percent of the student body. When I arrived to be principal of this school, there were 19 girls enrolled and 70 boys."
Where were all the teenage girls?
Married and farming their husband's land to provide food for their young children.
"But this year, for the first time, the number of girls is almost equal to the number of boys," said a beaming Amadi. "This year, we admitted 26 girls out of an entering class of 55."
The starting point in this remarkable story of progress is Kenya's new constitution. Adopted in 2010, it offers women unprecedented rights and protections – including the right to own and inherit land and exert join control over family resources. Kenya's progress in improving women's rights has been witnessed at the highest levels.
Brian Ngugi of IPS Inter Press Service News Agency on May 24, 2013 relates Kenya's nominees for cabinet secretary positions, who include an unprecedented number of women—6 out of 18—will undergo a grueling public vetting process by the Parliamentary Committee on Appointments.
Despite the appointments—which are yet to be confirmed—women's rights organizations in this East African nation say President Uhuru Kenyatta's new government must do more to seriously mainstream gender issues in the country. President Kenyatta made history on April 25, when he nominated the 6 women to the cabinet—the highest number the country has had since independence.
Consequently Dr. Nzomo, who teaches at the Institute of Diplomacy and International Studies at the University of Nairobi, said the government must do more to address the plight of Kenyan women. "Women lack required skills, access to affordable credit or even better education, meaning therefore that they are perennially disadvantaged to men and can only survive by plying informal sector jobs," she said. Her comments were echoed by Grace Mbugua, the executive director of Women's Empowerment Link, a non-governmental national women rights organization, who told IPS that empowering Kenyan women would take more than the nomination of the 6 women to the cabinet. "While we must say that we appreciate that President Kenyatta's administration actually complied with the constitutional requirement regarding appointment of women in public offices, this is not the glass ceiling for Kenyan women and the state must do more if we are to bridge the gender gap in Kenya," she said.
The nominations mean that once the nominees to the 18-member cabinet are finally vetted and approved by parliament, the cabinet will meet the one-third gender threshold provided for in the Kenyan constitution as part of a principle of affirmative action.
The Kenya Supreme Court ruled in December 2012 that a constitutional provision calling for a mandatory one-third gender representation would not apply to the 2013 general elections but instead should be implemented progressively by August 2015.
But according to Wambui Kanyi, the executive director of the women's lobby Women Political Alliance Kenya, the appointment of the 6 women will create needed awareness that women too can hold critical dockets. She said most Kenyans at the grassroots level still lack confidence in women's leadership, going by the outcome of the country's recent elections. "At the national level, we are faring commendably in terms of women's representation, but we need to do more to increase women's representation at the grassroots leadership level. It seems the national leadership believes in the capability of women to lead while at the grassroots it is a different story," she said.
In the country's March 4 general elections, no female candidate was elected to the 47 gubernatorial or senate positions up for grabs.
In private industry, two women have clearly cracked and rocketed through the glass ceiling.
The website Howwemadeitinafrica.com shares their stories.
Njeri Rionge co-founded internet service provider Wananchi Online that has since been transformed into Wananchi Group Holdings – one of east Africa's leading providers of pay-tv, broadband internet and VoIP services. Last year the company raised $57.5 million in growth capital from a group of international investors. A typical multi-talented entrepreneur, Rionge has over the years founded a number of successful companies. She currently runs Ignite Consulting, a firm that specializes in coaching, strategy facilitation, organizational effectiveness and skills training.
"I create companies serially because I believe that Africa is the next economic frontier and we must build indigenous organizations that will support this growth," said Rionge in an interview with Forbes. Business Lounge, another one of Rionge's ventures, is helping other entrepreneurs build successful businesses. The Lounge acts as a business incubator for start-up companies and as a business club for more established firms and individuals. Rionge is also a motivational speaker and life coach.
Finally, Tabitha Karanja founded Keroche Breweries, the first ever brewery to be owned by a Kenyan. Although she faced many challenges – including competition from multinationals, high taxation and meddling from high powered government officials – her resilience has seen the business grow into a respected company. Beyond the expectations of her detractors, Karanja invested in a Ksh.1 billion ($11.6 million) plant with the capacity of producing 6,000 half-liter bottles per hour. With its flagship brands, Summit Lager and Summit Malt, the brewery has proved resilient in the market. "When Keroche … commenced operations … fingers were pointed at us and the rumors of they-can't-do-it was written on the faces of many who never believed a Kenyan company could penetrate in a grid-tight multinational market where the end justified the means even if the means isn't justifiable," says Karanja.
She plans to increase the firm's 20% market share to 40% in the next three years following an increase in its production capacity to 15,000 bottles per hour. Karanja also hopes to extend beyond beer into the soft drinks business.
In a world where choices for women are expanding, as Kenya grows economically, so will its responsibilities to her emerging female population.
~ ~ ~
Sources: http://theafricaneconomist.com/top-12-largest-and-strongest-african-economies/#.UfyJeqyd58E, http://www.kenyawomen.org/index.php/about-us/latest-news/19-kenyas-future-economic-success-depends-on-the-girl-child.html, IPS Inter Press Service News Agency, Standardmedia.co.ke, http://www.howwemadeitinafrica.com/five-outstanding-kenyan-women-entrepreneurs, Photos courtesy Wikimedia