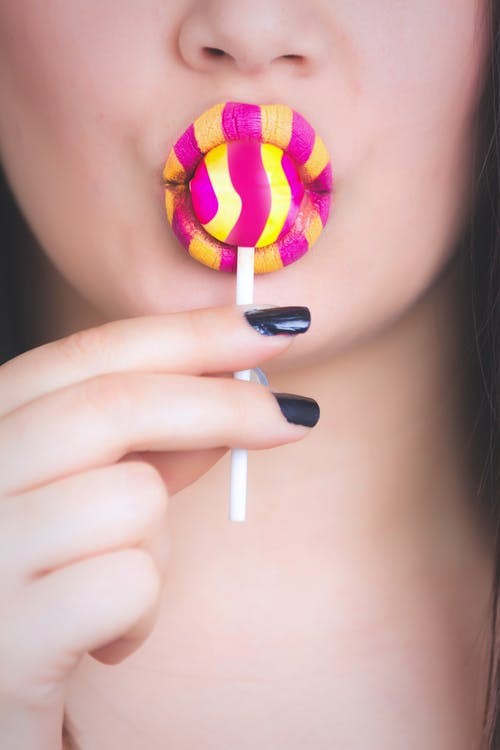 When you are the next generation born into a family that has created a respected industry reputation and established a name for themselves, the challenge is for the younger person to not only live up to the name but expand upon its glory and legacy.
We see this often in the business and sports world.
His father was one of the greatest running backs in NFL history and now the son plays the game as well. Will he be able to live up to his father's reputation?
In business the daughter takes control of a family owned business that has been established for over 100 years. Will she maintain its profits and propel company growth or will it falter and go by the wayside?
Though it is often dubbed as entertainment and an exhibition the world of professional wrestling is still an extremely difficult business to break into let alone excel at.
Heidi Lee Morgan was a dynamic, energetic and extremely popular female wrestler from 1986 to 1997. With her fluffy blonde hair, shapely form and acrobatic skills she was destined to be a star. Her father is Lester Morgan, in the wrestling business known as "Toolie McTavish" of the "McTavish Brothers" in the WWF in the 1970's.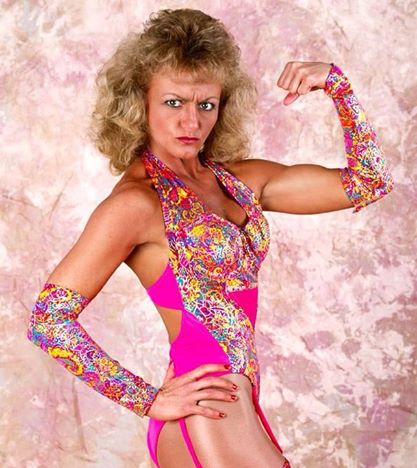 Not only did Heidi inherit a family legacy, she rose to the challenge and soared to great heights.
The great Hall of Fame wrestling site www.women-wrestling.org seems to agree. "Heidi Lee became known for her flashy and extravagant wrestling outfits and "spray-painted" tights. Although at 125 lbs she was quite diminutive, she was extremely strong and she had no problems lifting and bodyslamming just about any of the ladies who set foot into the ring with her."
Heidi Lee was born June 29, 1967.
The sound information source Wikipedia explains she began her career at the age of ten, under the name Daisy Mae, as the valet for her father Les Morgan. Several years later, Heidi pursued a career as a bodybuilder and was approached at an exhibition by Vince McMahon about a wrestling career.
After deciding to join the family business, she was trained by The Fabulous Moolah, Wolfgang Von Heller and Johnny Rodz. After working on the independent circuit in North and South Carolina, she joined the National Wrestling Federation. As part of the Federation, Morgan feuded with Wendi Richter. She battled Richter, the NWF Women's Champion, in a first ever women's steel cage match in May 1987.
Heidi later held the LPWA Tag Team Championship with Misty Blue Simmes and the WWWA Ladies Championship during her career.
She also appeared in the World Wrestling Federation in late 1993 and into 1994, losing to Alundra Blayze in the finals of the tournament to determine a new WWF Women's Champion on December 13, 1993. In subsequent rematches, Blayze defended the title against her in house shows before Morgan and Blayze later teamed up to face Bull Nakano and Luna Vachon on WWF Sunday Night Slam and other televised shows.
After giving birth to her daughter, Morgan wanted to revive her wrestling career, but she broke her back in her first match back in the ring. She attempted an aerial maneuver, but she and her opponent lost their balance, which resulted in the break.
As a fan there were many aspects to Heidi Lee's game that were enjoyable to watch. She could be a ham, energize the crowd and maximize her character driven role to perfection.
Reflective of the 1980's TV shows that sizzled like Miami Vice, Air Wolf and The A-Team, Heidi turned up the lights in the women's wrestling world to Neon Bright!
I know she was a great singles competitor but I felt she was at her best when she teamed with Misty Blue Simmes. Some people really seem to feed off of each other's energy which explodes into synergy and that's what those two 1980's Divas possessed and accomplished.
It takes a village to nurture a great star so as is our custom, let's travel to Heidi Lee's home town and enjoy some of the elements that melded together to shape one of the most entertaining lady pros of all time.
Newfield is a borough in Gloucester County, New Jersey. As of the 2010 United States Census, the borough's population was 1,553.
According to the city's site city-data.com, the town is blessed with a diverse population of primarily Italian, German, Irish, English, French and Polish descent.
Speaking to Heidi's name the respected site www.sheknows.com shares, "The name Heidi is a German baby name. In German the meaning of the name Heidi is: Noble. The German form of Adelaide. Famous bearer: heroine of Johanna Spyri's classic children's novel 'Heidi'."
In terms of the town's formation the informative site newfieldboro.net/history/ explains "On February 19, 1924, two hundred and forty loyal Newfield residents braved the cold, damp, winter, weather and traveled to Trenton by Special Train and petitioned the legislature for Incorporation of the village of Newfield as a Borough.
The business district during the early twenties consisted of Lowder's Store. Beckett's Pool Hall and Barbershop, Donnally's Lunch Counter, Ferguson's Baker Shop, Scarano's and Dauito's Barbershops, Matt Miller Hardware Store, and later Tyler's Newsstand and confectionary. Mr. Dalton edited a Weekly Newspaper."
When you read through the information on this quiet eastern hamlet, it has a nice small town feel complete with newsletters about local sports, community drives and library use. It must have been a nice play to grow up.
Not only did Heidi Lee grow up but had a chance to see and affect the world. She wrestled in Japan, Europe and South America.
It was always enjoyable watching Heidi Morgan perform because every match was full tilt and full on. It's nice to briefly revisit the memory of someone who was wrestling nobility and didn't shy away from the challenge that the next generation faces in industry expectations.
Not only did she live up to billing, with an aerial leap off the ropes, she grabbed us by the hand, encircled our minds and allowed our imagination to soar with her.
~ ~ ~
Sources: brainyquote.com, www.women-wrestling.org, Wikipedia, www.sheknows.com, city-data.com, newfieldboro.net/history/, fciwomenswrestling.com, fciwomenswrestling2.com, FCI Elite Competitor, femcompetitor.com, photos thank you Wikimedia Commons.