In California, so many homes have grapefruit trees with many of the fruit rotting on the ground, it appears a number of owners take this miracle fruit for granted.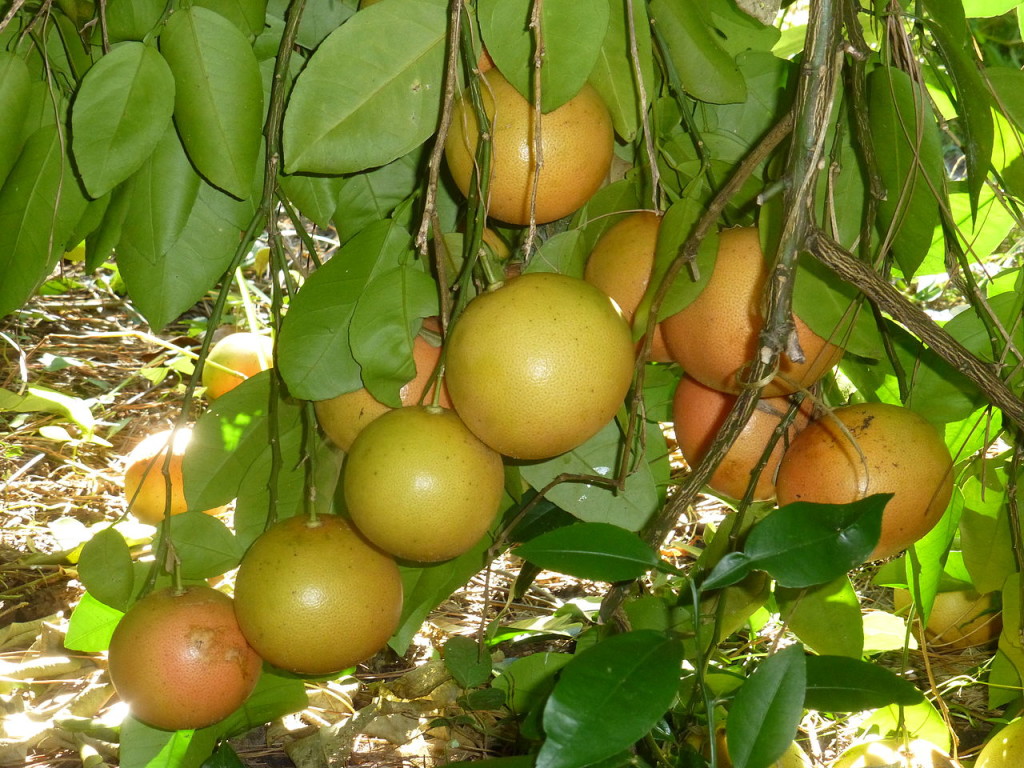 fciwomenswrestling.com article,  wikimedia photo
They come in a nice variety.
The grapefruit is a subtropical  sour to semi-sweet fruit. Grapefruit is a hybrid originating in Barbados as an accidental cross between two introduced species, sweet orange and pomelo or shaddock, both of which were introduced from Asia in the seventeenth century.
The 1929 Ruby Red patent was associated with real commercial success, which came after the discovery of a red grapefruit growing on a pink variety. The Red grapefruit, starting with the Ruby Red, has even become a symbolic fruit of Texas, where white "inferior" grapefruit were eliminated and only red grapefruit were grown for decades.
Using radiation to trigger mutations, new varieties were developed to retain the red tones which typically faded to pink. The Rio Red is a mutation bred variety which was developed by treatment of bud sticks with thermal neutrons. Its improved attributes of mutant variety are fruit and juice color, deeper red, and wide adaptation.
The Star Ruby is the darkest of the red varieties. Developed from an irradiated Hudson grapefruit, it has found limited commercial success because it is more difficult to grow than other varieties.
The health benefits from this potent fruit are plentiful.
The informative site organicfacts.net shares, "The health benefits of grapefruits are wide-ranging and nearly unmatched by any other fruit. A glass of chilled grapefruit juice, especially in winter, helps seriously boost your levels of vitamin C, which gives grapefruits a high place amongst various citrus fruits. It's packed with the benefits derived from various nutrients and vitamins, including potassium and lycopene. Along with these, it also contains calcium, sugar and phosphorous.
There are plenty of major health benefits of grapefruits, which are also known to be powerful drug/poison eliminators. It works as a natural antiseptic for external wounds, and it functions as a liver tonic. It contains a high water content, which helps in changing the complexion of the skin and increasing the body's metabolic rate. The pulp and fiber of grapefruits supply healthy bulk to our food intake, which aids bowel movements and reduces chances of colon cancer."
Let's develop the subject further with views from a guest writer.
Citric Fruits – A Healthy Food
by: Dr. John Roberts
New studies suggested once again that citric fruits including oranges, tangerines, and grapefruits help fight cancer, high cholesterol, and obesity.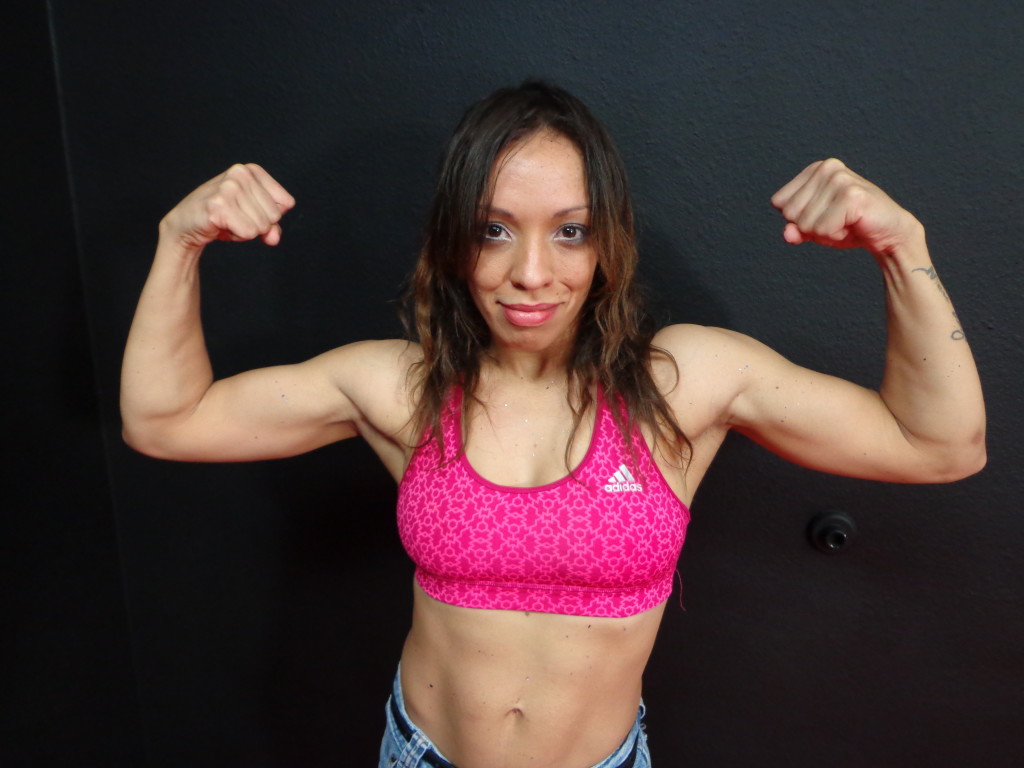 fciwomenswrestling.com article,  femcompetitor.com photo
Studies both at Texas A&M University and Kanazawa Medical University in Japan showed that compounds in citric fruits can help reduce the risk of colon cancer. Researchers at Texas A&M University found that freeze-dried grapefruit, similar to the whole grapefruit, can reduce the incidence of early colon cancer lesions in animals. The Japanese researchers found anti-colon cancer properties in nobiletin – a compound found in tangerines.
Grapefruit can also reduce the risk of cancer caused by smoking. A study on the cancer prevention was done by the researchers at the University of Hawaii. The researchers found that drinking 6 ounces of grapefruit juice a day reduces the activity of a liver enzyme that is thought to activate toxic chemicals in the smoke.
On another front, scientists from the USDA and a Canadian company isolated a compound – polymethoxylated flavones (PMFs) – from orange and tangerine peels that can actually lower cholesterol in animals. They found that use of food containing 1% PMFs can lower cholesterol by 32 to 40%.
Grapefruits also promote weight loss. Researchers at Scripps Clinic in San Diego found that grapefruit may trigger weight loss by lowering insulin levels, an excess of which is linked to weight gain. Effect of grapefruits on weight loss was confirmed in humans. An early study by the same researchers confirmed that eating grapefruit or drinking juice with meal can help the obese lose weight.
Even the interaction of grapefruit juice with drugs, a bad trait for grapefruit, has been explored. Researchers at Texas A&M Citrus Center studied the interaction between grapefruit compounds and drugs in hopes that this interaction can be taken advantage of to increase bioavailability of drugs in humans.
These studies were presented in the American Chemical Society Annual Meeting being held in Pennsylvania during Aug. 22 through 26.
~ ~ ~
ADDITIONAL RESEARCH – https://www.healthambition.com/does-grapefruit-burn-fat/
Sources: brainyquote.com, Wikipedia, fciwomenswrestling2.com, FCI Elite Competitor, photos thank you Wikimedia Commons.
http://www.articlecity.com/articles/health/article_683.shtml
https://www.organicfacts.net/health-benefits/fruit/health-benefits-of-grapefruit.html
About The Author
John Roberts is a freelance writer for http://www.foodconsumer.com. This article was originally published at http://foodconsumer.com/forum/viewtopic.php?p=1241
kontact@foodconsumer.com