Fem Wrestlers, Pistol Squats Are Number One With A Bullet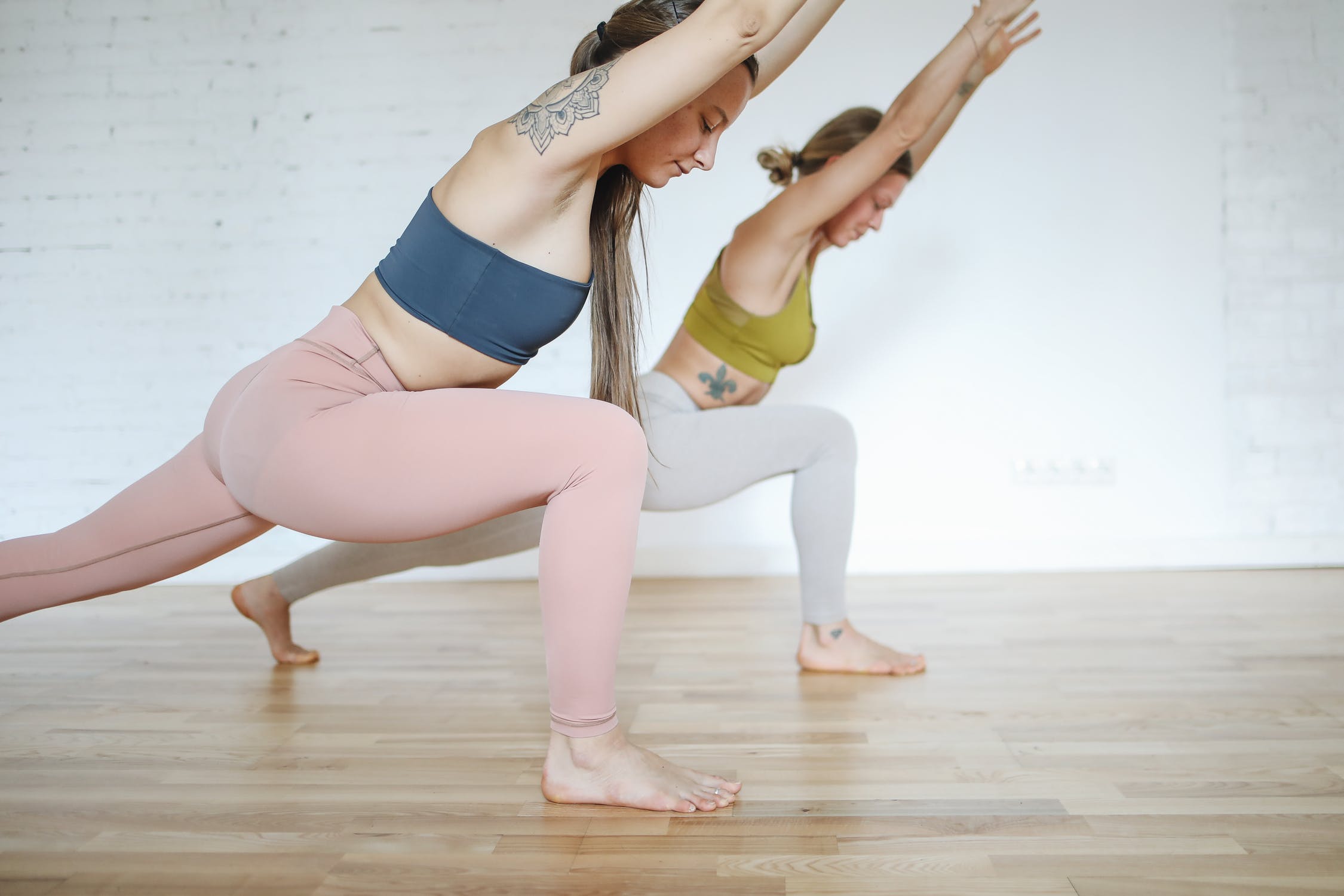 Boxes are something that you need to pack things into and think outside of.
The latter, creatively and often.
Building strong legs and thighs ultimately will be wonderful for your body since so many activities are propelled from there. The additional benefits are the more attractive shape and eye candy look.
There is a strong thigh kid on the block who is not new but very unique.
Creatively unique.
Her first name is Pistol. Her last name is Squat and yes she does know squat.
Very well but she has placed a different and slightly more difficult spin on it.
Have you tried her?
The benefits of performing and mastering the pistol squat are tremendous.
First off the pistol squat requires great balance, leg strength, flexibility and coordination. Chances are you will never see anyone get this movement on their first attempt due to the difficulty of the exercise.
In addition those that are able to perform a one legged squat have the leg strength to perform a barbell back squat with the equivalent of their body weight.
The informative fitness and muscle industry site breakingmuscle.com adds, "The pistol, or single-leg squat, is a unique exercise that combines strength, flexibility, and grace in a manner unlike many other movements. There are several pieces to the pistol puzzle, and proper execution requires mastery of each element."
Exceptional advice. This muscles in from Chris Garay.
Mr. Garay is a trainer, educator, athlete, and musician based out of Annandale, Virginia. He grew up playing sports (soccer, basketball, and wrestling) in grade school, and then he shifted focus to music in high school and college. Chris became a world-class snare drummer, toured the country playing drum set, and currently teaches one of the best marching percussion ensembles in the world. Along the way, he earned a degree in philosophy and religious studies and pursued graduate studies in social psychology and well-being.
Now that was from someone with great expertise.
Now we need some inspiration.
The beautiful and fit site greatestphysiques.com introduces, "Juliana Mota a.k.a 'jujubafit_' is a Brazilian fitness model, who's known for her muscular glutes, quads, and lean physique. She's become increasingly popular online as a motivational fitness model, and a Bikini Wellness Competitor.
Shortly after Juliana Mota moved to Paris, she began posting pictures and videos of her fitness journey online in 2015. Soon after, she gained a reputation as a strong and powerful woman with an incredible physique – her followers soon began to multiply."
Ever since she started her fitness journey at the age of 15, and throughout her years of hard work in the gym, Juliana has gone from strength to strength."
"Physical fitness is not only one of the most important keys to a healthy body, it is the basis of dynamic and creative intellectual activity."… John F. Kennedy
To start a brilliant career at 15, you absolutely have to think outside of the box.
Just look at those gorgeous thighs.
Juliana has thighs to live for and salivate over.
Hard work certainly pays off.
Then in our competitive female submission wrestling industry there is a fine example of a gorgeous girl with strong thighs in Jennifer Thomas.
Be careful in battle with her. She can crush you like a grape.
In terms of building some strong legs and gorgeous thighs, are you ready to think outside of the box?
Let's go to the playbook and bring out the pistol.
Please enjoy.
No Other Exercise Will Work Your Legs As Hard As the Pistol Squat.
By Matt Goss
Pistol Squats focusing primarily on your quads however its one of the best leg exercises around and no other exercise will work your legs as hard as they do.
So picture a one-legged squat to the floor in which your other leg held straight out in front of you. You lower all the way down to the ground and power back up all on one leg and if you're doing it for the first time it can brutal!
This is why you should start implementing them into your workouts because this simple movement takes an enormous amount of strength, flexibility, and balance. Master these and you will be highly rewarded.
Technique Breakdown – Pistol Squat – Quadriceps
Start/Finish Position
Stand holding your arms straight out in front of your body at shoulder level, parallel to the floor.
Raise your right leg off the floor and hold it there.
Flex your right ankle so that your toes are higher than your heel.
Your right leg should be straight.
Brace your core.
Movement Phase
Push your hips back and lower your body as far as you can.
As you lower your body, raise your right leg so that it doesn't touch the floor keep your head and chest straight.
Pause, then push your body back to the starting position.
Keep your torso as upright as possible.
Hold for a moment and repeat for desired repetitions.
Breathing Directions
Breathe in during the downward motion.
Breathe out during the upward motion.
Tips
For best results lowering the weight should take twice as long as raising it.
Keep your core active throughout.
Aim to hold your arms out and steady without swinging.
So if you're attempting these for the first time you should begin using one of the two different strategies recommended here.
Strategy 1
Perform the movement using a bench or similar behind you so that when you bum touches it you know to start raising yourself back up to the starting position. This will train you to learn the movement in a smaller range of motion and as you gain strength and stability you can you can use lower and lower bench heights until you need them no more.
Strategy 2
Use a vertical support and using your hands to walk down the support as you lower one leg and then walk your hands back up as you raise yourself back to the starting position. However don't pull yourself up using the vertical support, it's only for balance not for leverage.
Either Strategy is fine to get you started on this the king of bodyweight leg exercises.
Matt Goss is a Certified Personal Trainer with Bangin' Bodz Health & Fitness and is also a member of The International Association For Health Coaches. Check out http://www.banginbodz.com & http://www.facebook.com/bangin.bodz
~ ~ ~
fciwomenswrestling.com, grapplingstars.com femcompertitor.com, photo via Pinterest.com
https://ezinearticles.com/?No-Other-Exercise-Will-Work-Your-Legs-As-Hard-As-the-Pistol-Squat.&id=8303492
Article Source: https://EzineArticles.com/expert/Matt_Goss/1816015
Article Source: http://EzineArticles.com/8303492
https://www.brainyquote.com/topics/creative 
https://www.greatestphysiques.com/juliana-mota/
https://kinobody.com/workouts-and-exercises/pistol-squat/
https://breakingmuscle.com/fitness/whats-preventing-you-from-doing-pistol-squats-how-to-progress-pistols