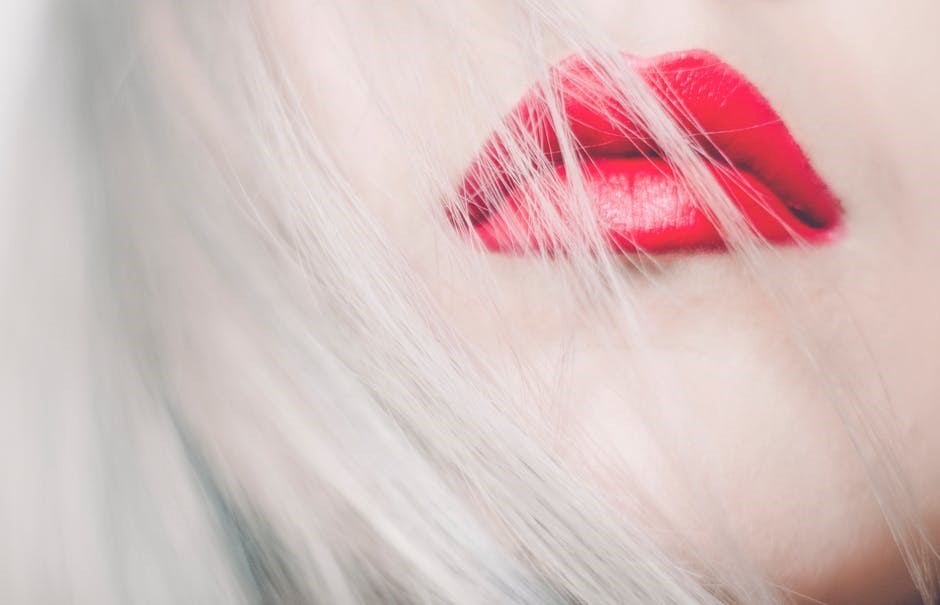 Eden is young wrestler who is athletic, exciting and world traveled.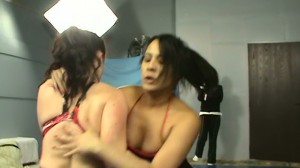 When I heard that Eden was going to wrestle at a private company's event, based upon my research, I knew she was green and suspected she was in for a tough time. She had at least one saving grace.
She was athletic.
Had she been a wall flower, an office secretary who rarely gets out or an all-around casual exertion persona, she would have been completely destroyed.
Even still, athletic and all, with little submission wrestling experience she was no match for a seasoned female submission veteran. The match previously researched had to be stopped early but she showed enough grit, fight and more importantly athleticism that in our circle we requested through our recruiter that she be invited to the next wrestling shoot with our private women's wrestling video company associate. We would later find out that she played basketball during her teen years.
We're glad we invited her.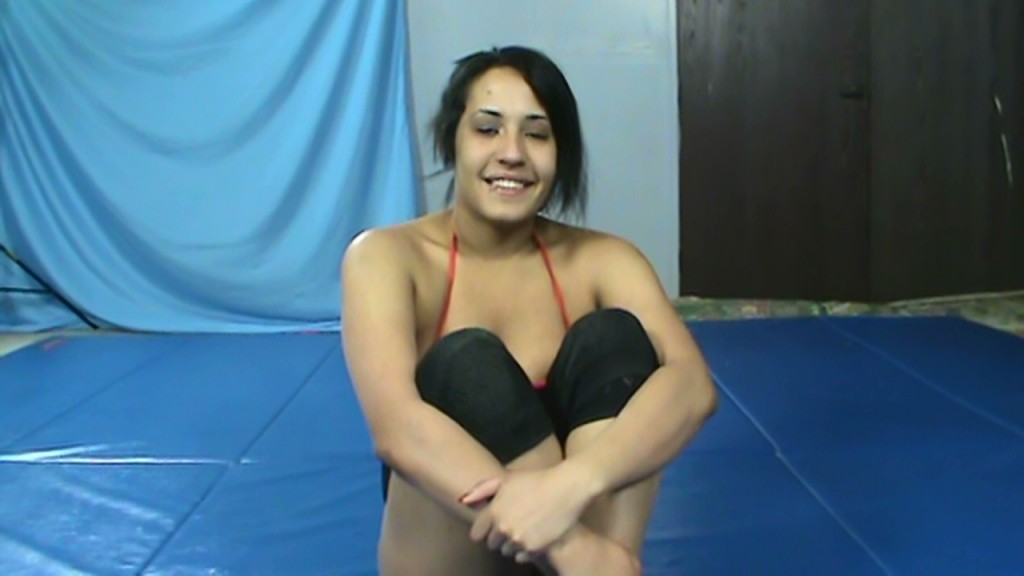 When this writer first met Eden at the San Jose shoot, she seemed very young and somewhat shy. Her demeanor is very feminine and soft spoken often speaking in whispers. She gave the impression she had not been interviewed much and conceded she previously had only wrestled two matches. She would get a workout that day by comparison being scheduled to wrestle three matches.
To prepare her our associate showed her how to perform a hard headlock, the most basic move in wrestling. Eden proved to be very adaptive and creative.
That day, going up against Olivia of San Jose, she would need to be very creative (see Olivia – Mom – Wrestler, fciwomenswrestling.com).
She lives in the San Francisco bay area and loves San Francisco (don't we all?). Part of her creativity is seen in her desire to travel revealing she had traveled throughout Europe and the city that fascinated her most was Barcelona, Spain. She loved the architecture, culture and especially the food. During our interview, her passion tweaked my interest.
Let's briefly visit Barcelona.
I would say at first glance the feeling that engulfed me was a sense of being overwhelmed, captivated, mesmerized and very left out. The more I live, the less I know. The longer I live the more I feel I haven't really lived at least not nearly to the full. I realize you can have anything you want but you can't everything you want.
When I was young I choose the simple Texas, southern style approach to family and it's hard to argue with the great success I had with my children, both graduating from high school with above 4.1 GPAs and one attending Princeton and Oxford in England. Barcelona challenges me with another question.
What if I had chosen another pathway?
There is another lifestyle I think many of us who choose family secretly wonder about. What if like a penetrating independent film you married a little later in life, made smart career moves, had an interesting job that required you to travel and socialize including wining and dining some of the locals. It wouldn't be the type of job where you travel from city to city and stayed walled up in a hotel room not knowing anyone, somewhat isolated, waiting for the sales meeting or convention to start and ordering dinner in with the big thrill being a pay per play movie.
In Barcelona you must have the pathway of the former.
The beaches are majestic and sensational filled with tanned beauties at leisure. The back drop of hotels and enticing architecture spurs creativity alone. The food is varied and exquisite. Check out the article 20 great things to do in Barcelona at timeout.com.
They express Barcelona is a big city, but it's the perfect size to discover on foot. Spend a day away from the metro and the tourist bus, and take your time strolling around and stopping to recharge with some of the city's great gastronomic options. If you're in the mood for visiting some of the most impressive buildings and parks, you'll want to see all the Parc de la Ciutadella has to offer as well as the Parc de Joan Miró, and the Montjuïc castle, but there's also a Barcelona you won't find in guidebooks. Get off the beaten path and head up to Horta, get to know the charm of the Sant Andreu district, see a lesser-known side of the Eixample and take in breathtaking panoramic views says timeout.com.
That sentence written in all the guidebooks about the 'incomparable setting' was likely invented to talk about Torre Rosa. Drinking a cocktail in a house formerly owned by one of the 'indios' or 'Americanos' (Catalans who left and made good on the other side of the pond and then returned to spend their wealth) can have a hand in making your heart skip a beat or two. This is possibly one of the most perfect places in Barcelona. Imagine yourself in Havana, just head out to the terrace and do a bit of moon gazing.
Then there is sea food, sea food and more sea food. From fine restaurants to outdoor cafes surrounded by water and moonlight, there you can romance and philosophize until your heart's content. Ah yes desert. Whenever you're in Barcelona, you'll see that window displays of bakeries and bread shops are full of special delights that change with the seasons and holidays.
The ancient Romans apparently were everywhere.
Wikipedia informs, founded as a Roman city, in the Middle Ages Barcelona became the capital of the County of Barcelona. After merging with the Kingdom of Aragon, Barcelona continued to be an important city in the Crown of Aragon. Besieged several times during its history, Barcelona has a rich cultural heritage and is today an important cultural center and a major tourist destination. Particularly renowned are the architectural works of Antoni Gaudí and Lluís Domènech i Montaner, which have been designated UNESCO World Heritage Sites. The headquarters of the Union for the Mediterranean is located in Barcelona. The city is known for hosting the 1992 Summer Olympics as well as world-class conferences and expositions and also many international sport tournaments.
We haven't even scratched the surface of Barcelona. It is now on my bucket list along with Dubai.
Back to the gardening of Eden and by the way, thanks Eden for the tip.
Eden was excited about wrestling that day and shared that she learned much from her previous two matches elsewhere and conceded that the lack of experience did her in. She says she has always been a little on the muscular side so that helps her stay in the fight even when over matched.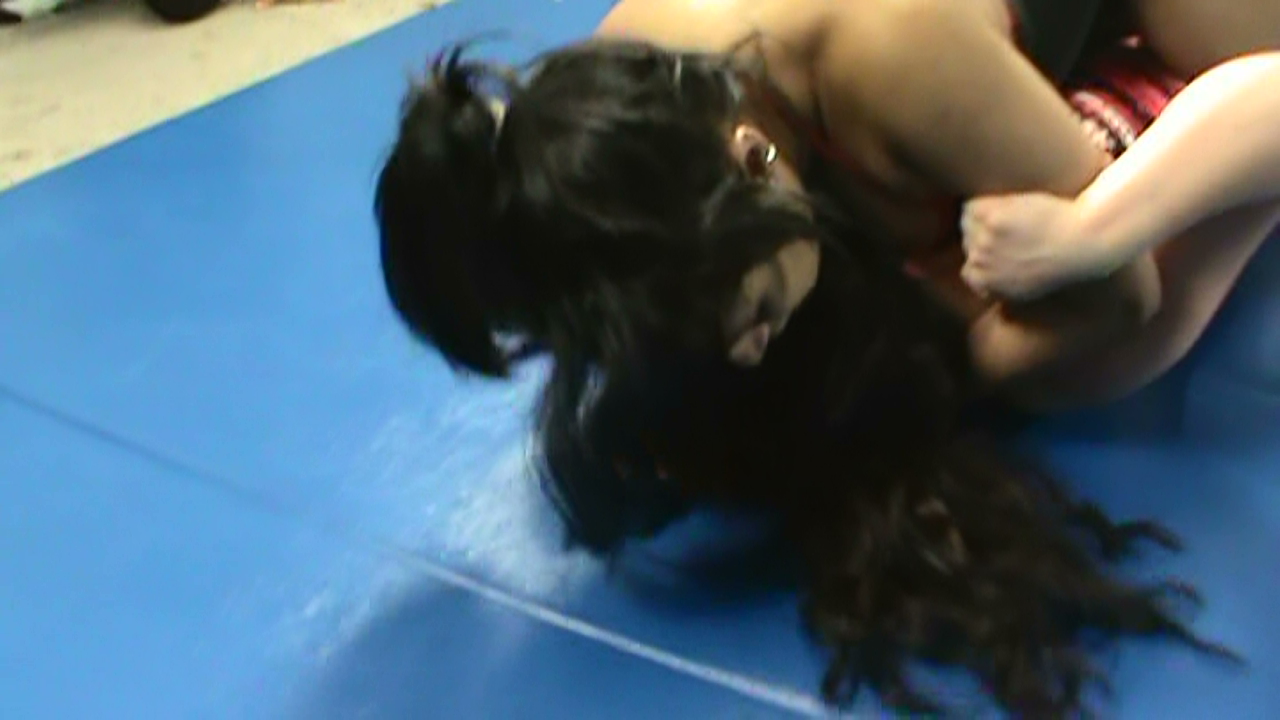 Eden is a fine example of what excites us about the fully competitive female submission wrestling industry. Women submission wrestlers truly travel the world and from an economic standpoint is a marketing dream for certain corporate industries.
At Female Competition International, fciwomenswrestling.com we look forward to staying connected with Eden and watching her wrestling garden grow.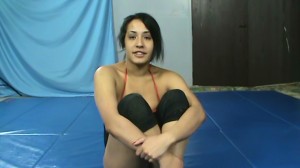 ~ ~ ~
[alert_blue] Sources: brainyquote.com, timeout.com, Wikipedia, fciwomenswrestling.com, Ms. Eden's photos exclusive copyright fciwomenswrestling.com. Thank you Wikimedia Commons for additional photos. torrerosa.com, Torre Rosa restaurant image thank you timeout.com [/alert_blue]