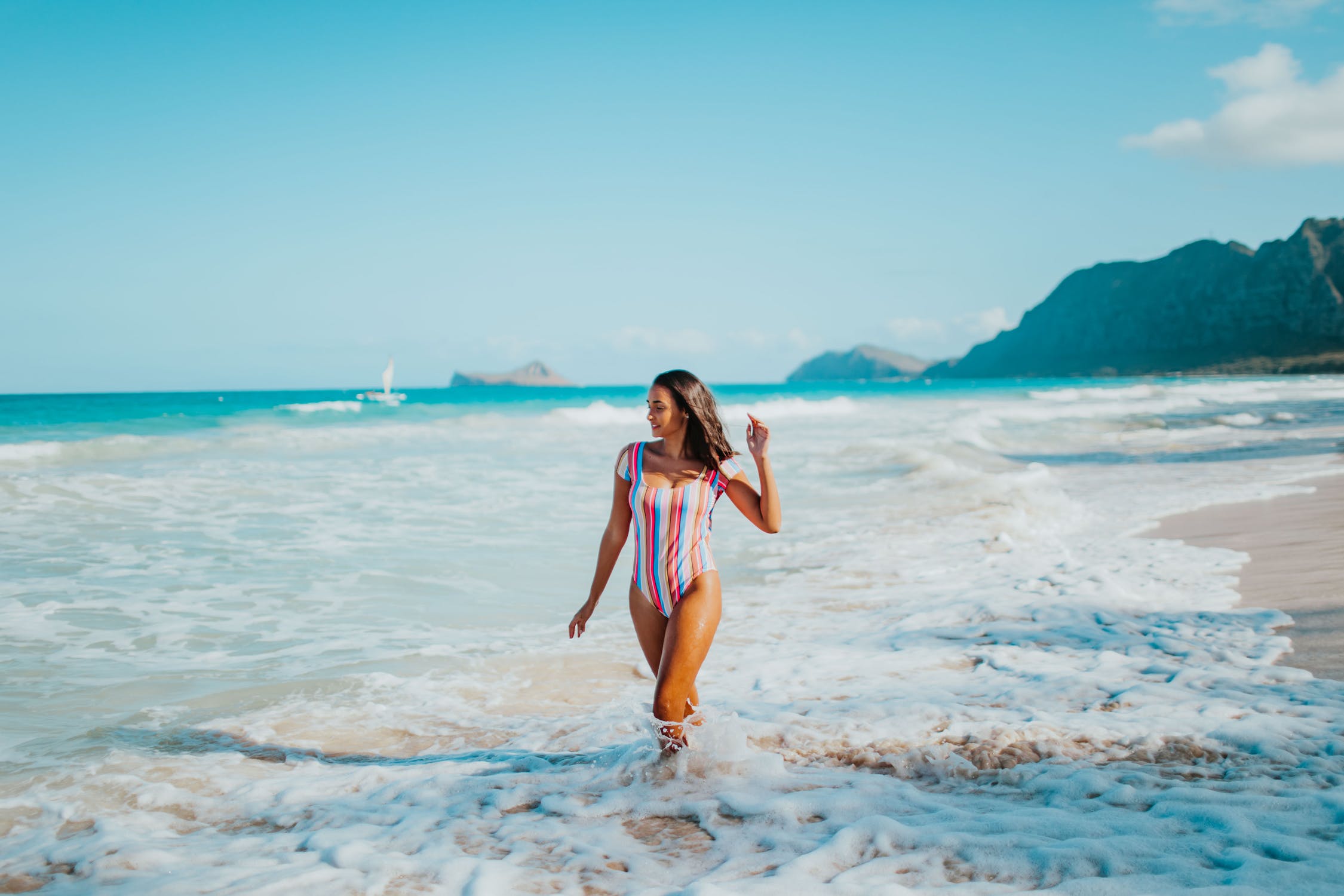 Curves on a beautiful woman are some of the most precious joys of life.
Curves on a meandering highway winding through majestic trees can create lasting life memories. Those same curves on a road winding fiercely on a mountain with high elevations and steep cliffs can be nauseating.
If you're not careful, you could go over.
Life throws us curves too and more often than not we hate them.
Some are powerful enough to knock us down and if we don't fight with all of our might to get back up, it could knock us out. If the latter is on the menu we need to forge something very important.
We need to forge a comeback.
One of the world's greatest boxers, Sugar Ray Leonard speaks to his philosophy on that subject which no doubt was the foundation for his mind-blowing ring success.
He was quoted as saying, "Looking back, yes, I made too many comebacks. But each comeback I was 100 percent sure that I would win. I never came back for the money, because I didn't need it. The adulation I was getting anyway in other spheres. But I'm a guy who likes to see how close he can get to the edge of the mountain – that's what makes me tick."
DWW's Cathlyn was a beauty in tight jeans that competed against some of the Danube stars early in her career and took a break. Later life threw her some tough curves and she decided to make a comeback. A reviewer speaks to that.
"Some of you might remember Cathlyn from the 90tees when she had a match versus Luzia and Eva in jeans. Having been away and married for almost a decade, she's now back on the DWW mats. Nowadays as a beautiful 27 years old woman, tall and well-built with a voluptuous body, built almost like the famous Barbara.
Nowadays divorced she was seeking to wrestle with girls again and we were happy to give her a chance. It will depend on her and of course it will depend most on the request of our fans if she'll get more chances in the future. Of course, Cathlyn doesn't have that lightweight models dream body but those of you who want to watch real women, strong women, beautiful but well-built women and of course tall women will likely become her fans."
Count me in as a fan who would love to see more of Cathlyn. I loved her look.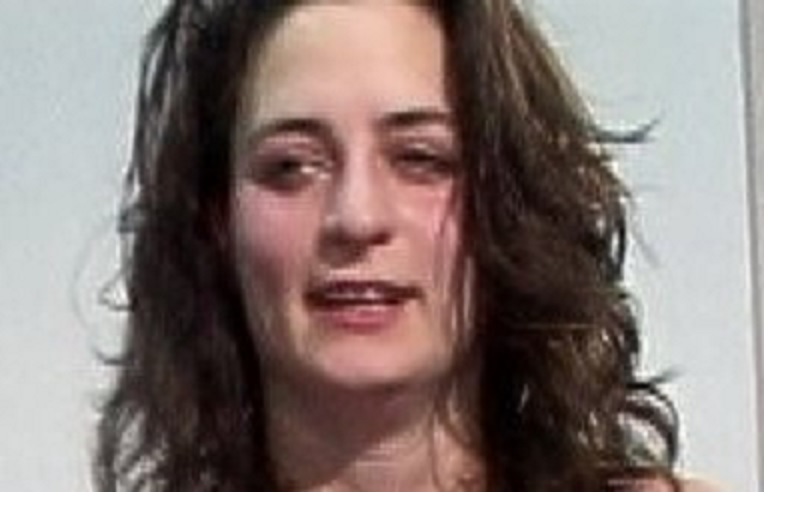 She didn't wrestle long but she wrestled well.
The review continues. "At first it seems that Marketa's speed and skills are too much for Cathlyn, but once Cathlyn started to use her weight advantage, she was coming back into the match. Don't miss it and let us know if you like to see more of Cathlyn in the future!"
Her match against Vladka was a classic as well. "This is the first match of the three girl's round robin tournament from our November event between the bigger and stronger girls. Although Vladka is more experienced than Cathlyn (who hasn't wrestled for nearly 10 years) and newcomer Adriena, we knew that they all are about equally strong and heavy. This was a quite competitive group and fans of strong women with strong thighs will definitely love them!"
Her signature match was against then newcomer Adriena, a super sexy brunette with girl next door looks.
DWW's Adriena, Shapely, Sexy and Symbolic 
A fan describes the match for us. "In the second match of this big girls round robin tournament there's lots of pride at stake when the two newcomers meet each other on the mat. Younger Adriena is confident and cute while Cathlyn believes that she's got the stronger muscles."
There are two females of many who made comebacks in their careers that inspired and mesmerized us. In the film industry, one choice would be Drew Barrymore.
The exciting site backstage.com enlightens us. "While not all child stars make it, Drew Barrymore was one of the few cutes faces that transitioned into a successful adult actor. After her breakout role in "E.T" in 1982, Barrymore unfortunately tumbled downward with drugs and alcohol, entering rehab at 13 and attempting suicide at 14. She sobered up a year later and returned to the screen in the thriller "Poison Ivy." Barrymore made her big comeback in mid-nineties romantic comedies like "The Wedding Singer"
The respected art industry house organ imdb.com adds, "Despite a troubled and much-publicized adolescence, and a string of "bad girl" parts in lurid crime dramas such as Poison Ivy (1992), Barrymore's star was officially on the rise during the mid-1990s, with notable appearances in Boys on the Side (1995), Woody Allen's Everyone Says I Love You (1996), and the game-changing horror hit Scream (1996).
An eclectic mix of high-profile and low-key film projects followed – such as The Wedding Singer (1998), Ever After: A Cinderella Story (1998), Never Been Kissed (1999), Charlie's Angels (2000), Donnie Darko (2001), Riding in Cars with Boys (2001), and Confessions of a Dangerous Mind (2002) – proving to once-cynical audiences that Barrymore was not only a capable leading lady, but also a gifted and versatile actor."
In the sports world I have so many memories of watching tennis legend Martina Hingis when she was a young teen. In our circle we called her "Hingee". She had a meteoric rise sprinkled with questionable public expressions and behavior. Then she had her fall as well but didn't give up.
The sports leader ESPN shares, "The former teenage prodigy first walked away from the game in 2002 and returned a couple of years later before retiring again in 2007, having won a few tournaments in her comeback but falling well short of the success she enjoyed the first time around. Then came some horse riding, marriage, divorce, a bit of coaching. She decided in 2013 to make a return to doubles, where she also had once excelled, reaching No. 1 and winning nine Grand Slam doubles titles in the first iteration of her career. While her skillful game could be squashed by the increasing power and physicality of the women's game in singles, the movement, creativity and net play of doubles suits her well."
How the time goes by so fast. Where does it go?
When Cathlyn first started wrestling she was only a teenager. Now she is a mature woman with a family. She epitomized one aspect of competitive female wrestling that we love. At least once in their life we hope that most women will give wrestling a try. For most, it's a great experience for them and in beautiful Cathlyn's case, coming back for a second chance; for us as well.
~ ~ ~
Some may find other women's wrestling sites erotic in nature. If you are offended by depictions of women wrestling in erotic situations, please exercise caution in visiting women's wrestling sites.
Femcompetitor.com subscribes to fciwomenswrestling.com news source, no affiliation.
Sources: brainyquote.com, Wikipedia, fciwomenswrestling.com, fciwomenswrestling2.com, FCI Elite Competitor, femcompetitor.com, WB270.com, dwwgalaxy.com, photos thank you Wikimedia Commons.
http://espn.go.com/espnw/news-commentary/article/12555104/how-martina-hingis-resurrected-career-remained-champion
http://www.imdb.com/name/nm0000106/bio?ref_=nm_ov_bio_sm
http://www.backstage.com/galleries/10-successful-acting-comebacks/3