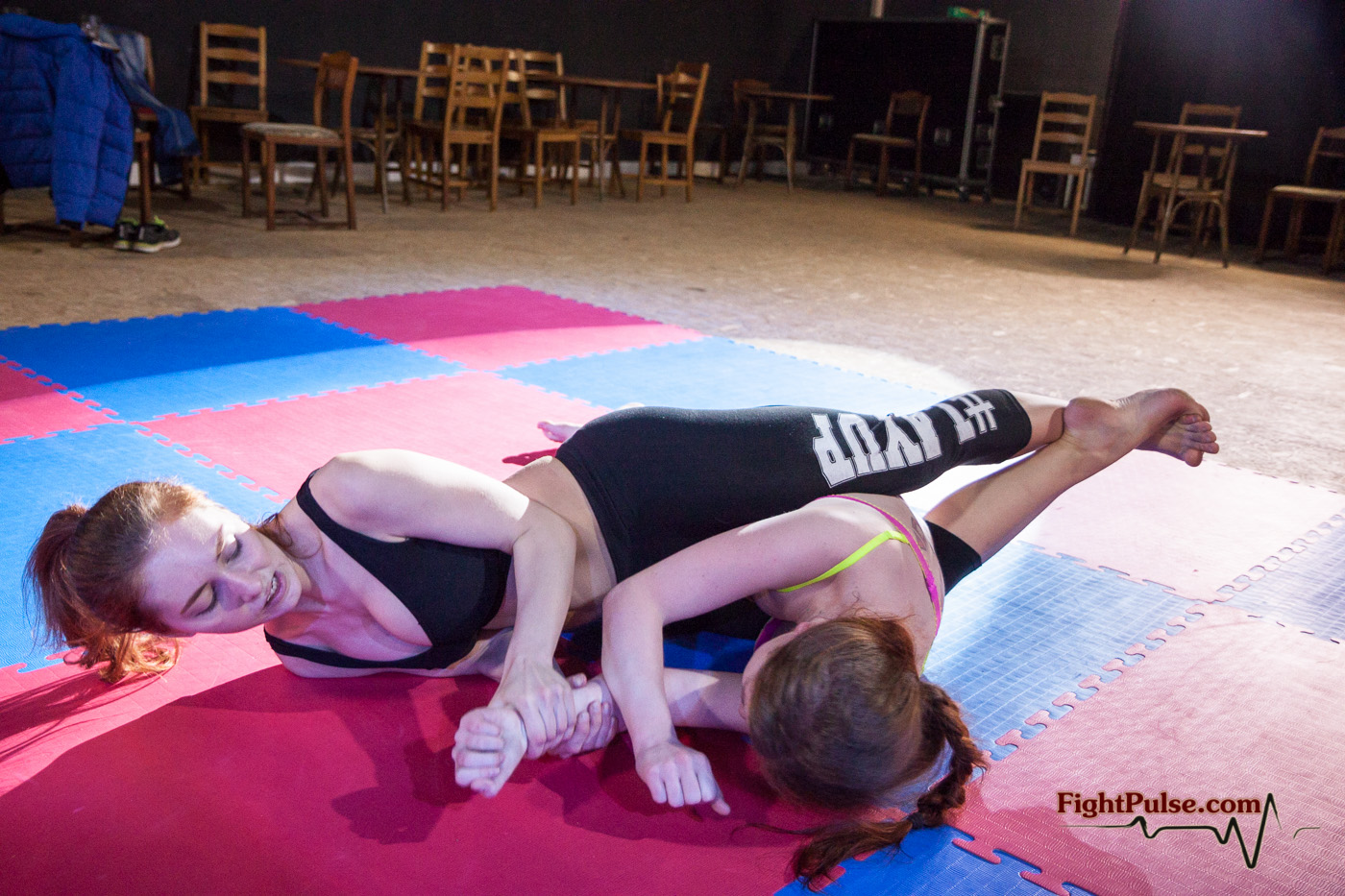 Let's face it. As fun and enjoyable as it is for our gorgeous female wrestlers to compete in fully competitive action, it can also be painful and injurious.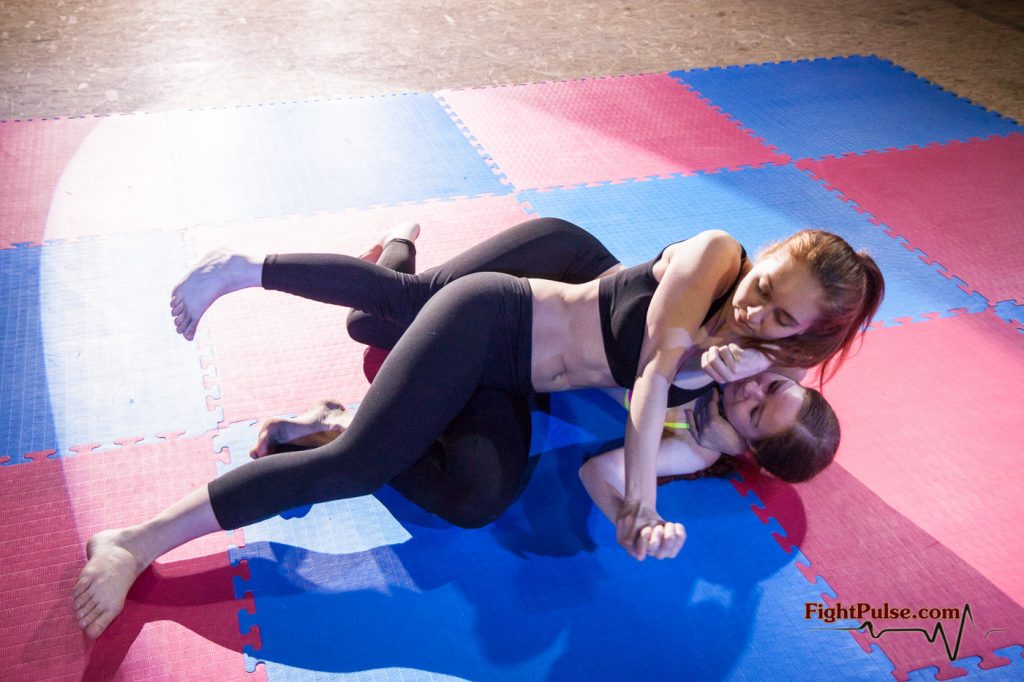 fciwomenswrestling.com article, Fight Pulse photo credit
After a tough match…….she might need a Zen moment.
What better way to have a Zen moment than in a serene Tea House in Prague.
In our dinner and a movie series in the Czech Republic, we have another pearl. Let's take a look.
FW-13: Akela vs Revana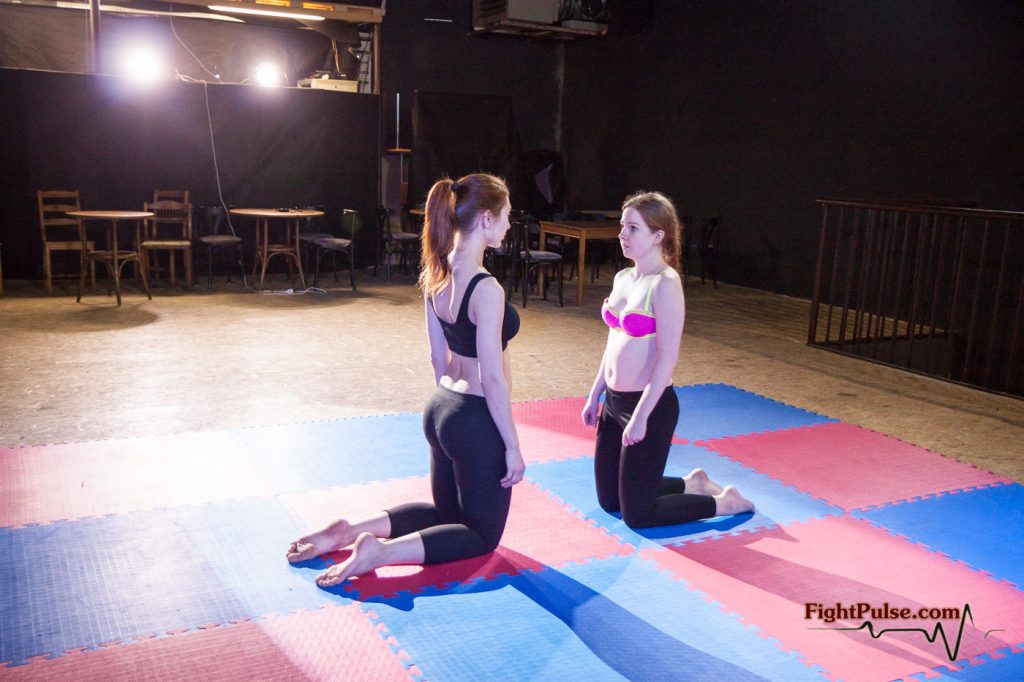 fciwomenswrestling.com article, Fight Pulse photo credit
FW-13 is a competitive female wrestling match between Akela and Revana. This is real wrestling, albeit one-sided, since Revana turned out to be too fragile and weak for Akela. Akela tosses her around like a toy, squeezes her to submission between her strong thighs, pins her down to the count of ten with little effort, absolutely (wo)manhandling Revana right up to the moment when she is standing triumphantly over the weaker wrestler's prostrate body with her foot planted on her chest.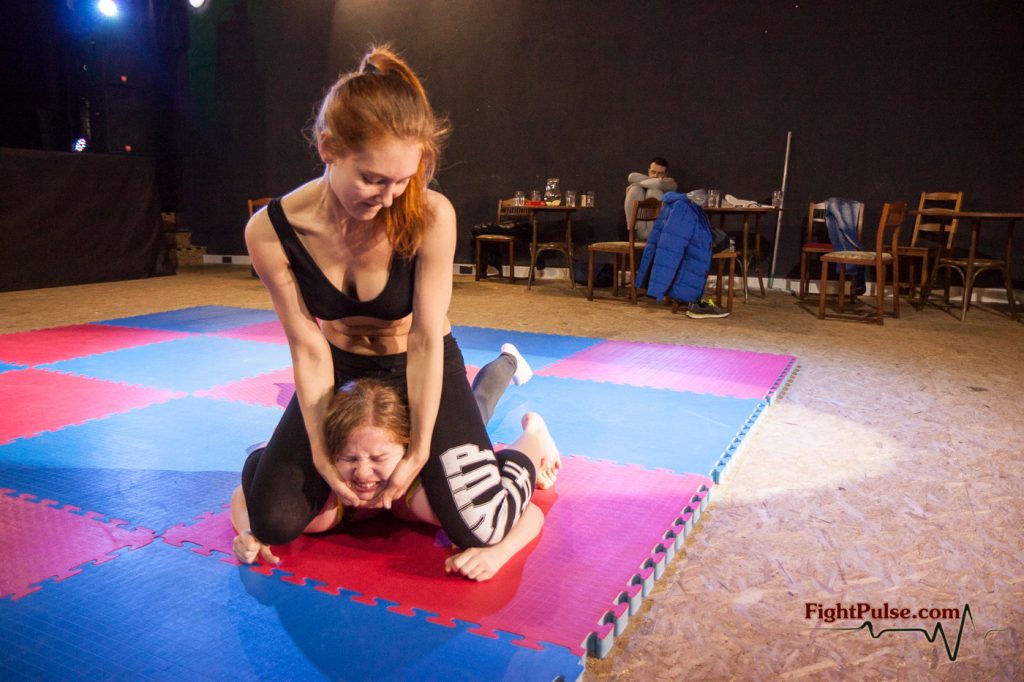 fciwomenswrestling.com article, Fight Pulse photo credit
Akela scores a total of 16 pins & submissions in this video, including head scissors, tight schoolgirl pins, grapevine pin, body scissor submissions, camel clutch and more. A must see for fans of Akela.
https://www.fightpulse.com/female-wrestling/fw-13-akela-vs-revana/
Okay, if we we're Revena, after this feminine spanking, we would need a Zen moment. Where should we go? A Tea House. Why don't we understand the culture first?
At duvine.com they warmly share, "Tea culture entered Czechoslovakia with rumors and whispers, in the bags of Czech travelers and functionaries. Previous to 1989, good tea was available to the Czechs only by friends returning from foreign countries; otherwise they drank Soviet tea grown in Georgia. (And while the Georgians might be proud of it, the tea doesn't have a great reputation).  A network of tea-drinkers formed in Prague to imbibe the rare oolongs or Yunnan's, but when the communist regime fell and markets opened, the tea-culture quickly grew. Some of the teahouses approach 15 years of age or more; they carry with them a noble patina of time distinct from the electric newness of the coffee-scene.
To enter many teahouses is to observe the memory of the first post-communist years, where the fetished product, no matter how good, was secondary to the simple fact that one could actually express oneself and one's tastes."
That was a nice comprehensive explanation. Now we will focus on one Tea House in particular.
At Amana Tea House in Prague they smile, "The main subject of our business is the import and sale of tea, complete with tea accessories. We seek the widest range of quality teas from around the world with an emphasis on producing orthodox tea classes. We hope that you will be satisfied with the offering. If you have any questions or suggestions, please contact us at info@caj.cz"
It seems like a wonderful place to mentally, emotionally and physically relax after a tough match.
The experiences with tea houses in Prague abound.
Here is one found at tripadvisor.com. "Actually, I am not sure if you are familiar with what a tea-room means in Czech. It is nothing comparable to e.g. English tea-rooms (houses). We have very special tea-rooms that can hardly be seen anywhere in the world. They are decorated with "ethno" stuff, you usually sit on the floor, there are scented sticks burning, oriental music is playing, it is usually very dark there and it is a very calm place indeed. It has nothing to do with Czech customs or tradition. These tea-rooms appeared after the 1990 but they have already become a tradition.
Dobrá čajovna was the first here run by "spolek milců čaje" (club of tea-lovers). The one on the Wenceslas sq. is however a very expensive one as it is in a very touristy area. It was the first but there are better now. I would suggest something where more locals go to catch the real atmosphere of a Czech tea-room."
Dinner and a Fem vs Fem wrestling movie.
Tea is pretty good too.
~ ~ ~
Sources: brainyquote.com, Wikipedia, fciwomenswrestling2.com, FCI Elite Competitor, photos thank you Wikimedia Commons.
https://www.duvine.com/czech-trends-the-best-teahouses-cafes-in-prague/
https://www.fightpulse.com/female-wrestling/fw-13-akela-vs-revana/
https://foursquare.com/v/amana/4cadf2d7bf70236a482604f9
https://www.tripadvisor.com/ShowTopic-g274707-i96-k4813041-Tea_House_in_Prague-Prague_Bohemia.html