90's Super Star, Debbie Malenko To Wrestle At NWA Event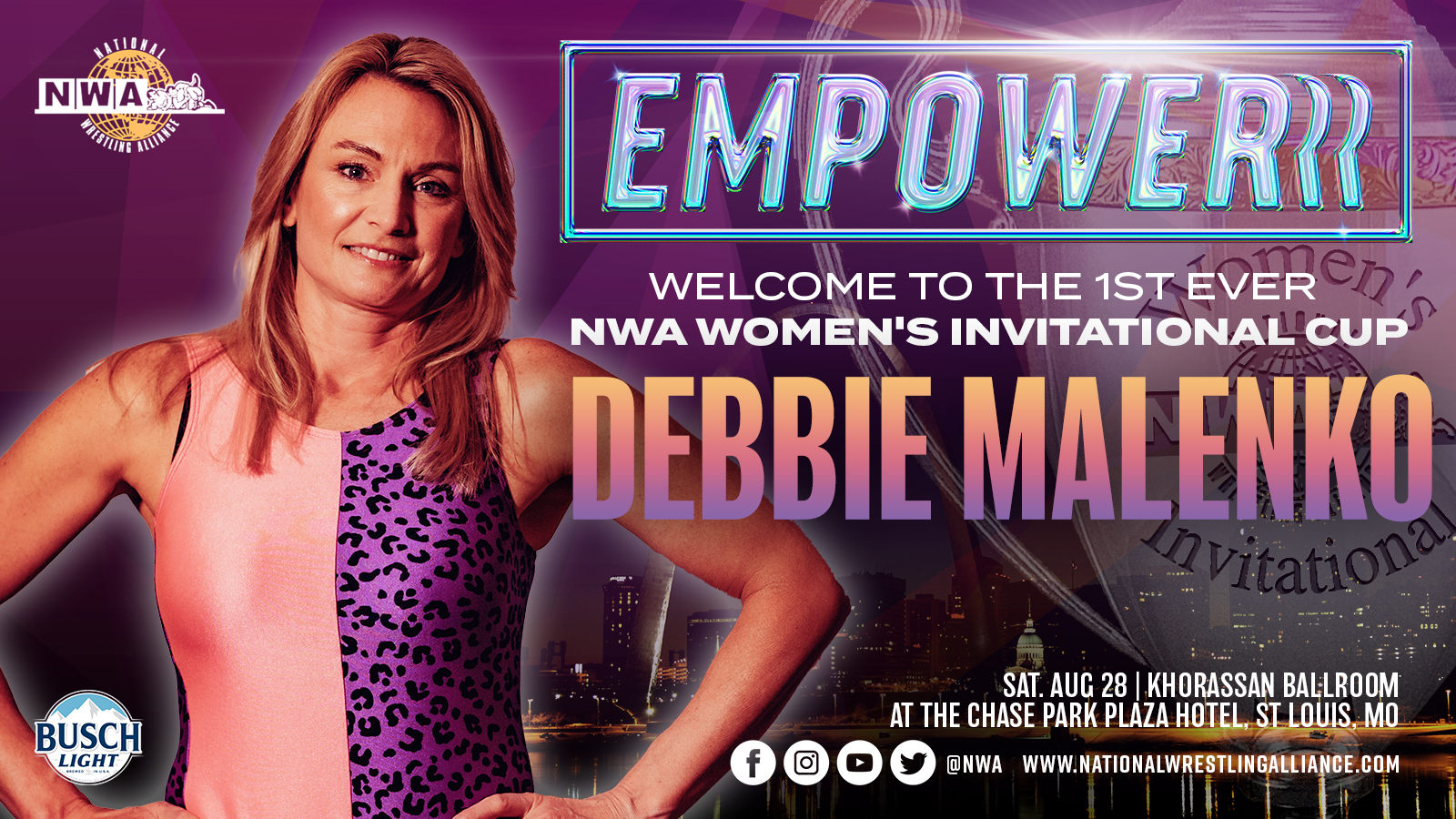 August 14, 2021,
First time ever events ideally should be a blend of the new and upcoming along with an appreciation for the legendary and historical.
This perfectly describes the upcoming NWA Women's EmPowerrr Event.
NWA EmPowerrr is an upcoming women's professional wrestling pay-per-view event produced by the National Wrestling Alliance (NWA).
It will take place live on Saturday, August 28, 2021 and will be exclusively broadcast on FITE TV.
Fite is a digital video streaming service launched on May 20, 2012 that is dedicated to combat sports-related programming (including boxing, mixed martial arts, and professional wrestling). The network distributes free-to-air content, pay-per-view events, and SVOD packages.
As of December 2020, the service has over 4 million registered users worldwide.
Among the notable content from promotions and firms include subscription packages from the National Wrestling Alliance, All Elite Wrestling, and Impact Wrestling's own Impact Plus streaming service.
In 2020, Fite began adding coverage of soccer events, acquiring rights to CONMEBOL qualifiers for the 2022 FIFA World Cup.
On April 14, 2021, TrillerNet acquired Fite for an undisclosed amount, ahead of the first Triller Fight Club event, Jake Paul vs. Ben Askren.
It will be the NWA's first event to consist solely of women's matches and will feature women wrestlers from NWA's partner promotions All Elite Wrestling (AEW) and Impact Wrestling
The event will emanate from the Khorassan Ballroom of the Chase Park Plaza in St. Louis, Missouri, making it the first event the NWA has held outside of the state of Georgia since the Crockett Cup in 2019.
The event will feature professional wrestling matches that involved different wrestlers from pre-existing scripted feuds and storylines.
On July 13, 2021, at an NWA press conference held at The Chase, Mickie James announced that Kamille would defend the NWA World Women's Championship at EmPowerrr, though she did not reveal Kamille's opponent.
While it is still available, here is the press conference on YouTube.
https://www.youtube.com/watch?v=O_UVH0I9v_E
The NWA team expressed, "We're just a few short weeks away from a stellar weekend of wrestling as the National Wrestling Alliance presents NWA EmPowerrr and NWA 73, live on Fite August 28th and 29th. Join us for a special live press conference to preview the action!"
Sounds enticing.
Sounds incredible when we heard our gorgeous babe Debbie Malenko from the 1990's would be on the card as well.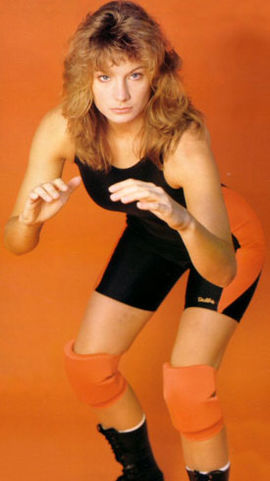 The team at 411mania.com update, "Debbie Malenko is the latest addition to the NWA Invitational to take place at NWA EmPowerrr. The NWA announced on Monday that Malenko is part of the NWA Women's Invitational Cup, joining Tootie Lynn, Jamie Senegal, Lady Frost, and Chelsea Green."
FCI Women's Wrestling searches the globe for women's wrestling news and here is what we wrote about Debbie back in January of 2016, "Some of her best tag team partner's names were Sakie Hasegawa, Aja Kong, Manami Toyota, Takako Inoue, Minami Suzuka, Devil Masami among others from Nippon.
This should make it easy to guess what city she is from. Tokyo? Kyoto? Kobe? No and you're not even close. Oceans away as a matter of fact. Try Orlando, Florida. Debbie Malenko is her name and wrestling in Japan was her game."
Those snail mail videos of Debbie were sexy and energetic. Here we go again. How times flies.
The respected grappling site wrestlezone.com shares, "Debbie Killian, is perhaps the best American woman wrestler to ever work full time in Japan when she competed as Debbie Malenko.
Debbie Malenko was trained at the Malenko School of wrestling in Florida and originally went by the name Debbie Drake. When she went to Japan, they let her use the Malenko name because she was such a great worker."
There's more.
The informative wrestling site women-wrestling.org speaks to this. "Debbie Malenko may not have had a long or successful professional wrestling career on US soil, but she was without a doubt one of the most successful American female wrestlers in Japan. To this day, she is the only American to have captured the All Japan Women's Pro Wrestling singles title, in addition to the AJW Tag Team Championship."
Our writer's first memory of Debbie was watching her on a Japanese VHS tape that she had rented from a Japanese video store. Debbie was standing with her partner during the interview and she was amazed at how young she looked and very polite and laid back. No over the top character here. Debbie wrestled well and her team won their match that evening, which against the acrobatic and fierce Japanese girls involved, was quite an accomplishment.
FCI's research indicates her potentially brilliant career ended abruptly on March 11, 1993, in a tag team bout when she partnered with Sakie Hasegawa against Toshiyo Yamada and Manami Toyota.
During the heat of battle, Debbie took a top-rope plancha from Toyota standing on the outside of the ring. Her foot apparently got tangled up in some TV cables and as her opponent landed on her, she suffered a horrific, career-ending ankle injury.
Debbie was only 22.
That was then and Debbie is back in full swing now.
If you want to watch a recent video of Debbie wrestling (while it lasts) against curvy Marina Tucker, check out: https://www.youtube.com/watch?v=qqo7nlsDqXU
Very energetic match and Debbie looks great.
We can see why this upcoming EmPowerrr Event is gaining so much notoriety is because the updates and additions keep coming.
On the July 28 episode of AEW Dynamite, it was announced that All Elite Wrestling wrestlers Leyla Hirsch and The Bunny would wrestle in a #1 contenders match at Homecoming to determine who would face Kamille for the NWA World Women's Championship at EmPowerrr.
At Homecoming, Hirsch defeated Bunny to face Kamille in the NWA World Women's Championship match at EmPowerrr.
On July 13, it was announced that EmPowerrr would host the NWA Women's Invitational Cup; a ten-woman gauntlet-match featuring the "best up-and-coming female talent in the world", set for the main event of EmPowerrr, where the winner of the tournament would earn an NWA World Women's Championship match at the NWA 73rd Anniversary Show.
Two competitors begin the match, a new competitor will enter every 2 minutes, with eliminations by pin fall or submission only.
Wow. Get your popcorn ready.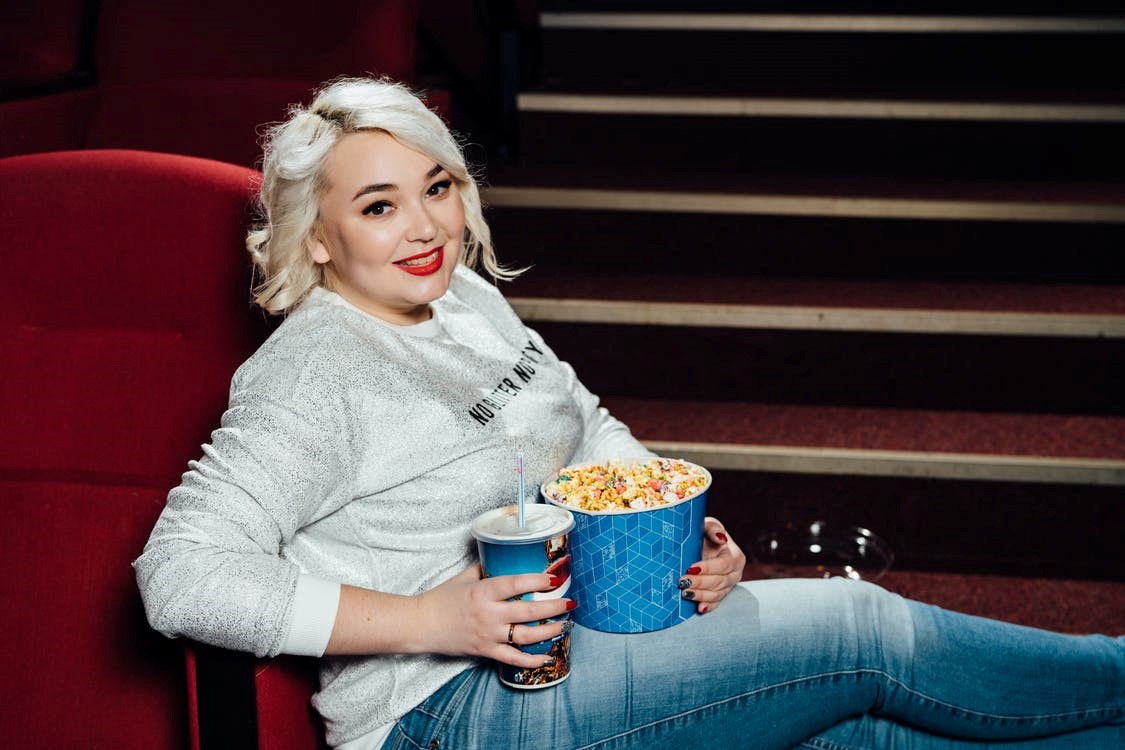 Any event that provides a blend of the historic, emerging and innovative is destined to go down in women's wrestling history as an absolute classic.
~ ~ ~
OPENING PHOTO femcompetitor.com, grapplingstars.com fciwomenswrestling.com National-Wrestling-Alliance-Promotional-photo-credit-Editorial-use.
https://en.wikipedia.org/wiki/NWA_EmPowerrr
https://411mania.com/wrestling/debbie-malenko-added-nwa-womens-invitational/
https://fciwomenswrestling.com/debbie-malenko-briefly/
https://en.wikipedia.org/wiki/FITE_TV
https://www.fcielitecompetitor.com/
https://fciwomenswrestling.com/