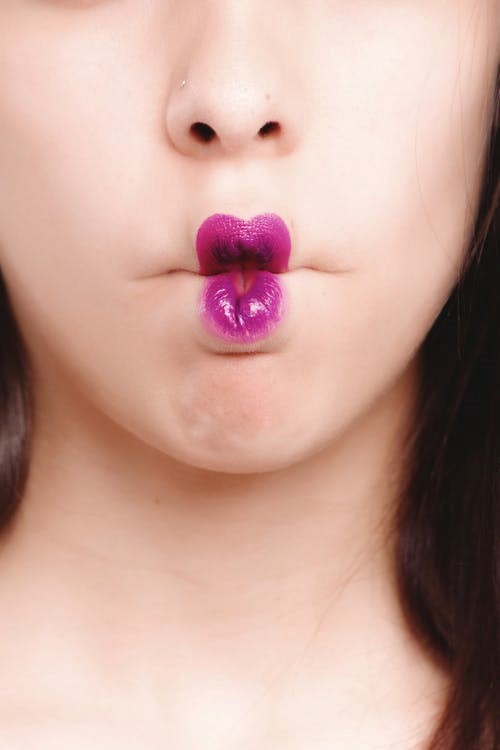 Some of her best tag team partner's names were Sakie Hasegawa, Aja Kong, Manami Toyota, Takako Inoue, Minami Suzuka, Devil Masami among others from Nippon.
This should make it easy to guess what city she is from.
Tokyo? Kyoto? Kobe?
No and you're not even close. Oceans away as a matter of fact.
Try Orlando, Florida.
Debbie Malenko is her name and wrestling in Japan was her game.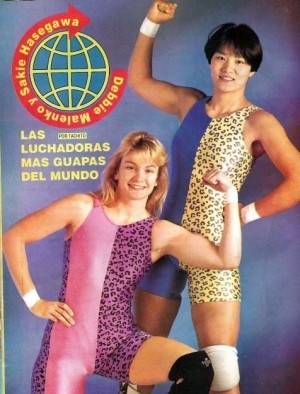 She wrestled from 1990 to 1993 before a serious injury ended her career but given her beauty and talent, we sure wished she could have wrestled longer. While she was in the squared circle, she certainly made it count and we'll always remember her for it.
The informative wrestling site women-wrestling.org speaks to this. "Debbie Malenko may not have had a long or successful professional wrestling career on US soil, but she was without a doubt one of the most successful American female wrestlers in Japan. To this day, she is the only American to have captured the All Japan Women's Pro Wrestling singles title, in addition to the AJW Tag Team Championship."
The respected grappling site wrestlezone.com shares, "Debbie Killian, is perhaps the best American woman wrestler to ever work full time in Japan when she competed as Debbie Malenko.
Debbie Malenko was trained at the Malenko School of wrestling in Florida and originally went by the name Debbie Drake. When she went to Japan, they let her use the Malenko name because she was such a great worker."
Great reputation indeed.
This writer's first memory of Debbie was watching her on a Japanese VHS tape that I had rented from a Japanese video store. She was standing with her partner during the interview and I was amazed at how young she looked and very polite and laid back. No over the top character here. She wrestled well and her team won their match that evening which against the acrobatic and fierce Japanese girls was quite an accomplishment.
Debbie made her professional wrestling debut on August 9, 1990, for Professional Wrestling Federation, taking on AJ Watson as Debbie Drake in a losing effort. Later in September of the same year, she improved and defeated AJ Watson in a match for the same promotion.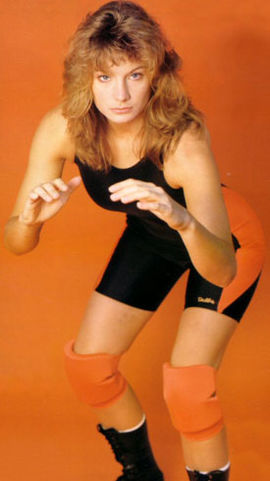 Women-wrestling.org adds, "On March 17, 1991, she made her All-Japan Women's Pro-Wrestling debut, teaming up with Mariko Joshida to defeat Sakie Hasegawa and Mayumi Ozaki. In AJW, she competed against the cream of the crop of the ladies professional wrestling world of the time, taking part in both the 1991 and 1992 Japan Grand Prix Tournaments. Sakie Hasegawa became her more or less regular tag team partner, but she also teamed with the great Manami Toyota and Kyoko Inoue."
Her potential brilliant career ended abruptly on March 11, 1993, in a tag team bout when she partnered with Sakie Hasegawa against Toshiyo Yamada and Manami Toyota.
During the heat of battle, Debbie took a top-rope plancha from Toyota standing on the outside of the ring. Her foot apparently got tangled up in some TV cables and as her opponent landed on her, she suffered a horrific, career-ending ankle injury.
Debbie was only 22.
Our star was a great ambassador to Japan and what better vehicle to bring two different cultures together other than food.
Let's travel to Orlando, Florida but this time instead of focusing on all of the wonderful tourist attractions which are a plenty, why don't we follow in Debbie's footsteps and eat Japanese. That's right. Let's eat Japanese in Orlando.
There are many great Japanese restaurants there so for our purposes here, why don't we look at two that will make your taste buds expand.
Here's a well-received restaurant and they are happy to speak to us before bowing. "Welcome to Shin Japanese Cuisine. We opened in 2007 and are located downtown Orlando. Shin is a stylish and trendy avenue to entertain friends, family and colleagues, so come and see for yourself!
Our fun and friendly atmosphere, beautiful presentations, and remarkable flavors of each dish have made Shin an unforgettable experience that inspires our guests to return again and again."
I feel inspired and apparently others have as well.
Here is what one happy customer had to say. "My wife and I have long been fans of lunch at Shin's, but dinner was downright amazing. We had the sushi for two and it was wonderful. Not only was the sushi incredibly fresh, but the texture made it divine. We love the crab salad in the California roll, the Rainbow roll was a treat as well."
Yummy. That's a great start but I want some more. Don't you?
It's easy to admire the artistic approach to their food setting for this sensational Orlando restaurant. "Welcome to Hanamizuki ! We are serving authentic Kyoto Style Food for you. We served many appetizers, Tempura, Sukiyaki, Steaks, Sake, wine and much more!"
Having been to Kyoto twice, a very traditional Japanese city, this cuisine sounds like home away from home.
A happy customer relates at zomato.com, "This is our Orlando treat and destination! Outside of Japan, this is the best Japanese meal I have had. Even simple things like the nori and sushi rice are crafted perfectly. The sashimi is portioned well, all the fish is super fresh and served at a perfect temperature. This is a full on Japanese cuisine experience that should not be passed up. Downside, if you go anywhere else back home, you will know what you are missing!"
For a million reasons, Debbie's hometown is a great place to visit.
Debbie was a very talented wrestler who helped us appreciate that hard work, politeness, respect and an open mind can open up worlds to all of us.
~ ~ ~
Sources: brainyquote.com, Wikipedia, fciwomenswrestling2.com, FCI Elite Competitor, photos thank you Wikimedia Commons.
http://www.wrestlezone.com/news/223749-update-on-nattie-neidhartwwe-debbie-malenko-to-wwe
http://www.women-wrestling.org/hall_of_fame/debbie-malenko.html
http://prowrestling.wikia.com/wiki/Debbie_Malenko
http://www.cagematch.net/?id=2&nr=1994
http://www.cagematch.net/?id=2&nr=1994&page=4
http://www.obsessedwithwrestling.com/profiles/d/debbie-malenko.php