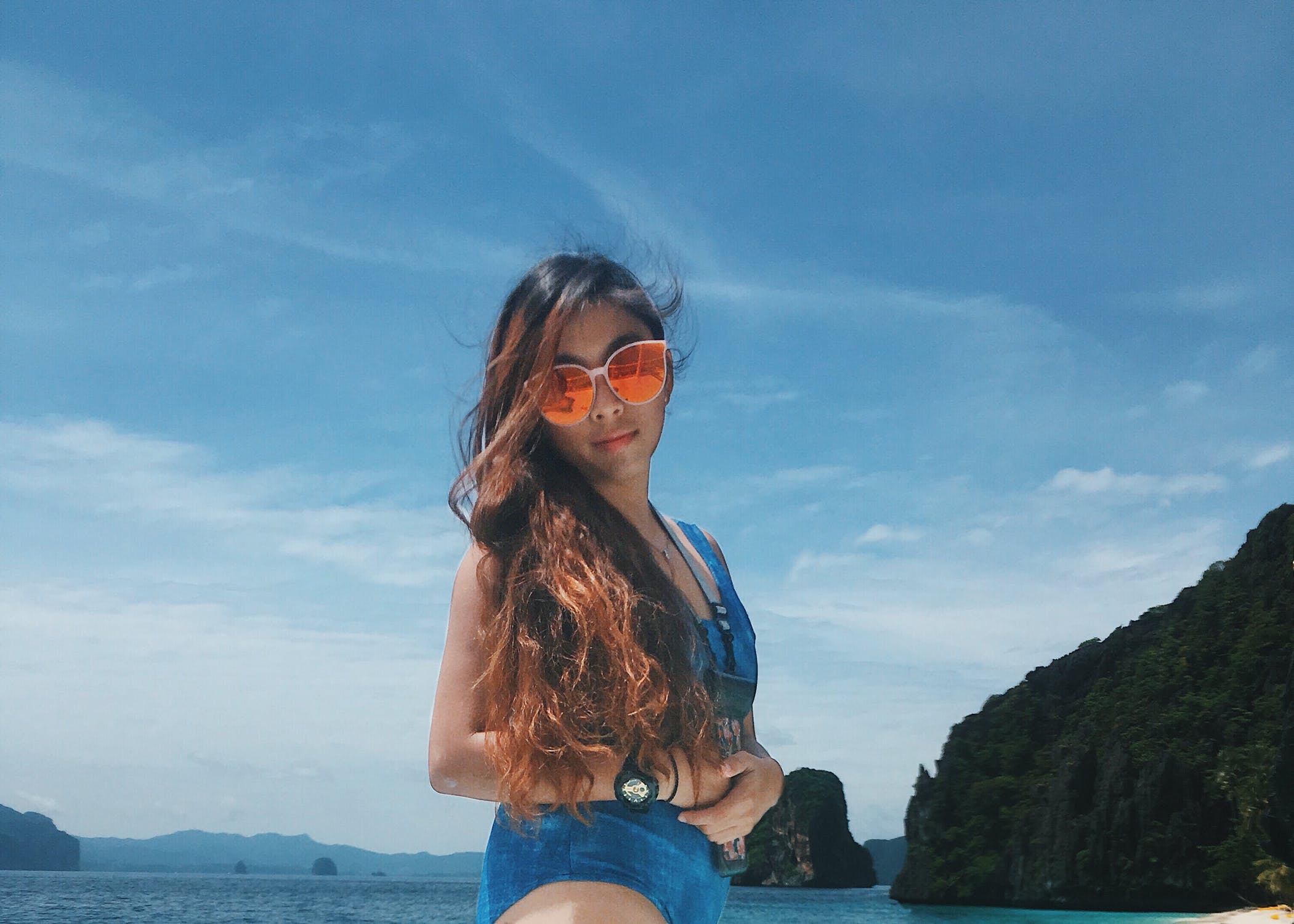 [intro] Wrestla Girl should be included in a long line of great Australian products that warrant import. [/intro]
A life complete with gainful employment, a family comprised of children with extremely high goals and a heavy involvement in faith can be both a satisfying and extremely stressful experience. This writer should know since I once lived that life.
One of the pathways of escape was to select a room in the house, block off the windows with black sheets, purchase a large television screen complete with surround sound, close the door and become immersed in one film after another, savoring it as though the outside world did not exist.
If I watched say 40 films in one month, there would always be two or three that delivered an emotional sledgehammer, head packed with dynamite. I would watch film after film, mostly foreign to receive my fix.
One film that delivered that and much more was an Australian Indie entitled Little Fish, starring the spellbinding actress Cate Blanchett as a former heroin addict trying to convince the important people of the present that her addiction is permanently in the past, ultimately with tragic results.
There was a scene where she walks into a dark crowded auditorium with children singing the song Flame Trees. In an emotionally wrenching moment, it was as though she had a mirror placed in front of her face and for one of the few times in her unfulfilled adult life, caught off guard and stripped of illusions, she saw her existence for what it was. It was both an extremely sad yet priceless scene.
[pullquoteright] Don't worry about the world coming to an end today. It is already tomorrow in Australia………..Charles M. Schulz[/pullquoteright]
Australia from a distance has greatly impacted me.
As a huge tennis fan in the 1990s what I liked about the Aussies is that their play was rock solid. Two time U.S. Open Champion Patrick Rafter possessed a masterful serve and volley style that was hard to withstand. My favorite was a journeyman named Jason Stoltenberg who had a back hand that begged to be captured and painted in oil on canvass.
A fully competitive women's wrestling product is making news from the land down under named Wrestla Girl.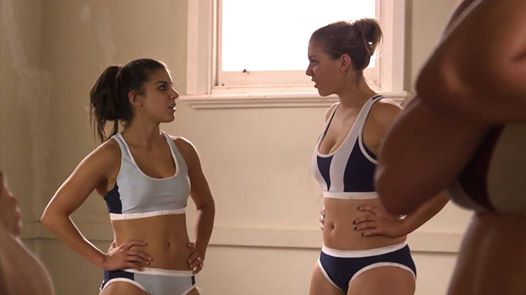 Let's allow them to please explain their concept.
At their site wrestlagirl.com they explain, "Wrestla Girl matches up athletic sports women for "on the mat" female wrestling action. These girls are brave, fierce and determined. Some have lots of training, others are new to wrestling. Either way our girls give it everything.
Wrestla-Girl is a three-pronged concept involving a TV show, Live show, and girl wrestling videos.
Wrestla-Girl featured on Australian TV again on SBS network's show "The Feed".
"We're always looking for new women wrestlers. Whether you've never wrestled before, or you've got lots of experience. The main requirements are a serious competitive streak and desire to experience a workout unlike any other. We foster an exciting and supportive team environment."
This is what women-wrestling.org shared as well. "Wrestla-Girl aren't exactly a new ladies wrestling company. In fact, they have been around for quite a few years now, producing ladies' wrestling shows featuring competitive mat bouts between sporty and skilled models out of Adelaide, Australia. The company is taking a huge step on June 2: Foxtel's Fuel TV is airing their TV show, pushing the Wrestla-Girl concept right into the mainstream.
Wrestla-Girl is about genuine mat combat between hand-picked sports models, representing an entirely new take on the sport of women's wrestling from an entertainment perspective. Some of their girls are indeed well-trained in grappling, while others are beginners. The passion, the agony of defeat and the thrill of victory are all too real in Wrestla-Girl and that makes them quite unique, lending them quite a bit of potential on the ladies wresting scene. We here at women-wrestling.org wish them well and we are looking forward to their first TV show becoming a smashing success! Based on the preview pictures, the production values are indeed great."
When viewing their videos, the wrestlers are beautiful and skilled, the action is fully competitive and it works enough magic to hold your attention. When looking up the bios on the girls, they seem to hail primarily from a few famous Australian communities; most notably Sydney and Melbourne yet another city caught our eye named Adelaide in South Australia.
According to Wikipedia, Adelaide is the capital city of South Australia and the fifth-largest city in Australia. As at June 2013, Adelaide had an estimated resident population of 1.29 million.
The city is north of the Fleurieu Peninsula, on the Adelaide Plains between the Gulf St Vincent and the low-lying Mount Lofty Ranges which surround the city. Adelaide stretches 20 km (12 mi) from the coast to the foothills, and 90 km (56 mi) from Gawler at its northern extent to Sellicks Beach in the south.
Named in honour of Adelaide of Saxe-Meiningen, queen consort to King William IV, the city was founded in 1836 as the planned capital for a freely settled British province in Australia.
Colonel William Light, one of Adelaide's founding fathers, designed the city and chose its location close to the River Torrens, in the area originally inhabited by the Kaurna people. Light's design set out Adelaide in a grid layout, interspaced by wide boulevards and large public squares, and entirely surrounded by parklands. Early Adelaide was shaped by religious freedom and a commitment to political progressivism and civil liberties, which led to the moniker "City of Churches".
As South Australia's seat of government and commercial center, Adelaide is the site of many governmental and financial institutions.
Today, Adelaide is noted for its many festivals and sporting events, its food and wine, its long beachfronts, and its large defense and manufacturing sectors.
It ranks highly in terms of live ability, being listed in the Top 10 of The Economist's World's Most Liveable Cities index in 2010, 2011 and 2012. It was also ranked the most liveable city in Australia by the Property Council of Australia in 2011, 2012 and again in 2013.The site southaustralia.com
[pullquoteleft] I love Australia. My dream would be to have a place to live there and be able to commute back and forth.
……………Sarah Michelle Gellar[/pullquoteleft]
The site southaustralia.com makes it seems all so enticing. In speaking of the greater region, Southern Australia they share, "South Australia is home to long summers, stunning beaches and award-winning wine, events and festivals. It's the gateway to the Barossa, Flinders Ranges and Outback and Kangaroo Island.
The weather in South Australia has beautiful, long summers and mild winters. In summer, temperatures often soar above 35 degrees Celsius (°C). That's 95° Fahrenheit! It's perfect holiday weather but make sure you cover up and wear sunscreen.
If you drink wine, you'll love South Australia. There are 18 wine regions to choose from and you won't have to travel far to enjoy them. Adelaide City has more than 200 cellar doors on its doorstep, all within an hour's drive of the city.
The South Australian coastline is more than 3,800 kilometers long and is punctuated by towns, beaches, cliffs and jetties. The South Australian coastline has fantastic fishing, boating and surfing."
When it comes to Australia, there truly is so much to go for. When a group of people with like values and principles make an effort to present the world with a great fully competitive female wrestling product we hope great success is right around the corner.
Keep your eye on Wrestla Girl. They seem to have a plan.
~ ~ ~
[alert_green] Femcompetitor.com subscribes to fciwomenswrestling.com news source. No affiliation.
Sources: wrestlagirl.com, brainyquote.com, Wikipedia, women-wrestling.org, southaustralia.com, fciwomenswrestling.com, photos thank you Wrestla Girl and Wikimedia Commons.
[/alert_green]