Webcam Girls See Growth During Pandemic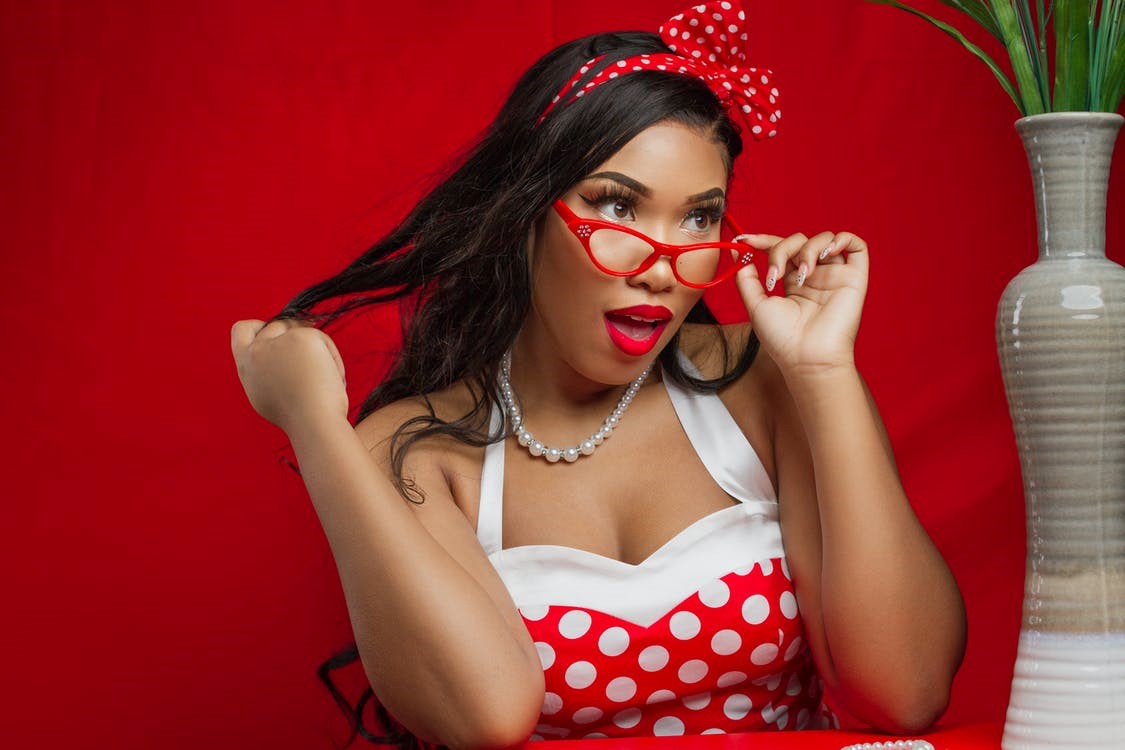 April 18, 2021
Cable movies that feature this particular subject matter can be fascinating.
No, take that back.
They are fascinating. Sometimes mesmerizing. Even captivating. Often completely erotic.
So we're told.
A person tends to watch these types of movies on cable, alone, often in the dark because they are not subjects that you talk about in polite company.
Certainly not during office hours at the company that you work for nor during an organized office lunch with your female co-workers.
Who knows, she might be doing this on the side. Seriously folks.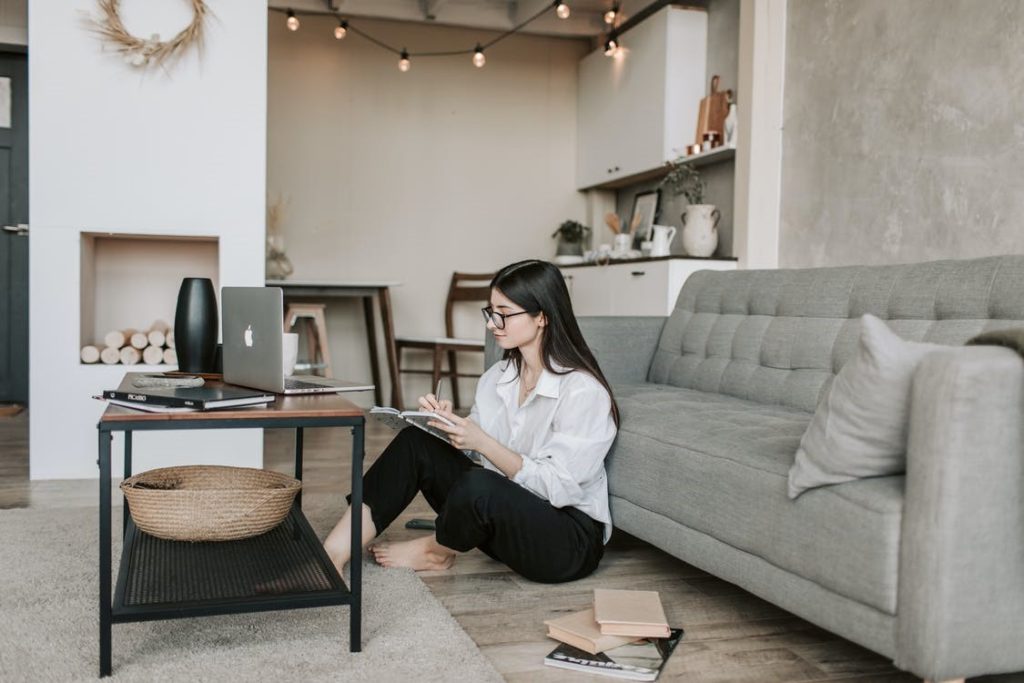 Careful, you might recognize her but you won't say a thing.
Cam sites are seeing an uptick in girls applying for employment and cam site traffic, primarily from male customers, due to the recent global pandemic and the sheltering in and stay at home mandates that go with it, are greatly increasing that stampede.
We have never personally tried a cam site, though many of the competitive female submission wrestlers and Session Girls that we have shot video with, have worked for them.
At times you can make a substantial amount of money from your home. Other times you can have a lot of tire kickers waste your time and hardly pay you anything.
What is a webcam exactly?
A cam, home cam, or Webcam is a video camera, usually attached directly to a computer, whose current or latest image is available upon request from a Web site.
Sites with live cams sometimes embed them as Java applets in Web pages. Cams have become very popular and are seeing an increase in activity during the recent coronavirus outbreak.
On the non-erotic side, cams are an ideal way to keep in touch with loved ones who you cannot physically visit but would like to speak with and have visual contact with, at the same time.
The subject of fascination for most of the cam viewing public are the gorgeous Cam Girls who make a living behind the viral camera.
They are often called Webcam Models.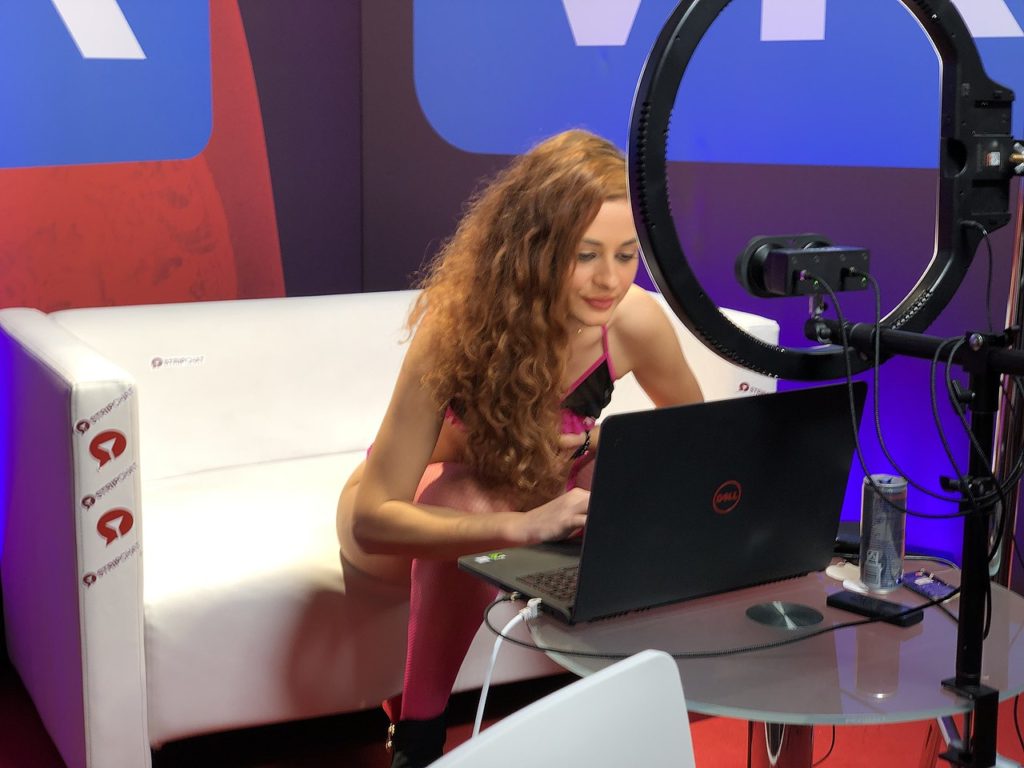 A webcam model is a video performer who is streamed upon the Internet with a live webcam broadcast.
A webcam model often performs erotic acts online, such as stripping, in exchange for money, goods, or attention. They may also sell videos of their performances.
Since many webcam models operate from their homes, they are free to choose the amount of sexual content for their broadcasts.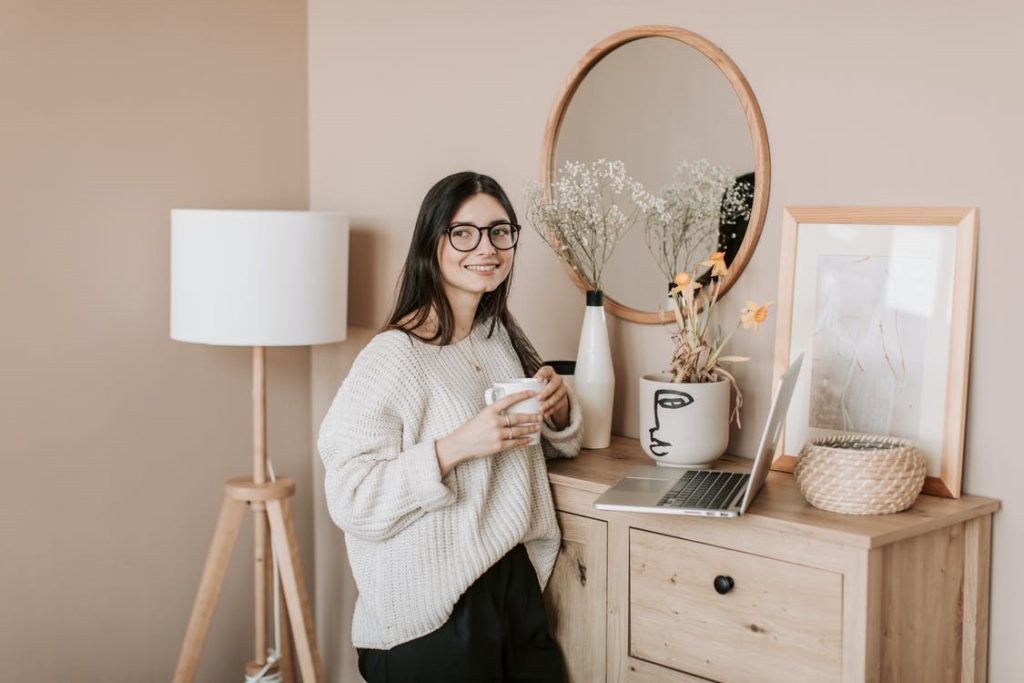 While most display nudity and sexually provocative behavior, some choose to remain mostly clothed and merely talk about various topics while still soliciting payment as tips from their fans.
Once viewed as a small niche in the world of adult entertainment, camming today has become "the engine of the porn industry", according to Alec Helmy, the publisher of XBIZ, a sex-trade industry journal.
An exceptional article written from the point of view of the Cam Model is found at this link, while it lasts: https://www.webcammodelingjobsnow.com/blog/best-cam-sites/
The writer states, "For me, the best paying cam sites are the ones with the highest traffic. Think about it. If you work for a cam site that claims to be the best- paying one ( all claim that right? ) and turns out it doesn't have enough traffic… then what?"
Yes, what indeed.
Hollywood and Netflix movies often give us a bird's eye view of a sometimes questionable industry from the comfort and safety of our home.
Mercifully.
One entry is a 2014 film simply titled Cam Girl.
Here is the storyline. "Desperate after losing her dream job in advertising, Alice starts a sexy webcam site with three friends. Successful from day one, the company expands so quickly that soon the women struggle to balance their relationships with family, friends, clients and one-another. What began as a quick and sexy way to earn some extra cash spirals out of control as they enter a world of dangerous excess, violent threats from unhinged clients and bitter rivalries with one another."
Danger and threats seem to be a common theme in the movies, but hopefully not in real life.
Most of the mainstream films about cam girls tend to be of the horror genre.
In real life, here are what major media outlets are reporting about the cam industry.
As shared at techspot.com, "CamSoda, a livestreaming video platform for adult content, saw a 37 percent increase in new model sign-ups last month (compared to the same period in 2019) according to company vice president Daryn Parker. A similar site, ManyVids, saw a 69 percent jump in new model sign-ups during the same time span."
Another media source menshealth.com commented, "As COVID-19 spreads across the globe, cam girls say business is booming. Their customers don't just want sexual release; they're also alone, depressed from being laid off, craving social interaction, and anxious about the state of the world. Porn doesn't offer that, but cam sites do."
Makes sense.
These are confusing and challenging times indeed. For some, the interaction with a cam model may be one of the few social connections they have. Many are bored, lonely and need someone to talk to about life in general and certain subject matters in particular they would not speak about at the dinner table or around the office cooler.
In Europe balkaninsight.com adds, "Those working in Romania's booming adult live cam industry say client numbers and job applications have soared since the onset of the COVID-19 pandemic."
It appears there is always a silver lining, though a tiny and most likely temporary one, related to the recent sheltering in and stay at home mandates.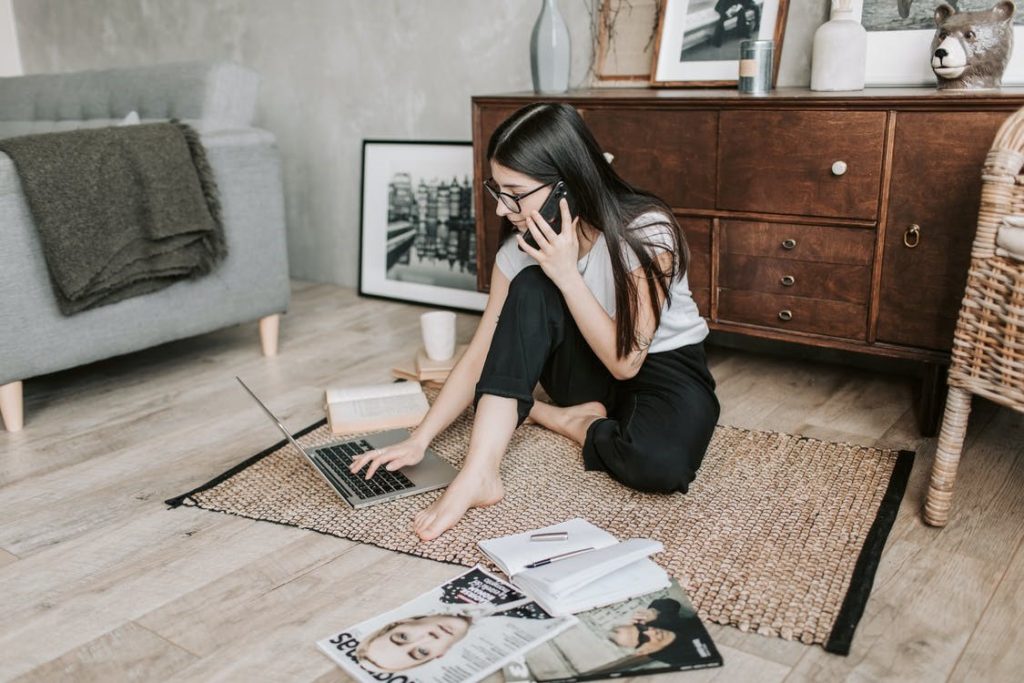 Forbes Magazine surmises, "As social distancing and self-isolation continue, people are looking to live cam sites for sexy interaction. Adult chat and video sites have reported increases in traffic, sales, and sign-ups, with the biggest sites seeing more than a 75% increase in new members."
Before the pandemic swirled around the globe in full force, who would have thought.
From our view point and part of the reason we have not participated in the service is that the cam world seems to be one of extremes. Extremely adult.
We would love to see the balance where more PG-13 services are offered as well.
We love sexy.
The good news?
Cam Girls are very much all that.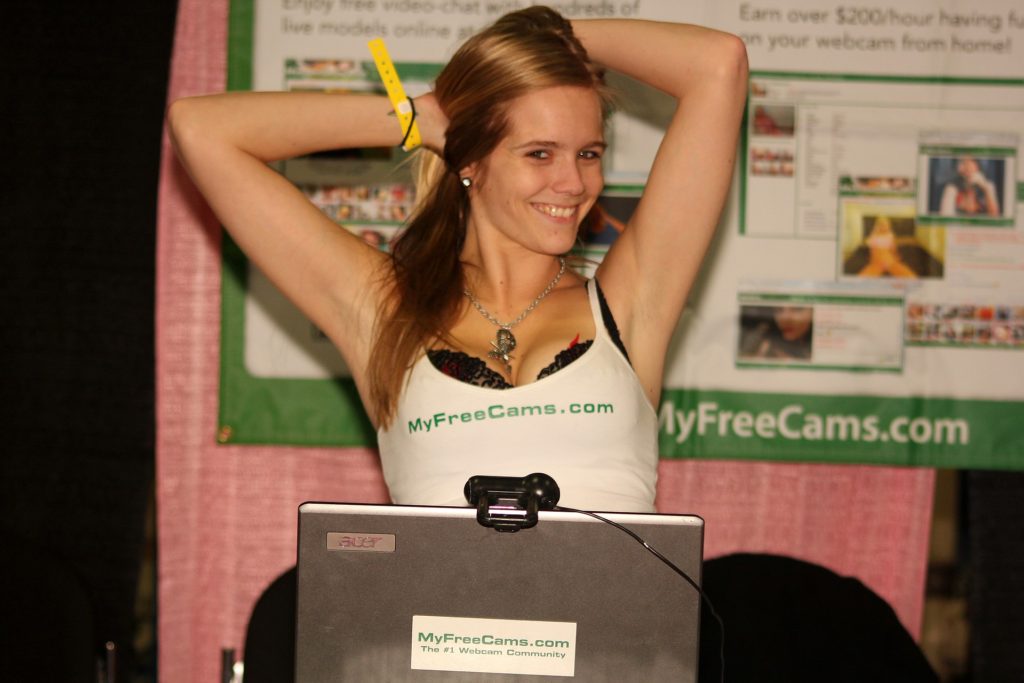 ~ ~ ~
OPENING PHOTO femcompetitor.com, grapplingstars.com fciwomenswrestling.com article, Dellon-Thomas-pexels.com-photo-credit

https://en.wikipedia.org/wiki/Webcam_model
https://searchmobilecomputing.techtarget.com/definition/cam
https://en.wikipedia.org/wiki/Webcam_model
https://www.webcammodelingjobsnow.com/blog/best-cam-sites/
https://www.imdb.com/title/tt3796120/plotsummary?ref_=tt_ov_pl
https://www.techspot.com/news/84802-cam-sites-see-spike-new-model-sign-ups.html
https://www.menshealth.com/sex-women/a31741068/cam-girls-social-distancing-coronavirus-covid-19/
https://balkaninsight.com/2020/04/08/global-lockdown-a-boon-for-romanias-adult-live-cam-providers/
https://www.forbes.com/sites/frankicookney/2020/03/31/people-look-to-cam-sites-for-sexy-interaction-in-self-isolation-but-is-there-money-to-be-made/#6224d408451a
https://fciwomenswrestling.com/
https://www.fcielitecompetitor.com/