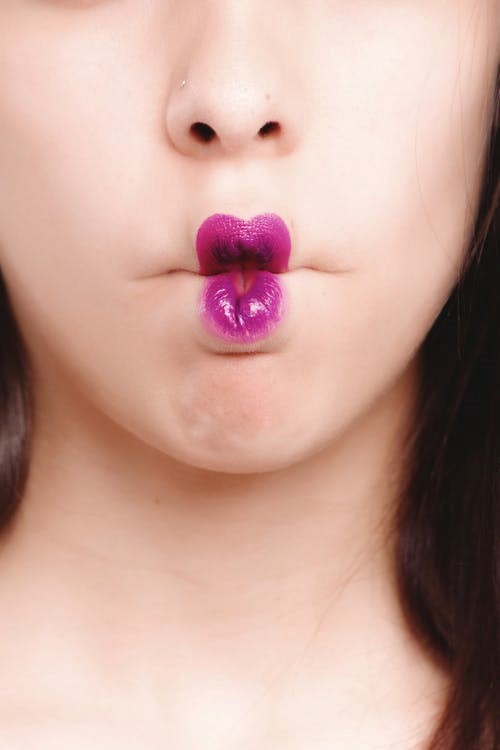 DWW wrestler Vera was the talented good girl who made us feel good about ourselves.
Their bios often convey what their favorite film is, so if the DWW experience that we knew in the 1990s was a movie, what characters would some of the wrestlers play?
The answer depends upon the director.
Under my direction, Luzia was the Warrior Princess who combined beauty and skill to perfection. There was Hana the great Teacher and Mentor. Who could forget Dagmar who at times seemed to be The Eccentric one?
Edita could star as the chameleon, a girl who wrestled virtually every style comfortably. Petra was The Enforcer. If you needed to put the fear of god in a foe, you send Petra in a full length leather jacket to get it handled. What about Vera?
That's easy. You've heard of the TV series entitled "The Good Wife"?
Vera played her role well at DWW as "The Good Girl".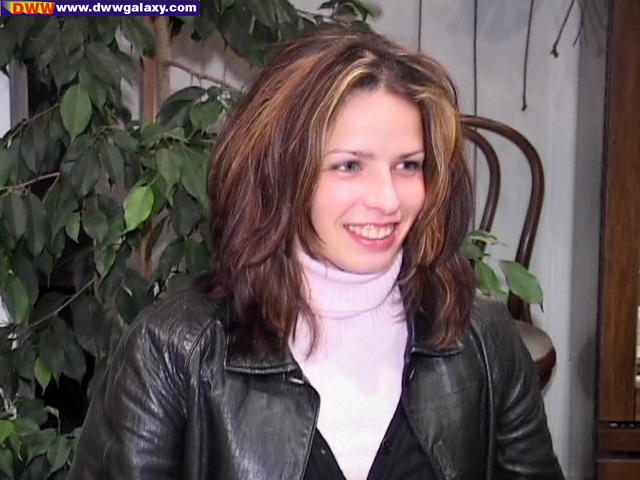 So often I would watch Vera wrestle in her one piece bathing suits and wonder how does such a sweet girl find herself in a situation like this.
She certainly had great wrestling skills and her resume included wrestling all of the top names at their elite Danube fighting machine. Be that as it may, with any competitor when they step outside of the sisterhood, in terms of toughness, it reveals so much more.
Vera's credentials remained rock solid when she visited the female soldiers of the south at master recruiter Renee's Catfighthaven. She had the opportunity to wrestle a solid American veteran in Holly who had wrestled for many companies and won more than she lost. In a tight struggle, Vera prevailed.
Among DWW friends, when she flew to America to wrestle at Jackpin's Women's Wrestling Convention, she drew Hana and Denise, both no stranger to her but the most interesting matchup for me was her surprising and clearly annoying a sexy sultry and shapely tigress named Nicole who seemed to think things were going to go differently. They didn't.
It appears that in real life if Vera was a director, according to her DWW bio, her favorite star and the one she would most likely cast would be George Clooney.
An exceptional choice.
George Clooney has performed memorably in virtually every movie that he has acted in often with low key grit and passion. I loved Ides of March and the American to name a few but the one that grabbed me by the emotional Adam's apple and wouldn't let go was Solaris.
The great movie reviewer Roger Ebert skillfully provides us with the premise explaining, "Solaris tells the story of a planet that reads minds, and obliges its visitors by devising and providing people they have lost, and miss. The Catch-22 is that the planet knows no more than its visitors know about these absent people. As the film opens, two astronauts have died in a space station circling the planet, and the survivors have sent back alarming messages. A psychiatrist named Chris Kelvin (George Clooney) is sent to the station, and when he awakens after his first night on board, his wife, Rheya (Natascha McElhone), is in bed with him. Some time earlier on earth, she had committed suicide.
At a time when many American movies pump up every fugitive emotion into a clanging assault on the audience, Soderbergh's "Solaris" is quiet and introspective."
How true that is.
I wonder how Vera would write her review.
Here is how mine would begin.
"How do you entice your professionally trained mind to jump backwards through the hole in the shrinking hoop you created that has become so adept at playing tricks on you?
In the film Solaris whose vapors silently encase all the character's minds on screen and the minds of mesmerized viewers as well, George Clooney's character Chris Kelvin, both Astronaut and Psychiatrist faces the supreme moral challenge. Is he an astronaut whose primary ship saving skillsets will be maximized without distraction to repair and salvage a wounded ship where two have already perished or is he a husband first and all other things second, using his astronaut passport as a vehicle to desperately obtain something he thought forever lost?
Whenever a film has friends asking for another round of drinks at the local pub before they even agree on the story's first premise, it certainly has established its street creds in quickly solidifying concrete."
I wonder how Vera of DWW fame would answer the above question.
I suspect she would answer it over a cup of freshly brewed coffee. It's her favorite beverage.
According to their site, Vienna is where DWW and friends are primarily from.
The enticing site wien.info shares, "Coffee is not only drunk, but also roasted in Vienna. There is a small coffee roast house in the immediate vicinity of Naschmarkt. The Alt Wien Kaffee greets guests with the intense aroma of a coffee blend that is roasted daily in small 12-kilogram batches. After each handpicked batch is prepared, the results can be tasted at the bar. The Alt Wien Kaffee serves 14 types of coffee, including several organic and fair trade varieties. Visitors can also watch how the aromatic coffee that makes their mélange is prepared at popular café The Roast."
[pullquoteright] To me, the smell of fresh-made coffee is one of the greatest inventions.………Hugh Jackman
[/pullquoteright]
The great foundation Wikipedia relates, "The social practices, the rituals, the elegance create the very specific atmosphere of the Viennese café. Coffee Houses entice with a wide variety of coffee drinks, international newspapers, and pastry creations.
Typical for Viennese Coffee Houses are marble tabletops, Thonet chairs, newspaper tables and interior design details in the style of Historicism. The Austrian writer Stefan Zweig described the Viennese Coffee House as an institution of a special kind, "actually a sort of democratic club, open to everyone for the price of a cheap cup of coffee, where every guest can sit for hours with this little offering, to talk, write, play cards, receive post, and above all consume an unlimited number of newspapers and journals." Zweig in fact attributed a good measure of Vienna's cosmopolitan air to the rich daily diet of current and international information offered in the coffee houses.
In many classic cafés (for example Café Central and Café Prückel) piano music is played in the evening and social events like literary readings are held. In warmer months, customers can often sit outside in a Schanigarten. Almost all coffee houses provide small food dishes like sausages as well as desserts, cakes and tarts, like Apfelstrudel, Millirahmstrudel, Punschkrapfen and Linzer torte.
Unlike some other café traditions around the world, it is completely normal for a customer to linger alone for hours and study the omnipresent newspaper. Along with coffee, the waiter will serve an obligatory glass of cold tap water and during a long stay will often bring additional water unrequested, with the idea to serve the guest with an exemplary sense of attention."
Thank you Wikipedia for your attention to detail.
For many of us, initially DWW achieved something very usual in that not only did the female wrestlers involved capture our minds but our hearts as well.
[pullquoteleft] The good times of today, are the sad thoughts of tomorrow.……… Bob Marley[/pullquoteleft]
Playing the role of the good girl is risky. In other theaters say like ice skating how often have we privately wanted the good girl to splatter all over the ice sliding helplessly like a snow angel? Sometimes the good girl in her outward perfection amplifies our imperfections.
Vera was a good girl who made you feel good. It wasn't just her talent; it was her sweet persona as well.
In the dreams of the above character astronaut Chris Kelvin, not only is he able to see and touch his deceased wife again but with soft incision, communicate with her in a way he never could when she breathed air.
We all have our dreams.
In mine, I'm relaxing at a quiet, busy, cherry wood stained coffee house in Vienna, watching life walk towards me while sitting at a quaint table with Vera, looking into her beautiful dark illuminating eyes, seeing the future within, and discussing Solaris.
~ ~ ~
[alert_blue] Femcompetitor.com subscribes to fciwomenswrestling.com news source. No affiliation.
Sources: brainyquote.com, Wikipedia, DWWgalaxy.com, fciwomenswrestling.com, wien.info, rogerebert.com/reviews/solaris-2002, photos thank you Wikimedia Commons. [/alert_blue]