NCAA Officially Designates Women's Wrestling As Emerging Sport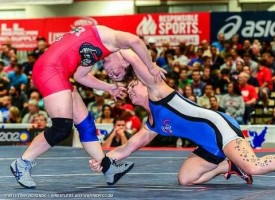 July 2, 2020,
It has been a long time coming but some things are well worth the wait.
It is now official. Women's Wrestling has been designated an NCAA emerging sport.
As reported at ctwrestling.com on June 18, 2020, "Women's wrestling has been added to the NCAA's Emerging Sports for Women program in Division I, the NCAA announced Wednesday. It was approved at the Division II and Division III level earlier this year."
The NCAA Committee on Women's Athletics is responsible with identifying and managing the progress of emerging sports for women.
That is a very important task.
An emerging sport is a women's sport recognized by the NCAA that is intended to help schools provide more athletics opportunities for women and more sport-sponsorship options for the institutions, and also help that sport achieve NCAA championship status.
It all began back in 1994.
When the NCAA adopted the recommendations of the Gender Equity Task Force, one of the recommendations was the creation of the list of emerging sports for women.
The NCAA announced, "The NCAA Emerging Sports for Women program will grow by two sports this August, as acrobatics and tumbling and women's wrestling are now approved in all three divisions.
Acrobatics and tumbling and women's wrestling were recently approved for the emerging sports program in Division I and were approved in Divisions II and III in January. Both sports will join equestrian, rugby and triathlon as emerging sports Aug. 1. Acrobatics and tumbling anticipates 30 NCAA schools will sponsor the sport in 2020-21, while women's wrestling will be sponsored by about 35 schools."
The timing for this is perfect considering the new NIL rule is in effect.
Have you heard of it? It stands for Name, Image and Likeness.
The NCAA expresses that the term has taken on new meaning amid the national conversation. Most simply, "name, image and likeness" are three elements that make up a legal concept known as "right of publicity." Right of publicity involves those situations where permission is required of a person to use their name, image or likeness.
The team at sportingnews.com breaks it down for us, "Basically, any proposed rules changes would allow student-athletes to do business with third parties for promotional activities and for them to receive compensation for outside business ventures. That also includes any potential compensation generated as a social media creator or influencer, assuming fair market value is in play."
That is great to know.
Remember the days when if a college athlete received virtually anything monetarily from a sponsor their entire athletic program could face heavy sanctions?
We're certainly glad those days are coming to an end. It always seemed so hypocritical.
Back on April 30, 2020. Sports Illustrated reported, "Some had waited months, others years and even a few decades. The college sports world excitedly readied itself for this day as it approached, an indelible moment in NCAA athletics history, when the governing body of college sports would jettison 100 years of amateurism policies that so many believe are un-American."
The Sporting News adds that any compensation received by student-athletes for NIL activities represents a genuine payment for use of their NIL, and is not simply a disguised form of pay for athletics participation. Schools and conferences play no role in a student-athlete's NIL activities.
As you might guess, this is big news and it is gaining national attention.
Student-Athletes want Education and Expert Advice as the NCAA moves to allow them to profit from their Name, Image and Likeness (NIL) for 2021 school year.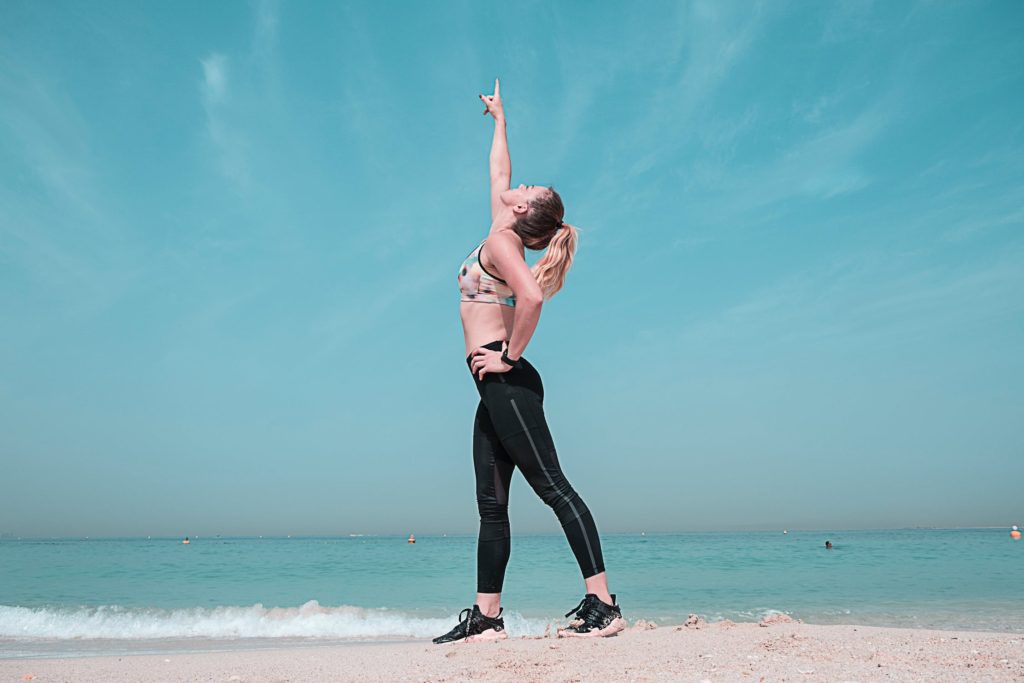 Opportunity Without Education is a Recipe for Disaster! TeamAltemus, NIL Thought Leader launches monthly NIL newsletter to help prepare student-athletes and college athletic department staff.
PHILADELPHIA, May 20, 2020 /PRNewswire/ — In mid-April, Courtney Altemus (TeamAltemus Founder and CEO) moderated a LEAD1-hosted webinar about what the future of NIL means for collegiate athletic departments. She was joined by: Jack Swarbrick (Notre Dame University AD), Julie Cromer (Ohio University AD) and Matt Elliott (UCLA Senior Associate AD). The conversation focused on shared excitement about the widespread opportunity the NIL rule change will bring to student-athletes across all NCAA sub-divisions. There was also consensus and enthusiasm for the need for education and support.
"Based on what we've heard from our student-athletes they are hungry for education, and I think it's our responsibility to give that to them…" -Julie Cromer
Altemus says, "Effective education will be the difference maker. There will be tremendous opportunity for student-athletes to create successful, life-skills-developing opportunities for themselves. Without the proper tools and education, NIL could become a distracting, misguided pursuit that is ultimately detrimental to a student-athlete's academic and athletic development."
In addition to the newsletter, TeamAltemus is excited to roll out NIL-tailored educational tools to help student-athletes optimize their opportunities. The uncertainty and budget constraints caused by the pandemic will not impact student-athletes' access to information. TeamAltemus offerings will continue to be available to student-athletes via both in-person (when safe to resume) and virtually. Additionally, tools will be offered to help athletic department staff enhance knowledge to provide NIL-specific guidance to student-athletes.
A foundation of solid money habits, opportunity cost analysis, comprehensive due diligence and strong decision-making skills will be the anchor that allows collegiate athletes to achieve success in the NIL world and in life after college.
Sign Up to Receive the Newsletter
TeamAltemus newsletter will be released the 21st of each month and is symbolic of the NIL taking effect during the start of the 2021-22 academic year
To Sign-Up, click:
Popular NIL Resources
LEAD1 NIL Virtual Forum Replay
NCAA Announcement to move forward with NIL plan
About TeamAltemus
We are not financial advisors. We are unbiased financial experts.
TeamAltemus is the world's first unbiased consulting firm that encourages athletes to take charge of their financial futures. Through education and technology TeamAltemus empowers athletes to stay money positive and trust their financial knowledge. The firm works with collegiate athletic programs, the NCAA and professional athletes to eliminate financial distractions. Learn more about how we help athletes and organizations at Team-Altemus.com
CONTACT INFORMATION:
TeamAltemus, LLC
Managing Director
Jen Pilling
(215) 850-3510
jpilling@team-altemus.com
SOURCE TeamAltemus
OPENING PHOTO fciwomenswrestling.com femcompetitor.com grapplingstars.com, fci womens sports, WIN Magazine 
https://ctwrestling.com/2020/06/ncaa-names-womens-wrestling-as-an-emerging-sport/3412/
http://www.ncaa.org/about/resources/media-center/news/2-sports-join-emerging-sports-women-list-aug-1
https://www.sportingnews.com/us/ncaa-football/news/ncaa-nil-rules-updates-explained-student-athletes/118otm673eogy1mmrl0q7f4ycv
https://www.prnewswire.com/news-releases/student-athletes-want-education-and-expert-advice-as-the-ncaa-moves-to-allow-them-to-profit-from-their-name-image-and-likeness-nil-for-2021-school-year-301063070.html
https://www.si.com/college/2020/04/30/ncaa-nil-changes-congress-reaction
https://fciwomenswrestling.com/
https://www.fcielitecompetitor.com/