Miesha Tate Vs Marion Reneau, What Is The End Game?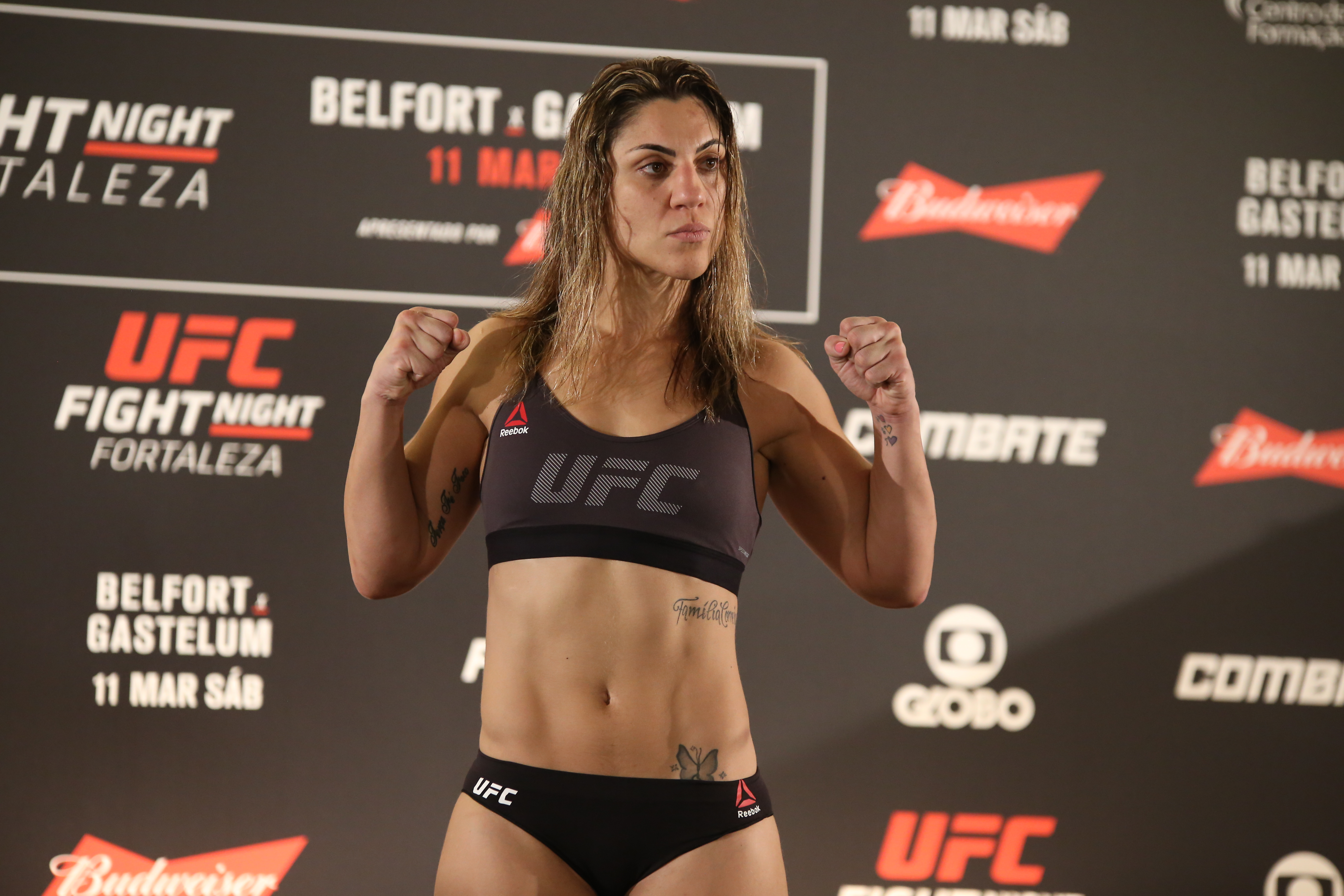 July 17, 2021
They both have lost seven times.
Each. Ouch.
No matter their victory total, that's quite a few losses. Seven times others have figured out a very painful way to make them tap out.
The two MMA female fighters have that in common, but seemingly not much else.
For the legendary super star Miesha Tate, it's a comeback.
That summation is what's on the surface.
But what lies below?
She has quite a resume.
Now 34, Miesha is an American mixed martial arts pundit, submission grappler and mixed martial artist who competes in the Ultimate Fighting Championship (UFC) and is a former UFC Women's Bantamweight Champion.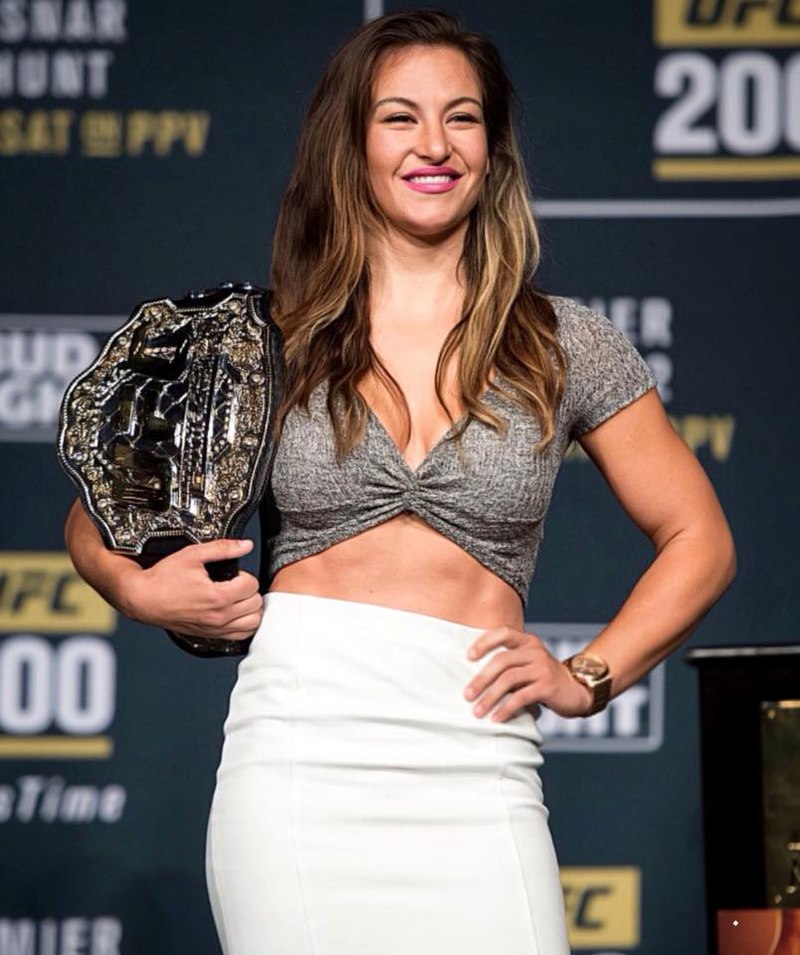 Primarily known for her grappling ability, Miesha became a wrestler while attending Franklin Pierce High School in Tacoma, Washington and won a state championship during her senior year in 2005.
She began her professional mixed martial arts (MMA) career in 2007, and won the bantamweight championship of the Freestyle Cage Fighting promotion in 2009.
Very impressive. There is much more.
Our Tacoma star gained increased recognition in 2011, when she won the Strikeforce Women's Bantamweight Championship. She has also won a silver medal in the FILA Grappling Championships.
Outside of the MMA competition, Ms. Tate has modeled for numerous websites and publications, including ESPN The Magazine and Fitness Gurls.
Next she takes us to the movies.
In 2015, Ms. Tate was announced as a cast member in the feature film Fight Valley.
Her fighting style, which focused on wrestling and Brazilian jiu-jitsu, has earned praise from multiple peers and media outlets. Ultimate Fighting Championship president Dana White has credited Tate's fight with Ronda Rousey on March 3, 2012 as the key factor in the creation of women's divisions in the UFC.
Miesha's final victory in MMA came on March 5, 2016, when she won the UFC Women's Bantamweight Championship after beating Holly Holm via technical submission.
On July 9, 2016, she lost the UFC title to Amanda Nunes at UFC 200. In November 2016, she announced her retirement from MMA after a loss by decision to Raquel Pennington at UFC 205.
No shame there.
On November 7, 2018, it was reported that Tate joined ONE Championship as a Vice President.
What an incredible career. A brilliant career. No mystery there. An open book.
And if we are guessing right about her strategy regarding her next fight, a brilliant mind.
We should know.
Here in Nor Cal, we are from the elite high school sports world where our warrior finished as California's number one ranked high school senior in the brutally competitive, 100 degree sun baked men's 100 meter track and field event.
Yes, number one.
To place that in perspective, where do the National Football League's wide receivers and defensive backs make a name for themselves in high school, besides the gridiron?
On the sprinters track and field where the fastest race horses are.
Every young star who would later play in the NFL, he beat them that year when they were in high school.
All of them. Every single one.
What's our point?
We also coached women's high school tennis as well at a very high level where our female warrior finished in the "final four" championships and there is something extremely important to remember.
Pick your opponents very carefully.
What about the theory of, to be the best, you have to beat the best. Our response?
Says who?
We're going to say that again in case you were distracted and watching Amanda Nunes pummel someone into a bloody mess.
Hand pick your opponents. Got it?
Timing is everything.
The person she will easily defeat when our warrior is 10-0 is the same player who would absolutely destroy her if she met them at 2-0.
Good strategy?
At one point our female star was 13-0, all victories 2 sets to none. No three set knock down drag outs.
What was her previous won lost records?
As a sophomore 4-10 and as a junior 3-11.
Do you see our point?
The question we have regarding Miesha Tate's comeback is, did she hand pick the right opponent?
Given her street creds, we would think she had a say in the matter.
Miesha has 18 hard fought victories.
So who is Marion Reneau at 44 years old?
They say that you are what your record says you are.
At 9-7-1, Marion's record appears to be speaking loud and clear. Not in a foreign dialect but one we clearly understand.
Comparisons are inevitable.
That record will get you into the NFL playoffs if you are in the same Eastern bracket with the Dallas Cowboys (minus Dak Prescott), the New York Giants, the Philadelphia Eagles and the logo less Washington football "whatever their names are" division.
If the NBA season got cut way short, you might make it into the playoffs as an eighth seed.
What tends to happen to people or teams with 9-7-1 records?
They get knocked out early.
Miesha Tate? Brilliant comeback idea. Way to pick your opponent.
Now don't get us wrong. We are huge Miesha Tate fans and we wish her well.
We weren't the only ones intrigued by her next opponent.
The team at mmanews.com comments, "But despite Reneau riding a four-fight losing skid into what she's admitted will likely be her last fight in the sport, Tate doesn't believe "The Belizean Bruiser" is the easy opponent that many have described her as."
Really Miesha?
Okaaaaaaaaaaaaaaaaaaaaaaaay. Please define easy?
Now look, we certainly don't want to fight Marion but we are confused.
Easily confused.
In our camp, we're not the brightest bulb on a foggy London night, and yes, given the content of some of our articles, we are one can short of a six pack and often, our elevator doesn't go to the top floor, and true, sometimes the light is on and absolutely nobody's home, but before a big fight, isn't your opponent supposed to be on a winning streak?
We can understand losing one fight before a big fight, but four?
Marion competes as a Bantamweight in the Ultimate Fighting Championship. As of March 23, 2021, she is #12 in the UFC women's bantamweight rankings.
Well maybe it has to do with Marion's ranking.
Being number 12 in the extremely tough MMA world is respectable.
Having said that, as we researched most of the articles written about this upcoming feminine end game mystery in a cage, most are picking Miesha to win.
Still, even if she does, where does she go from here?
Research indicates she wants to fight Amanda Nunes. Again. Even publicly said so.
Really? After what happened the first time that they met? We watched the film and Amanda did to Miesha what she generally does to everyone.
She beat the crap out of her.
An absolute brutalization.
Nothing personal.
So is this about a payday with Amanda? Is that the end game?
Last time Amanda bloodied her up and choked her out in the first round.
We saw a horror, thriller and mystery film recently that got panned by the critics but we enjoyed it immensely because even though in the beginning of the film, it appeared to be predictable but then, as the narrative progressed, the story veered off into a totally different and eerie direction.
What Lies Below is a 2020 American horror film written and directed by Braden R. Duemmler and starring Ema Horvath, Mena Suvari, and Trey Tucker.
Here is the storyline.
A 16 year-old girl, Liberty Wells (Ema Horvath), who goes by Libby, returns to her family lake house after summer camp. While on the drive, her mother, Michelle Wells (Mena Suvari), a romance novelist, offers to let Libby practice driving.
After arriving at the house, Libby meets her mother's new boyfriend, John (Trey Tucker), an aquatic geneticist (yes, really), who gives her a bracelet with symbols for the goddess of fertility.
Okay fine. We won't dare read too much into that.
During dinner, John explains that his work involves trying to help creatures adapt to changing environments. Later that night, Libby goes to the kitchen and she hears loud sexual moaning, and runs back to her bed. John stands in her doorway and lingers while Libby pretends to be asleep.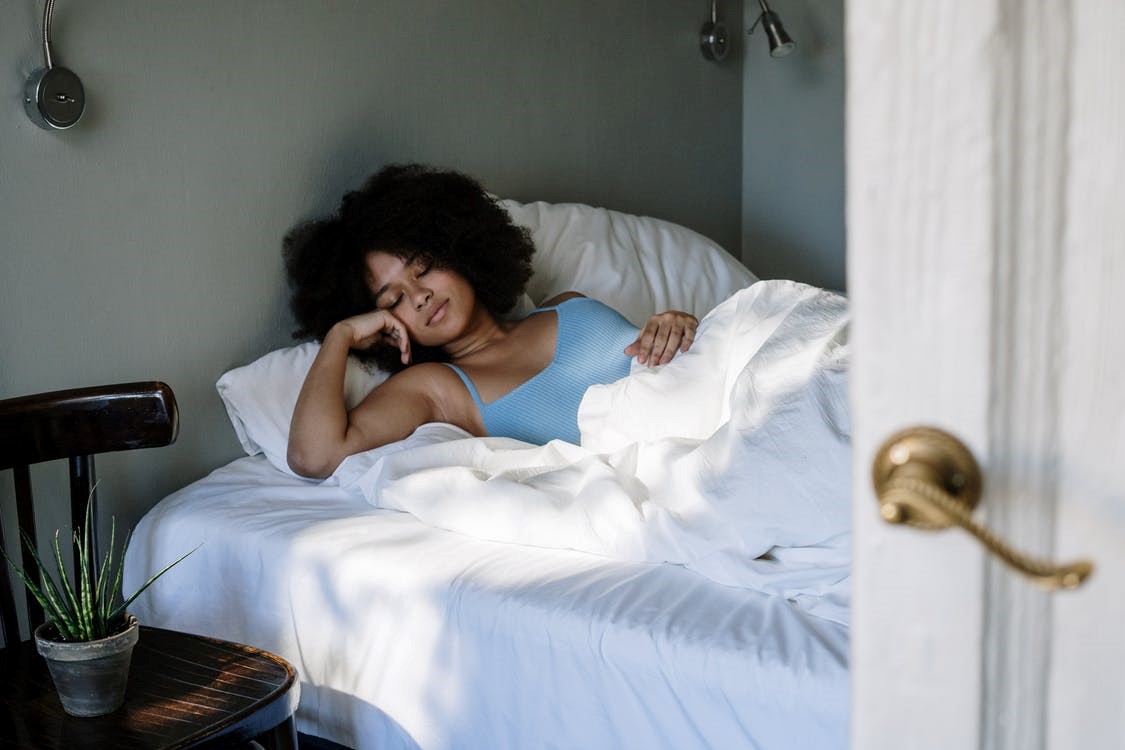 Nice survival strategy.
At this point, it feels like another Lifetime Movie potboiler where the new hunk is going to evolve into the step-father from hades.
Is he after mom's money? Is he after the 16 year old?
Neither.
We eventually find out his end game and his ultimate end game is far more sinister than we imagined.
Nothing like a great mystery.
So with Miesha, after all of her accomplishments, what is her end game here?
It's a mystery.
It doesn't appear sinister.
Just very confusing.
~ ~ ~
OPENING PHOTO femcompetitor.com, grapplingstars.com fciwomenswrestling.com Editorial-credit-Cassiano-Correia-Shutterstock.com
https://en.wikipedia.org/wiki/What_Lies_Below_(film)
https://www.mmanews.com/2021/07/miesha-tate-debunks-the-narrative-that-reneau-is-an-easy-opponent/
https://en.wikipedia.org/wiki/Marion_Reneau
https://www.fcielitecompetitor.com/
https://fciwomenswrestling.com/
https://en.wikipedia.org/wiki/Miesha_Tate