Melayne Shane, Budokon Instructor, Good Health And Martial Arts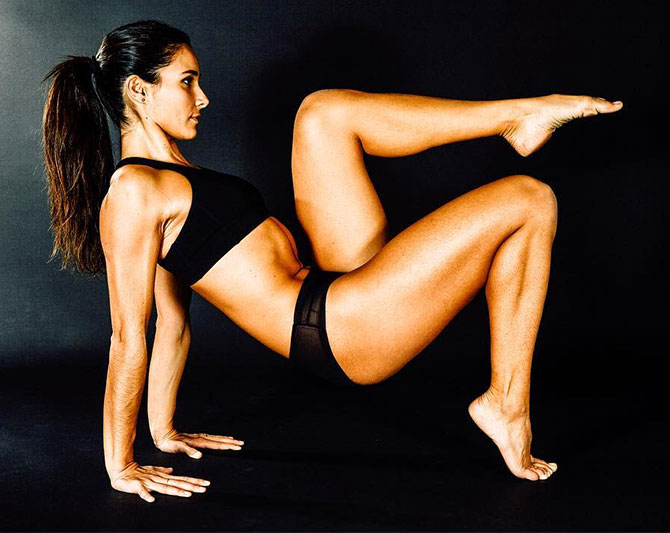 We're heard that expression before. At least a thousand times.
We've applied it maybe once or twice.
An ounce of prevention is worth a pound of cure.
It makes perfect and logical sense but most of us get lodged in the pound of cure category because when it was time to prevent our health decline, we we're enjoying hamburgers, hot dogs, chocolate cake, ice cream, fancy milk shakes, cream pie, French fries, soda and, well you probably can fill out the rest.
Some people are wiser than that.
They actually actively engage in prevention and rarely have to address an ounce of cure.
Good for them. We admire them. Do as we hope, but not as we do.
Melayne Shayne appears to be that type of person.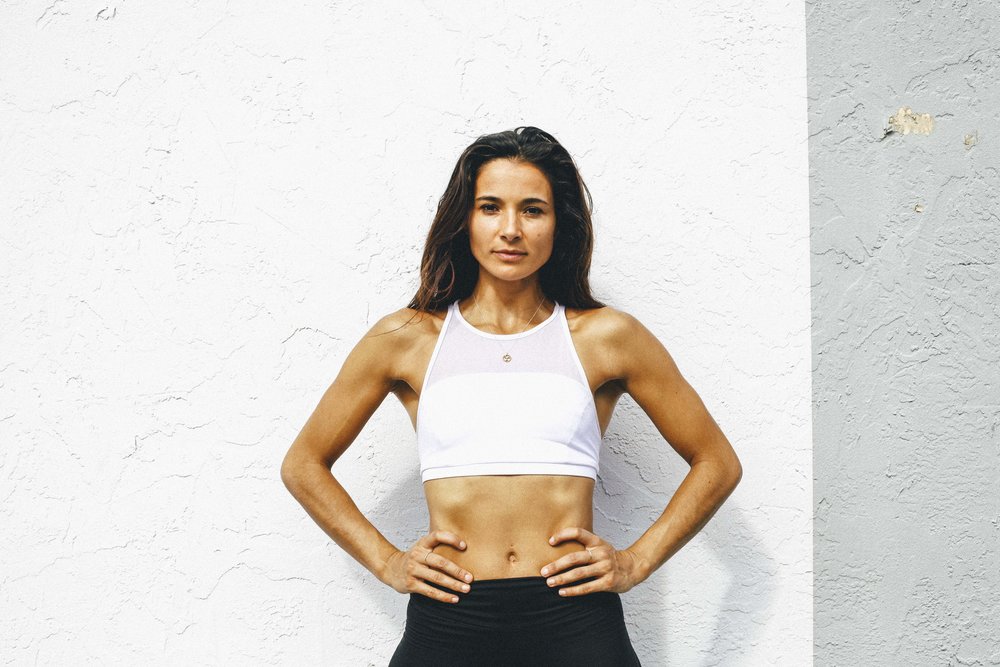 She inspires by taking good care of her physical, spiritual and emotional health.
Melayne Shayne is a Budokon Mixed Movement Athlete and founder of the Warrior Women Tribe. She is the VP of the Mixed Movement Arts System Budokon and Director of the Budokon Yoga Program and Teacher Training.
The discipline integrates yoga, martial arts, calisthenics, mobility and locomotion to create a seamless expression and exploration of mind and body.
That's a lot.
Look at this way though. Health wise, applying those preventions appear to be a credible ounce of prevention.
It is easy to be attracted to Melayne's warrior spirit. She is quite the athlete and her Social Media is very engaging with nice pithy sayings that make you go, hmm.
Here are three:
"Trust is not something we can get or give. Trust is a currency, a product of our imagination. Trust is present with the absence of fear. Trust is absent, when love is not present. So if trust cannot be given, nor gotten, it can also not be broken. What is left, and what is real, is sincerity, honesty, respect and loyalty. Expressed through our words and embodied through our actions."
Why didn't we think of that? Love the message. Here is another:
"Freedom belongs to those who have mastered the ability to focus relentlessly on their visions & dreams, the ones who choose to act decisively towards them, the ones moving through and beyond their fears. Leap into your life!"
Very powerful school of thought.
One more:
"Socio-cultural norms and ideas have moved us further and further into individualization, away and apart from each other. The tribe we once used to cultivate and companionship we cherished, the inter-personal connections and support system replaced by anxiety and fear."
Why don't we visit Melayne's school for more insight?
At budokon.com Melayne and her partner share, "Our world renowned Budokon University syllabus unites Yoga, Brazilian Jiu-Jitsu, Mixed Martial Arts, Mobility, Crawling Patterns, and Calisthenics in order to produce the elite mixed movement athlete and instructor. The Budokon Mixed Movement Arts system develops an agile, powerful, mobile, and knowledgeable mixed movement arts black belt educator.
Our unique approach to teacher training education begins with our innovative BDK course module matrix. Students have the ability to custom create their own movement education experience by selecting from 6 different course modules. Customize your teacher training education now by exploring our teacher training camp modules."
We love the menu. Lots of healthy choices and options.
Now we desire to look closer at Melayne's philosophy.
"For Melayne, moving is more than creating forms and shapes with the body: it is a lifelong commitment to self-reflection and personal development.
Before finding a fully-authentic expression through the empowering practice of martial arts in Budokon, Melayne sought to practice and learn from teachers around the globe within various lineages and styles as Shiva Rea's Prana Flow, and ballet.
Melayne's love for practicing and sharing mixed-movement and living her philosophy is reflected in her grounded teaching style, commitment to her Budokon black belt and most notably, in the passion she has for bringing women together through her Warrior Women events and global network. Always a student before a teacher, she seeks to be inspired and inspire others; challenge herself and challenge others.
Melayne's Warrior Women events create and hold a space of empowerment, accountability and leadership for women who are on this journey as well. Her events, workshops and retreats create a unique opportunity for women to discover themselves and hold space for real, honest, yet connected and co-creative growth."
We're very impressed and sense that if students, potential customers applied these methods while they are in good health, it will help them stay that way. Why wait until you have a health breakdown before deciding to practice enjoyable measures designed to prevent and preserve?
This pathway is fairly new to us but it has been around for some time and we are going to turn to a visiting writer to provide us with an expanded view on this fascinating health discipline blend.
Mr. John Lord is a sports enthusiast who believes that everything good in life begins with aerobic exercise, a purpose for getting up every morning, eating organically, taking natural supplements, sleeping well, contributing to others, and having a network of friends and family. Being a good person and a competent person makes you trustworthy.
Budokon – Yoga Meets Martial Arts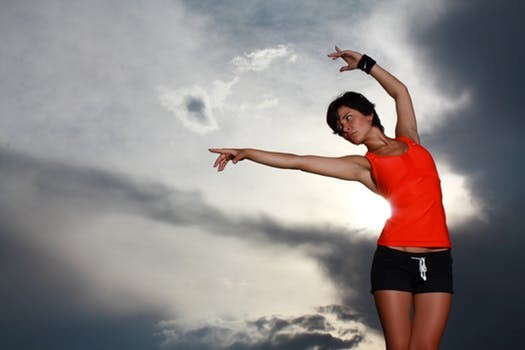 What is Budokon? It is the coming together of yoga and martial arts. Created in 2000 by fitness instructor Cameron Shayne, the word Budokon is Japanese for "Way of the Spiritual Warrior" and Shayne is the embodiment of his creation. Budokon isn't just the hyped-about new workout that has celebrities praising his name, but is more about accuracy and style while being true to your mind and soul and tending to your body's health needs. Shayne states that Budokon is really a "living art," going on to say that it involves your complete being, "It is your waking and your sleeping, your walking and your sitting, your living and your dying." Shayne claims that he isn't selling anything with Budokon and that there are no gimmicks, there is only something he calls "The Way."
Although "The Way" sounds like an association to a religion or another structured teaching, Shayne emphasizes that it is simply a Zen way of approaching your life and is not meant to be taken as enlightenment. There's a unique philosophy attached to the practice of Budokon as a way of connecting spirituality to the physical and mental stages of the art, but it mostly concentrates on the individual and letting go of attachments and being authentic to yourself above all else.
There's three steps to bringing Budokon into your life. First, study the practices and do them regularly, maintaining a fluid motion within your body and an open communication with your spirit. Second, learn the ten cultivations of Budokon and investigate the food criteria in order to reach the highest level of success so as to completely bring balance to your life. The cultivations are simple and range from the simple and direct, to the more complicated. Food stipulations are also straightforward and painless to follow by advising against eating or drinking a lot before training and sticking with light foods, maintaining a diet of leafy vegetables during the day, consuming meat sparingly in your food regimen, staying away from rich foods, and trying to eat only natural sweeteners like honey and stevia, among others.
Thirdly, the final step to attaining full Budokon is to keep a rhythm moving from the relaxing yogic poses to fast moving cardio kicks to the seated meditation as the final section of a class.
As you would expect the practices are acquired over time and newcomers aren't obliged to be graceful immediately. Try out a class or two and challenge your body to work outside of its comfort zone. It sounds like fun regardless of whether or not the rest of the Budokon lifestyle suits you. Budokon may end up being one more fad work out trend that celebrities will wear out soon, but it appears to be gaining strength in the meantime. If it
Makes you feel good and helps to make your body look like you could be a starlet's body double, more power to founder Cameron Shayne and the refreshing style called Budokon.
John Lord is a sports enthusiast and free-lance writer on many aspects of health, especially as they relate to sports and fitness. John uses a comprehensive supplementation program to effectively boost his own athletic performance. He is passionate about promoting a drug-free healthy lifestyle including organic products and natural supplements. John is a frequent contributor to a variety of health-oriented websites including [http://www.the-best-sports-nutrition.com] and http://www.hghratings.com.
~ ~ ~
Opening photo fciwomenswrestling.com, grapplingstars.com femcompetitor.com budokon.com-photo-credit.
Article Source: https://EzineArticles.com/expert/John_Lord/167964
Article Source: http://EzineArticles.com/3500466
https://melayneshayne.com/?fbclid=IwAR3NhV9wWNP5S0RxkNCPV0BZu900Y10iFUtJ27l7gT3ILxbdi9hmctpOYbA
https://www.facebook.com/pg/melayneshaynebudokon/about/?ref=page_internal
http://www.dosportlive.com/doersoftoday/cameron-melayne.aspx
https://www.eventbrite.com/e/warrior-women-movement-conscious-living-workshop-tickets-55982996650
https://magazine.tintyoga.com/budokon-combined-practice-of-yoga-martial-arts-and-calisthenics/