Ladies Night Out Wrestling, Colorful Vibrant Ring Wars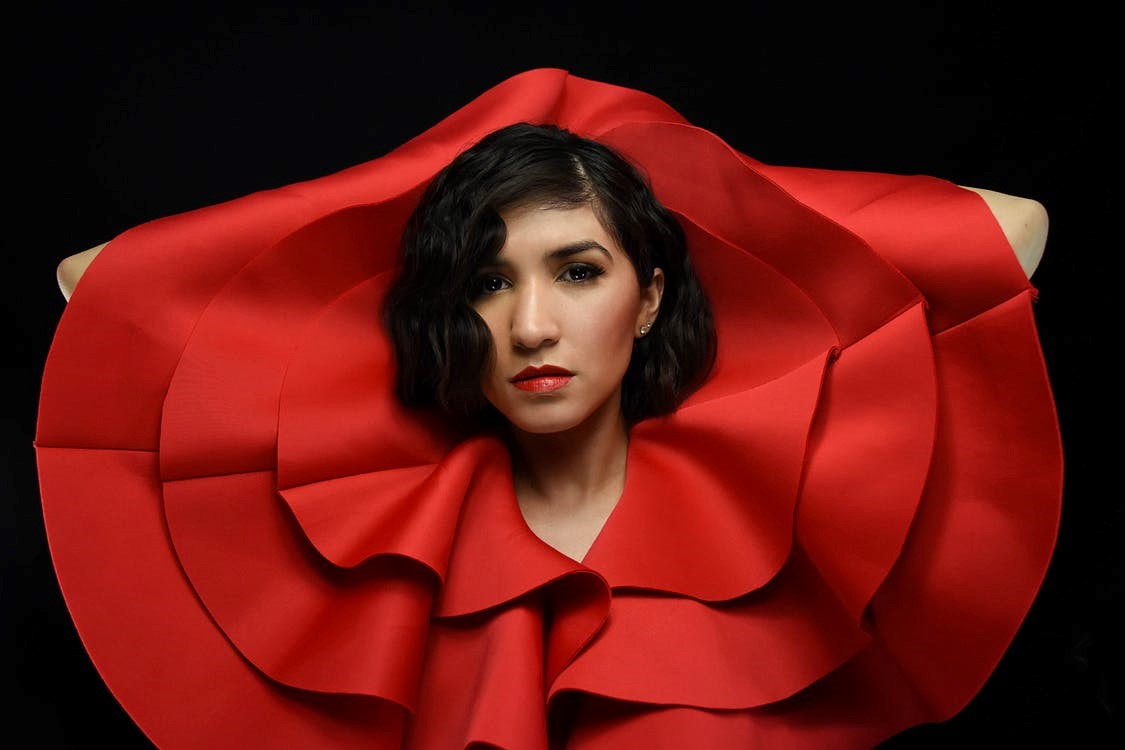 February 2, 2021
It goes without saying that the stars come out at night. And what do they do?
Shine bright of course.
Sometimes they are the only things that you can see lighting up the sky.
They deserve the spotlight.
Many female stars are shining bright on the women's wrestling circuit. So bright that they are getting a venue of their own. A great wrestling promotion has long recognized that.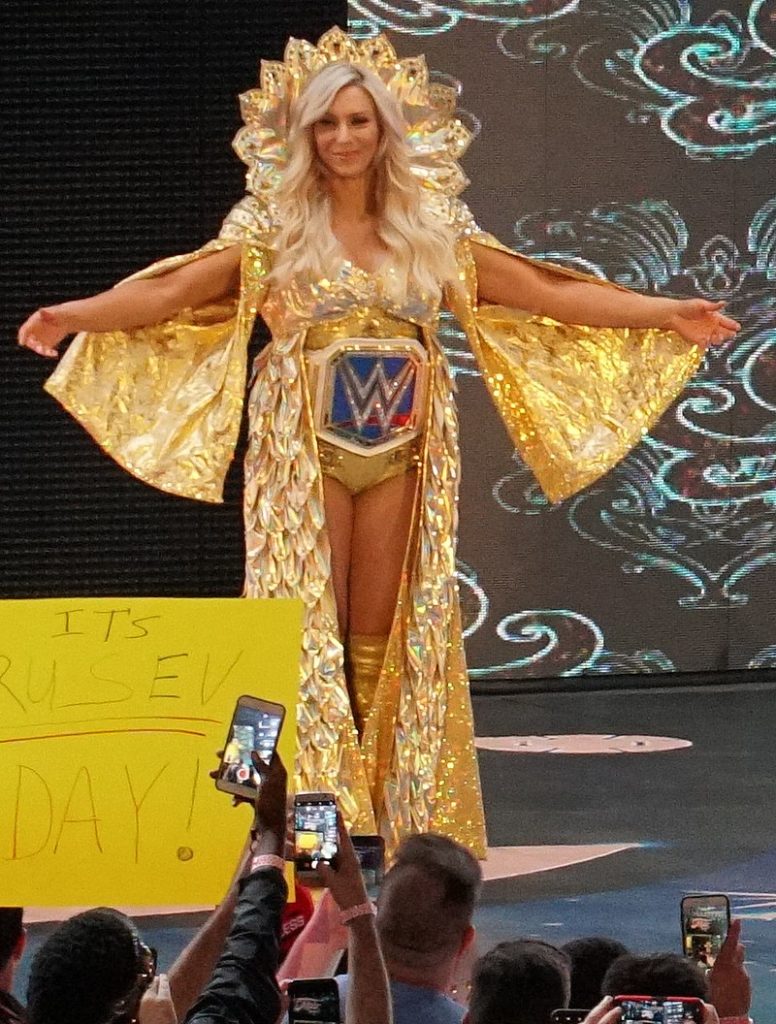 Reality of Wrestling (ROW) is an independent professional wrestling promotion based in Houston, Texas. It was established as Pro Wrestling Alliance (PWA) in 2005 by Booker T.
Booker T, is an American professional wrestler, professional wrestling promoter and color commentator signed with WWE.
Booker is best known for his time in World Championship Wrestling (WCW), the World Wrestling Federation/Entertainment (WWF/E), and Total Nonstop Action Wrestling (TNA), holding 35 championships between those organizations.
He is the most decorated wrestler in WCW history, having held 21 titles including a record six WCW World Television Championships.
Booker is a six-time world champion, having won the WCW World Heavyweight Championship five times and WWE's World Heavyweight Championship once.
If there ever was a promoter with massive credentials and experience to put on a stellar Ladies Night Out (LNO), it is Booker.
It is an all-women event dubbed Ladies Night Out at World Gym Arena in Texas City, Texas.
Let's take a look at some of the incredible women who have competed there.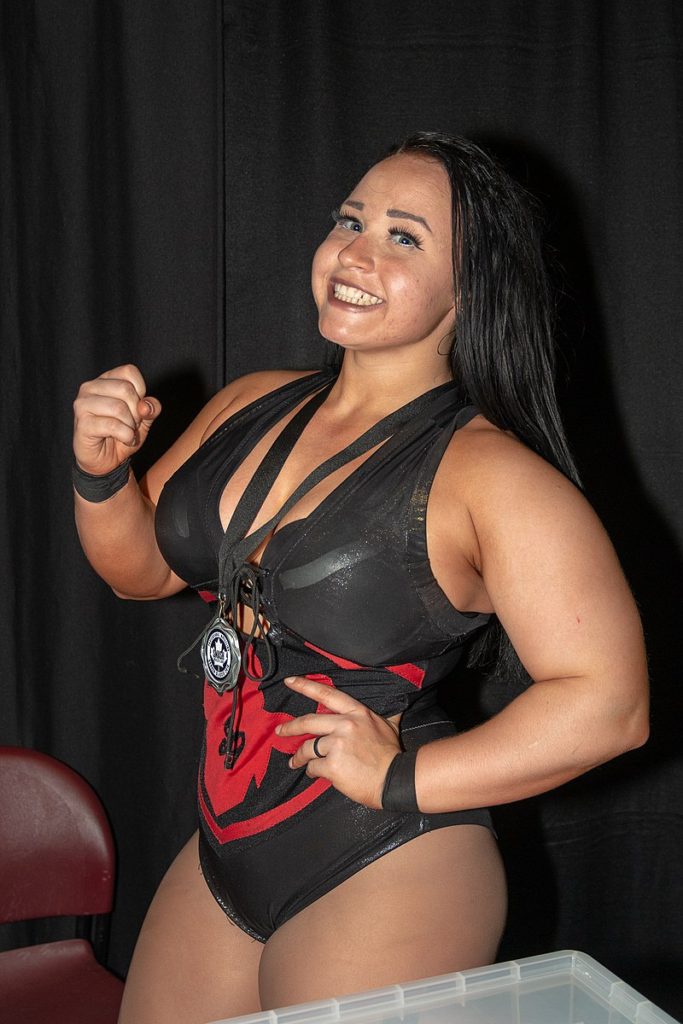 Jordynne Grace, currently signed with Impact Wrestling where she is the current Impact Knockouts Champion in her first reign. She is also known for her appearances in Beyond Wrestling, Progress Wrestling, Pro-Wrestling: EVE and Shine Wrestling.
On October 16, 2018, it was reported that Grace had signed a two-year deal with Impact Wrestling.
This beauty is well-known for her royal thick and sensuous feminine body with shapely muscles.
She is super strong and the way she lifts up both men and women and throw them around the ring, on Ladies Night Out, this super star is liable to put a girl's lights out.
Ms. Grace (aka Thick Mama Pump) most recently headlined LNO6, gaining a victory over AEW star Penelope Ford.
Then there is Kiera Hogan.
Kiera (aka the Girl on Fire) is the only athlete to have appeared on the first 7 Ladies Night Out events! She also stars in Impact Wrestling. Ms. Hogan has also worked in Women Superstars Uncensored, where she is a former Spirit Champion.
Kiera began her career wrestling throughout Atlanta in 2015.
She defeated Owen Knight to win the WWA4 Intergender Championship on April 16, 2015.
Kiera became a regular throughout the Georgia independent wrestling scene, competing for promotions such as Atlanta Wrestling Entertainment and the All-Star Wrestling Network.
In November 2015, she began working for the Organization Of Modern Extreme Grappling Arts (OMEGA) in North Carolina. Watching her compete in the squared circle is an experience to behold.
Kylie Rae is one of the most decorated athletes in LNO. She has had countless classics and even went on to wrestle for AEW.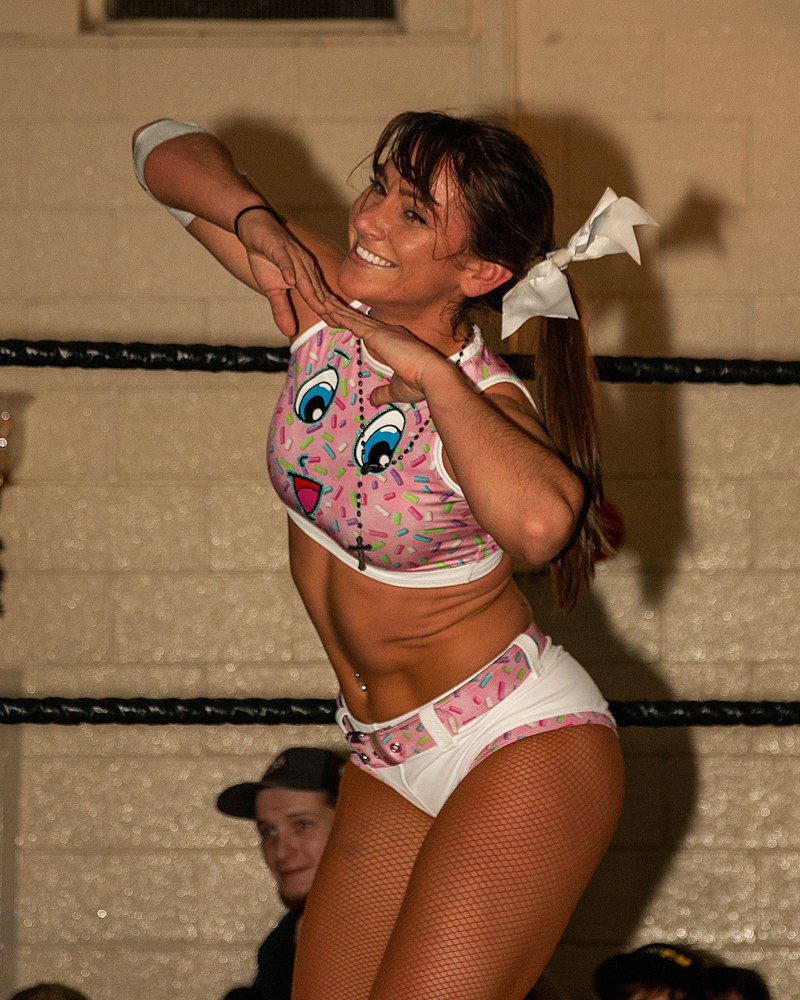 She had stars in her eyes early on.
Kylie graduated from Oak Forest High School in 2010 where she played softball.
Before becoming a full-time professional wrestler she also worked as a stuntwoman, performing stunts for the film Divergent and the TV series Shameless.
Ms. Rae made her professional wrestling debut at a March 19, 2016 Reality of Wrestling TV taping, defeating Ivory Robin to win the ROW Diamonds Championship.
In 2019, Kylie became part of All Elite Wrestling (AEW), debuting in the promotion's first event AEW Double or Nothing in a match with Britt Baker. Super exciting.
On Sunday October 20, 2019, Kylie made a surprise appearance at IMPACT Wrestling's Bound For Glory pay-per-view.
She entered #17 in the "Call Your Shot" Gauntlet Match and was eliminated by Mahabali Shera.
On March 6, 2020, she defeated Cassandra Golden as part of Impact Wrestling's TV tapings in Atlanta.
On the March 31, 2020 episode of Impact, it was announced that Rae had signed a long-term deal with Impact Wrestling. Bravo.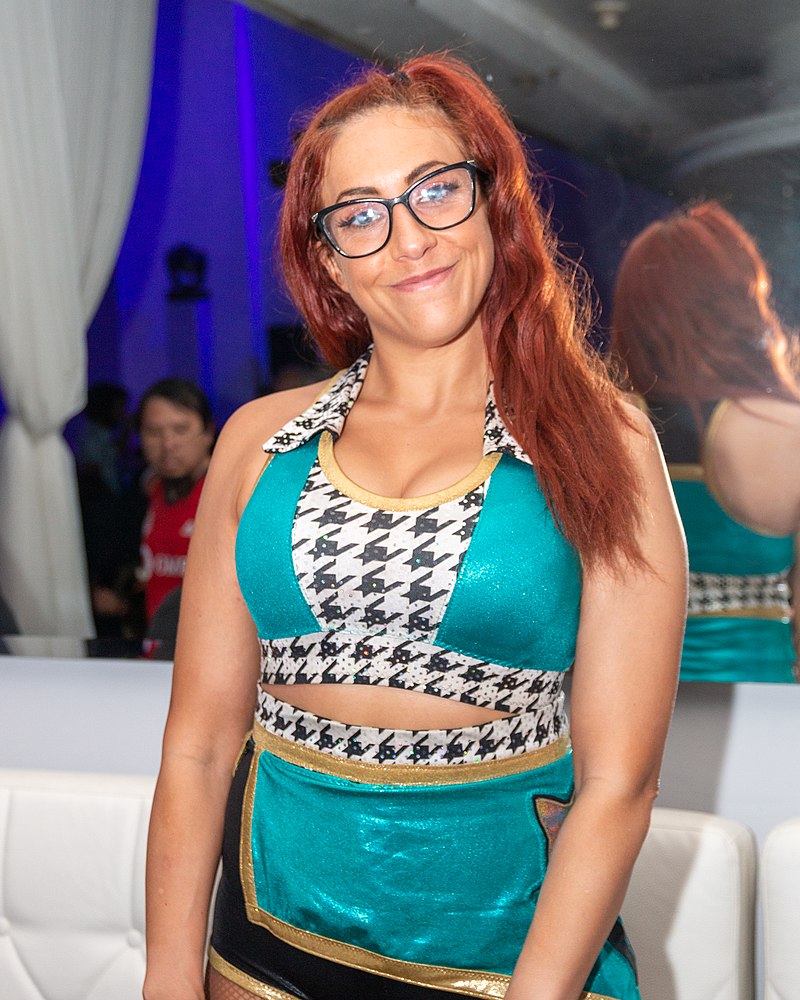 She has wrestled for various American independent promotions, including Ring of Honor, Shimmer Women Athletes and Absolute Intense Wrestling, where she is a former AIW Tag Team champion and AIW Women's champion. She has also wrestled internationally in both Canada and Japan.
Stars not only come out at night, they also shine around the world.
On March 1, 2013 at Girls Night Out 8, Veda won the main event ladder match against Addy Starr, Athena and Crazy Mary Dobson to earn a future shot at the AIW Women's Title.
The excitement is building.
Veda was studying law during her professional wrestling debut in 2011, and graduated from the Drexel University School of Law in 2012.
Very impressive.
She was also a former Drexel Law Review editor.
As we have so often said, our lady wrestlers have a wide variety of interests and credentials. They are participating in women's wrestling by choice since they have so many other options to pursue. Being in an office is certainly not for everyone.
We're glad of that.
Taeler Hendrix is a former Ring of Honor star who has been seen on ABC, USA Network, Telemundo, & Spike TV. Our beauty participated in the first ever Ladies Night Out event when she defeated Barbi Hayden. Great match.
She made her professional wrestling debut on April 26, 2008 at New England Championship Wrestling, where she accompanied Brandon Webb in a losing effort to "Exotic" Kristian Frost
Taeler spent her first years working on the independent circuit for promotions including New England Championship Wrestling (NECW), Top Rope Promotions (TRP) and World Women's Wrestling (WWW), before being signed to a contract by Ohio Valley Wrestling (OVW), a Total Nonstop Action Wrestling (TNA) developmental territory, in 2011.
In November 2011, Ms. Hendrix won the OVW Women's Championship, holding the championship for 203 days.
On to the big leagues.
Taeler appeared for the first time in WWE on the June 6, 2014 episode of SmackDown where she performed as one of Adam Rose's "rosebuds".
She returned to work as a "rosebud" on the December 15 episode of Raw, and again the following night on a live edition of SmackDown.
There are so many special ladies wrestling on Ladies Night Out, you should really check out their website:  https://ladiesnightoutwrestling.com/
"My mother told me to be a lady. And for her, that meant be your own person, be independent."…Ruth Bader Ginsburg 
The legendary music group Kool and the Gang sure knew what they were talking about and were way ahead of their time when they sang praises about ladies night. Here are a few of the lyrics.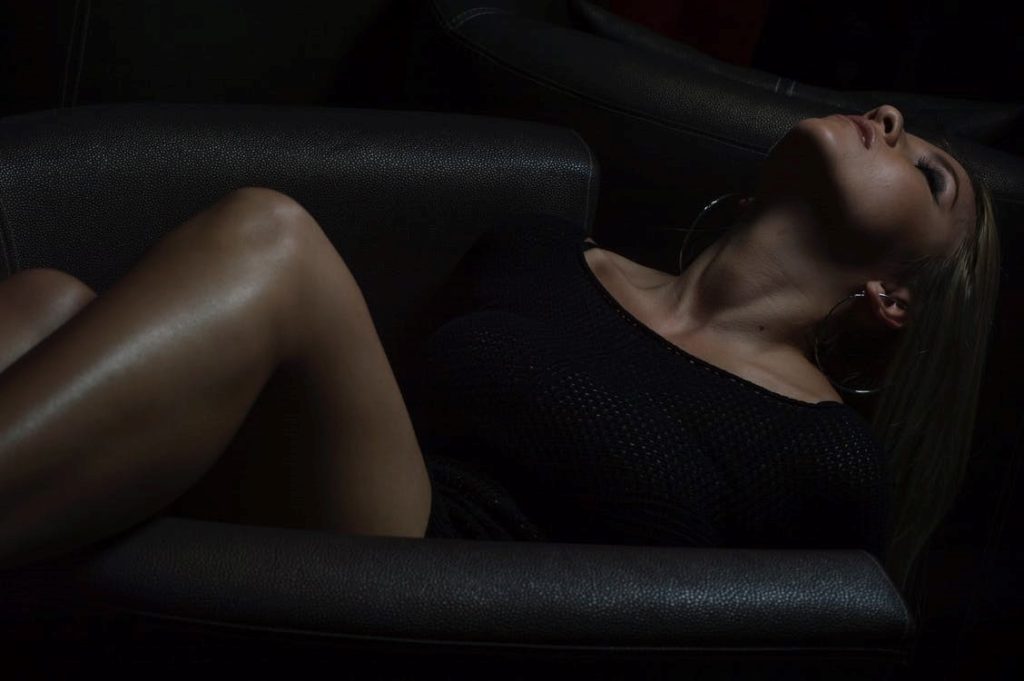 "Mmm, oh yeah
Oh, what a night
Oh, yes, it's Ladies' Night
And the feeling's right
Oh, yes, it's Ladies' Night
Oh, what a night (oh, what a night)
Girls, y'all got the one
A night that's special everywhere
From New York to Hollywood
It's Ladies' Night and, girl, the feeling's good"
While it lasts on YouTube: https://www.youtube.com/watch?v=bSOlP9FImgE 
We knew that Kool and the Gang got it right.
Night Booker T and his team are getting it right as well with their very dynamic promotion Ladies Night Out.
Yes indeed, the female wrestling stars do shine the brightest at night.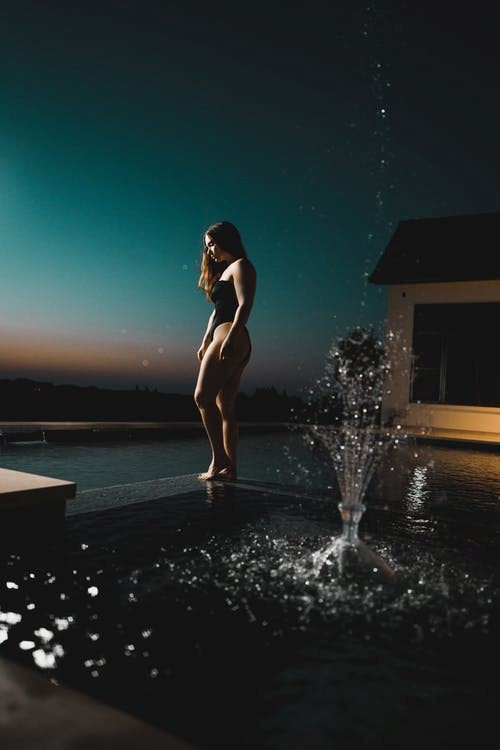 ~ ~ ~
Opening Photo  fciwomenswrestling.com, femcompetitor.com, grapplingstars.com article, pexels.com-Erin-DiGi. photo credit
https://en.wikipedia.org/wiki/Reality_of_Wrestling
https://en.wikipedia.org/wiki/Booker_T_(wrestler)
https://ladiesnightoutwrestling.com/
https://bleacherreport.com/articles/2753495-ladies-night-out-the-next-wave-of-womens-wrestling-stars-is-on-its-way
https://en.wikipedia.org/wiki/Jordynne_Grace
https://www.jordynnegracewrestler.com/
https://www.jordynnegracewrestler.com/products
https://en.wikipedia.org/wiki/Kylie_Rae
https://en.wikipedia.org/wiki/Veda_Scott
https://en.wikipedia.org/wiki/Taeler_Hendrix
https://www.brainyquote.com/topics/lady-quotes