Fem Grappling, To Be The Best, Just Give Your Best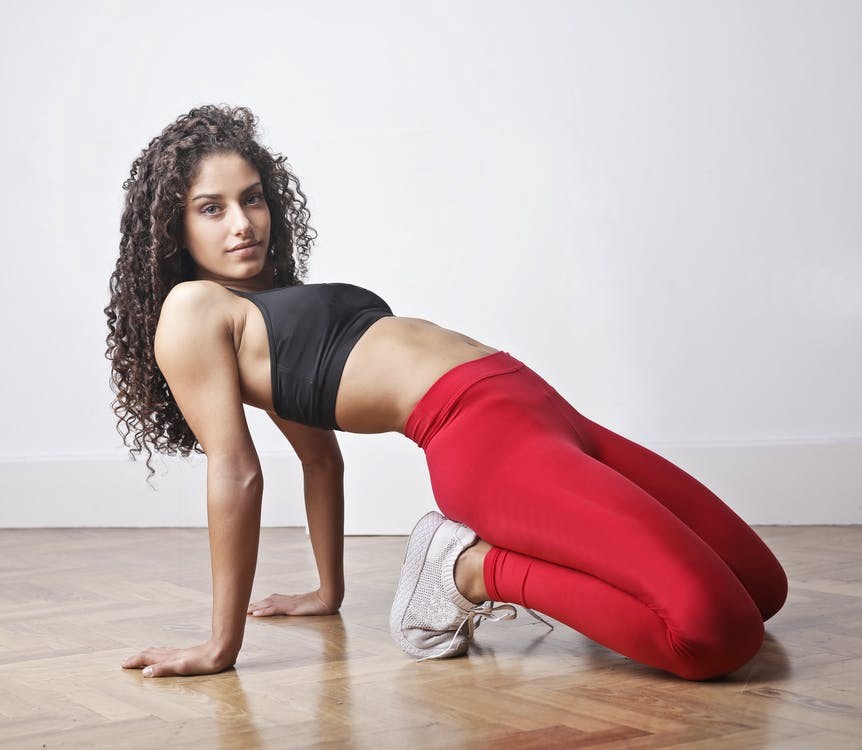 February 14, 2021,
Every woman should have a chance to compete and hopefully win and they do in the world of competitive female submission wrestling and grappling.
Session girls too.
And we're happy. Real happy. Ecstatically happy.
The early DWW years were a forerunner to the notion that beautiful everyday girls could compete in aggressive wrestling tournaments and earn the possibility of prizes.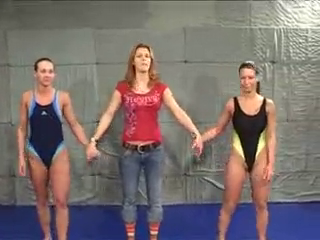 Such a match occurred in 1997 between two Czech Princesses in Nicole and Karin.
Nicole with her wavy chestnut hair was one of our favorites. She wasn't the most fan popular or most formidable warrior in the DWW compound, say like Luzia, Denise, Renata B. and other beauties but make no mistake about it, she was popular.
She perhaps gained her greatest fame at the WWC Convention in the United States when she faced off against the powerful DWW guard of Ingrid, the shapely Czech blonde and Vera, the raven haired good girl in two tenacious matches.
Nicole was yelling, screaming and was very intense. Her matches by far were some of the sexiest there.
That's what happens when the world of female grappling welcomes all comers.
You don't have to be the best, just give your best effort. That's all that is asked.
In the MMA world we've fallen in love with a beautiful warrior who has achieved mixed results and that is Bruna Vargas.
The MMA world is as tough as it gets yet she has managed to carve out some victories against some very tough losses, but one thing is for certain, she is giving it her best.
A group out of Ohio that we are very fond of is Freshfite.
If you visit their site https://freshfite.com/ you'll find some incredible female girl next door wrestling with fierce skill.
Here is their philosophy, "Our private video fights are rough, non-scripted, and 100% competitive. Our rules – anything legal in MMA. When closed fist striking, no strikes to the head or face. Everything else is legal, with hair pulling for head control. Immediate release on tap out. The fighting is aggressive yet safe. All women follow the guidelines so no one gets hurt. We do not permit any humiliation, degrading moves or attitudes. Our Extreme Fights are intense! Most private videos average 25-35 minutes. Our Live Events are strictly grappling, are safety oriented and entertaining."
We love the high standards and very high wrestling skills.
Our heads were spinning as we viewed this beauty from Vancouver, Canada.
Irene Adller is her name and wrestling is her game. Yes Adller is spelled with two Ls.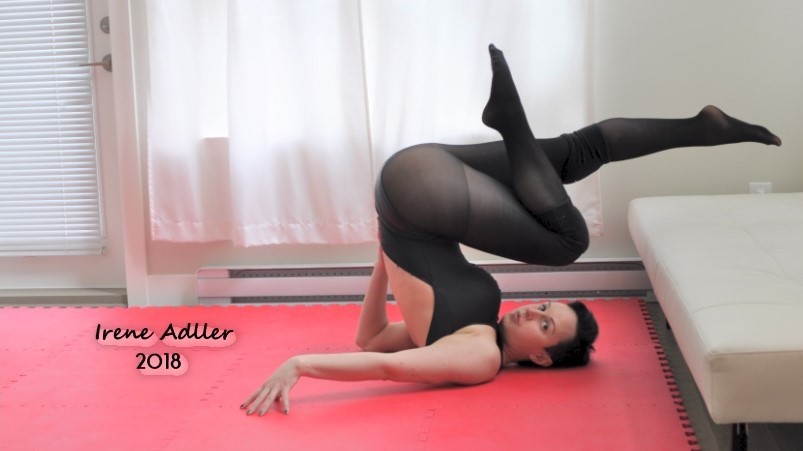 Semi-Competitive that is.
For your benefit, fantasy wrestling as well.
We will admit that we haven't seen her wrestle yet, but the day that she comes to a town near us, our eyes will be open.
The girl next door type is so enticing.
She smiles at her WB270.com profile, "I'm a Certified Yoga Teacher 240 Hours (completed in 2018). I work out 3-5 times a week doing yoga, circuit training, biking or hiking.
I was a free diver, and an avid snorkeling enthusiast as a child, then a competitive swimmer in high school. I studied Kinesiology in college. I graduated in 2017. I've been session wrestling for a few years now and I work with a wide range of weight categories.
I enjoy a great workout, and wrestling is a wonderful full body exercise!"
Now that is a very impressive and varied background.
Isn't she gorgeous? All of that fresh Pacific Northwest air.
If you desire to have a session with Irene, her email is: IreneAdllerM@gmail.com
Once you are in Vancouver, you should make a day of it.
What dishes are girl next door types good at creating or maybe this day and age, just fun to eat with?
Let's think on that a minute with Canada in mind.
Pacific Northwest. We mentioned that. The next logical step is to look to the great Pacific Ocean.
Let's say it all together in a loud voice. Seafood!
We found just the place to salivate before we show down.
Welcome to the Vancouver Fish Company Restaurant and Bar.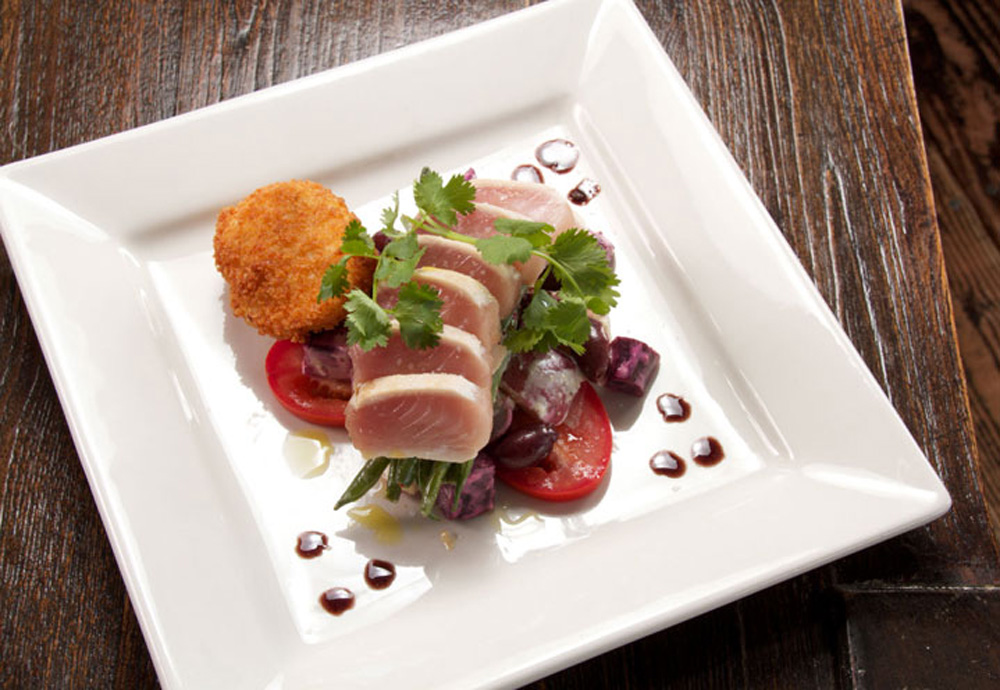 They are very friendly and willing to share. "The Vancouver Fish Company (VFC) is one of Vancouver's newest seafood restaurants having opened in September 2014 to rave reviews. At its helm are industry veterans Steve Duyzer (formerly Executive Chef & General Manager at The Fish House in Stanley Park) and brothers Leigh & Todd Angman (owners of 14 year old popular dining and beverage venue Relish GastroPub & Bar in downtown Vancouver).
VFC presents a fresh take on seafood in Vancouver with some mouth-watering dishes such as our Seafood Platter featuring seared sashimi-grade Albacore tuna, Sockeye salmon, prawns, scallops, Dungeness crab, garlic roasted potatoes, sushi rice, seasonal vegetables, wasabi, soy, grilled lemon & drawn butter to which adding a 2.5 lb live Dungeness crab or a 1.5 lb live lobster takes an already amazing dish and makes it truly unforgettable."
That is really making us hungry.
When we look at their view and variety of dishes, we absolutely want to hear more.
They oblige.
"Additionally, the restaurant offers other signature dishes such as Tuna & Shrimp Poke Bowl with sashimi-grade marinated Albacore tuna, poached baby prawns, steamed rice, house shoyu, avocado, green onion, pickled ginger, crispy shallots, wasabi mayo and seaweed salad, a Miso Sablefish with miso & sake marinated Pacific Northwest sablefish, sauteed Shimeji mushrooms, organic vegetables and yuzu beurre blanc, a AAA beef Tenderloin, garlic confit whipped potatoes, organic vegetables, green peppercorn sauce and Granville Island Honey Lager battered fish & chips along with many other "house made from scratch" appetizers, soups and salads. Menus can be found here!
All of our wines by the glass are British Columbian VQA from the Okanagan Valley and we feature an ever growing list of domestic & international wines by the bottle. VFC also has a diverse selection of local and craft beer available along with hand-crafted cocktails and martinis."
Here are two reviews from the travel experts at Trip Advisor:
"Had lunch at this restaurant after visiting Granville Island Public Market. We will given a table outside the restaurant overlooking the marine center. There were electric heaters installed overhead. As we had a late breakfast, we ordered Mussels in Coconut Lime Broth and Sablefish. Both were delicious. Service was excellent. We had the Fruit Plate with Berries Sorbet for dessert."
Sounds wonderful. Here is another.
"From the moment we walked in the door, Service Food Drink ambiance, visits from the owner! Everything about this experience was and is forever memorable. THANKS Vancouver Fish Co."
We'll now you know where to go for a fantastic variety of fresh seafood.
Doesn't that sound like a full day to you?
Have a session with shapely gorgeous Irene and then relax, take your time and eat some outstanding sea food.
Sounds like a wonderful girl next door Canadian plan.
We are so glad that the female submission wrestling and grappling industry attracts fresh faced girls from all over the world.
If the early days of DWW taught us anything, we can never get enough of them.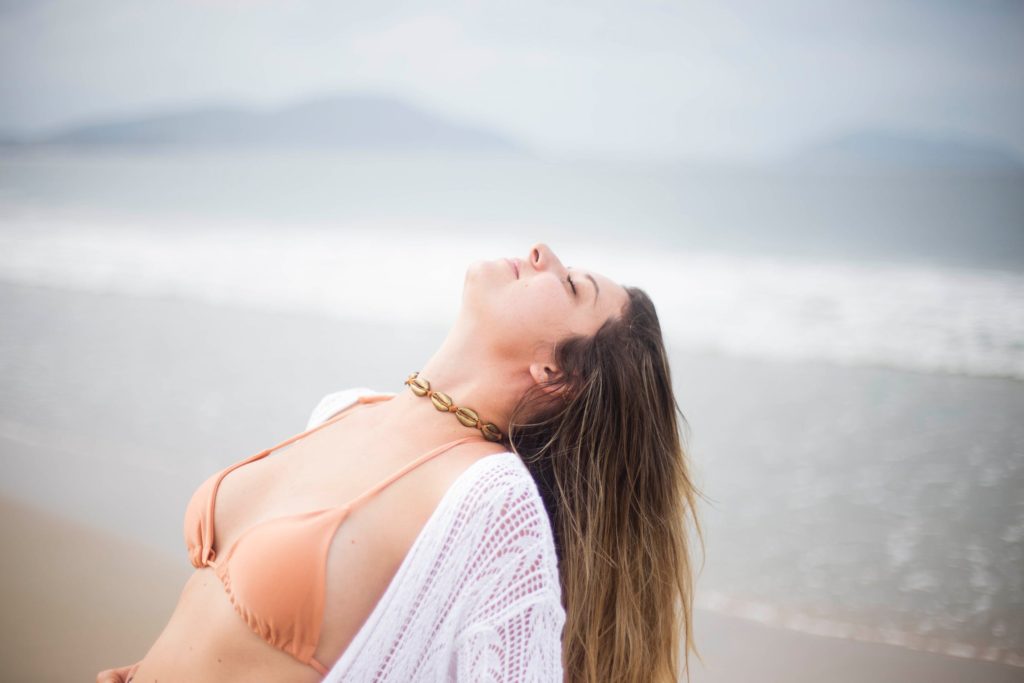 ~ ~ ~
OPENING PHOTO  fciwomenswrestling.com, femcompetitor.com, grapplingstars.com article, Andrea-Piacquadio-pexels.com_
https://wb270.com/ind/ireneA.htm
https://www.tripadvisor.com/ShowUserReviews-g154943-d7101575-r424530130-The_Vancouver_Fish_Company-Vancouver_British_Columbia.html