International Match, Germany's Curie Vs England's Sativa, Feminine Girl Caught Off Guard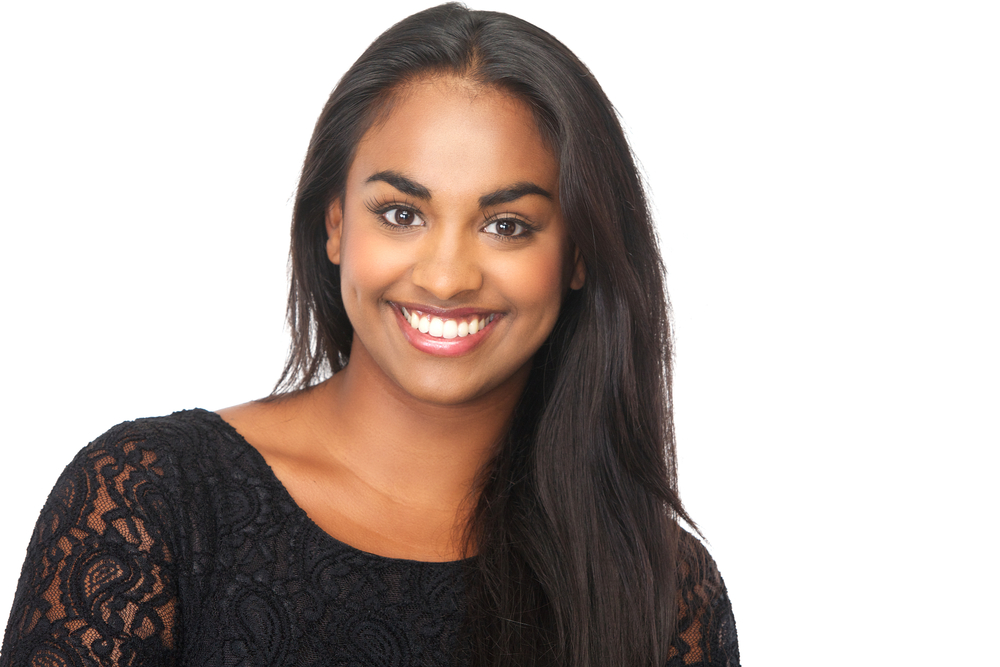 March 23, 2022,
Delightful is a one sided match when a beautiful newer, girl next door type, is giving wrestling a try for the first time.
Delicious too.
Unfortunately, very predictable. That lessens the eroticism.
More delightful is when two higher skilled wrestlers, with a long list of victories meet, you sense you know who is going to win, but you're not exactly sure.
This describes the match to perfection as sweet Curie of Germany competes against formidable Sativa of England at one of Antscha's great events.
CURIE VS SATIVA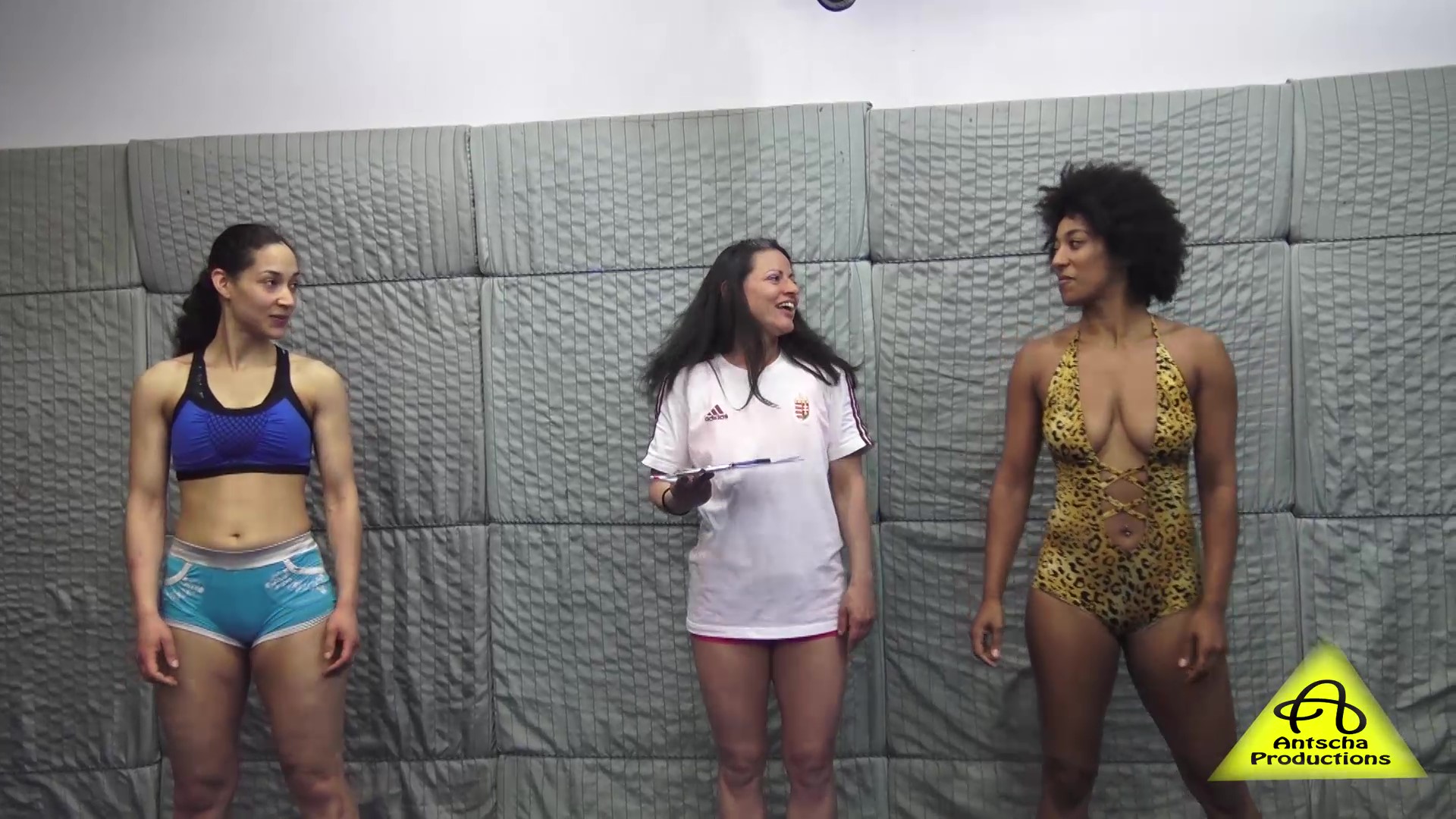 Aisa will serve as the referee, as she often does and begins to introduce the two gorgeous maidens.
Apparently it is right after lunch, everyone is settled in and now it is time for some great, female competitive wrestling.
We're going to go out on a limb and say Sativa is the heavy favorite. Promise we have not seen it yet.
Can't help but notice how Curie looks sensational in a blue multiple strapped sports bra and delicious light sea blue shorts, gracing her gorgeous curvy thighs.
Sativa looks wonderful in a one piece tiger stripped bathing suit.
Let the games begin.
The two start on their knees and after some initial hand fighting, Sativa begins to take control by pulling Curie forward. She even tries a Monkey Flip to stun Curie, flatten her out and mount her.
Curie is having none of that.
Having said that, a determined Sativa, flat on the mats, maintains control and has Curie trapped in a reverse choke. Curie can't escape and taps out.
Things are going as we expected.
Sativa leads 1-0.
As they engage, Curie, from the ground, encases Sativa in a body scissors. She has beautiful thick thighs but they don't appear to be strong enough to close the deal by themselves. Curie clearly is thinking about the around the neck, over the top, reverse choke but curiously abandons it.
That would help attack Sativa from two positions but Curie settles on the body scissors only.
This goes on for some time and Sativa appears to be content to ride it out because she doesn't appear to be in too much trouble.
Aisa the ref is not going to ride it out and in a nice low voice expresses, "Come on girls".
Curie seems to be in control but she really isn't.
Sativa soon breaks the hold and does a reverse mount on Curie where, for a second, she thinks about a reverse head scissors.
Curie avoids that fate.
Still, Sativa is in control.
Well aware of what a nice curvy behind Curie has, Sativa smiles to the camera person, who is focused on Sativa's mount, and motions to come around a get a good look at Curie's butt and says, "You're on the wrong side".
The audience laughs.
Dime store psychology here, but for Sativa to say that, she's confident she is completely in control of this match. Like the great Femwrestle Events in Troisdorf, International fights have an additional pressure to win as opposed to the company fights back home in England.
Dollars to donuts, it's time to put Curie away.
We've seen other Sativa matches and she is a scrambler. In cat like fashion, she scrambles around, with Curie trapped underneath, then rolls her into a full stretch from behind body scissors and direct choke and at the 5 minute mark, Curie taps out again.
2-0 for the English girl.
If Curie had a plan, and typically everyone does, then she needs to execute it now.
In that sensuous leopard or tiger bathing suit, Sativa continues to prowl and pounce and once again has Curie in trouble. This time it is in the form of a floor to neck triangle choke. It doesn't look completely secure and Curie breaks free and lands on top of the more aggressive fighter.
The audience applauds.
Curie now traps Sativa in the dreaded headlock but needs to hang on for dear life.
Unfortunately Curie cannot sustain the hold.
Sativa breaks free and once again is on the hunt. She mounts Curie who is starting to look more feminine and submissive. Sativa slides the mount into a choke from behind. The sweet Curie and her thick feminine thighs are in a struggle. One that she can't win. Sativa chokes hard.
Curie taps out.
She sits there, slightly stunned and looking a little confused.
We were wondering what Curie was expecting to happen.
While we won't say that Sativa is one of the elite, she is very close. Now it looks like Sativa is ready to turn this into a complete, fully competitive, erotic domination of a slightly surprised very feminine German girl who is in tough with no exits.
And no effective plan.
Time to engage.
The two gorgeous, shapely girls roll around with Sativa in control from behind, ready to choke Curie out once again.
Curie doesn't give up and manages to encase Sativa in a weak headlock.
If the Deutschland Princess has a plan, now is the time to go for it. Be confident. Secure the headlock.
Curie, in what could be her last stand, secures the headlock with two hands.
Sativa will not give up, and though trapped in a headlock, begins to mount the thick feminine girl in the corner.
Off the mats, Aisa encourages them to keep the hold, but come back into the center of the ring.
This is to Sativa's advantage.
She begins to take control of the fight once again. To Curie's credit, she has not given up and though Sativa is trying to trap her in a floor to neck triangle choke, Curie continues to fight her off.
Good for her.
The match now ends.
Sativa wins 3-0 and Curie gets tremendous credit for not giving up.
This is competitive women's submission wrestling at its best.
One of the many things that we enjoyed about this match is that when matches are fully competitive, in this case, a very feminine curvy girl like Curie, with sensuous thick thighs, who begins to lose her way in the match and begins to get dominated by not only a stronger fighter, in a cat like one piece bathing suit, and the match is for real, it becomes incredibly erotic.
From our view, eroticism is like a drug. When it is semi-competitive or we're told ahead of time, this is a domination match, it loses its power.
This match is a jewel.
Intriguing.
Even though we suspected the final outcome, based upon how Sativa defeated others, including Russia's formidable Amrita, it appears Curie was truly caught off guard.
Exceptional.
You can have a session with these incredibly erotic girls or a competitive styled one because they are both solid wrestlers. We would recommend it.
Curie is located in Berlin. Her email is Mme-Curie@gmx.de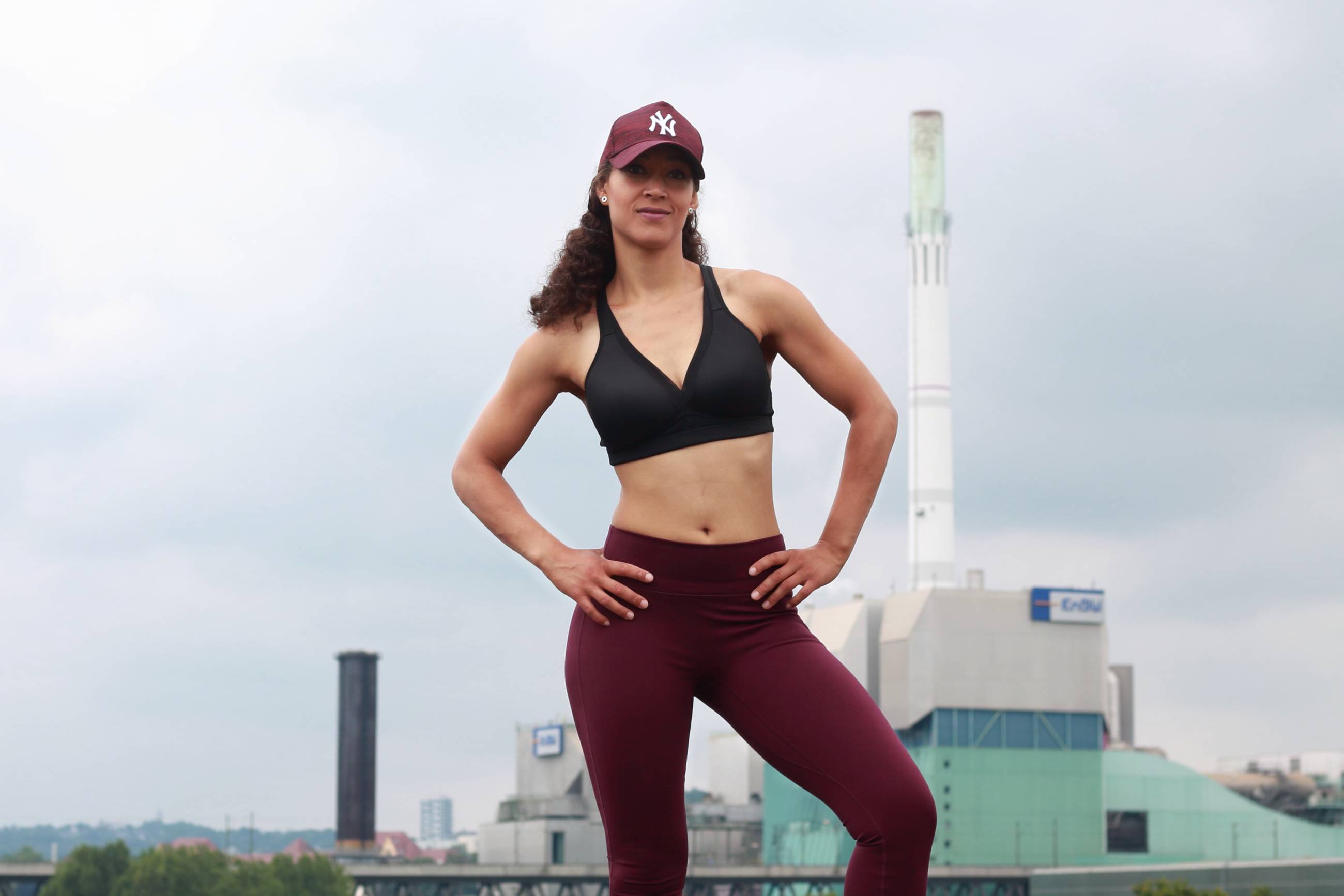 Sativa is located in London, part of Pippa's team at the Submission Room. Her email mist.sativa@gmail.com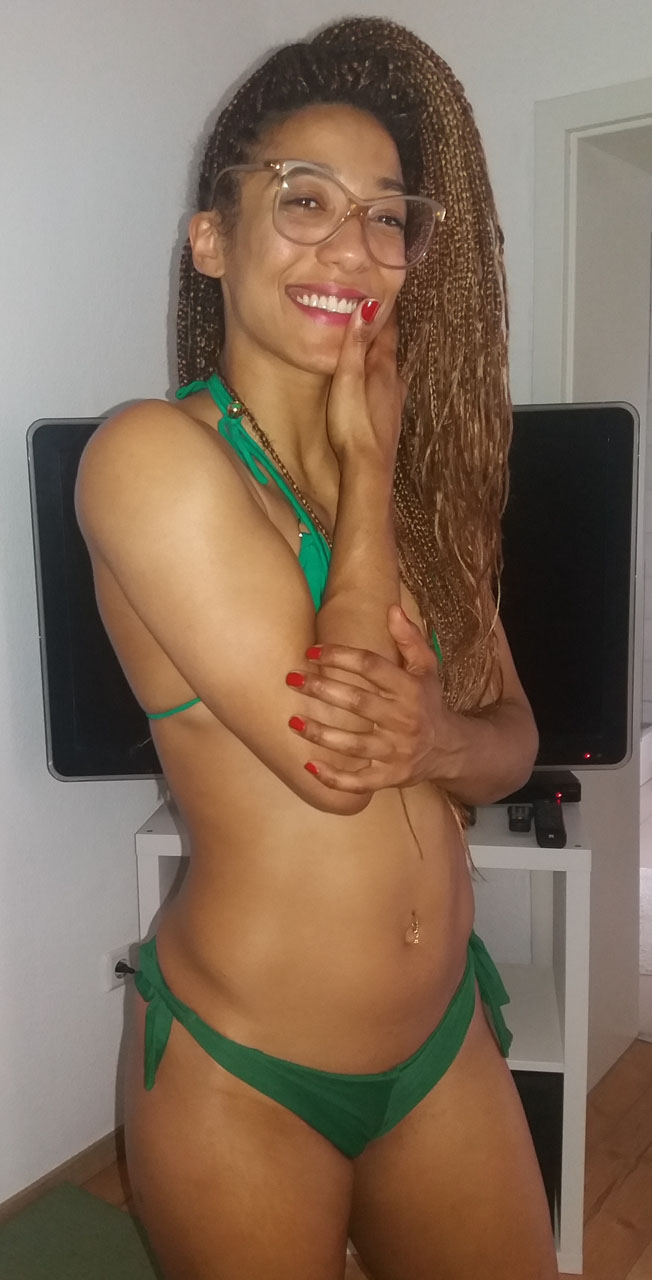 ~ ~ ~
OPENING PHOTO fciwomenswrestling.com femcompetititor.com grapplingstars.com, fciwomenswrestling.com mimagephotography-Shutterstock-photo-credit-Editorial-use-

https://www.fcielitecompetitor.com/
https://fciwomenswrestling.com/