DWW Competitive Grappling History, Rene V, The Petite Can Compete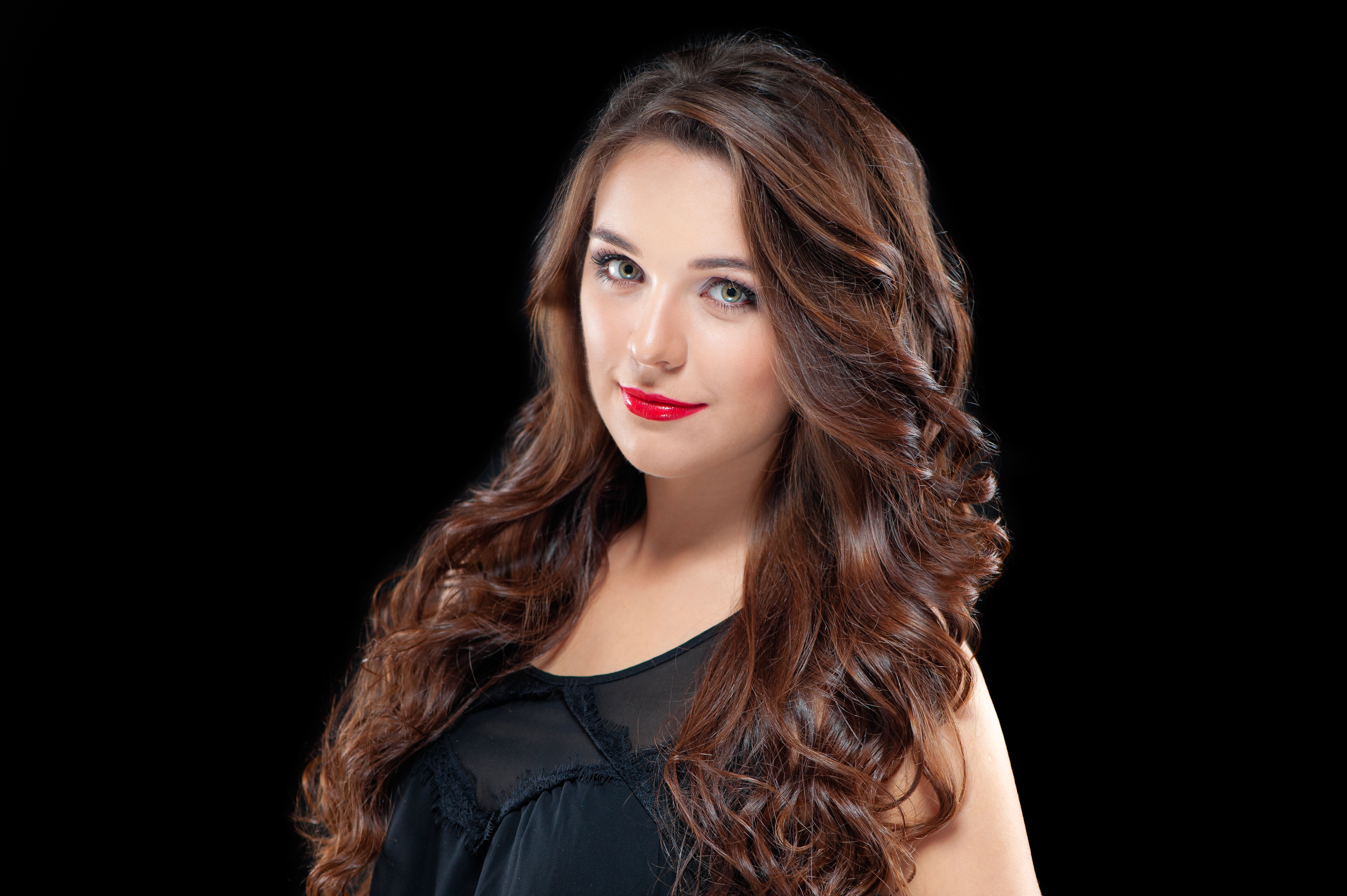 March 22, 2022,
When something feels so wonderful to the taste and touch, you write a song and sing about it.
Insightful and creative people have been doing that since the 1960s.
In the case of the Armour Hot Dog commercial, since 1967.
Here we go.
"Hot dogs, Armour hot dogs. What kind of kids eat Armour hot dogs? Fat kids, skinny kids, kids who climb on rocks, tough kids, sissy kids, even kids with chicken pox, love hot dogs, Armour hot dogs, the dog kids love to bite."
While it lasts: https://www.youtube.com/watch?v=3fQwJdXFQlU
So much fun.
So is fully competitive women's wrestling.
So much fun.
What kind of women love to wrestle?
Why don't we write a song about it?
"What kind of women love to wrestle? Curvy women, slender women, women who climb on rocks, tough women, jobber women, even women who love to shop, love wrestling, women's wrestling, the sport where women love to fight."
Well, when Rene of DWW lore signed up to wrestle, the lyrics would have added petite women because Rene was definitely that.
But she was a fierce competitor.
Here is what one FCI Women's Wrestler stated by in 2015, "The talented Fem Competitor Rene of DWW fame possesses a name that in Latin means To Rise Again. The equally talented naming site sheknows.com expands, "People with this name have a deep inner desire to use their abilities in leadership, and to have personal independence. They would rather focus on large, important issues, and delegate the details. They also have a need for harmony and balance in their lives, and respond positively to beautiful things."
She certainly responded positively to wrestling, as during her time period, she wrestled girls much larger than her with passion.
He adds, "The challenge for Rene in most of her DWW matches was that she wasn't just the smaller girl but the much smaller girl. Against Leslie she gave away a 30 pound difference, got in trouble early but didn't give up. Here is a review that speaks to that.
"Without ever needing to be very aggressive, Leslie controlled her opponent throughout this match. Her 30lbs weight advantage was very much in her favor, and Rene found it difficult to shift Leslie when she got on top. Rene conceded 2 submissions inside the first 2 minutes, rather too easily for my liking, but fought much harder for the next 15 minutes or so."
Very good Rene. You didn't give up."
A lesson to be learned, even when you are in a challenging situation, don't give up.
Rene was 5ft 3inches and powered in at 99 pounds. If there was a strong wind.
Yet, despite her petite size, she loved to wrestle.
Her match production included battles against Leslie, Lisa, Jenny, Miriam, Eva N. and Andy, the latter three times.
What was significant about her relationship with Andy?
Andy is her sister. Talk about an energetic and sporting way to take out your family aggression.
Time for a few reviews.
VS LISA
This is a fantastic catfight between two real rivals.
Lisa won their first wrestling match some months ago but Rene trained very hard to have a chance in their rematch. Once Lisa realizes that Rene is not as easy to handle as she remembered, she starts to pull Rene's hair.
However, Rene does not protest but pulls back.
Lisa is outraged.
She loses her temper during this match quite often not wanting to accept to lose against a smaller and younger girl at all.
The longer this catfight goes the more intense it becomes and the more visible their real grudge becomes. These two are no friends – not at all!
They're female rivals and not willing to tell the other one that she's got to be the weaker women deliberately. This is a very emotional fight with some tough and sometimes even extreme hair pulling."
Sounds very intense but then again, that is Rene in a nutshell. The review was written in 2008.
In this second joust, Lisa didn't know what hit her, as Rene wins 7 to 2. Rene was super aggressive from the start, which drove Lisa to start pulling hair. Rene gave it back just as hard, though.
One more.
Rene Vs Eva N.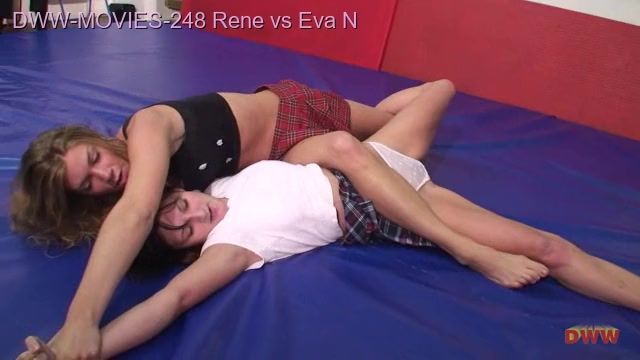 This wrestling match features two of the youngest and quickest women wrestling for DWW in that era.  Eva N. is only 20 years old and has established herself as a very good competitive wrestler. Her opponent, Rene, is only 18 years old and exhibits a true love for wrestling.
Her sister Andy is not immune. One of Rene's best matches is against her sibling.
We will now turn our attention to a DWW reviewer:
"The pre-match interview is very interesting.
Showing her usual confidence Eva says that Rene looks very weak and will be no match for her. Rene says that she is afraid of no woman and will do her best to win this match. Rene and Eva appear to be evenly matched in quickness and desire. However, Eva has an advantage in height, weight, and experience.
This match is Submissions only, and both women seem to enjoy the thought of making her opponent submit. After the interview the girls stare at each other and begin to circle the mat looking for a takedown.
The wrestling is very intense.
Both girls fall to the mat very hard during takedowns. Headlock takedowns are very common in this match. Both girls take advantage of their quickness and apply scissors holds in a split second. Nothing is held back and the pressure is applied until a submission is obtained.
What makes this match stand out is when Eva begins to taunt Rene after she has won a fall.
She calls her a weakling, and we wonder why she wants to insult Rene.
We soon learn that Eva was injured in a match against Rene's sister (Andy). Until Eva can get a rematch with Andy, she wants to get her revenge in the next best way (Andy's sister). To add to the insults, one girl pulls her opponent's hair to make her break the scissors hold. Once this happens, both girls will pull hair. This does not become a catfight. The hair pulling is only done to hold an opponent in place while trying to obtain a submission.
The taunting and trash talking in the Rene-Eva N match is very genuine and very believable. None of it looks forced or manufactured. If you are looking for a match that features two athletes who put their pride and skill on the line, this match is for you.
Although no score is posted on the screen, Eva N. wins 7-1. Although the score appears that the match was lopsided, every fall was wrestled with great intensity."
Bravo.
As we stated earlier, petite though she may be, she clearly loved to wrestle.
What kind of women love to wrestle?
Fortunately many personality profiles and physical body types do.
Rene is a reminder that petite women who love to wrestle and make their mark will always have a place in fully competitive women's wrestling as well.
People will sing her praises.
Rene is third from the left.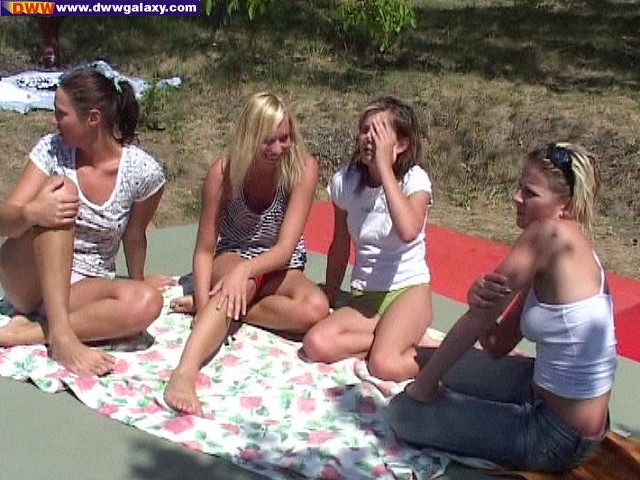 ~ ~ ~
OPENING PHOTO fciwomenswrestling.com femcompetititor.com grapplingstars.com,By-kudla-Shutterstock-photo-credit-Editorial-use

Dww.at has a massive DWW catalog and you can still purchase Rene's matches. Caution: It is an adult site.
https://www.kerrydougherty.com/allposts/2018/6/11/they-used-to-show-what-on-tv
https://www.fcielitecompetitor.com/