Session Girls Celebrate, City Living Best With A Home Gym Like Tonal Fitness
March 24, 2022,
Magical upscale city living is most enjoyed if you know how to make the best use of the various technologies available at your disposal.
From Uber driven outings, local food delivery service, shopping online and delicious neighborhood restaurants, everything is so convenient.
In our global female submission wrestling industry, Session Girls are often on a plane and on the go. While going to the gym is ideal, it is not always convenient.
What if you could have a home fitness gym available to you with all of the latest technology?
Would you be interested?
There are some incredible high tech gyms out there, endorsed by some of the biggest names in sports in fitness.
We recently wrote about the legendary Dallas Cowboys quarterback Dak Prescott investing in and backing OxeFit.
Well, there is another major player on the market.
If OxeFit attracted Dak, Tonal fitness has attracted Serena Williams and they are ready to serve, you.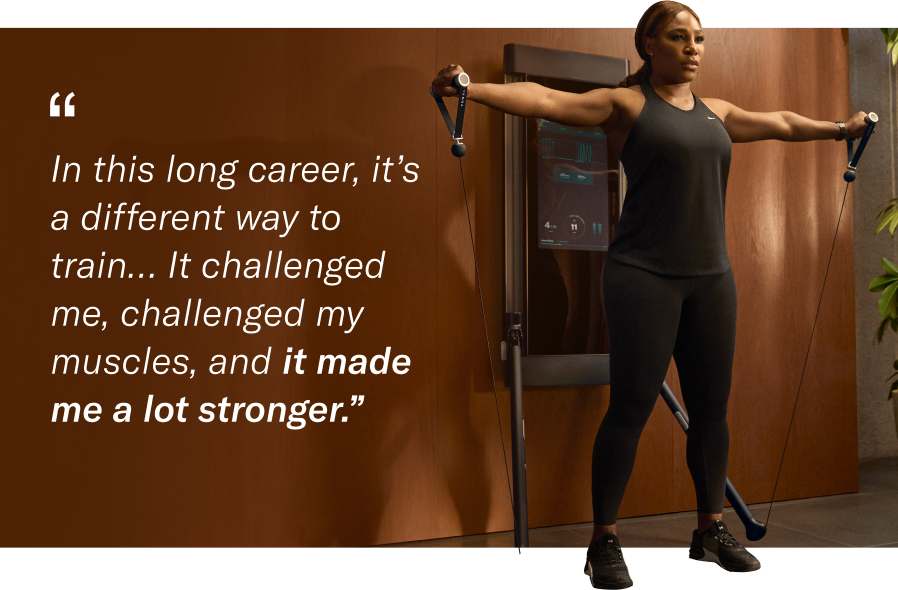 Here is their story.
"After struggling with his weight since childhood, Tonal founder Aly Orady finally discovered a solution that worked. Kind of. By strength training consistently for many months, he was able to lose 70 pounds. The problem was this schedule wasn't sustainable. Just getting to the gym ate up a sizable chunk of his day. And once there, he constantly found himself waiting around for machines and equipment.
Aly refused to believe he had to sacrifice his life to keep his body. So when he couldn't find a better solution, he invented one. By using electromagnetics to create electronic resistance he found (and patented) a way to replace all the equipment he used in the weight room with a single digital weight machine.
And Aly didn't stop there. Digital weight unlocked endless possibilities. A machine that knew what you were doing, could respond if programmed. It could actually coach the people using it! This was where the idea for Tonal really took off. Aly envisioned a connected system that assessed what you needed to do, told you how to do it, and let you do it from home, in record time. And then he assembled a team to create it."
Very inspiring.
Time to get down to the nuts and bolts of their philosophy.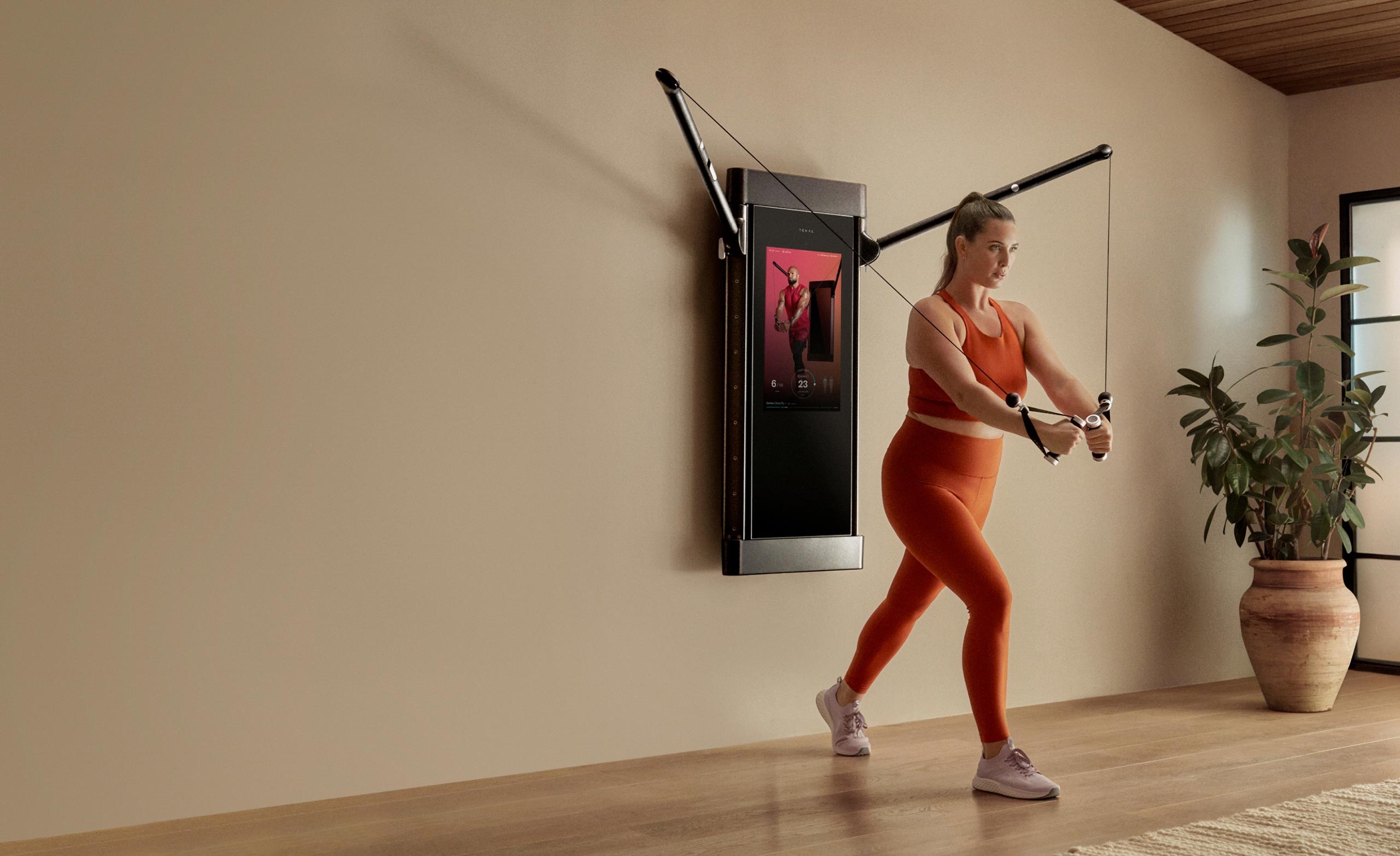 At their energetic home tonal.com, they announce, "Forget plates, barbells, and bands. Tonal uses revolutionary dynamic weight that adjusts to your every move, delivering personalized workouts to help you be your strongest self."
Nice concept. Sounds great. Sounds simple.
City living at its best.
They add, "Your Tonal experience begins with a quick evaluation, so it knows precisely how strong you are. From there, Tonal tailors every workout so you can lift more effectively. Get detailed performance analytics that track your strength by body part to help you reach your goals faster. Expert coaches guide you through a library of workouts, offering full-body adaptive strength training that keeps you motivated."
Sounds exciting.
It takes a village to raise a child and it takes a community to raise awareness of a new technological brainchild.
In addition to Serena Williams, drumroll please, the Tonal community also consists of LeBron James, Tony Gonzalez, Brandon Marshall, Michelle Wie West, Klay Thompson, Sue Bird, Maria Sharapova and Steph Curry.
Amazing neighborhood.
Would love for them to get inside of our heads and get some fitness tips.
Wouldn't you?
Here is an online video that will walk you through their program.
https://www.youtube.com/watch?v=j1RdHmefjmI
Now, for what others are saying.
At cnbc.com, in March of 2021, they share, "The at-home fitness start-up Tonal said Wednesday it has raised an additional $250 million in funding, valuing the business at $1.6 billion. That brings Tonal's total funding to $450 million."
Fantastic. So they are well funded. That is important.
City girls? There can be more to your home fitness gym story to make your city life more efficient, effective and fun.
Make sure that you have all of the basics covered.
We have a visiting female writer with some suggestions.
Top 5 Home Fitness Gym Tips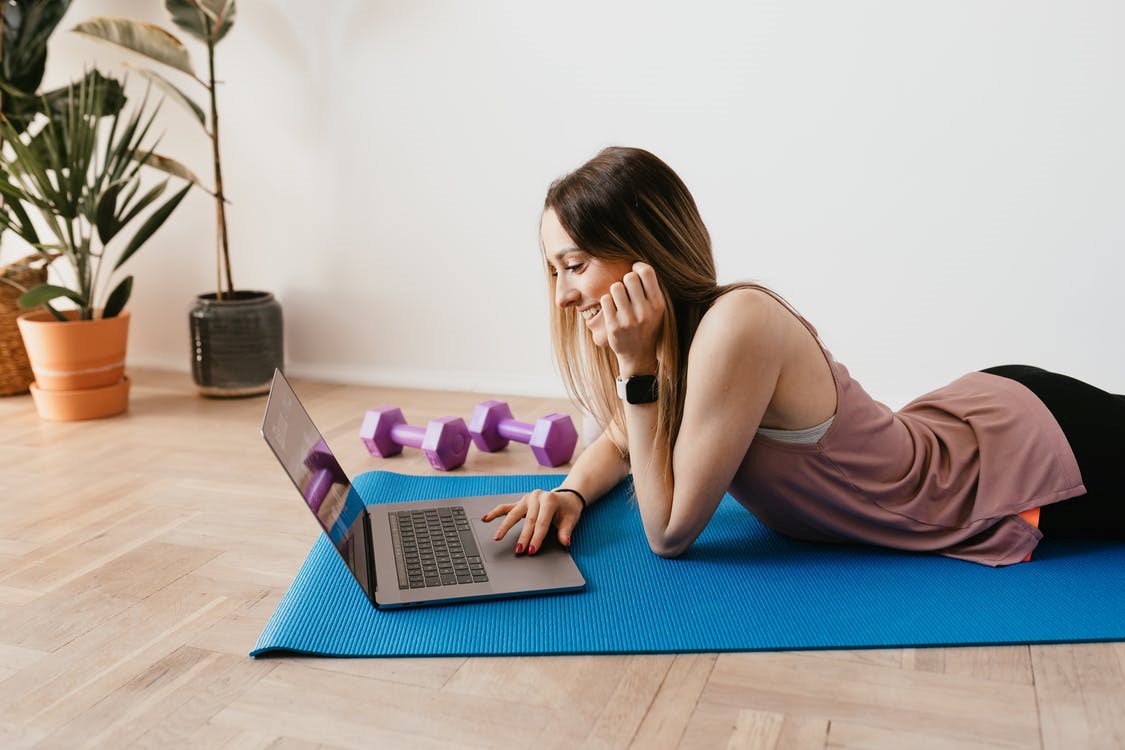 Setting up your own home fitness gym is awesome, but can be difficult if you do not plan properly. Take the time to review these five common mistakes people overlook or do not consider when setting up a home gym. Learning from other people's mistakes is one of the best ways to learn what not to do. Let's take a look at the top 5 home fitness gym tips.
Measure, Measure, Measure. We always hear the mantra when buying a home or starting a business: location, location, location. In setting up a fitness gym the mantra should be: measure, measure, measure.
You need to map out the area you plan to build your home fitness gym. If you are looking at building the gym in your basement make sure you consider the height of the ceiling. The last thing you want to do is buy a piece of fitness equipment only to discover it is useless because your ceiling is too low.
Remember Regular Dumbbells. When people set up their home gym they always get too focused on the big expensive multi gym machines. You know these gym machines; the one's where you can work your legs, arms and back all in one. However, good old dumbbells are still an important part in your home fitness gym. They work the stabilizer muscles, which your gym machines do not.
Another item to consider is to buy resistance bands, which help with stretching and yoga.
Treadmill or No Treadmill? Before heading to the gym equipment store you need to consider what type of home gym you want. Do you want to lose weight or build and tone your muscles? Treadmills help with cardio and losing weight. The multi-gym machines work on building and toning muscles.
Treadmills and elliptical trainers take up a lot of space. Depending on your climate and your home fitness needs you want to see if having a treadmill is necessary. If you can run outside regularly then you may not need a treadmill.
Don't Hurt Yourself. Setting up your own home fitness gym is exciting, but it comes with some risk. When you are at a gym you can ask for advice from personal trainers or the staff about how to use the equipment. With a home gym you do not have this luxury of a personal trainer and you can potentially hurt yourself.
Another disadvantage is you are in charge to set up your own exercise program. Before purchasing any equipment you should find out if someone is available to teach you at home. Of course most home fitness equipment comes with "how to" DVDs to help train you how use the equipment properly.
Don't forget the iPod or mp3 player. Now with your very own home gym you can dictate the music to be played. You have several options when it comes to playing music. First, you can hook your iPod up to some speakers to play in your home gym. The second option is to use headphones as you probably did at the gym in the past.
The main point is to pick music that motivates you to keep going. Working out at home can become boring because you may miss the camaraderie of fellow workout buddies from the gym. Do not get discouraged. You get to create your own workout environment, so have fun and get creative when setting up your gym.
With these 5 home fitness tips you should be ready to start your very own home fitness gym successfully. Good Luck!
Get more home fitness information and weight loss [http://thefitnessoasis.com] and get your free report "How to Lose 10 Pounds in 10 Days" at [http://thefitnessoasis.com]
Article Source: https://EzineArticles.com/expert/Tina_Danfield/1071730
Article Source: http://EzineArticles.com/6360350
~ ~ ~
OPENING PHOTO fciwomenswrestling.com femcompetititor.com grapplingstars.com, Los-Muertos-Crew-pexels.com-photo-credit.

https://www.cnbc.com/2021/03/31/amazon-backed-tonal-raises-more-cash-at-1point6-billion-valuation.html
https://www.cnbc.com/2021/03/31/amazon-backed-tonal-raises-more-cash-at-1point6-billion-valuation.html
https://www.fcielitecompetitor.com/
https://fciwomenswrestling.com/