Indoor Amateur Women's Wrestling, Always Unique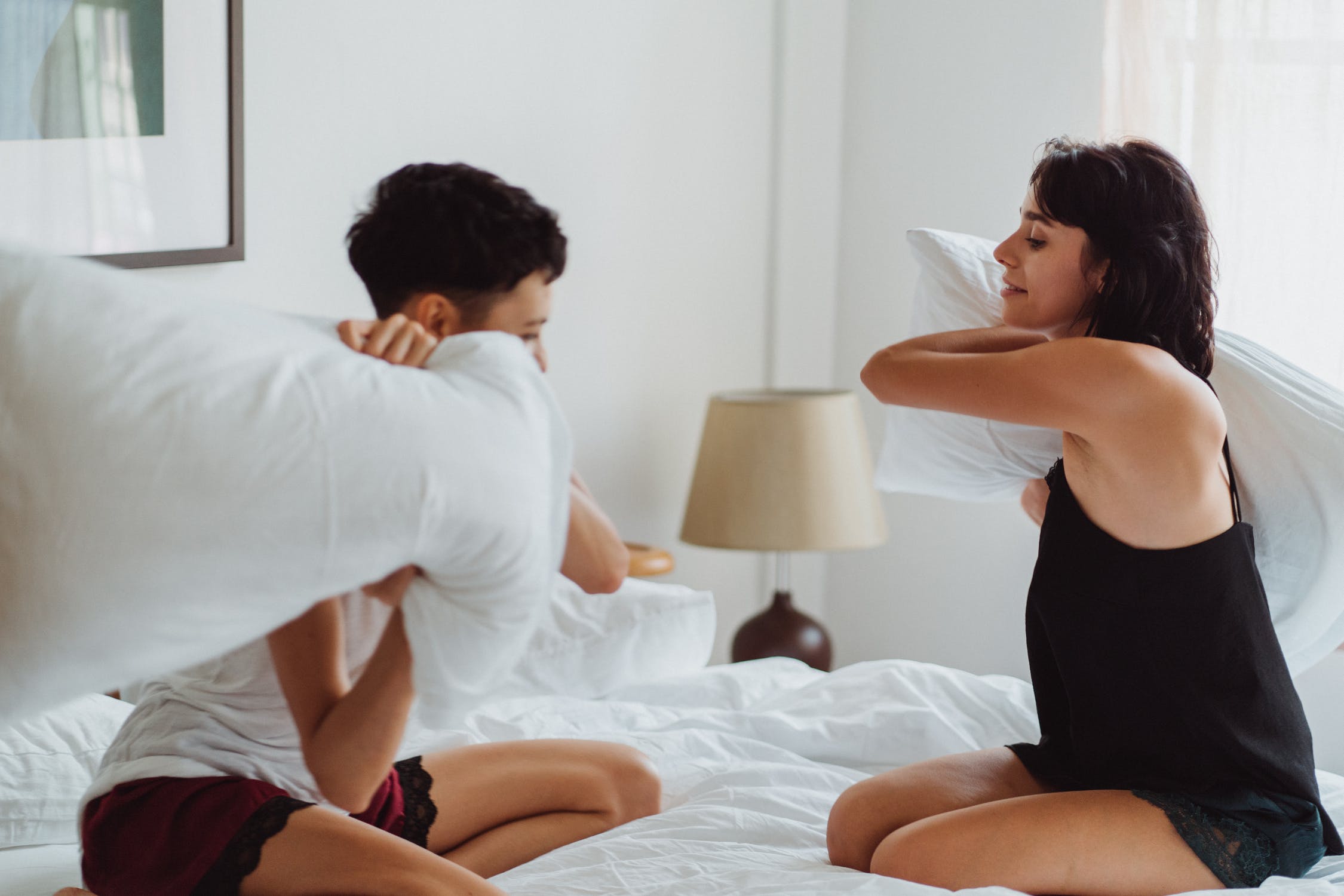 May 29, 2021,
Surfing the videos for amateur indoor wrestling on YouTube is not based upon a new premise.
For those of who like to watch women wrestle, and we are legion, we have loved indoor female wrestling our whole lives.
The genre that we are fishing for here is indoor wrestling, amateur style that is typically not shot by a producer. If it is, we like to focus on some of the studios that made us feel like we were sitting mat side in a closed environment with a mom next door feel.
Thus with that description we are not speaking about cat fighting but true competitive amateur women going at it.
Your adult girlfriend, sister, mother, cousin or friend.
You get the point.
Here are some that are online and again, get there while it lasts because sometimes they don't. Everyday women competing indoors is super sexy.
This one perhaps takes place in Pittsburgh since a family member observing is wearing a Steeler's jersey. Two roommates appear to have a friendly semi-competitive match where the sexiest part is about at the 4 minute mark.
https://www.youtube.com/watch?v=dchenfFMA9M  roommate wrestling
Here we have two beautiful everyday moms are wrestling. Very sexy.
https://www.youtube.com/watch?v=PsJfjKKYh90  Mothers Day Arm Wrestle
Some amateur Southern Belles wrestling indoors at a gym is a great concept and the amateur feel of this one adds the true sex appeal.
https://www.youtube.com/watch?v=X9IJ2rO7GRg  Wrestling Moms in WV 2017 True Southern Accent   
Our very first submission wrestling video that we purchased was of two beauties wrestling in their room. It is a DWW classic as one spoiled young woman gets dominated by her sister.
As far as the producers of indoor wrestling, that's another story.
Even if the match took place in a studio, it gave you the feeling of being mat side in a different room at home.
When the VHS tapes were the rage, many a producer loved to shoot everyday women wrestling indoors and we loved to buy them.
Ron at Cal Supreme knew that and we communicated many times. Anyone who purchased from Ron in the snail mail days knows that he was a great guy with a tremendous sense of humor.
One of the reasons you virtually never saw scripted wrestling on Ron's site was because he didn't care for it. In our correspondence he told us so.
Still he loved a great indoor match as well as the next guy.
The team in South Florida named Flamingo shot well produced matches indoors and they had a real amateur feel to them especially if they wore blue jeans.
Here is their match description of Julie Squeeze and Jennie Vaughn going at in blue jeans. Very girl next door and sexy.
"Get ready for some GREAT female wrestling! Julie weighed in for this exciting contest at 140 lbs. and stands 5′ 7″, so with Jennie weighing in at 137 lbs. and standing 5′ 6″, these awesome lady wrestlers were pretty evenly matched. Both ladies are just unbelievably sexy, hot, and gorgeous and their toned athletic bodies look absolutely incredible in their tight blue jeans and tight little t-shirts, which are worn throughout the entire match. In addition to being total babes, these ladies are very competitive, tough, strong, and just completely determined to win so there was just no telling who would come out on top. As this seemingly friendly competition got underway, both female warriors were a bit cautious getting to the mats, but Julie seized the upper position with a chest-sit pin, then went for the submission with a brutal head scissor. Jennie struggles to free herself, but can't, and Julie gains the first submission. Jenny clearly did NOT like losing the first fall.
Now the competition really heats up! Jennie is relentless in her attacks on Julie, but Julie is very tough, and fights back even harder! Both these ladies endure some mind boggling holds, but yet they completely refuse to give. Seeing the look on Jennie's face as she struggles to free herself from Julie's devastating body scissor, you know that it doesn't get any more competitive than this. It's just amazing to see this kind of brute force and persistence from two ladies who are so very incredibly good looking! Julie and Jennie's thick powerful thighs and big full butts really fill out their skin tight jeans. Despite Jennie's determination and very best efforts, Julie's experience and tenacity pay off, and she decidedly wins this awesome, incredibly competitive match. This is definitely one match you do not want to miss!"
We agree and that's why we purchased so many matches at Flamingo in the snail mail days.
Suzanne vs the volleyball Girl is a classic. We loved that an amateur with very little experience could go toe to toe with Suzanne of Canada and keep this one very competitive.
One of our favorites at Flamingo was Suzanne and she is involved in another match with a strong indoor feel against the Scottish Superstar in Jill.
The last on the list at Flamingo, for now, is Suzanne vs Renae Dubois. Here is the match description:
"Both of these aggressive wrestlers are hot in their tank tops and jean shorts. Renae and Suzanne immediately get right into the action. Renae quickly gets Suzanne in a humiliating chest sit pin, then pulls her into an excruciatingly painful head scissor. Suzanne is tough and doesn't want to submit as Renae crushes her head."
What we loved about this match is that coming in to it, Suzanne was the clear favorite and at times, like this one here, in the beginning of her matches Suzanne can display a somewhat indifference or mild arrogance towards her opponent.
Renae seemed oblivious and immediately tore into her. After battling, the first submission over Suzanne was a stunner. Then the dominoes started to fall as she completely dominated Suzanne who became more submissive and feminine until she completely yielded to Renae.
Literally melted in that hot, humid weather into Renae's arms. Very erotic.
It is a sexy classic.
We walk back further in time for another indoor classic that takes place in the bedroom and is fully competitive if you can call it that since we know that Luzia is going to completely dominate the larger, very feminine and shapely Michaela.
This turned out to be one of the more erotic matches at DWW.
Try that she may, hard as she could, Michaela was completely helpless against Luzia the Great.
Another one of our favorites from the past was when Mika Toughy met Stephanie Fox at the classic Wrestling Tweety club.
In the larger picture this match fit in well with the theme of amateur women who once wrestled and we would never see them anymore. Femcompetitor Magazine wrote about it.
https://femcompetitor.com/fem-submission-wrestlers-who-excited-but-retired-too-soon/
The match took place in an indoor quiet studio and had to be one of the more erotic matches where a strong new girl with sexy thick legs dominates a taller, statuesque feminine blonde.
It was hard for Stephanie to keep up with Mika and impossible for us to take our eyes off of both girls.
It was an absolute classic.
When the VHS tapes were the rage, many a producer loved to shoot everyday girls wrestling indoors and we loved to buy them.
The beauty of competitive female submission wrestling is that it comes in so many styles and forms.
The genre of the amateur girl wrestling indoors arguably has an excitement, sexiness and style all of its own.
No matter what changes in our great competitive female submission wrestling industry, that will not.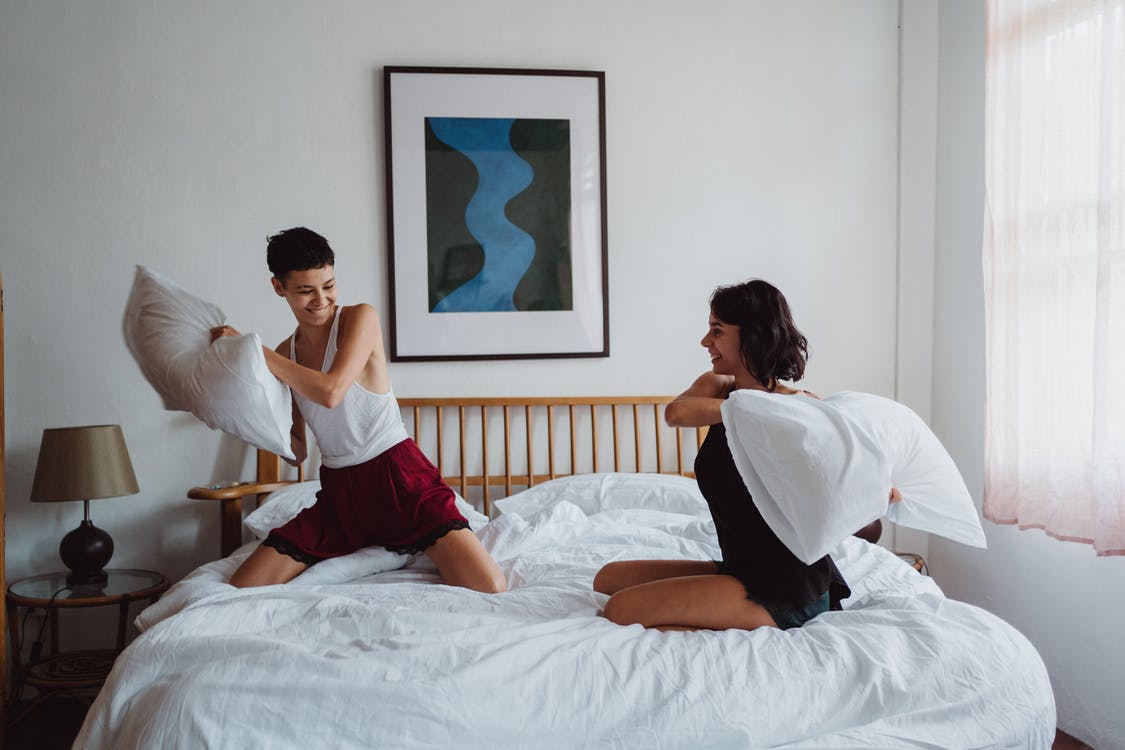 ~ ~ ~
OPENING PHOTO femcompetitor.com, grapplingstars.com fciwomenswrestling.com Ketut-Subiyanto-pexels.com-photo-credit.

https://fciwomenswrestling.com/
https://www.clips4sale.com/studio/27824/wrestling-all-real-by-flamingo/Cat0-AllCategories/Page1/SortBy-bestmatch/Limit10/search/jeans
https://femcompetitor.com/fem-submission-wrestlers-who-excited-but-retired-too-soon/