Film, Psycho Chicks, Please Date Us Anyway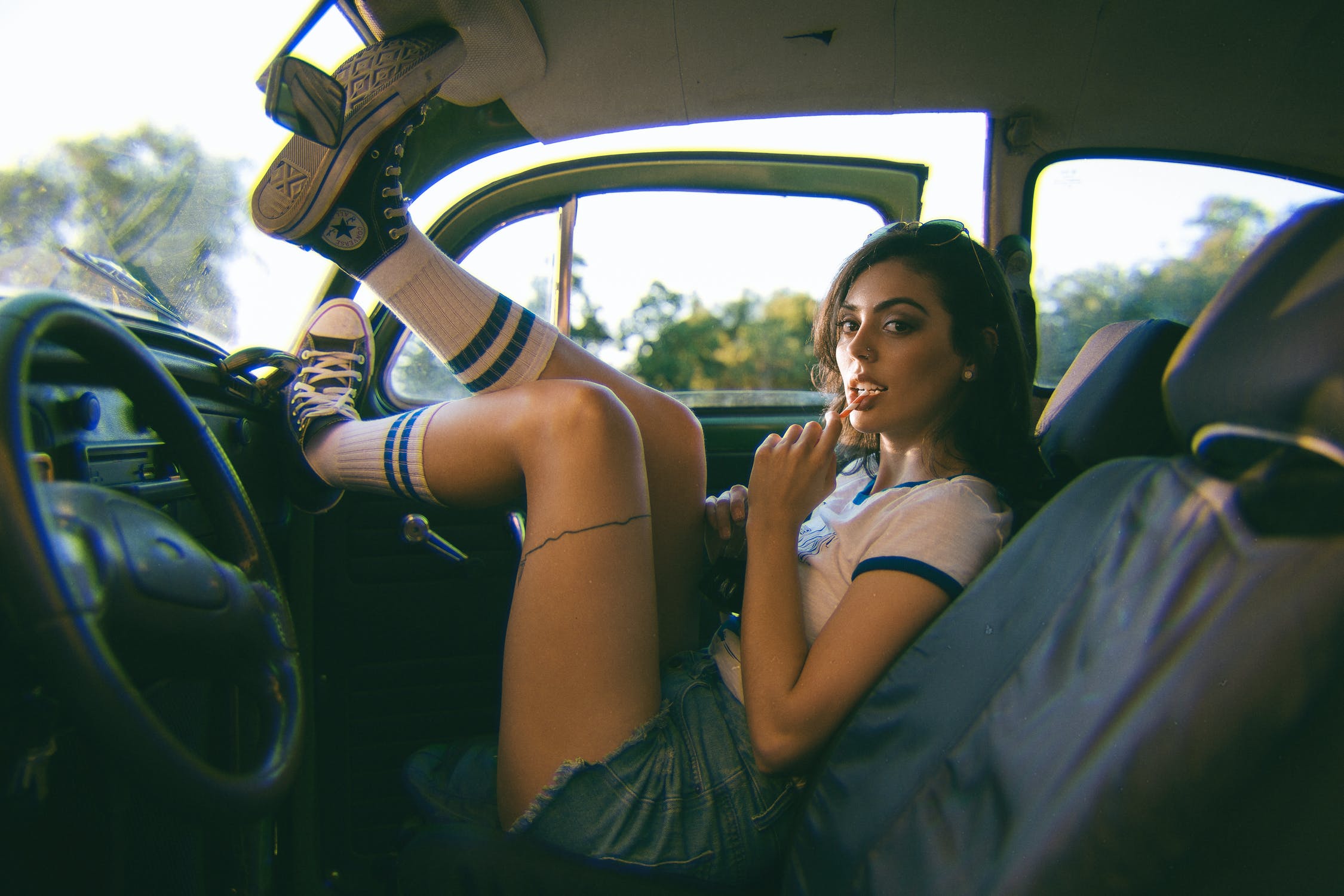 May 14, 2021,
A screen shot is before you for the first time.
Looks intriguing.
It is from a film where one girl is the beautiful roommate and the object of obsession and the other is the gorgeous stalker and Psycho Chick.
They both are expressionless as they look into one another's eyes.
How can you tell who the heroine is as opposed to the villain? Typically isn't the prettier one the heroine?
Not always.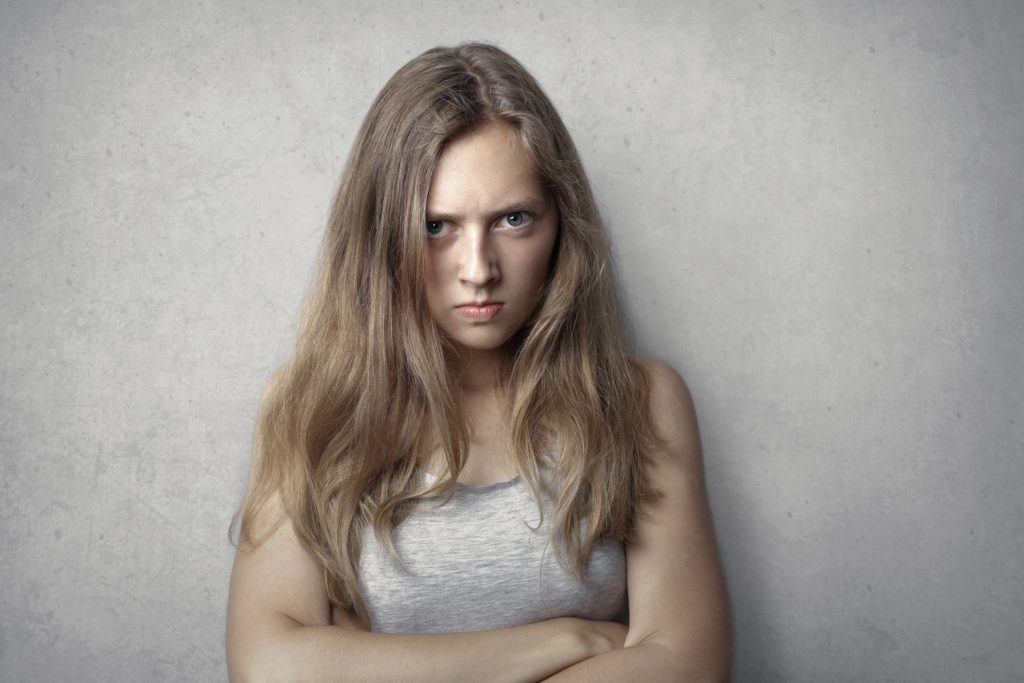 We've seen so many movies over the years where a Psycho Chick turns on her cheerleader gal pal, her BFF, her roommate, her lover, her married lover or anyone else that she is obsessed with.
At first she plays helpful and nice then she goes completely colossal crazy.
Still, sometimes she is so absolutely gorgeous and in the back of your mind, you wish that she would stalk you and to some degree hope that you can tame her. She would make a great girlfriend if only she would act, well, sane.
Except in bed.
There were some sensuous babes that fit that category to a tee. They were not the heroine but they sure looked as beautiful as any heroine could.
Breaking the Girls is a 2012 American crime thriller film directed by Jamie Babbit and starring Agnes Bruckner and Madeline Zima.
Now for a closer look.
Two college women, Sara and Alex, make a twisted agreement after stress in their personal lives.
What brilliant brainstorm do they come up with?
They will kill each other's archenemies and never be suspected for the right murder, getting away with two crimes.
As they grow closer, the tension between them turns sexual, and then to something deeper. However, when only one of the women goes through with it and begins to set the other up to be framed for murder, she realizes if she's going to stay out of jail, she's going to have to come up with a plot just as twisted, of her own.
Very intriguing.
What made it most intriguing was the exotic Euro Princess Madeline Zima.
Anyone who can hold their own with the sensuous girl next door blonde in Agnes Bruckner and, maybe even steal the spotlight from her, has to be one gorgeous Psycho Chick indeed.
As usual our Psycho Chick plays really nice in the beginning. Helpful even. Standing up to a bully and all for our heroine.
As usual too, things go downhill when the crazy girl wants something from the good girl, that our nice princess could never do and then the relationship begins to sour and the psycho part of Psycho Chick's personality starts to rage.
We would love to tame Madeline's character and have her for a girlfriend. She looks so good in a tighterthanthis black dress.
Incredibly good.
She is absolutely the Psycho Chick that we would love to have stalk us, date us, and then we tame her.
Keep dreaming.
Psycho Chicks can't be tamed.
Just ask Alicia Silverstone who plays one to perfection in The Crush.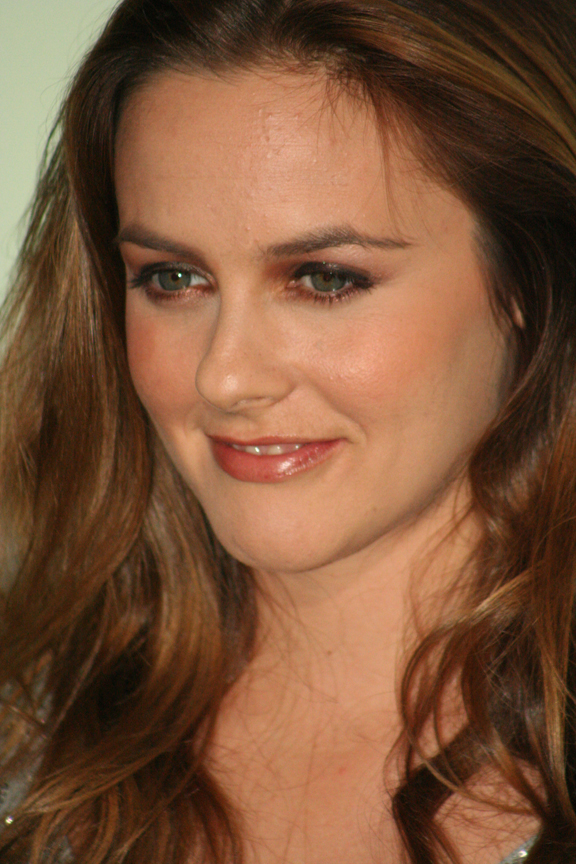 The Crush is a 1993 American erotic thriller film written and directed by Alan Shapiro, which stars Cary Elwes as Nick Eliot and Alicia Silverstone as Darian Forrester, in her feature film debut.
The storyline goes, writer Nick Eliot (Cary Elwes) secures a job at Pique magazine and lodging in a guest house belonging to Cliff and Liv Forrester (Kurtwood Smith and Gwynyth Walsh). The handsome Nick soon makes the acquaintance of the Forrester's 15-year-old daughter Adrienne (Alicia Silverstone), a precocious girl who develops an intense attraction to him.
As usual things start out wonderful where the gorgeous Psycho Chick is extremely helpful and flirtatious and our hero kind of likes her. Well, actually he really likes her and even voluntarily kisses her until he reminds himself that she is only fifteen.
It is when she wants something that she can't get, which is him, that the smiles and helpful behavior goes away and she goes full tilt psycho on him.
Darian? You look so sexy when you get angry.
Could you please fixate on us?
Kind of like a roommate would do. A Psycho Chick roommate of course.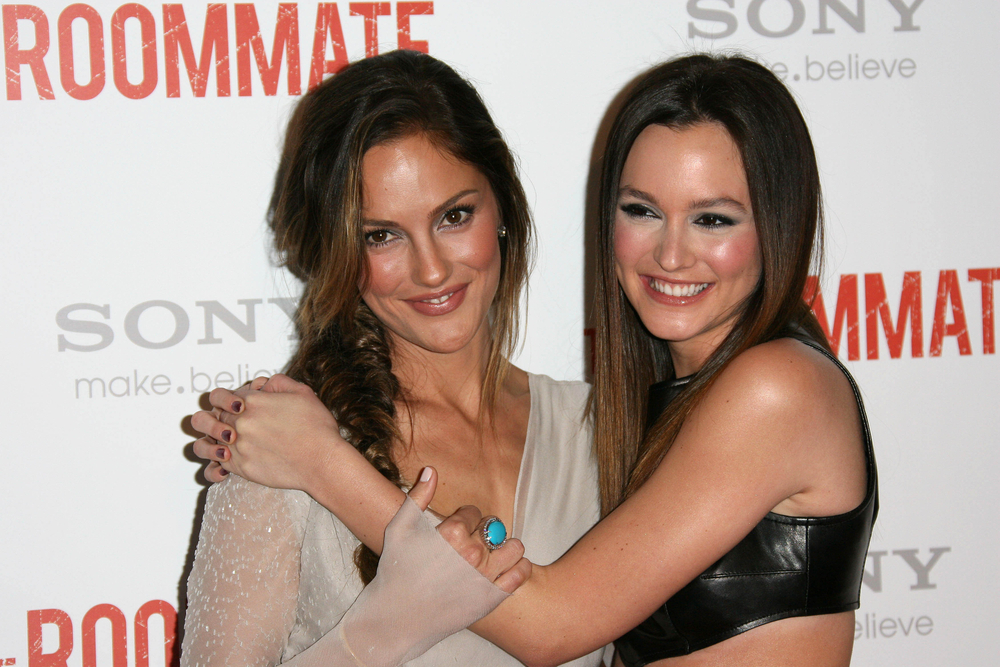 The film stars Leighton Meester, Minka Kelly, Cam Gigandet, Danneel Harris, Matt Lanter, and Aly Michalka. It was theatrically released on February 4, 2011. The film is inspired by the 1992 film Single White Female (SWF). Aren't most Psycho Chick films inspired by that SWF classic?
Please answer our ad. You are so gorgeous we will put up with virtually all of your eccentric behavior if just once we get to play wrestle with you.
Oops, did we just say that?
The storyline here is Sara Matthews (Minka Kelly) is starting her freshman year of college.
She meets Stephen (Cam Gigandet) – her love interest – and Rebecca (Leighton Meester), her college roommate who coincidentally looks almost exactly like her. The girls begin to bond and Rebecca learns that Sara had an older sister, Emily, who died when Sara was nine, and an ex-boyfriend, Jason (Matt Lanter), who keeps calling her in attempts to reconcile.
The Psycho Chick symptoms begin early, though Sara can't read them.
Of course not.
Rebecca is helpful and wise, early on, they become fast friends and before you know it, Rebecca starts to obsess with Sara.
Sara just can't get rid of her and of course she starts destroying the lives of anyone who appears to be a threat as a love interest to Sara.
We'll make a deal.
We won't be Sara's love interest (for now). Instead we will be the stunning Rebecca's love interest, if only she would allow it, but she is so infatuated with Sara.
Rebecca? Whenever you get over your psycho ways, please text us.
We'll be waiting with open arms.
Speaking of open arms, our last Psycho Chick was highly armed. With a gun.
Most policewomen have one.
That's right, it's Unlawful Entry and Carrie all mixed into one lipstick case.
Right off the police blotter, here is the storyline for Hometown Killer.
The ultimate CCC (Crazy Cop Chick ) movie.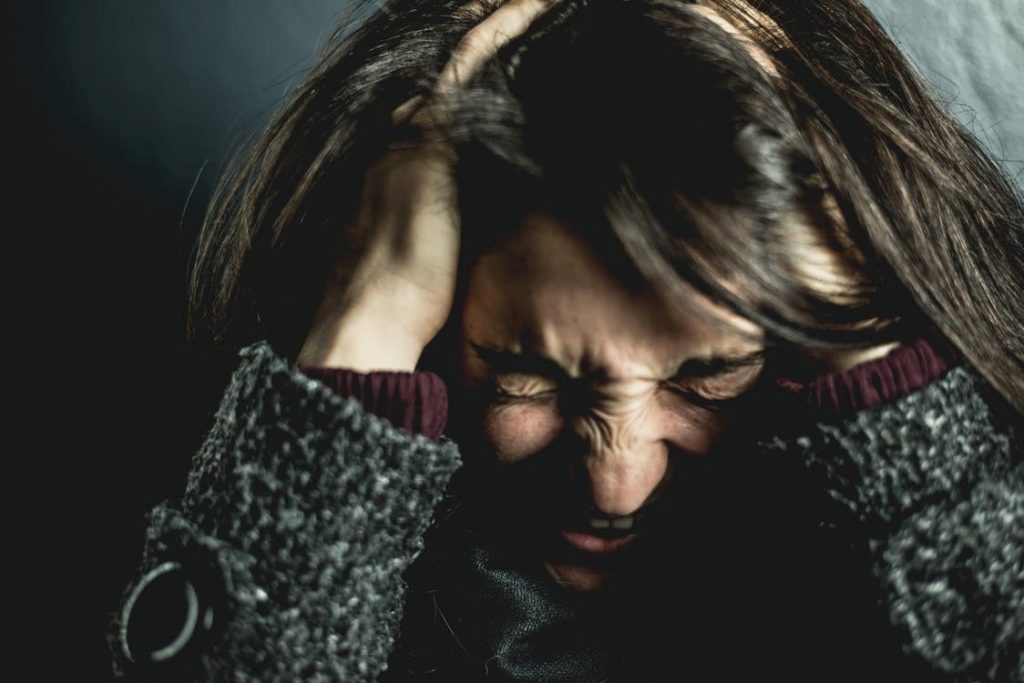 A woman finds her life in danger when she reconnects with an old high school friend who is now a police officer. The cop, still damaged from the bullying she experienced in high school, is bent on revenge. Kaitlyn Black and Ashley Gallegos star.
This Psycho Cop chick really grew on us.
We went through mixed emotions with her at first until we saw her remember her high school years where she was severely bullied and embarrassed in front of the whole school.
We wanted to be there for her.
Especially in her bedroom.
We wanted so badly to hold her in our arms, caress her, reassure her that the past was over and life is about now and she has become this incredible Cop Chick in the present and then gently look into her eyes, kiss her and undress…wait SHUT YO MOUTH!
We meant that in only the nicest sort of way.
Our feelings for this Psycho Cop Chick just kept growing and growing.
We could forgive her many imperfections and transgressions, like trying to murder one person after another because deep down, we know there is a princess waiting to emerge from her psycho exterior.
When she does, we will be waiting for her.
Arms open wide.
Gorgeous Psycho Stalker Chicks have that effect upon us.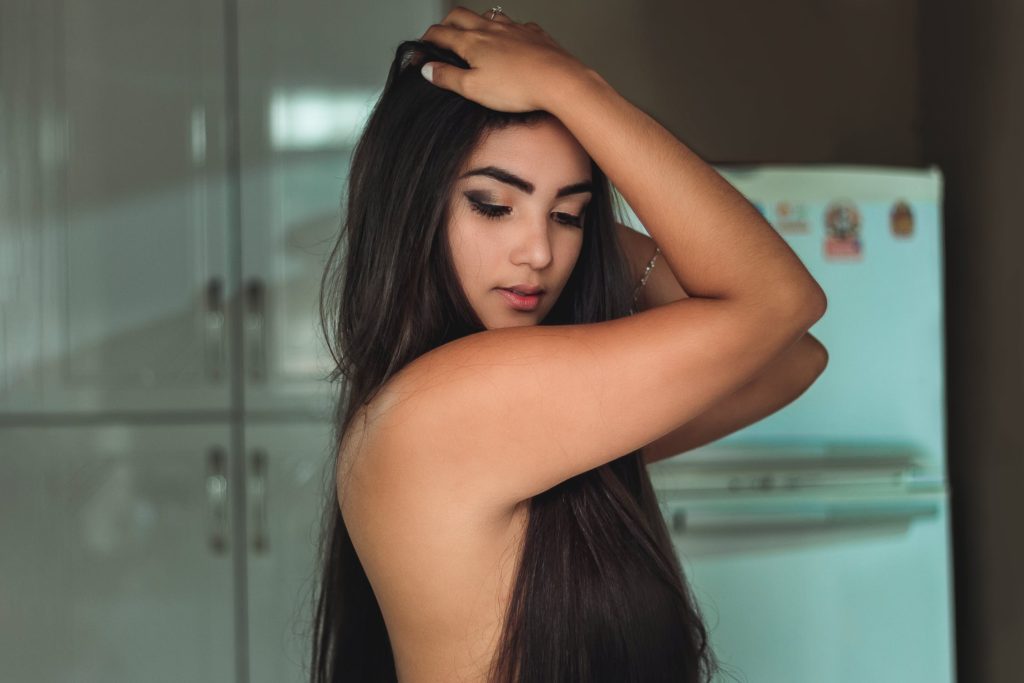 ~ ~ ~
OPENING PHOTO femcompetitor.com, grapplingstars.com fciwomenswrestling.com Gabriel-Pompeo-pexels.com-photo
https://en.wikipedia.org/wiki/Breaking_the_Girls
https://en.wikipedia.org/wiki/The_Crush_(1993_film)
https://en.wikipedia.org/wiki/The_Roommate
https://www.mylifetime.com/movies/hometown-killer
https://fciwomenswrestling.com/
https://www.fcielitecompetitor.com/