DWW Czech Classic, Luzia Vs Clara, Enhanced By Tough Competition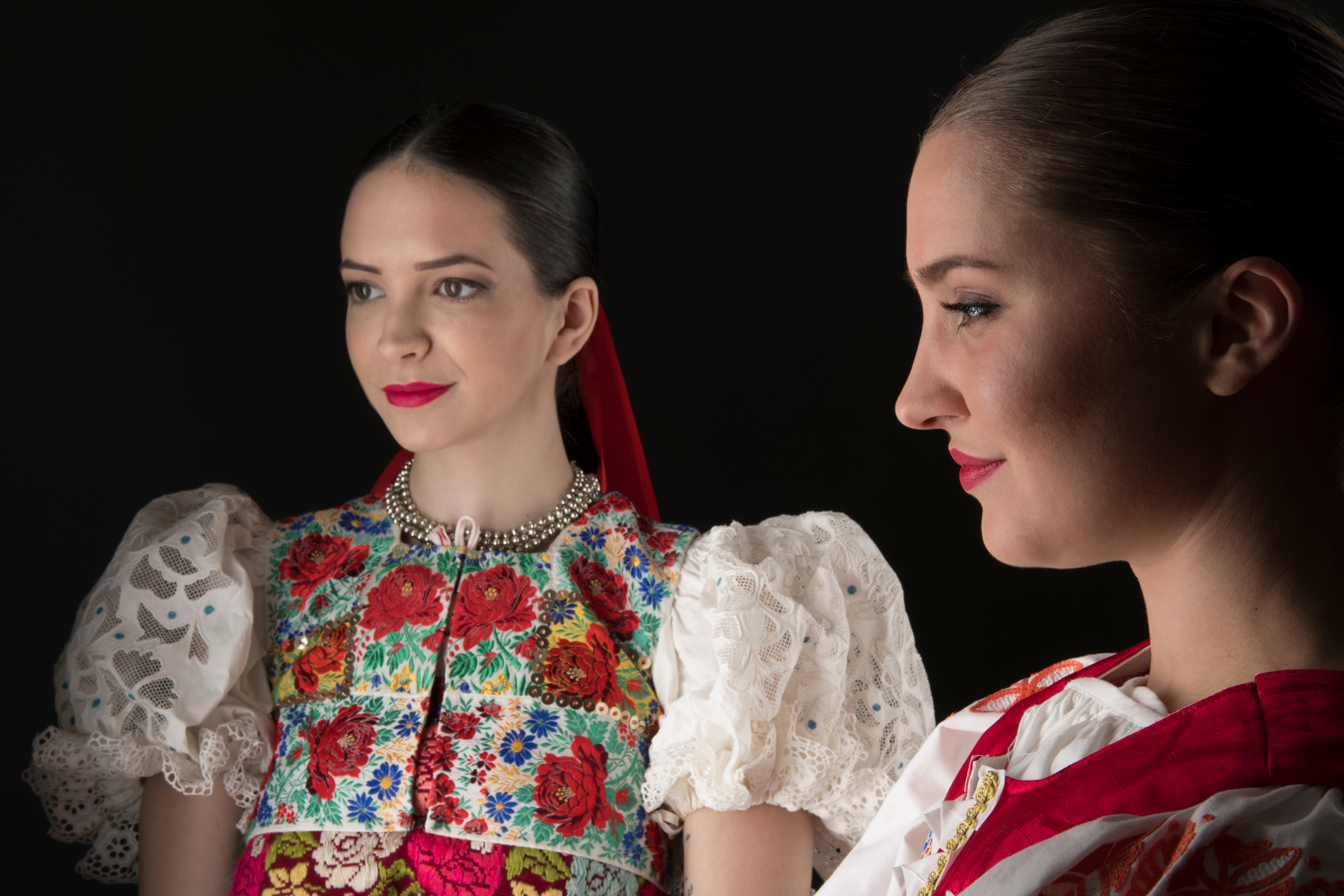 November 9, 2021,
Competition stellar in performance, though at times excruciating, can refine and enhance you to be more formidable for your next opponent.
Simply put, you need to be pushed to the limit.
DWW Czech super star Luzia so often found that out while she temporarily endured pain and suffering but eventually, further battle tested, it would later yield her grand results.
The popular German Fem Competitor Susanne would soon find that out in a painful, yet oh so positive way, when she battled a common DWW opponent of Luzia in the short haired strawberry blonde named Clara.
First, Suzanne vs Clara from a DWW reviewer's point of view when she faced Clara who was twenty three, while our German beauty was thirty six. "The last match, not in the series, was a private match between experienced German Susanne and DWW's Clara.
Both girls are very slim and quite strong. Although Susanne is very experienced and had clearly won all her recent matches when she appearing for other producers, she finds that the level of wrestling skill demanded at DWW is much higher. Clara shows no pity or respect for the older German woman and crushes her with some great head scissors!"
We watched that match. So true. Our lovely Suzanne was completely dominated and Clara's head scissors had her screaming for mercy. It looked very painful.
And erotic.
"I enjoy competition. I enjoy challenges. If a challenge is in front of me and it appeals to me, I will go ahead and conquer it."… Conor McGregor
Apparently her competition elsewhere, mainly from what we remember at TPC, a popular British company with a Florida connection, where she participated in an erotic tournament where she got dominated there too by Americans Toni and Lee Ann complete with tough folding pins and body scissors, was not up to DWW standards.
At TPC she faced Laura, Jill and Lucy. She also competed in a number of matches with Amazonian Sports Productions and Festelle.  Susanne definitely had her day but sometimes those days were painful, especially when she wrestled at DWW.
And erotic.
So here, when Luzia The Great is about to face Clara, no matter how this turns out, Luzia will be better for it.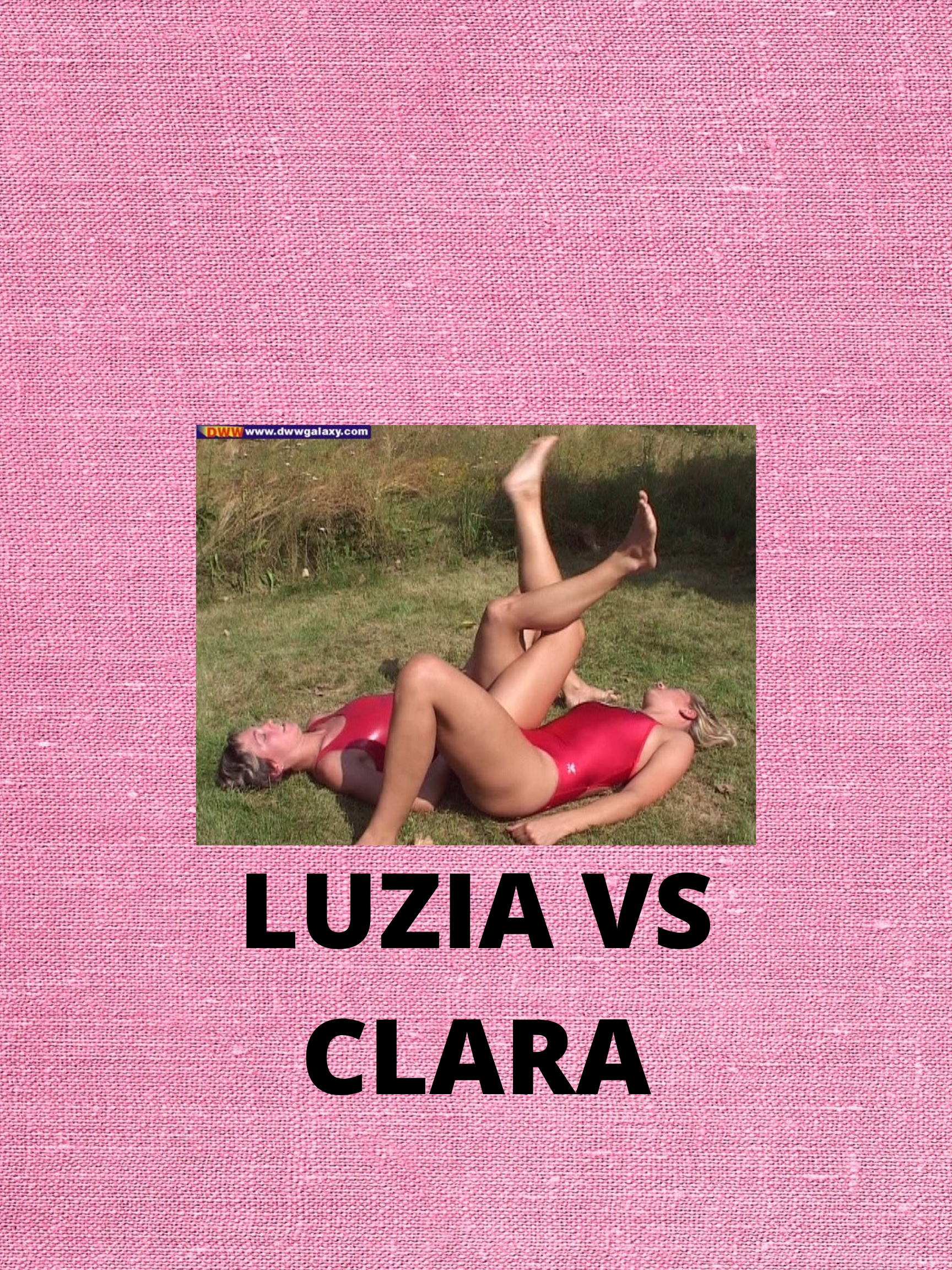 Here is the legendary Gunner's review. "This one was very revealing for both Luzia and Clara have long powerful legs and thighs which makes their one piece even more sexy and beautiful on them.
The takedown and wrestling on the mat was most exciting and competitive. You can see the skills and the determination of one beauty display to its fullness however both girls had their advantages back and forth for a while but one was able to hold her opponent down for the 10 count. It's a combination of skills and heart."
We agree. Nice review. Now for ours.
The two girls have faced each other before, once out doors on the grass in 2003, but here inside of the famous DWW tournament styled room that looks like an art gallery with nice paintings on the wall, the level of competition will be different. We've always felt the girls can give a more reflective and competitive effort on the mats indoors.
The two European Warriors are adorned in full bathing suits. Luzia looks stealth and gorgeous in black while Clara looks smartly sensuous in a black and tiger print full swimsuit as well.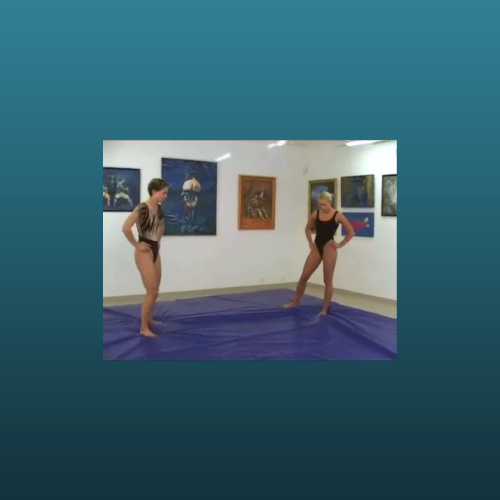 They circle one another and in our opinion Luzia looks more confident. We don't take that for granted as we have seen her less so when she faced the DWW elite like Hana and Petra.
Both Clara and Luzia fight for the head lock as Luzia keeps trying to trip her. She finally does and they both have a grasp on one another's neck. Luzia however appears to be the stronger of the two and rolls Clara into a body scissors but a determined Clara doesn't let her close the deal.
Clara breaks the hold.
She then actually gains control of the blonde Czech beauty from behind and to some degree begins to ride her. She does this for some time but makes the mistake of trying to capture Luzia in a scissor hold but Luzia is too swift and turns, pushing her way on top of Clara and in terms of the first submission, this is the beginning of the end for Clara.
Luzia flops on top of Clara and grasps her hand performing a cross body pin. Clara's strong legs are stunning as she tries in vain to fully kick her way out of the hold. Give her credit. As the female referee begins to count, it takes Luzia several attempts to secure the ten count but she finally does and Clara submits.
Her beautiful leg struggle is incredible. At her DWW profile Clara lists running as one of her favorite sports activities along with submission wrestling. Glancing at her beautiful shapely legs, it shows.
The girls rest for a minute.
Clara lays there for a moment, holding her neck, massaging the pain that the immaculate blonde inflicted upon her. Luzia gently rubs her hair back. It's time to fight again.
Standing up to start the next round, the two ladies engage in hand fighting. Luzia keeps trying to grab Clara's wrist as her opponent pulls away. They both attempt head locks until Luzia completes hers successfully and trips Clara to the mats.
Clara howls in pain.
Her left knee has been injured. (3:21)
Understandably they take a break as Clara writhes in pain. Luzia consoles and rubs her. Clara is a trooper and shakes it off but now Luzia is clearly at an advantage.
Once they compete again, Luzia is the aggressor and Clara seems to be on the run. Ironically she is the one who takes Luzia down first but it is short lived as Luzia is too strong and rolls Clara over to take her rightful place on top of her.
For minutes Clara struggles under Luzia's weight. The two girls roll around and Clara tries everything that she can to break the hold but Luzia is relentless and as Gunner expressed in his review, very determined.
From straddling Clara to a cross body pin Luzia stays on top of her. Clara is using her beautiful strong legs to fight Luzia off but just can't seem to. Finally she seems to tire and for a moment just lays there as the count begins with the blonde ivory haired Luzia pinning her down.
Clara delays the final pin count with leg struggle and enhances our pleasure.
Mercifully it ends with Luzia achieving four pins.
Though judging by the score it may seem one sided, watching this match, Luzia had to push herself to the limit to obtain those submissions. Clara is a very tough Fem Competitor.
Competition no matter how painful, enhances. Fighting Luzia made Clara better. Fighting Clara made Luzia much better.
Just ask the experienced Susanne.
~ ~ ~
OPENING PHOTO femcompetitor.com, grapplingstars.com fciwomenswrestling.com By-muroPhotographer-Shutterstock-photo-credit-Editorial-use-
DWW Galaxy
https://www.brainyquote.com/topics/competition
https://www.fcielitecompetitor.com/
https://fciwomenswrestling.com/