Decade Of New Girl Wrestlers, Great First Impression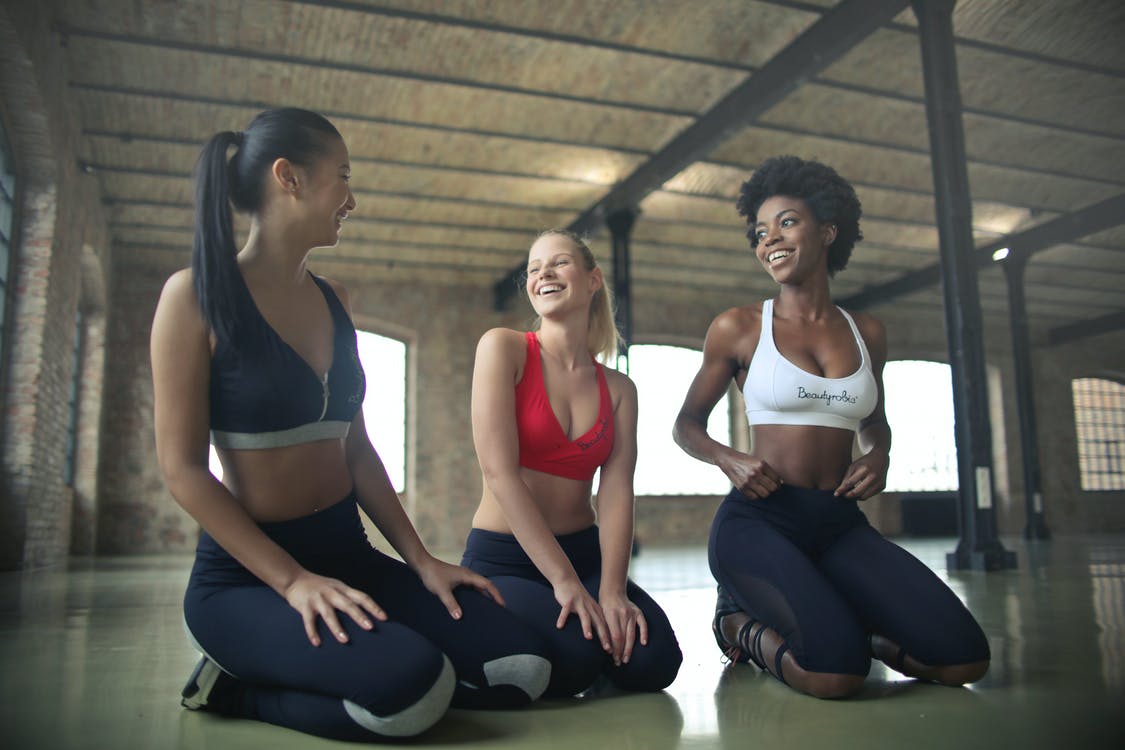 June 16, 2021,
Sometimes a new girl just knocks it out of the park.
In the celluloid park there were two youngsters that really stand out.
Tatum O'Neal is an American actress and author. She is the youngest person ever to win a competitive Academy Award, which she won in 1974 at age 10 for her performance as Addie Loggins in Paper Moon opposite her father, Ryan O'Neal.
Quvenzhané Wallis is an American child actress. She is known for her role as Hushpuppy in the drama film Beasts of the Southern Wild (2012), for which she became the youngest actress ever to receive a nomination for the Academy Award for Best Actress and an Oscar in general, and the first person born in the 21st century nominated for an acting Oscar.
Very, very impressive.
In the competitive female submission wrestling industry new girls enter the fray all of the time.
It is part of the great excitement of our business. When a new girl wants to compete for the first time, we hope that she hits it out of the park because it increases the odds that we'll see her again.
If she gets squashed or humiliated, especially publicly at an event, we may never see her again.
Too bad for us.
One of the many aspects that we loved about the legendary Judell Delong's amateur women's wrestling club, watching new girls wrestle for the first time in living rooms, the squared circle or back yard is that one of them has to win.
Yes, a new girl will win that day.
The same was true at Lady Hawke except there the women were wonderfully curvy. The producer loved to work with BBW girls along with the other sizes which made for very unique matches.
Lady Hawke had some great matches in the ring as well as in a room on a matted floor. Often they showcased new girls.
We haven't forgotten Model Fight in the Mid-West who introduced us to some beautiful fresh faced sorority type babes like Alexis who would go on to wrestle around the United States, once visiting Flamingo in Florida where the wrestling was just a little too tough for her against Suzanne and then fighting outside in Europe with what appeared to be some of the Festelle AS Film participants.
She also wrestled extensively in both real and fantasy matches at TPC in England.
Speaking of the Flamingo Wrestling group in South Florida, one match that really stood out was when a girl we never heard of but who clearly had some wrestling skills named Renae Pierce took on a Flamingo regular in Suzanne Dubois, who usually came up on the winning side of a match with a new girl.
This time would be different. Very different. Very lopsided.
Suzanne, a tanned girl with feminine muscle came into the match as a heavy favorite.
Renae was relentless in her domination of Suzanne who, as the match wore on, became more feminine and submissive, accepting being completely dominated.
We also loved a very erotic match when Charlee who primarily wrestled in fantasy matches, some of them at Leather and Lace in the Mid-West matched up against the Flamingo regular Ginger with the guns tattooed on her back.
Ginger is a gorgeous shapely girl from Cleveland who has battled Keri Spectrum (then known as Ariana), Julie Squeeze and Kristie Eztold at the famous Florida club.
She was the favorite against Charlee but to our surprise, Charlee was not remotely intimidated and in a sexy curvy battle grinded it out toe to toe with Ginger right down to the end. There were a lot of excruciating groans of pain in this erotic match.
As we walk back in time, one of the girls who did smash it out of the park was Sweden's Lina. She participated in an event and did so well that she was praised by all involved.
As we in the industry know, she went onto a brilliant career and is still whipping beautiful curvy behinds and taking names to this day, primarily at TC Wrestling in England.
One of the girls who stormed in and secured one victory after another and took us by surprise was Sexy Starlitt, a fresh faced blonde who took on Stormee Knights, Bany, Hurricane Havana and Kristiana winning three out of the four bouts.
Starlitt had the courage to wrestle at a public event in Covina and in Robin's backyard in front of the cameras.
What was so impressive about the victories over Bany and Stormee in particular was how one sided there were.
Another one sided match that really surprised us was when Ingrid Mouth of Oakland met Mona Wales of San Francisco at a private club.
We were actually in attendance and what struck us as the two female warriors were ready to engage, Mona the more experienced one reassured her that she'll do oaky.
Boy did she.
Okay? She was superb.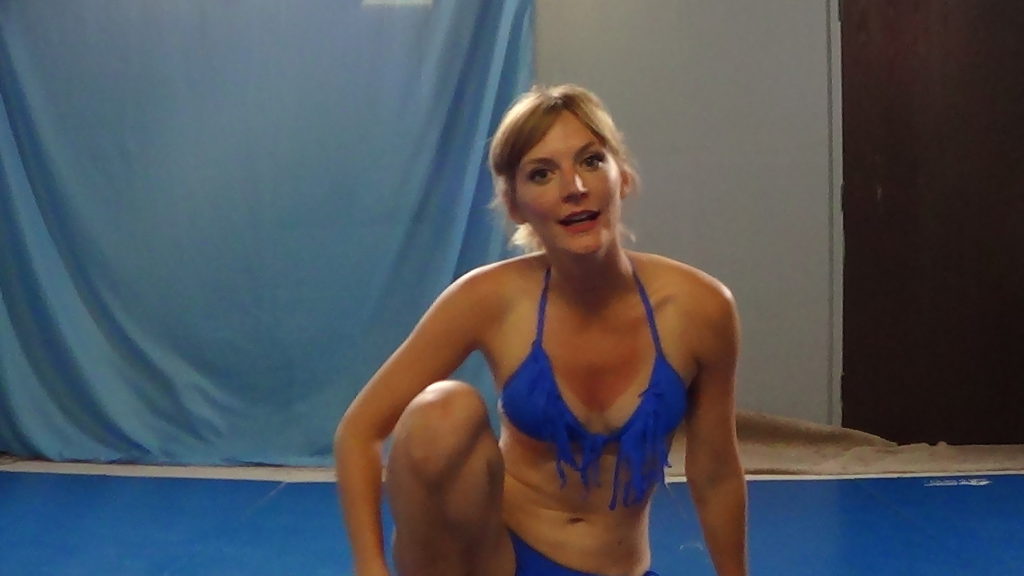 Mona started off as the aggressor and even secured a submission but as this erotic sweaty match progressed on a very hot day in San Jose, California, Ingrid slowly turned the tables and began to dominate the sexy, very feminine statuesque Mona.
It's one thing to watch a domination on video, it's another to witness it live.
Ingrid really hit a home run that day and being mat side, we'll never forget it.
As we move up to modern times, we first travel to New York where many newer girls have cut their baby teeth at Doommaidens and gone on to careers that inspire admiration.
One of those girls is Aralia.
She would meet Rachel DD in October of 2016 and given her performance that day if there was enough incentive for her to stay in the game, it was evident she would do very well.
Here is a portion of the producer's match description.
"Scrappy newcomer Aralia takes on the buxom and ferocious Rachel DD at our October 2016 Live Filming Event. This was the 2nd F/F match of the day. And this was Aralia's 2nd official competitive F/F match ever.
Both Aralia and Rachel bring a lot of raw energy to the mats. Rachel has a few years of underground wrestling experience, though she has no formal training. She's a fierce and expressive fighter who always gives her all. Similarly, Aralia is a tough and fearless competitor who doesn't hold back. And though she's new, she's been training diligently for several months and has been quickly improving her skills. Both ladies are hungry for a win today, and it's exciting to give them a chance to clash!
A dynamic and hard-fought match full of leg entanglement, sweeps and reversals, and some very scrappy and aggressive wrestling. These ladies mean business, and they're very serious about the fight! (But they're not very gentle with each other!). They launch a variety of attacks, including headlocks, neck squeezing, smothers, chokes, arm attacks, body pressure, and more. And Rachel seems a bit shocked to discover that newcomer Aralia proves to be quite a force to be reckoned with."
We purchased the match and were a little surprised too.
In the pre-match interview when asked about her favorite move Aralia expressed that it would be an unfolding revelation. With most new girls, how true.
Once the engagement begins, Aralia almost jumps the gun, she is so anxious to get the action going. Still, Rachel gains the initial advantage with a headlock that has Aralia in trouble but she soon escapes, turns the tables on Rachel, and secures a side choke and forces Rachel to tap out.
That is what you call a great beginning.
The following sequence is fairly extended with the advantages going back and forth. Aralia eventually gains the op advantage and seems to extract a submission but Rachel says she didn't tap.
It looked like a tap out to us.
Undaunted Aralia says okay and really amps up the energy forcing Rachel to really tap out this time.
The only question that we have here, now that Aralia is up 2-0, is will this turn into a route?
This is a great match. Purchase and you'll love it.
We travel across the pond to England for a very competitive match featuring one of our girl next door favorites in Natalie verses Nova.
Here is the match description from the producer:
"A rather cautious match this one, newcomer Nova and Natalie meeting on the mats for the first time here. Once again Natalie tries to tie up her opponent with her long limbs. However, Nova obviously isn't concerned and counters with more effective holds of her own. Indeed there's no doubt throughout who has the greater power, reflected clearly in the final score. 22 minutes   This is the match where we first fell in love with Natalie. In theory she has a strong chance to win against Nova who is also a newcomer and shorter than Natalie but this turns out to be a real struggle for a statuesque girl next door.   The girls trade one headlock after another in front of a quiet live audience and initially it's hard to tell who is going to win. Natalie clearly has her opportunities, twice trapping Nova in what should be submission ending body scissors but her inexperience shows.   One of the aspects of Natalie's persona that we love is that if you met her at a coffee shop,  in night class or at the work place, you would never know that she loves to wrestle, you wouldn't dare ask her but if you accidentally found out, it would be a tremendous turn on.   This is Natalie's early match and we are extremely glad, not her last."
We are so glad too.
Who won that day?
Like we did, you'll have to purchase a membership to find out. You won't be disappointed.   There was a clear winner that day where one of the new girls hit a home run.
Shall we stay in Europe? It's so wonderful there.
We'll travel to Troisdorf, Germany and there are a couple of new girl matches that we purchased that stood out there as well.   Any discussion about watching new girls wrestle at an event would not be complete without a trip to the great Femwrestle Events.
Ready?
Two newer girls from Germany met on the mats when Brenda faced up against Riona. We had seen Brenda compete before and in all honesty struggle quite a bit but we hadn't seen Riona so we thought this might be Brenda's chance to secure a victory.   While we won't give the ending away, let's just say that the gorgeous statuesque Riona swung for the fences and put everything that she had out onto the mats. She was extremely impressive.
The other match that stood out in Troisdorf was when Szamanta of Hungary met Mary of France.   Given the large Hungarian contingent of Tia, Viktoria, Kyra, Jenna, Mara, Suzie and other Hungarian stars who have competed on a regular basis, far more than France, you would think that this would be fresh faced Szamanta's home crowd and that she would have home field advantage.   Once the match started, you could throw home field advantage right out the window.   This was Szamanta's only match that we found at Femwrestle so in some ways she was a newer girl too. It was Mary of France however, though indeed a new girl as well, she was a new girl on a mission.
New girls are fun to watch for a variety of reasons including sex appeal and for many the incredible mystery of it all. We don't know how good she is going to be.
If you have an insatiable desire to watch new girls compete, one team that you can watch who are doing an exceptional job, just like Tuff Wrestling used to do out of Florida (Amber and Lizzie shown here), is Freshfite in Ohio.
Here is their product description which is filled with newer and more experienced girls alike. Some them absolutely hit it out of the park. "Our private video fights are rough, non-scripted, and 100% competitive. Our rules – anything legal in MMA. When closed fist striking, no strikes to the head or face. Everything else is legal, with hair pulling for head control. Immediate release on tap out. The fighting is aggressive yet safe. All women follow the guidelines so no one gets hurt. We do not permit any humiliation, degrading moves or attitudes. Our Extreme Fights are intense! Most private videos average 25-35 minutes. Our Live Events are strictly grappling, are safety oriented and entertaining."
Sounds fantastic.
In life, everyone loves a winner.
In the competitive female wrestling industry everyone loves to watch a new girl win.
It gives us hope that she'll stick around and have a brilliant and sexy career.
Many have.
New girls wrestle and give an energetic and admirable performance filled with pre-match mystery.
Mysterious in part is what makes them so sexy. Just like in the movies.
We wish we could hand out major awards for their efforts but for now, this will have to do.
Having said that, we are now standing up by our seats, mat side and clapping profusely because when a new girl decides to wrestle, you never know when she'll give an Academy Award performance.
~ ~ ~
OPENING PHOTO femcompetitor.com, grapplingstars.com fciwomenswrestling.co Andrea-Piacquadio-pexels.com-photo-credit.j

https://www.clips4sale.com/studio/27824/wrestling-all-real-by-flamingo/Cat0-AllCategories/Page4/SortBy-bestmatch/Limit10/search/dubois
http://www.doommaidens.com/store/araliaracheldd/
https://grapplingstars.com/fvsf-wrestling-videos/
https://www.facebook.com/pg/MixedWrestlingWestMidlands/photos/?tab=album&album_id=367027623401878
http://wrestling-movies.com/catalog/vendor/Riona_vs_Brenda.html
http://wrestling-movies.com/catalog/vendor/Mary_vs_Szamanta_March_2014_Event.html