Czech Republic Vs United Kingdom, Historic Female Wrestling Classics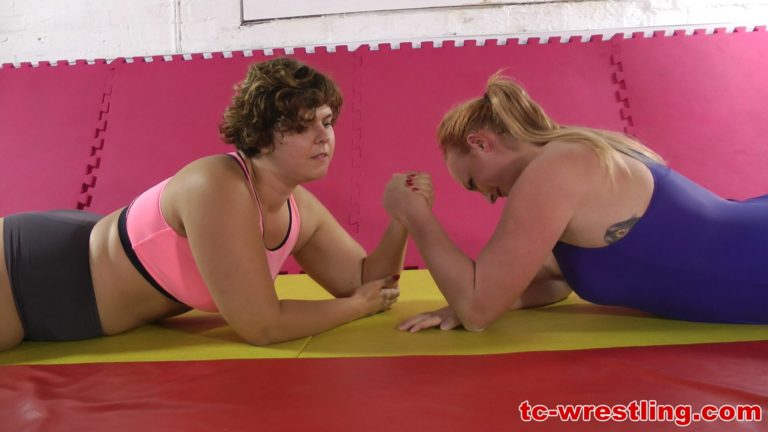 August 19, 2021,
History often repeats itself.
Have you heard that expression?
Past behavior is an indicator of future behavior.
You've probably heard that one too, especially if you are a therapist.
Wouldn't you agree that when the above expressions are referenced, there is often an ominous feeling attached to it, like it is the repetition of something bad? Something to be learned from so it won't be repeated.
There is one industry where both expressions are the indicator of something wonderful and that is the fully competitive female submission wrestling industry.
When two beautiful female warriors face one another, we love rematches and we want history to repeat itself. We certainly hope that past behavior is an indicator of future behavior.
Especially when it comes to the gorgeous girls of the Czech Republic engaging in grappling battle with the sensuous beauties of the United Kingdom.
The United Kingdom and the Czech Republic are like two teams in the same league, but different conferences, who rarely play each other, but when they do, it's such an anomaly that the event brims with excitement.
The Czech Republic has an embassy in London and 3 honorary consulates (in Cardiff, Edinburgh and Newtownards). The United Kingdom has an embassy in Prague.
The Office for National Statistics estimates that, as of October 2010 to September 2011, 24,000 to 40,000 Czech-born people were living in the UK.
Their fates are forever intertwined.
The two countries are strongly connected on the competitive female submission wrestling mats.
In previous years, female wrestling in England in some circles was viewed as primarily fantasy oriented and when they met the other countries, primarily Hungary, the United States and the Czech Republic on the mats, the British girls would typically get the shorter end of the umbrella.
The times are ah changin' and there is a strong upward trend in the wind with the addition of Ultra, Scorpion, Axa Jay to supplement the great talents of Mystique and Kassidy.
If you haven't watched the International matches between the two countries lately, perhaps it's time to view them through fresh eyes. Both countries have exceptional training clubs and are on the rise.
The two groups have become formidable.
All things in life are snap shots in a window of time.
From the archives, these match reviews were by Femcompetitor Magazine as of May 1, 2017.
Here are a sampling of two great matches for the history books.
SIBERIA VS SCORPION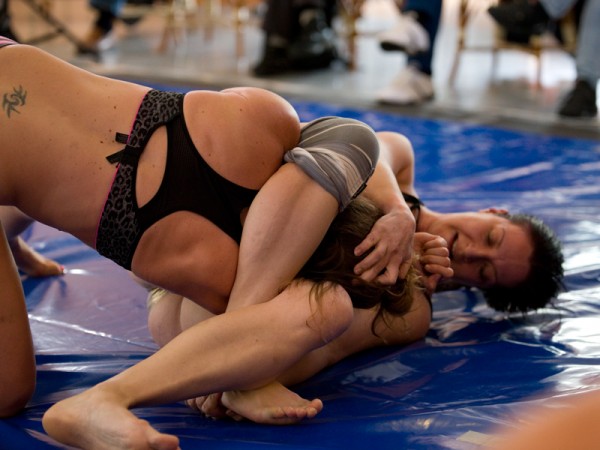 A match with tall muscular and wrestling experienced girls. Siberia from Czech and Scorpion from UK. Both are very strong and this match are perfect for them, let's see who will win.
Scorpion has developed faster and gone further than most of us who love the competitive female submission wrestling game expected.
Here she faces the tall, sensuous big girl sexy Czech Princess in Siberia.
Siberia is very skilled and with her brute strength can be a severe test for any female grappler.
Femcompetitor Magazine loves all things Siberia and wrote about her:
Thus when these two strong beauties met on the glorious Femwrestle mats, we knew that it would be intense. After we purchased we certainly were in for a treat.
We've read previously that the English girls struggle at the Femwrestle events and in the earlier years, perhaps there was some truth to it.
Recently however things have changed.
With the infusion of Axa, Ultra and Scorpion, the up and coming British girls are rock solid. Kassidy and Mystique have always been substantially tough, but the new girls are proving to be tough as well.
In her match against Siberia, Scorpion packs a sting even at one point crushing Siberia with a brutal head scissors that brought a temporary halt to the action. Great match by both girls and Scorpion is extremely impressive.
LUCRECIA VS CHLOE
We have always loved Lucrecia's look. She is a curvy Czech model in waiting. For now she is a sensuous competitive female submission wrestler and we are so happy for that.
Femcompetitor Magazine wrote about her as well:
https://femcompetitor.com/lucrecia-shapely-czech-wrestler-sexy-curves-ahead/
In this juicy International match, Lucrecia from the Czech Republic travels to London and weighs in at a scrumptious 216 feminine pounds and looks wonderful in a black bikini and a pink top.
She is meeting anther gorgeous amazon in Chloe, a British beauty, dressed in a sexy blue lady pro style bathing suit, who brings 191 pounds of feminine power to the mats to take Lucrecia on.
After warmups the girls lay flat on the mats and engage in some arm wrestling. Once done, it's time to engage in shapely feminine grappling battle.
Lucrecia makes a decision to fight from the ground, bottom to floor, which is a mistake as Chloe quickly traps her in a head lock. Lucrecia does manage to escape but Chloe appears to be stronger and very determined, taking control from the top. She is so aggressive that she applies an arm bar to Lucrecia who mildly expresses that she thought there were no arm bars?
Oops.
Chloe apologizes (sure) and releases but not long after she submits Lucrecia.
Lucrecia will not go away easily.
She encases Chloe in a scissor hold and twice now she can't hold it. Once Chloe breaks the hold and gets the upper hand, it's all over for Lucrecia as she smothers her out.
In round three, certain things become evident.
Chloe is stronger and more important, strategically effective.
Lucrecia lunges at her and misses. Chloe swiftly traps her from behind in a rear naked choke riding on top of her. Two full hips in view, very erotic.
She then flattens Lucrecia out and in a moment of warrior superiority right out of a Zena Warrior Princess move, sits on top of Lucrecia and flexes while Lucrecia struggles beneath. She soon submits her again.
The irony in all of this as the match goes on is that Lucrecia begins to take control of the fight and has Chloe stuck in one hold after another including a brutal head scissors but just can't seem to close the deal.
So it goes.
In the end, in one of the most erotic moments we've ever seen, while Chloe has Lucrecia demoralized in a submission doggie position with her beautiful full bottom facing the camera, on top of her prey who she previously dragged to the center of the mats, Chloe winks and flexes again.
Her domination is complete. These two would actually have a rematch at another club.
"The matter of international relations is very subtle and exquisite."… Vladimir Zhirinovsky
When two female warriors fight outside of their pond, their comfort zone if you will, it creates an International stir filled with surprise results which often exceeds expectations.
In terms of excitement, the International fight will always be something to get extremely excited about.
Blockbuster films with an international cast can create global excitement. They had better given what most of their budgets are.
Such was the case with the fast paced, heart pounding 2015 crime thriller Blackhat.
Blackhat is co-written, co-produced and directed by Michael Mann.
The film stars Chris Hemsworth, Tang Wei, Viola Davis, Holt McCallany, and Wang Leehom.
The storyline goes, after a Hong Kong nuclear plant and the Mercantile Trade Exchange in Chicago are hacked by unknown perpetrators, a federal agent (Viola Davis) proposes that the FBI work with China to find the cyber-criminals.
We loved this film from beginning to end and the sound track was to drive to, meditate on and have locked in your head for days to come.
Talk about one tough International fight from beginning to end.
We love the International matchups in our female submission grappling industry because unlike the localized fights where many of the Fem Competitors are familiar with one another, these matches tend to be intense and unpredictable.
The saying regarding the company fights is, no matter how tough you are on the inside of your company, you never know how tough you really are until you fight outside of your pond.
We'll make a note of that.
Why?
When it comes to the girls of both of these unique countries meeting each other on the grappling mats, we love for history to repeat itself and absolutely for past behavior to be an indicator of future behavior.
~ ~ ~
OPENING PHOTO femcompetitor.com, grapplingstars.com fciwomenswrestling.com tc-wrestling.com-photo-credit Editorial use
https://www.fcielitecompetitor.com/
https://fciwomenswrestling.com/