MMA Harrison Vs Fabian, Domination Match Showcases PFL Playoffs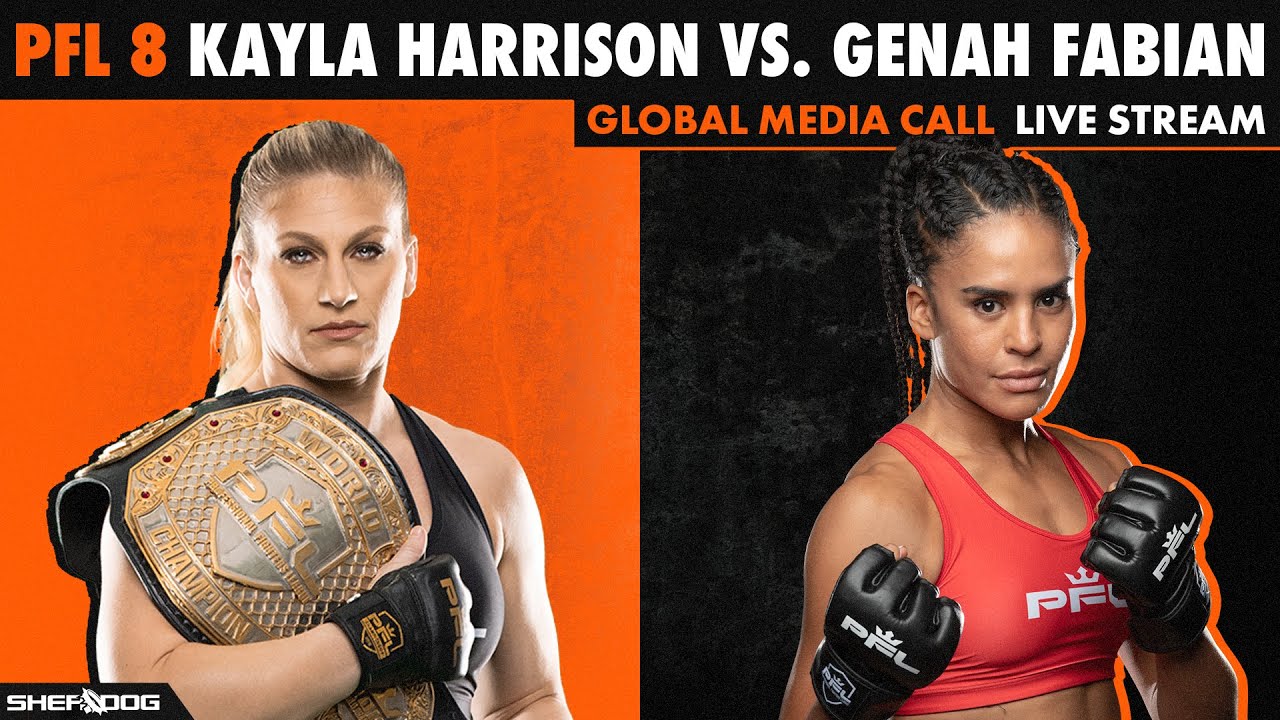 August 21, 2021,
We're a believer.
Just like the Monkeys.
Not those monkeys. They swing from trees and talk too much. We can't understand a word they're saying. They could be smiling at us with those big yellow teeth (banana stains) and cursing us out in monkey talk. Talking bad about our mamma. They hang out with movies stars, singers and organ grinders. Sometimes gorillas too. Complete with hugs and kisses.
For the camera.
Thus, some have Hollywood agents who carry around a lot of peanuts.
It's the singers that we're talking about. They probably have agents too but at least they don't talk too much. They do sing a lot. They're really good at it. The Monkees rock band that is. They made the world believers with their hit song "I'm A Believer". Here are some of the lyrics.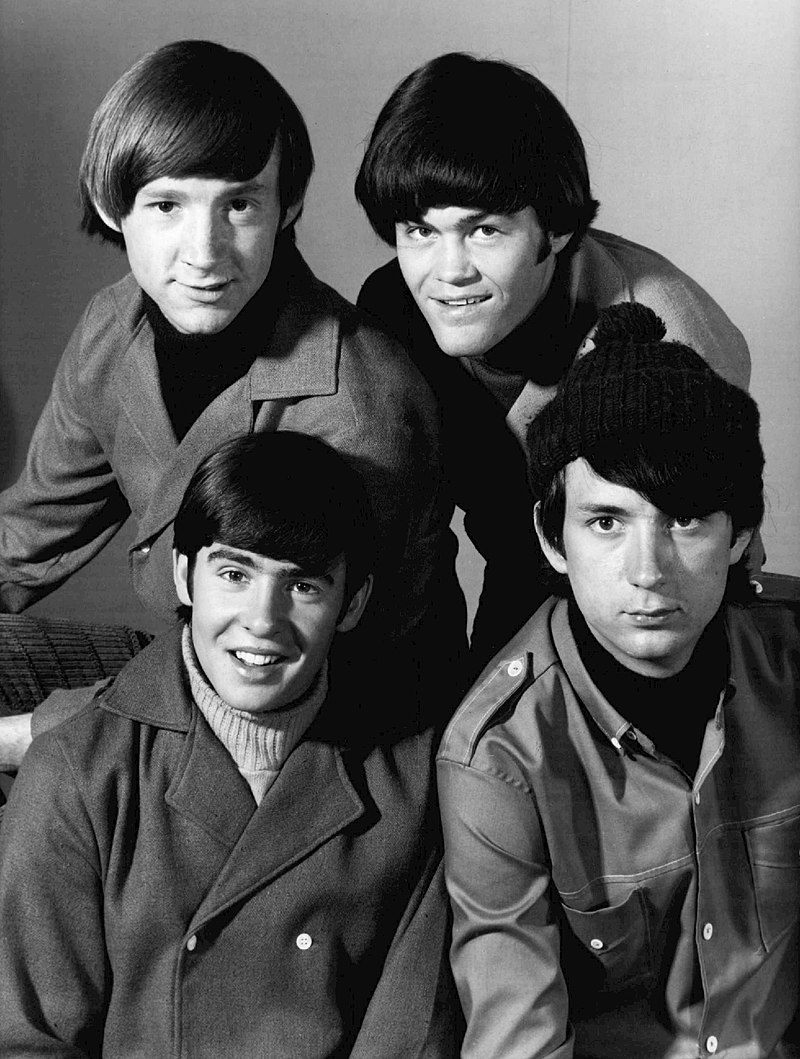 Then I saw her face, now I'm a believer
Not a trace of doubt in my mind
I'm in love, I'm a believer
I couldn't leave her if I tried
We believed in Genah Fabian. Still do.
Then we saw her face.
After Kayla Harrison was finished with it.
Now we're a believer.
Not a trace of doubt in our mind. We're in love. With Kayla Harrison. We couldn't leave her if we tried.
Lopsided though it may be, that was a pretty incredible fight. If you can call it that. Kayla Harrison was mind blowing. Poor Genah didn't stand a chance. Not many other PFL female fighters either. Especially since, as of this August 2021 writing, Kayla is 11-0.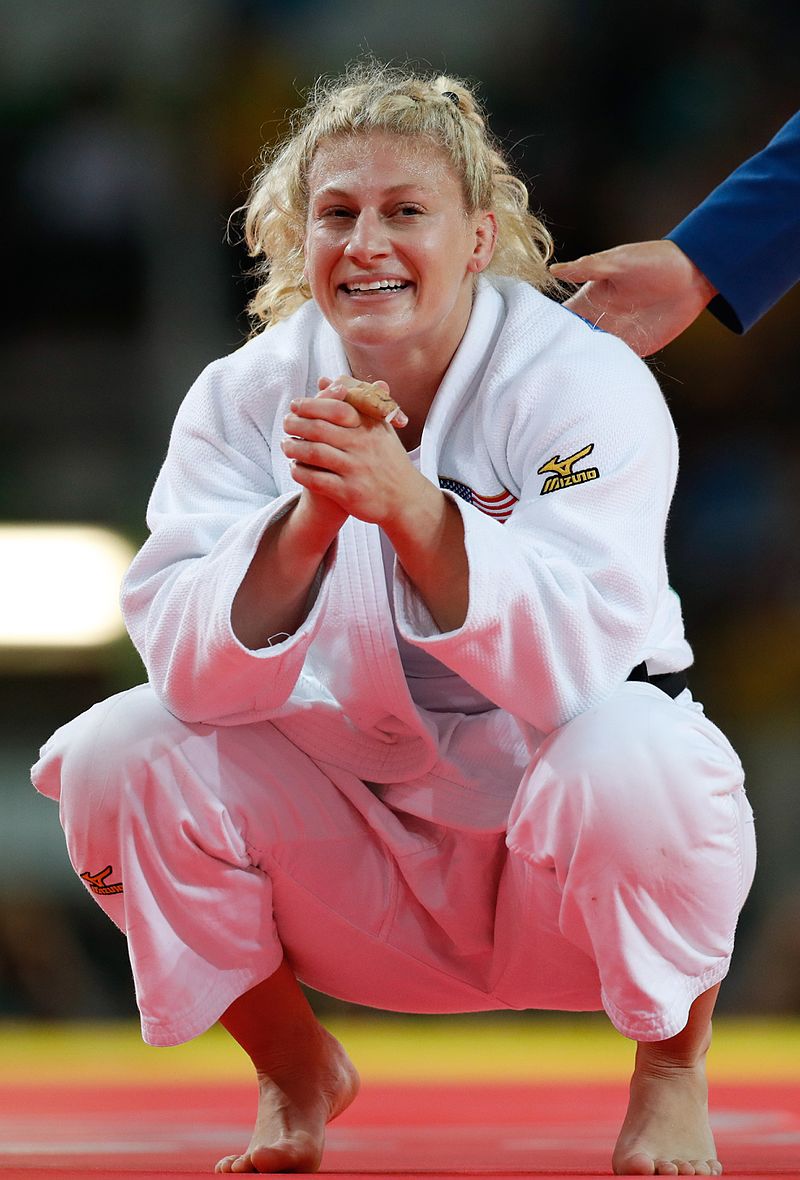 Kayla sure made a believer out of ESPN. They gushed, "Kayla Harrison made it look easy once again on Thursday night, moving one final step away from her second straight $1 million championship in the PFL playoffs. The two-time Olympic gold medalist judoka remained undefeated in MMA with a first-round TKO of Genah Fabian in the women's lightweight semifinal in Hollywood, Florida."
Based upon what we saw, how can anyone stop Kayla?
We had not seen either fighter compete before. We did see their hype promos. As far as the fight goes?
Kayla was in control right from the start.
They circled each other with some mild sparring in the beginning, Fabian threatening her with some potentially lethal kicks. Couldn't really tell how this one was going to go.
It was when Kayla closed the distance and locked Genah in a clinch against the cage that things and Ms. Fabian crumbled pretty quickly.
Once Kayla gets you down on the ground, with those massive arms and shoulders, its game over.
Talk about a closer.
Kayla Jean Harrison is an American judoka and professional mixed martial artist. Harrison competed in the 78 kg weight category in judo and currently fights in the lightweight division in mixed martial arts. She won the 2010 World Judo Championships, gold medals at the 2012 and 2016 Olympics, and gold at the 2011 and 2015 Pan American Games.
That's quite a resume.
Genah has an impressive one as well.
Genah Fabian is a New Zealand kickboxer and mixed martial artist. She is a cousin of City Kickboxing head coach Eugene Bareman.
As a youth, Genah found early success on the athletics track qualifying for the junior Olympics as well as becoming a competitive rower when she lived in Australia.
At 19, she moved to Sydney and was working at the media organization News Limited, after finishing up in a sales and marketing role at Fairfax in New Zealand.
Then tragedy struck.
In 2011, Genah was involved in a serious car accident which left her home bound for about three months in Sydney. After becoming severely depressed, a friend told her about going to a Muay Thai training camp in Thailand.
Genah didn't give up.
When one door closes, another opens.
There Genah fell in love with the sport and relocated to Thailand.
Great news happened. Genah's greatest achievement in sports so far is winning the WMC middleweight title.
The World Muaythai Council (WMC) is one of the oldest and the largest professional sanctioning organizations of Muaythai in the world for the sport.
The organization was set up in 1995 by parliament resolution, and is incorporated by the Royal Thai Government and sanctioned by the Sports Authority of Thailand, under the Ministry of Tourism and Sports (Thailand). The Council has been charged with the responsibility for the expansion of Muaythai worldwide. This involves supporting youth interest and athletes to learn the skills of Muaythai.
Genah surely benefited from it. Her legion of fans as well.
Set up by parliament resolution, the WMC is incorporated by the Royal Thai Government and sanctioned by the Sports Authority of Thailand, working together with the highest sport authorities of all member countries around the world to regulate all aspects of the art and sport of Muaythai.
Which brings us to the PFL.
We need to get out more. We've heard of the female fighting organization Invicta and UFC of course but who is the PFL? They even have a playoffs. Which we love. It takes all of the politics out of top tier fighting matchups.
The Professional Fighters League (PFL) is an American mixed martial arts league founded in 2018, following the acquisition of the former World Series of Fighting (WSOF) promotion in 2017.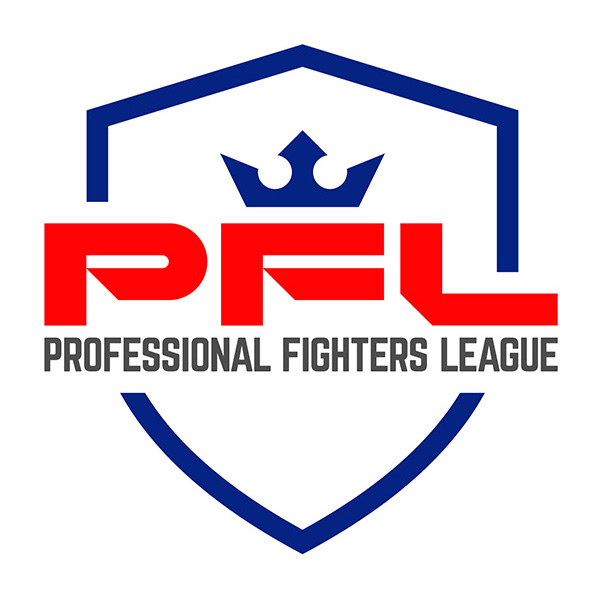 It is the first major MMA organization in which individual athletes compete in a regular season, post-season, and championship, rather than on a year-round basis.
PFL debuted its inaugural season on June 7, 2018 at Hulu Theater at Madison Square Garden in New York, NY. At the end, each champion of the six weight classes won a championship prize of $1 million each.
With that kind of purse the PFL makes it very clear that they are a serious promotion.
PFL uses the Unified Rules of Mixed Martial Arts regulated by the Nevada State Athletic Commission. The League uses a unique ten-sided (decagon) cage for their events.
Good to know. We will keep a close eye on them.
Especially after watching Kayla Harrison put them on our map with her explosive performance.
It seems forever she has been a judo sensation. It was her MMA coming out party that has been life altering.
We've always been a believer in Kayla.
But now?
There's not a trace, of doubt in our minds.
~ ~ ~
OPENING PHOTO femcompetitor.com, grapplingstars.com fciwomenswrestling.com Sherdog.com-photo-credit-Editorial-use
https://en.wikipedia.org/wiki/Kayla_Harrison
https://en.wikipedia.org/wiki/Genah_Fabian
https://www.espn.com/mma/story/_/id/32053366/kayla-harrison-advances-pfl-final-dispatching-genah-fabian-via-first-round-tko
https://en.wikipedia.org/wiki/World_Muaythai_Council
https://en.wikipedia.org/wiki/Professional_Fighters_League
https://www.fcielitecompetitor.com/
https://fciwomenswrestling.com/