Angie Minnelli – A Moment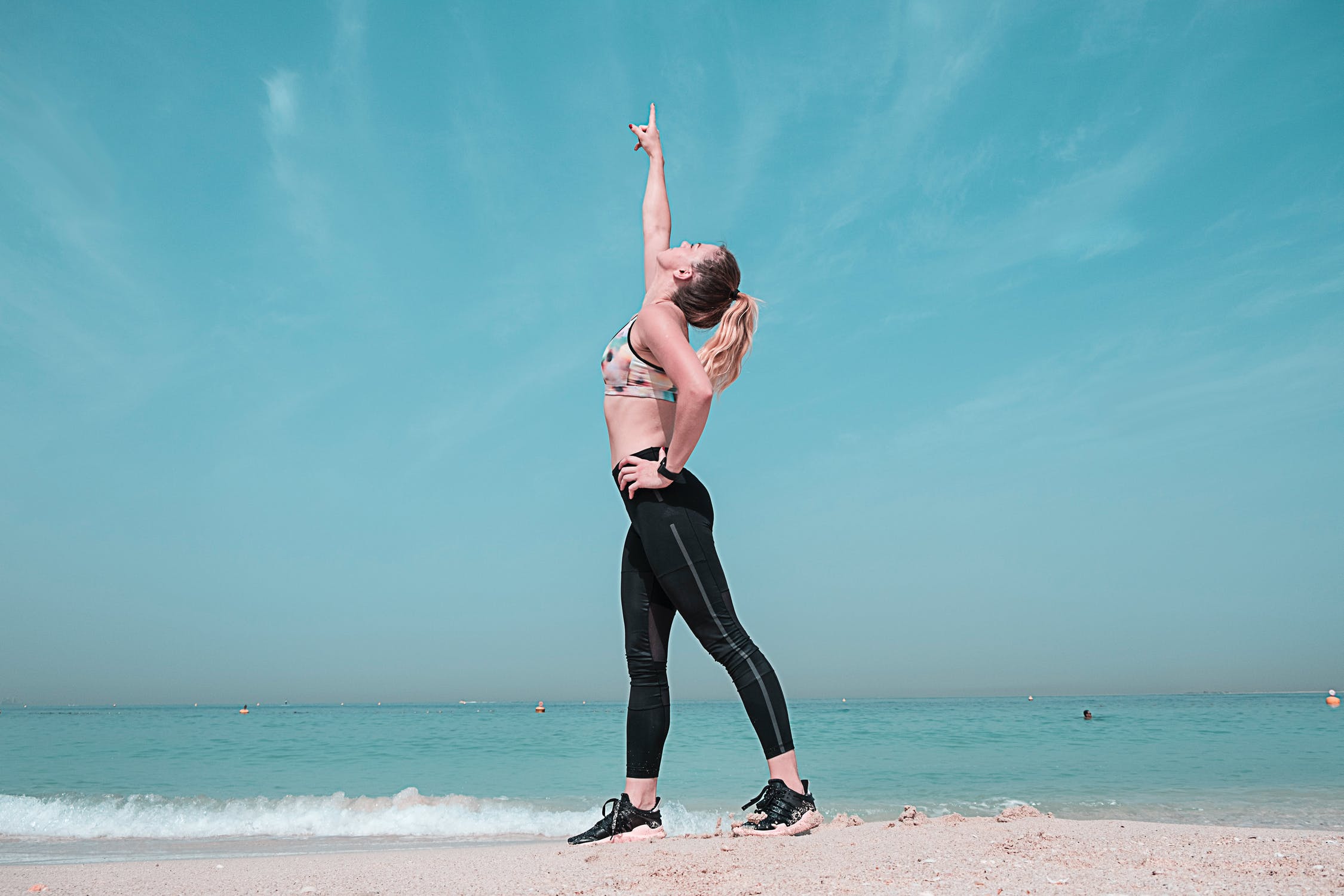 Angie Minnelli is a timeless Pennsylvania princess.
When the flowers are in bloom, filled with colors plentiful and bright, the air is fresh and life for the moment is full of hope and great expectations, cherish the moments for no matter how beautiful a spring is, it will not last forever.
Chuck Palahniuk an American novelist and freelance journalist perhaps best known for his intense work Fight Club was once quoted as saying "We all die. The goal isn't to live forever; the goal is to create something that will".
As a writer that is genre specific, over time you realize the responsibility you have in the important women's wrestling community that you love and to the women who nourished that admiration when it was just a seed. At one time in the past you are an adoring and often star struck fan from a great distance, never, never imagining that one day you will evolve and have the power to in effect resurrect stars that were so important to you before you really understood why; painted with your unique brush.
[pullquoteleft] Everybody has a creative potential and from the moment you can express this creative potential, you can start changing the world.
……….Paulo Coelho[/pullquoteleft]
Maybe she knows this, maybe not; Angie Minnelli created something that will last in the women's wrestling world forever.
This writer first saw Angie wrestle the then reigning champion, the late Sherri Martel who came out and announced her new name would be Sensational Sherri on the biggest stage in front of a national television audience that included announcers from France and Spain. The match was lopsided in Ms. Martel's favor unfolding as expected but Angie Minelli did something in defeat that others who win effortlessly have not.
She made a beautiful and lasting sensuous impression.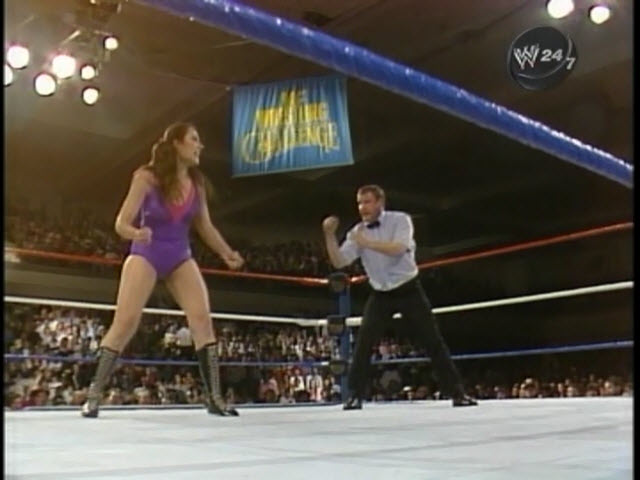 To this day I remember what house I was in, the room, how I was dressed and most important how I felt. You can forget many things that people do or say to you, but you never forget how they make you feel.
Who is the beautiful feminine dark exotic brunette with long flowing hair and a soft shapely form and where does she come from?
The niece of the wrestling legend Donna Christianello, Ms. Minnelli is a native of the Pittsburg, Pennsylvania area.
Like Angie Minnelli, Pittsburgh has captured the attention of America and the world more than once. Who could forget the great Pittsburgh Pirate baseball machines that rode the broad shoulders and big bat of Willie Stargell into World Series stardom? No true football fan could ever forget the total domination of the football Steeler's defense dubbed the Steel Curtain led by Mean Joe Green. In terms of film, Flashdance for many a secret guilty pleasure to be viewed over and over with classic lines about the importance of fighting for your dreams and the unforgettable decimation of one in the skating rink set to the classic music from Irene Cara and Laura Branigan was filmed on the cobblestone pathways of Pittsburgh (and Los Angeles).
Angie was trained by Donna Christianello who hailed from Pittsburgh as well. Wikipedia shares Donna Christanello was employed at a restaurant in Pittsburgh when she decided to contact a wrestling promoter to become a professional wrestler. Male wrestlers Waldo Von Erich and Klondike Bill helped set her up with women's wrestling trainer The Fabulous Moolah. She moved to South Carolina in 1963 to train with Moolah. Over the years Angie and Donna would travel together to wrestling events and remain very close up until Ms. Christianello's passing.
Wikipedia provides us with a strong foundation that is Pittsburgh.
The steel city is the seat of Allegheny County and with a population of 306,211 is the second-largest city in the U.S. State of Pennsylvania. With a metropolitan CSA population of 2,661,369, it is the largest in both the Ohio Valley and Appalachia and the 20th-largest in the U.S.
Pittsburgh is known as both "the Steel City" for its more than 300 steel-related businesses and "the City of Bridges" for its world-record 446 bridges. The city also features 29 skyscrapers, two inclined railways, a pre-revolutionary fortification, and the source of the Ohio at the confluence of the Monongahela and Allegheny.
Known for its steel, Pittsburgh also led innovations and industries in aluminum, glass, shipbuilding, petroleum, foods, appliances, sports, transportation, computing, retail, cars, and electronics. This creative wealth placed Pittsburgh third (after New York City and Chicago) in corporate headquarters jobs for much of the 20th century, second only to New York City in bank assets and with more stockholders per capita than any other U.S. city.
The Greater Pittsburgh Chamber of Commerce explains Pittsburgh's allure very well.
Pittsburgh, one of America's greatest comeback stories, has come to symbolize regional renewal as a one-time industrial region that has transformed into a balanced, innovation-driven economy.
Over the past three decades, the region has built a diverse economy on fundamental strengths in financial and business services, advanced manufacturing, energy, healthcare and life sciences and information and communications technology.
The result is that the regional economy has outperformed the national average for five years running and is attracting people from all over in search of opportunity. Central to half the population of the United States and Canada, the Pittsburgh region boasts a high quality of life, an affordable cost of living, and is an excellent place to spend a weekend or a lifetime.
When seeing Ms. Minnelli perform, I had the hope that we wrestling fans would see years of matches featuring the shapely Pennsylvania princess who seemed to favor the colors blue and purple in her bathing suit attire, but unfortunately that did not materialize. According to wrestlingdata.com Ms. Minnelli's peak was 1987 and even then she only wrestled in approximately 12 matches.
A few of her exhibitions can be seen online. Her contest against her indirect mentor, the Fabulous Moolah in my opinion was one of her best performances. A tag match featuring Leilani Kai and Judy Martin vs. Velvet McIntyre and Angie was exciting from start to finish. I've also seen stills of her competing against another shapely brunette amazon, Penny Mitchell.
What many have found to be a strange and deeply sad but consistent life experience is along the journey of life we meet these interesting and greatly impacting people but as soon as the focus of common interest has run its course, you never see or hear from them again. When you are engaged you could not see the end of both of your timelines together. It was so intense it was as though it would last forever……..but it never does.
[pullquoteright] Breathe. Let go. And remind yourself that this very moment is the only one you know you have for sure.
……..Oprah Winfrey[/pullquoteright]
Like the spring, it ends, sometimes very abruptly, other times in a slow fade, but always permanently.
That speaks to people but it can also apply to special windows of time. In our circle a friend had a son who was very handsome, a state champion and superstar at his high school. He dated a beautiful cheerleader for three years. At their school they were known as the power couple. They were the envy of many and on top of the teenage world.
Near the end of their senior year they had differences and thought of breaking up. The son wanted to take another girl to the senior ball. The father cautioned him not to do so. She is his high school girlfriend and always will be. Twenty, thirty years from now when life changes as it does for most of us and you are no longer the shining star, you'll always look back on this very important magical time period that is never to be repeated and her picture won't be there.
You will absolutely deeply regret it.
The son thought about it and decided differences aside he would take her to the senior ball. Years later and married to someone else, he was extremely glad he did.
When important moments are in front of us, never to be repeated, isn't it prudent to recognize that and greatly appreciate it? By comparison, she wasn't on the scene long but Angie made the most of the moment. The wise man Buddha said, do not dwell in the past, do not dream of the future, concentrate the mind on the present moment.
I suspect every male wrestling fan has their favorite female wrestler who is near and dear to their heart for a variety of reasons, beauty not necessarily the deciding factor. Mostly because of their sensuousness, I loved Misty Blue Simmes, bare foot Vicki Williams, Desiree Petersen, Judy Grable, Marie Laverne, Allison Royal, young Hiromi Yagi and her baby fat, mildly post teenage Vivian Vachon and Princess War Star to name a few. Be that as it may, for this writer something about the softness and poignant beauty of Angie Minnelli stood head and shoulders above all else and stayed with me. She made the most of her moment.
Not just for the moment but for always, Angie Minnelli is my favorite.
~ ~ ~
[alert_blue] Sources: brainyquote.com, Wikipedia, Greater Pittsburgh Chamber of Commerce, wrestlingdata.com, Pro Wrestling Hall of Fame, diva-dirt.com, slam.canoe.ca/Slam/Wrestling, onlineworldofwrestling.com, .pwinsider.com, wrestlingmemorabilia.blogspot.com, bizjournals.com, fciwomenswreslting.com, photos Wikimedia Commons. Thank you prowresblog.blogspot.com for Ms. Minnelli's photo. [/alert_blue]