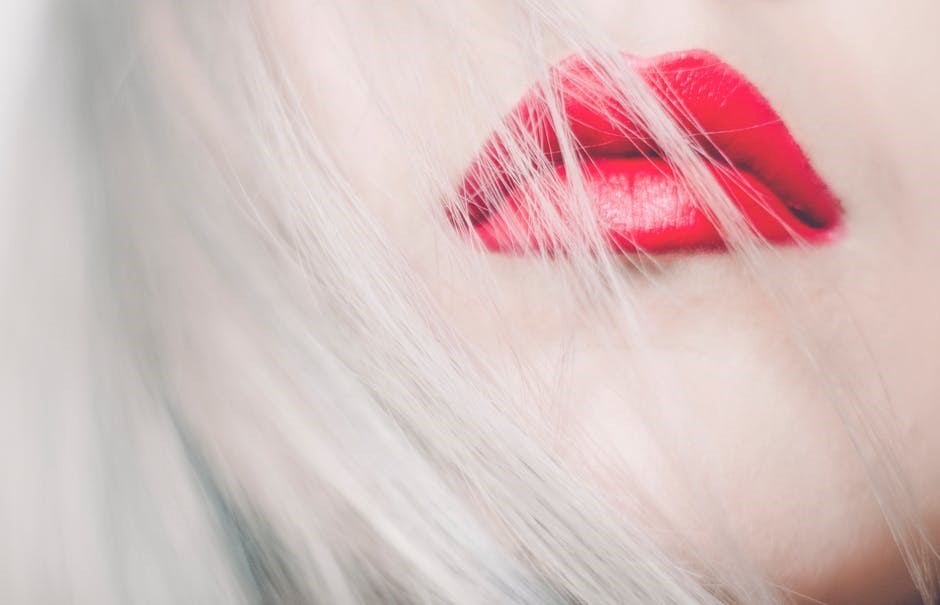 Gia Primo is an Elite Wrestler who proves that time and experience are great teachers.
If you have been a fan of women's submission wrestling for decades, when it comes to female competitors, like flowers that bloom in early spring only to wither at its end, during those years you see myriads of well-meaning women wrestlers come and go.
I purchased Sexy Starlit's matches from Robin's backyard and others from a So Cal event, saw her completely dominate the eternally beautiful Stormee Knights in real competition, got really excited about her and then never saw her again. There was a beautiful blonde from Florida who wrestled with Renee at The Haven in its early years who did some great work and I never saw her again either. If we keep going, this list could be as long as the Alaskan Pipeline.
Few have the staying power of Gia Primo, a young mid-western beauty who quietly earned a strong reputation post 2000 and continues to build upon it.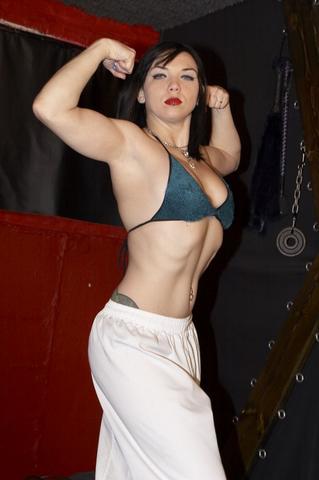 photo via wb270 press release
I've covered matches of slightly smaller competitors who inflate their stats, one saying she is 5ft 6 inches and 130 pounds and I'm thinking, true as long as she is fully covered in maple syrup, sprinkled head to toe with walnuts and standing on a shoe box.
According to her website the dynamo Gia is listed at 5ft, 4 inches and 125 lbs. Okay, I'll go with that. Having said that, she is never one to be taken lightly as she has a methodology that slowly wears down an opponent until they submit, often from fatigue.
[pullquoteright] Stamina is the force that drives the drumming; it's not really a sprint.
……..Neil Peart[/pullquoteright]
Like many submission wrestlers, she has traveled the globe competing with numerous famous private wrestling companies and never seems to mail in a performance. Finding herself at a foreign club in London she woman handled a respected competitor named Dragon Tooth who previously gave many opponents trouble.
Gia is true to her name in terms of how she competes. Top notch, grade A, premium, primo intelligent wrestling. Her match against Julie Ginther at a South Florida club is legend. You can see the sweat glistening on both girls and Gia comments on how hot and slippery it is in a fully competitive excruciating match. Mostly when I've seen her wrestle, she tends to quietly dominate her surprised opponents.
She is willing to find herself in long, tough grueling matches in front of partisan crowds as she did with Xana of Europe fame and locked on larger proven opponents like Lee who wrestled victoriously at another company.
A nice foundation of Ms. Primo's background is presented at her site, giaprimo.com.
"Gia Primo is a martial artist, who currently specializes in submission wrestling and modeling. Gia is experienced and accomplished in the fighting arts. Her stamina and technique are often cited to be her main strengths. Her skill set includes: MMA grappling, boxing, kickboxing, judo, Brazilian Ju Jitsu and freestyle wrestling."
"She studied for a couple months at the Carlson Gracie Jiujitsu School in Chicago. Currently, she holds a black belt in Combat Do (MMA form that teaches jujitsu, judo, hapkido, Thai boxing, and kempo). Master Bob Schirmer and Shonie "Mr. International" Carter shaped her into a lean, mean, jujitsu-fighting machine. Gia has been recorded squeezing 190lbs of pressure and cracking open watermelons with her thighs."
One of the many reasons the female submission wrestling community is becoming more attractive to corporate sponsors is because of their pattern of globe-trotting and similar to the rest of the western female population, most have attended or graduated from college. In Gia's case she holds university degrees in Criminal Justice and Psychology.
Although her recent advertisements state she resides in Atlanta, Georgia, research indicates her longest and strongest life experiences imamate from Chicago, Illinois, the third most populated city in America. Wikipedia shares with over 2.7 million residents; Chicago is the most populous city in both Illinois and the American Midwest. Its metropolitan area, sometimes called Chicagoland, is home to 9.5 million people. Chicago is the seat of Cook County.
Chicago lays claim to a large number of regional specialties, all of which reflect the city's ethnic and working class roots. Included among these are its nationally renowned deep-dish pizza, this style is said to have originated at Pizzeria Uno. The Chicago-style thin crust is also popular in the city.
The Chicago-style hot dog, typically a Vienna Beef dog, is loaded with an array of toppings that often includes neon green pickle relish, yellow mustard, pickled sport peppers, tomato wedges, dill pickle spear and topped off with celery salt on a S. Rosen's poppy seed bun.[166] Enthusiasts of the Chicago-style dog frown upon the use of ketchup as a garnish, but may prefer to add giardiniera.
There are several distinctly Chicago sandwiches, among them the Italian beef sandwich, which is thinly sliced beef slowly simmered in au jus and served on an Italian roll with sweet peppers or spicy giardiniera. A popular modification is the Combo—an Italian beef sandwich with the addition of an Italian sausage. Another is the Maxwell Street Polish, a grilled or deep-fried kielbasa — on a hot dog roll, topped with grilled onions, yellow mustard, and hot sport peppers.
A distinct style and personality reflects Gia as well.
When researching Gia's fan base there seems to be much discussion about her sporting more tattoos than she has in times past. It seems we all evolve and change through life's journey so it's no surprise that Gia would as well.
Most of her fans are ecstatic with her as this real testimonial speaks to at The Wrestler's list website wb270.com. "Gia is very knowledgeable in all wrestling holds. Her stamina and endurance are amazing. I couldn't keep up. I have wrestled a lot of the session wrestlers out there and she submitted me way many more times than any of the others could. Gia is as smart as a whip, funny as hell…and let me tell you, pictures DO NOT do her justice. Gia is easily the most beautiful woman I have ever laid eyes on. "
Quite a compliment.
This fem competitor speaks to her fan attraction and success as well. "I work out 3-4 times per week on cardio and strength/endurance training. Also, I work as a Personal Trainer, so my form in in peak condition. I have been involved with amateur female wrestling for nearly a decade, and been beating up guys for nearly as long. I have also done fetish, lingerie, and adult modeling, so you may infer that I have an extremely attractive face and body."
Our experience in watching Gia's matches, win or lose (mostly win), she gives 100%. Nothing is left on the mats except a defeated opponent. No matter the outcome she's very professional and fully competitive. When you have admired and respected someone for a long time, even if from a distance, it's enjoyable to re-live some of the experiences as a fan and give credit where credit is clearly deserved.
Gia Primo's grappling is truly top quality.
~ ~ ~
Sources: giaprimo.com, Wikipedia, wb270.com, fciwomenswrestling.com, Gia's photo girlswithmuscle.com, city photo's thanks to Wikimedia Commons.