UFC Star Julianna Pena, Talking Big, Backing It Up Big Time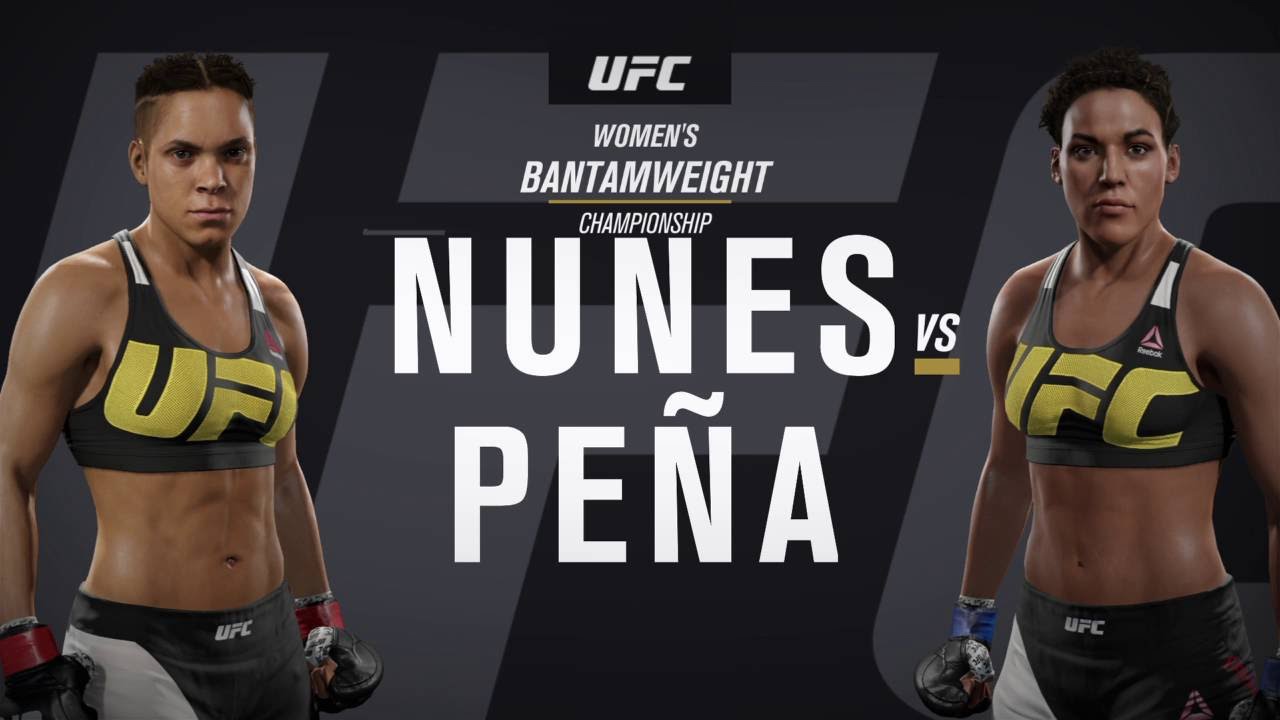 July 6, 2021
Your actions speak louder than words.
Even when you shout.
Let your fighting do the talking.
Put up or shut up.
We've heard all of those expressions before and they speak to practical thinking. If you are the average citizen.
MMA Female Fighters are not the average citizens.
Julianna Pena is not the average MMA Fighter.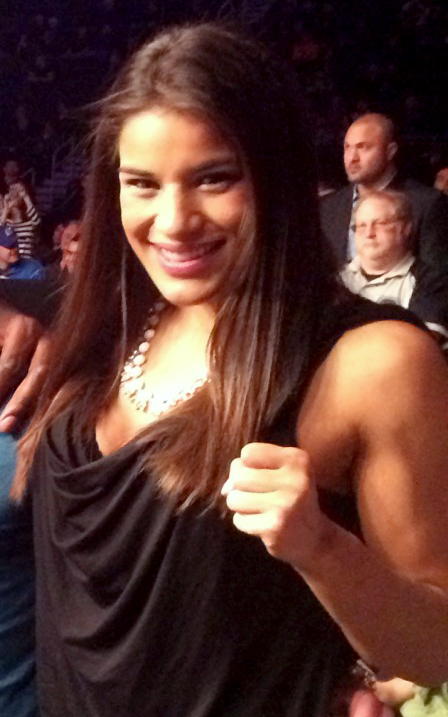 Thankfully.
She is a breath of fresh air even when she is blowing red hot steam at the legendary Rhonda Rousey.
We were a little surprised at how hot that steam actually was. Ouch.
As posted by bleacherreport.com, "One of the finalists for season 18 of The Ultimate Fighter, Julianna Pena, is known for telling it how it is, and that didn't change during an appearance on FOX Sports Live Wednesday.
When asked what "bugs her the most" about UFC bantamweight champion Ronda Rousey, "The Venezuelan Vixen" had a very straightforward answer.
"I think what bugs me the most would be just her all-around pretentious attitude, and I feel like she's just a spoiled rich brat, and uh, that's what I think."
Okay. That's one thought. A powerful thought. A red hot steamy thought.
Yes Julianna will tell you exactly what she thinks, even if it isn't what you want to hear. Even when you don't ask for her opinion.
Even when it may not be in her best interests to say it. Like trash talking Amanda Nunes. Is that ever a good idea?
We know, it's not what you say, it's how you say it, but sometimes isn't it best just not to say anything at all?
Not according to the gospel by Pena.
When asked about her upcoming August 7, 2021, UFC 265 fight with the reigning Bantam Weight champion, someone named Amanda, the team at mmanews.com shared how Julianna expressed, "Her belief that she is the worst possible stylistic matchup for Nunes. To support this argument, she hearkened back to Nunes's UFC 178 loss to Cat Zingano, where Peña described Nunes as curling up in the "fetal position" and quitting."
Ouchy in the grouchy.
The interesting thing is, she can back it up.
Most of the time.
Not all of the time since at this date, she has lost four times.
Julianna Peña is an American mixed martial artist who competes in the Ultimate Fighting Championship. She is the first woman to win The Ultimate Fighter. As October 14, 2019, she is #4 in the UFC women's bantamweight rankings.
That our friends is quite a resume. That is backing up your talk big time.
Ms. Peña made her professional MMA debut in May 2009.
She won four consecutive fights but suffered her first defeat in April 2012 to future fellow The Ultimate Fighter 18 cast member Sarah Moras in a 140-pound catch weight bout.
The fight took place just two months and one week after Julianna was involved in an accident with a drunk driver while walking in downtown Spokane in which she was knocked unconscious and suffered a broken nose.
Ten months later she returned to professional competition in a fight in the flyweight division, a move down from the bantamweight division, losing by unanimous decision.
For those of us who casually watch this fierce female MMA world, what is a catch weight bout?
A catch weight is a term used in combat sports, such as boxing or mixed martial arts, to describe a weight limit that does not adhere to the traditional limits for weight classes.
Julianna is willing to fly against the norm. Often. No one can accuse her of not taking risks. That can turn you into a star. One that is ready for prime time television.
In August 2013, it was announced that Julianna was one of the fighters selected to be on The Ultimate Fighter: Team Rousey vs. Team Tate.
Have success here and it can propel her to stardom.
Julianna faced Gina Mazany in the elimination fight to get into the house. She controlled the fight from early on, winning a clear unanimous decision victory after two rounds.
During the first tournament fight in the house, Juliana faced veteran and top-ten ranked Shayna Baszler.
Ronda Rousey selected this match-up between the two first female picks.
The highly ranked and more experienced Baszler was widely considered the favorite.
After a back and forth first round in which Julianna landed effective boxing combinations and escaped several of Baszler's submission attempts, Julianna came out hard in the second round, connecting with powerful knee strikes that staggered Baszler.
The fight then went to the ground, where Juliana was able to achieve back mount and won via rear naked choke for perhaps the biggest upset victory of the season.
Once again. She can back it up.
Sometimes in a very scary way.
As observed by bleacherreport.com, "Throughout The Ultimate Fighter season 18, Pena delivered scary performance after scary performance, and this was no different. While Rakoczy is a great counter-striker, Pena gave her no space and took her down, jumped to mount and went nuts on her. For the first time in a long time, Pena exits The Ultimate Fighter and enters the UFC as a force to be reckoned with."
The last analysis is spot on.
In the semifinals, Julianna faced off against Sarah Moras. The two fought previously in a professional bout in 2012, with Juliana losing after suffering an injury due to an arm bar which forced the doctor to stop the bout between the second and third rounds.
Undaunted, Julianna won the fight via guillotine choke in the second round to avenge the loss.
Coming into the fight Sarah expressed that she didn't like to go into fights with emotions but because of Julianna's trash talk, she expected to elbow her a few extra times.
Oh, oh. We sensed an intense fight in the making.
Julianna made it clear that she must win this fight and even broke down and cried.
When we watched the fight it was as though Julianna kept Sarah fighting from a defensive position, on her back the whole time. It is extremely hard to win that way. It very likely the person continually on top will win that way. Whatever big talk Julianna was doing before the fight?
Once again she backed it up. In prime time.
Later Julianna faced Jessica Rakoczy in the finals on November 30, 2013 at The Ultimate Fighter 18 Finale. She won the bout via TKO in the final seconds of the first round and became TUF 18 women's bantamweight champion.
Our Spokane, Washington star continues to rise, as recently as July 13, 2019, in Sacramento defeating Nicco Montano.
Often taking risks and considering all options, Julianna is now making a name for herself in another career. As announced by mmajunkie.usatoday.com in November of 2019, "Combate Americas has long since made inroads in the Spanish-speaking mixed martial arts community, and now the company is getting ready to make its full-court press to capture the English-language fan base.
Combate announced Tuesday that Max Bretos and Julianna Pena will serve as the English commentary team for its AXS TV broadcasts. Bretos, a veteran ESPN anchor, will serve as the play-by-play announcer, while Pena, "The Ultimate Fighter 18" winner, will be serve as color commentator."
Very impressive.
Julianna should do well.
No one could accuse her of being shy. As Rhonda Rousey found out, she will certainly speak her mind. The difference between Julianna and others who take the same approach is that Juliana can back up the talk.
Now she gets to wear designer threads while doing her job.
Another opportunity for Julianna to back up her game with boisterous expressions is coming up.
Talking trash is one thing. It does create interest, if only for the fans hoping to watch you get flattened for doing so.
Some say it is why UFC boss Dana White agreed to her matchup with Amanda.
Okay. We'll see.
Even when it doesn't appear to be a sane idea, backing your talk up can catapult you to the top.
Julianna is proof of that.
The world will be watching.  
~ ~ ~
OPENING PHOTO femcompetitor.com, grapplingstars.com fciwomenswrestling.com YouTube-fight-promo-editorial-photo-credit-UFC
https://en.wikipedia.org/wiki/Catchweight
https://en.wikipedia.org/wiki/Julianna_Pe%C3%B1a
https://www.mmanews.com/2021/06/amanda-nunes-responds-to-julianna-penas-trash-talking-media-tour/
https://www.tapology.com/fightcenter/fighters/julianna-pena-the-venezuelan-vixen
https://www.ufc.com/athlete/julianna-pena
https://www.sherdog.com/fighter/Julianna-Pena-50883
https://mmajunkie.usatoday.com/2019/11/julianna-pena-max-bretos-axs-tv-combate-americas-commentary-team
https://fansided.com/2019/07/14/julianna-pena-successful-return-ufc-sacramento-felt-great/
https://bleacherreport.com/articles/1869402-julianna-pena-ronda-rousey-is-pretentious-and-a-spoiled-rich-brat
https://bleacherreport.com/articles/1871154-the-ultimate-fighter-18-finale-what-we-learned-from-pena-vs-rakoczy
https://en.wikipedia.org/wiki/Julianna_Pe%C3%B1a
https://www.ufc.com/athlete/julianna-pena
https://www.sherdog.com/fighter/Julianna-Pena-50883
https://mmajunkie.usatoday.com/2019/11/julianna-pena-max-bretos-axs-tv-combate-americas-commentary-team
https://fansided.com/2019/07/14/julianna-pena-successful-return-ufc-sacramento-felt-great/
https://www.tapology.com/fightcenter/fighters/julianna-pena-the-venezuelan-vixen
https://www.mmafighting.com/2020/1/27/21083662/aspen-ladd-vs-julianna-pena-official-full-ufc-on-espn-8-card-in-columbus-announced
https://www.fcielitecompetitor.com/
https://fciwomenswrestling.com/