Strengthen the Muscles That Support the Knee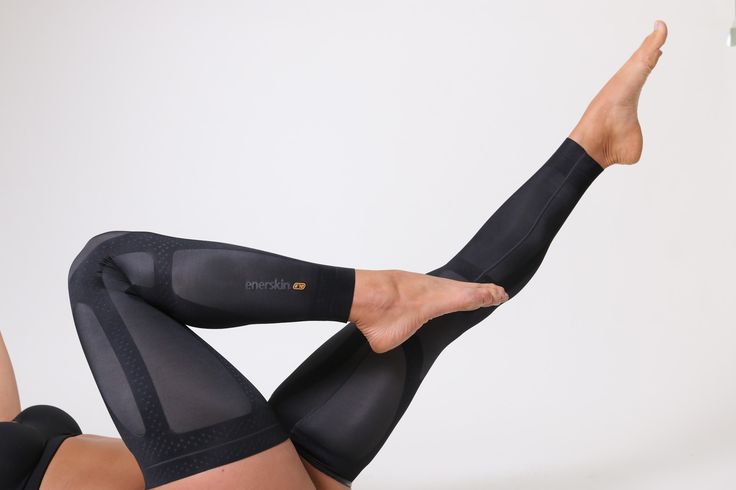 July 21, 2020,
Athletes who dazzle in the professional world, no matter their sport, always have an underlying concern that if something goes awry with their knee, everything could change in the blink of an eye.
Where has she been?
Is she coming back?
A star female athlete from Northern California who has made a name for herself is always a source of pride in our female grappling community.
The female MMA sensation Aspen Ladd is such a luminary, hailing from the desirable Sacramento suburb of Folsom.
Folsom is a city in Sacramento County, California, United States. It is commonly known for Folsom Prison, the song "Folsom Prison Blues" as well as for Folsom Lake. The population was 72,203 at the 2010 census. The median home price in Folsom is $624,000 with the average household income at $102,692.
Folsom is home to 32 miles of bike trails including the Humbug-Willow Creek Trail. This particular trail system follows both Humbug and Willow Creeks, and passes through several traces of dredge tailings and riparian forests.
Other trails include the Folsom Rail Trail (along Folsom Boulevard), The Folsom Lake Trail (to connect El Dorado Hills with Lake Natoma), and the Oak Parkway Trail (between Blue Ravine Road and East Natoma Street).
Folsom is also the endpoint of the American River Bike Trail, which starts in Sacramento.
A friend in our circle remembers taking his bike, starting at Sacramento State University and riding the bike trail, about 20 miles to Fair Oaks, California to meet a friend. It is one of the most  beautiful scenic rides you would ever want to see.
Aspen is from a wonderful village.
Ms. Ladd is an American professional mixed martial artist who competes in the Bantamweight division of the Ultimate Fighting Championship (UFC).
A dynamic professional since 2015, Aspen started her professional mixed martial arts career in Invicta FC.
As of February 10, 2020, she is #3 in the UFC women's bantamweight rankings and #10 in UFC women's pound-for-pound rankings.
After suffering her first career pro loss to Germaine de Randamie last July of 2019, Aspen rebounded with a third-round victory over of Yana Kunitskaya at UFC on ESPN 7 in December.
Boasting a 9-1 record, there was tremendous excitement about her next fight.
Then the bottom fell out.
As reported on June 26, 2020, by mmajunkie.usatoday.com, "Ladd (9-1 MMA, 4-1 UFC), who was scheduled to face Sara McMann this Saturday at UFC on ESPN 12, suffered a torn ACL and MCL, which forced her to withdraw from her bout."
Very unfortunate. The dreaded knee injury that virtually all high achieving pro athletes fear. Their opponents can't seem to stop them. Only the knee can.
If you are a high performing athlete you most likely have been concerned about preventing a severe knee injury.
What steps can you take that might help?
We have a visiting writer with some suggestions.
Strengthen the Muscles That Support the Knee Joint With Knee Exercises
Life would be simple if knee joint pain were a thing of the past, with surgeries fondly remembered as an old-fashioned method of treating injuries. Occurring sooner than we think, more and more individuals who are diagnosed with knee injury with pain are using an alternative to surgery and strong medication. This alternative method is used to strengthen the muscles that support the knee joint with exercises – much cheaper, less invasive, and just as affective with the patient more in control of their own healing.
The knee consists of several parts – bones, tendons, cartilage, ligaments and muscles. Each part can become damaged and develop into a serious knee injury or the knee pain can results from parts of the knee wearing out. Up until recently, orthopedic surgeons have been the answer for surgically treating all bones, joints and soft tissues for extensive injuries or knee diseases, when damage is more extensive. But if tears are minor and the pain is limited, muscle strengthening exercises are used, building the hamstring muscles to increase the knee's strength and flexibility.
Types of knee joint exercises to strengthen the knee muscles
Before beginning any exercises, warm up by riding a stationary bike. Then straighten the injured leg and raised it slowly a couple of times.
• Water is excellent to strengthen supportive muscles of the knee joint. (1) Press the back against the side of the pool while in chest-deep water, raising each leg 90-degrees; (2) do a quick walk while in water that is chest-deep; and (3) hold onto the side of the pool and do several flutter kicks in the water.
• While sitting on a chair on or on the couch, extend the injured leg with a weight worn on the ankle.
• Lie flat on the stomach on a soft floor mat, raising the injured leg in the air as high as possible.
Using knee exercises to strengthen muscles for knee tendon injuries
Once a person injures the knee tendon (tendinitis), the muscles surrounding the area will become painful due to swelling and inflammation. Initially, the injured knee should be rested and elevated, with ice applied to the knee and compressed wraps used. Aspirin or ibuprofen can be taken to relieve any pain and inflammation during this time.
When the knee tendon is partially or completely torn, knee exercises are used as a primary rehabilitation to restore its ability to bend and straighten the entire knee area. The exercises are also used to strengthen the knee for prevention of further knee injuries. Knee ligament injuries would use similar exercises but are more vigorous in their application. Strengthening the muscles that support the knee joint with knee exercises is an excellent preventive for further injuries, or a way to work out the present painful knee injury. Even after surgery for a seriously damaged knee, knee exercises are needed in order to keep the knee flexible and movable.
Rochelle Gravance brings new insights to the age old problems of knee pain. A NAFC Master Level Certified personal trainer, she digs into her experience spanning more than a decade's work with developing her clients' health and fitness to solve their knee joint crises and concerns. In this time of over-medicalization of health problems, Rochelle leads people away from the costly and potentially risky path of knee surgery to a holistic approach to fitness and wellness.
~ ~ ~
OPENING PHOTO fciwomenswrestling.com femcompetitor.com grapplingstars.com, fci womens sports, enerskin-pinterest. photo
https://en.wikipedia.org/wiki/Aspen_Ladd
https://en.wikipedia.org/wiki/Folsom,_California
https://mmajunkie.usatoday.com/2020/06/ufc-aspen-ladd-knee-injury-open-to-135-145-options
https://ezinearticles.com/?Strengthen-the-Muscles-That-Support-the-Knee-Joint-With-Knee-Exercises&id=4807349
https://EzineArticles.com/expert/Rochelle_Gravance/607167
http://EzineArticles.com/4807349
https://fciwomenswrestling.com/
https://www.fcielitecompetitor.com/