Nicole, Submission Wrestler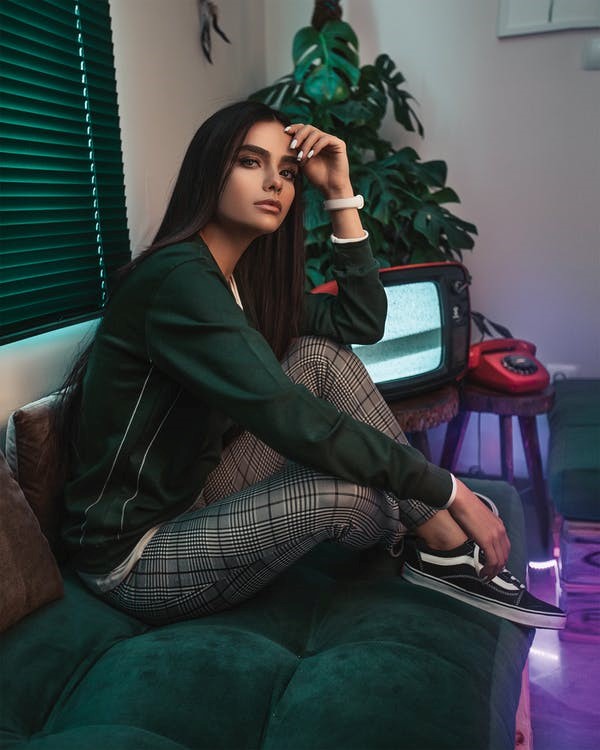 [intro] Nicole is a new female submission wrestler cleverly providing the unexpected.
[/intro]
Void of life's speed bumps, descending boulders and carefully aimed hail stones, your family life is on sweetly safe cruise control, which you carefully propelled into long term parking and park it you did at the destination you had wistfully hoped for. Now that you are having trouble waking up from your deep boredom induced slumber, a remedy you desperately seek.
What often is the antidote for this risk free go cart you designed with spousal approval and full support is the entrance of an unexpected guest.
It happened so unexpectedly in the 1980's cult classic, "Sex, Lies and Videotape" where a sexually repressed woman's husband is having an affair with her sister. The arrival of a guest dressed as James Spader, complete with long cool wavy hair and clothes dipped entirely in black ink provides the early tremblers that lead to a seismic meltdown in this Zen Master tale gone very good.
I remember when I was younger, much better looking and had more post college friends, one of those buddies would inevitably invite me to stay the weekend with him and his beautiful young wife. I always had one major goal in mind.
Please do not become attracted to his wife who will always want more male attention.
When I would later marry, female guests were most certainly welcome while male friends were closely watched through man hug smiles and carefully barred from overnight stays.
Guests can become seismic.
At Femwin's June 27, 2014 Women's Wrestling Extravaganza, everything was great with expected competitors on grand display complete with enjoyable predictability.
Then Nicole showed up.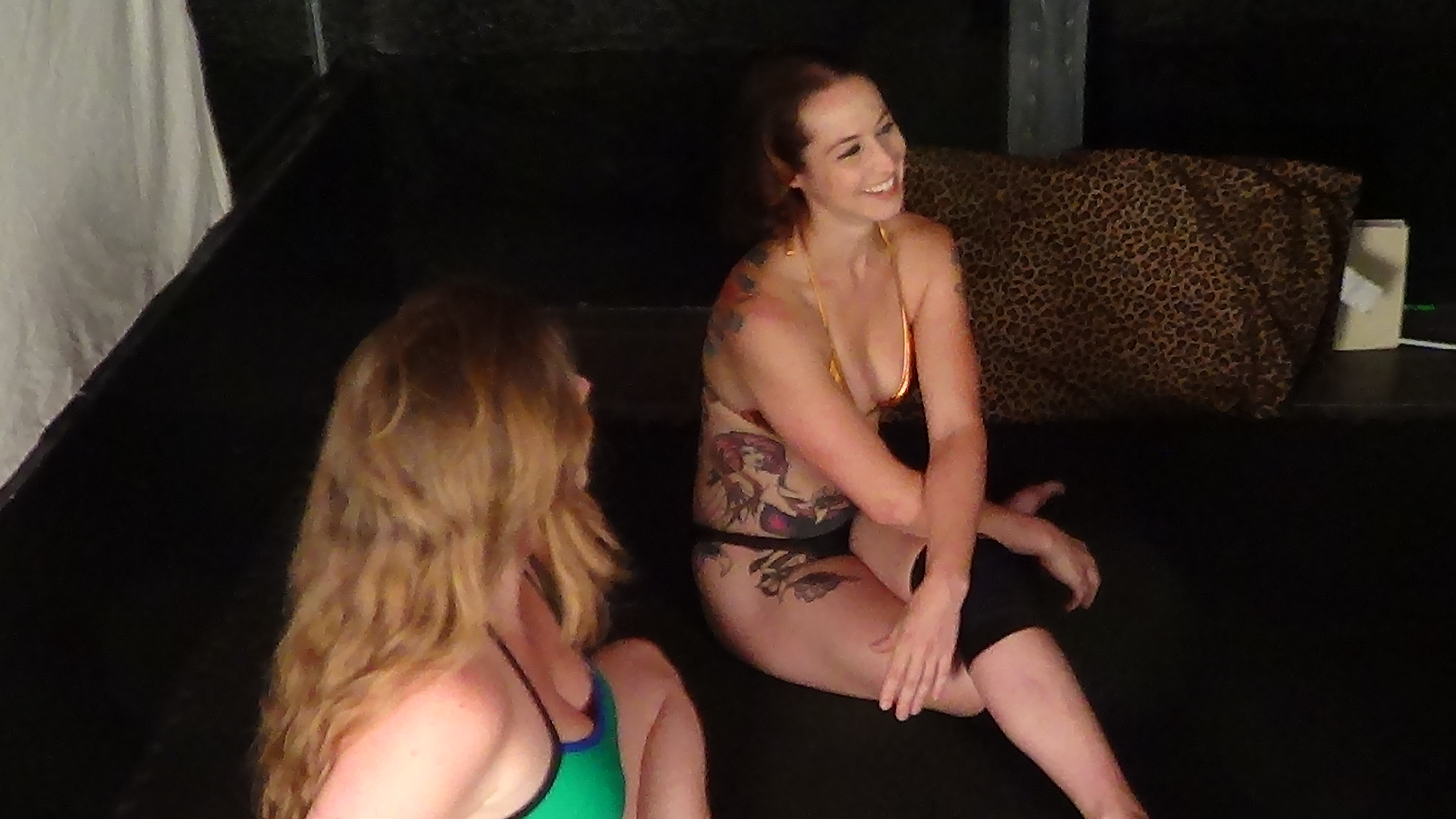 Earthquake!
The moments of happiness we enjoy take us by surprise. It is not that we seize them, but that they seize us……Ashley Montagu
Man there was a whole lot of shaking going on especially when she wrestled sweetly precious girl next door So. Cal beauty Samantha Grace in the event area. It was an erotic, fully competitive masterpiece complete with soft hair and shapely bodies in fight flight.
I had to book Nicole and Samantha for a re-match.
The interview that led up to the match was like the peeling of a juicy sweet dark colored orange.
Nicole resides in Las Vegas.
The first thing I noticed on this sparkling brunette was her impressive body art which is far more extensive than a collection of tattoos. It's sure to weave a tale that is soon to unfold in the female submission wrestling world.
Raised a family oriented farm girl; Nicole was introduced to equestrian riding as a wee three month old. She began seriously riding since the age of four. Her eyes sparkled as she shared her extensive riding experiences.
She seems to be a girl attracted to the lights as she has participated in the circus complete with walking on stilts and being an expert contortionist.
As a sixteen year old she and her family traveled to Europe where they stayed on the French Riviera in an enticing small village town that caressed the beach. It was there that Nicole was introduced to Guerilla Art.
Wikipedia informs, often known in English as the French Riviera, is the Mediterranean coastline of the southeast corner of France, also including the sovereign state of Monaco. There is no official boundary, but it is usually considered to extend from the Italian border in the east to Saint-Tropez, Hyères, Toulon, or Cassis in the west.
This coastline was one of the first modern resort areas. It began as a winter health resort for the British upper class at the end of the 18th century. With the arrival of the railway in the mid-19th century, it became the playground and vacation spot of British, Russian, and other aristocrats, such as Queen Victoria and King Edward VII, when he was Prince of Wales.
In the summer, it also played home to many members of the Rothschild family. In the first half of the 20th century, it was frequented by artists and writers, including Pablo Picasso, Henri Matisse, Edith Wharton, Somerset Maugham, and Aldous Huxley, as well as wealthy Americans and Europeans. After World War II, it became a popular tourist destination and convention site. Many celebrities, such as Elton John and Brigitte Bardot, have homes in the region.
The French Riviera surrounds the principality of Monaco with a total population of over two million.
This magical destination is a major yachting and cruising area with several marinas along its coast. According to the Côte d'Azur Economic Development Agency, each year the Riviera hosts 50% of the world's super yacht fleet, with 90% of all super yachts visiting the region's coast at least once in their lifetime.
As a tourist center it benefits from 300 days of sunshine per year.
Have you ever heard of Guerilla Art?
The site guerilla-art.wikidot.com explains that Guerilla art, also referred to as "street art", is a method of art making where the artist leaves anonymous art pieces in public places. It is often an installation in an unauthorized location. It is a way for an artist to express their views and opinions to a large audience in an anonymous way.
In contrast to popular belief, guerilla art does not have to be done with spray paint. Other popular forms include videos and projections. There is no one motivation for making guerilla art. However, popular reasons include statement making, the sharing of ideas, the desire to send out good karma, and plain fun. Many times guerilla art is used to make a political statement; however, for this assignment it is used to make a statement about creativity.
When it comes to wrestling, Nicole proved to be very creative. This writer enjoyed watching her perform so she deserved a reward.
She would get a chance to wrestle super star Kristie Etzold.
Kristie would show up a little later in the day as she needed to work on perfecting her tan and once she lifted petite, shapely Nicole over her shoulders, I sensed we should try something else. We did and it was major fun. We will never speak of it (wink) because as they say, what happens in Vegas; stays in Vegas.
After her visit, we were certainly awakened and our extravaganza weekend would never be the same.
In the film described above, James Spader's character would eventually fade from guest status into an unexpected hero that procured the grand female prize and created openings, hopefully permanent.
Is this Nicole's only shining moment in the fully competitive female submission wrestling spotlight? Will she remain a guest or take up permanent residence? She has so much to offer and let's please clasp our hands together in appreciative applause.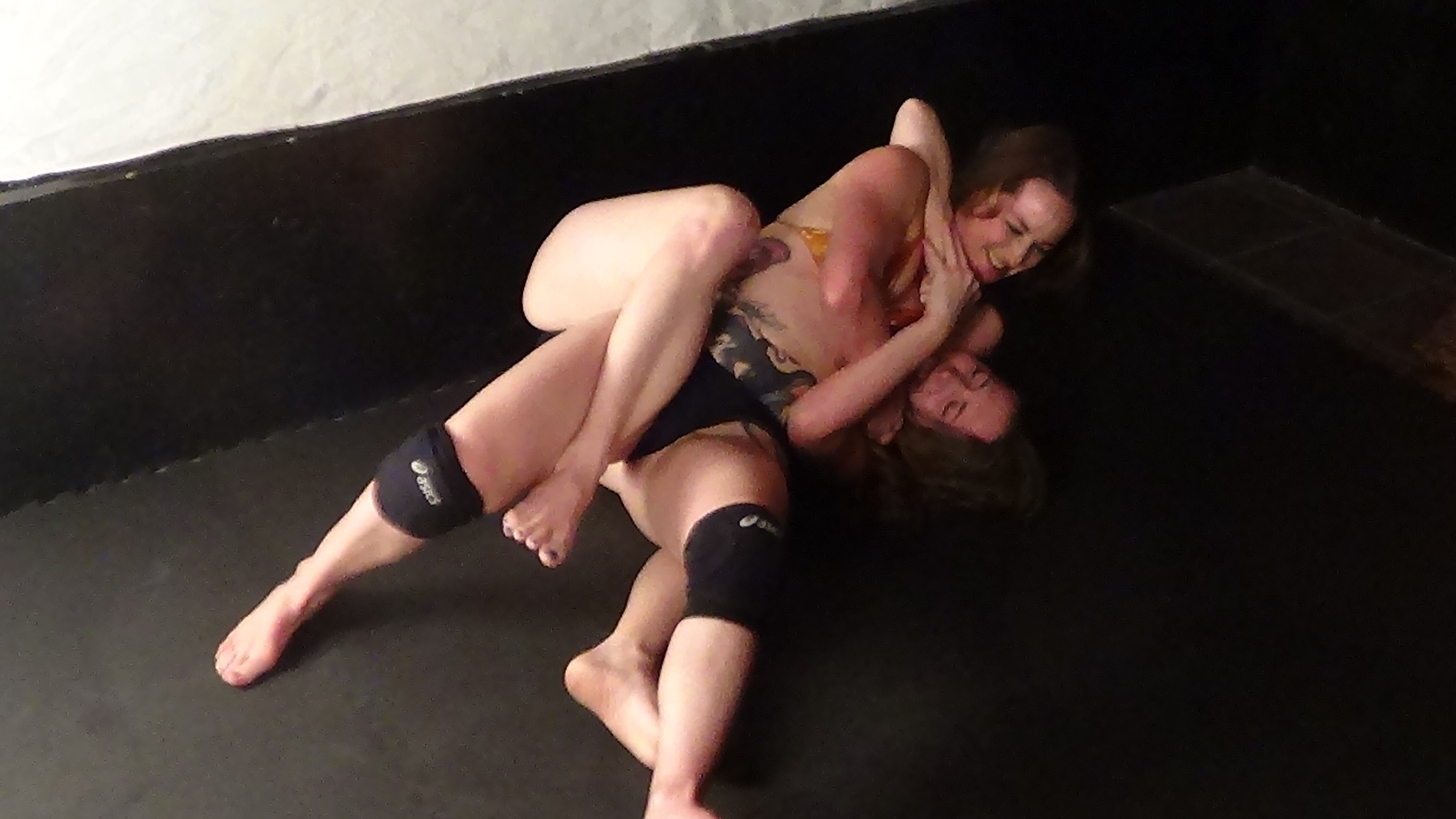 As an unexpected guest she initiated seismic energy, generated new excitement and was a powerful merchant of change.
The votes are in. She played her role well.
~ ~ ~
[alert_green] Sources: brainyquote.com, Wikipedia, guerilla-art.wikidot.com, fciwomenswrestling.com, Wikimedia Commons photos.
[/alert_green]