Fem Wrestling – Where To?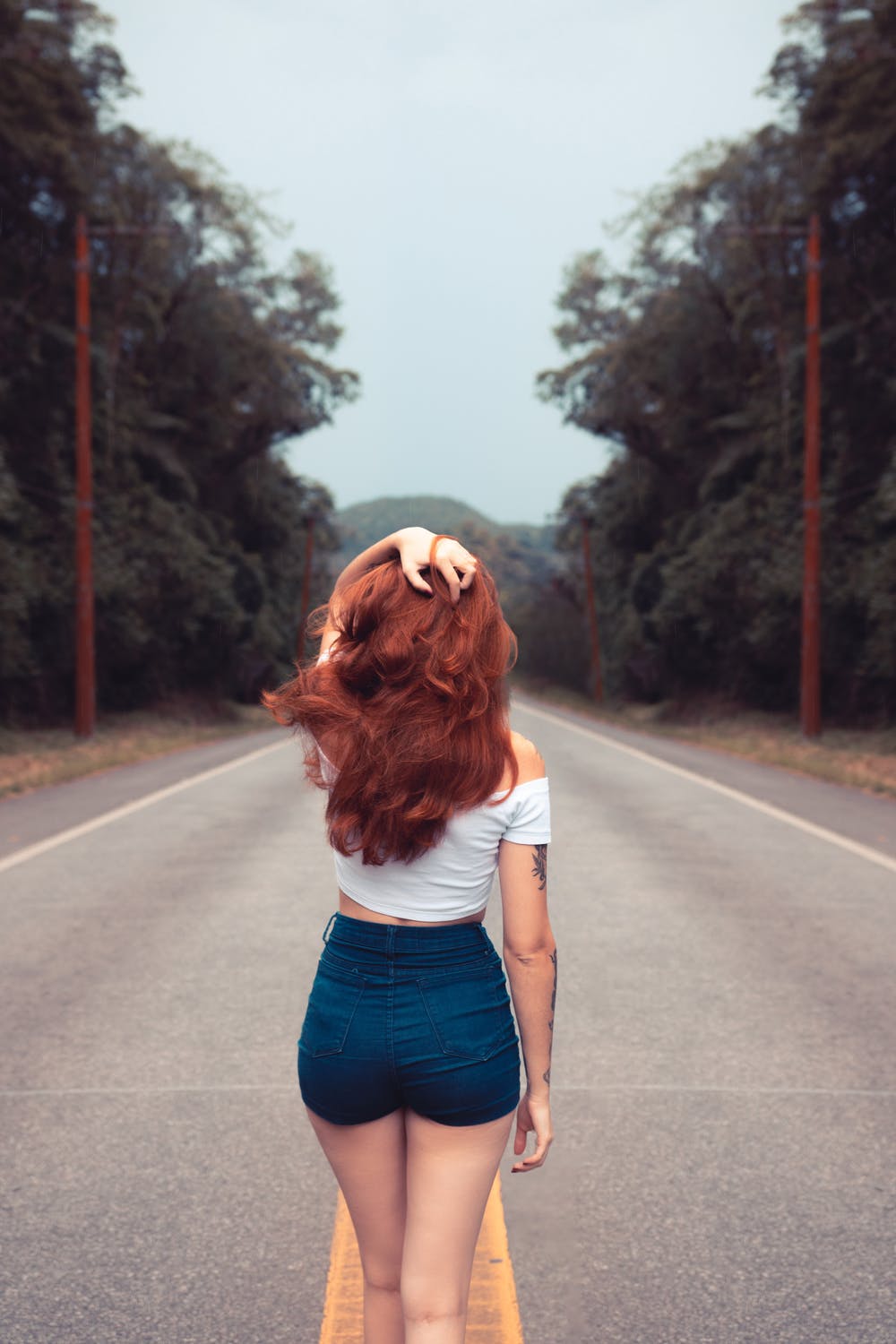 [intro] What Road Is The Female Submission Wrestling Industry Traveling On? [/intro]
What destination is the women's submission wrestling industry traveling towards?
You can take the Interstate. You can take the highway. You can take the back roads. You can take the side streets. You can take the bridge or you can take the tunnel.
No matter what road you take, if you're persistent, all can lead to competitive women's wrestling.
[pullquoteright]A person often meets his destiny on the road he took to avoid it……Jean de La Fontaine[/pullquoteright]
On Friday, July 25, 2014, I decided to take Highway 680, past Walnut Creek, Concord and Dublin towards San Jose.
I understand why they call California the Golden State. Along the alternate drive to the main highway into San Francisco, everywhere you look there are sun baked grass covered golden brown rolling hills. It's almost hypnotic. The appearance is a soft wavy brown, like the hairs on the back of a friendly golden retriever. There are photo opportunities everywhere.
In northern California, Isamar is a master recruiter and out did herself once again. At this shoot produced by a private video company the competitors scheduled were Mona, Andre (female) and Ingrid.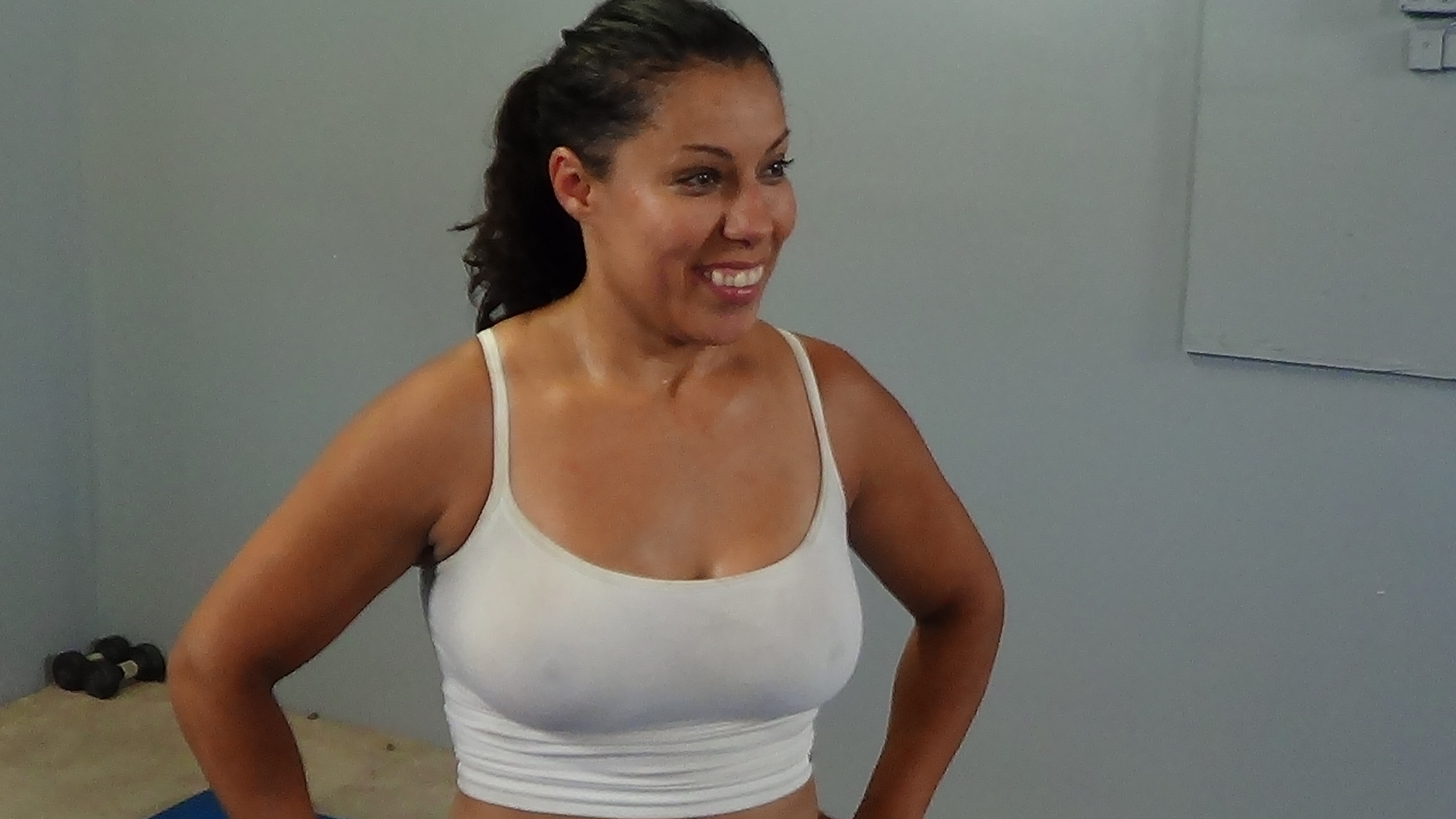 This writer had never met them before so it's always exciting to meet someone new. So many competitors come and go.
The roads that characters travel in film can guide them to many places. Some roads are avenues to escape a painful past, desperate present and a hopeless future. Other roads, like ones taken on vacation tend to be circular thus no matter how far a person may travel; they eventually end up at their original destination. Many roads take the traveler down dead end streets or deceive them; stranding them endlessly on the go everywhere, go nowhere tour.
[pullquoteleft] The high road is always respected. Honesty and integrity are always rewarded…….Scott Hamilton[/pullquoteleft]
If women's submission wrestling is a traveler, as an industry, what road is it headed down? What destination is it headed towards? To some degree, the shoot I covered near Santa Clara, California provided some insight.
My grandfather once told me not to form any habits because they are impossible to break. When I travel to San Jose to cover a shoot, I always stop in at The YC Café where the people are interesting and the owner friendly. The food is good too. This is one habit I don't see a need to break.
The competitive wrestling shoot was going as expected until we got to the last match. It brought together a beautiful feminine, conservative looking, talkative woman about 30 years in age against, by her own admission, a girl from a poor neighborhood in her early twenties who looked like a teenager but a previous ID check verified her adult status.
It started out predictably enough with our feminine beauty blessed with looks similar to an authoritative sexy school teacher who began to act like a school professor providing our cute young urban tough girl with all kinds of wisdom, insights on holds and strategy since she possessed more matches on her resume than her younger opponent. Smug? Maybe. Confident? Certainly. The young girl smiled and listened attentively.
How sweet.
Once the match began our chalk board maiden scored an early submission but I remember thinking to myself that I get the feeling this is not going to go according to the designed school curriculum and if it doesn't our charming instructor does not have a plan B.
Well, I was right, it did detour from the original plan and our young warrior complete with a punk styled hairdo began to seize control of the match and soon began to crank out one submission after another. The odd thing about it was the more she began to dominate the slightly older nicely shaped soft beauty, the more the teacher began to yield to her until there was complete domination in this very real unscripted and incredibly erotic match.
It was excruciatingly long.
It was a barn burner.
After the matches were done, I walked outside on this very warm muggy San Jose afternoon and with slight wonder watched the airplanes glide in and out of the San Jose Airport not far from Santa Clara.
On July 18, 2014, the airport website flysanjose.com shares, "Mineta San José International Airport (SJC) served 9,063,012 departing and arriving passengers in fiscal year 2013-14, which ended June 30, a healthy 6.8 percent increase compared to the previous fiscal year. Passenger activity grew in May and June by 3.1 percent and 8.9 percent year-over-year, respectively, marking 18 consecutive months of passenger growth.
Mineta San José International Airport (SJC) is Silicon Valley's airport, a self-supporting enterprise owned and operated by the City of San José. SJC served 8.8 million passengers in 2013, a 5.9 percent increase year-over-year, and was the second fastest growing medium hub airport in the US. SJC offers approximately 135 daily flights on 12 domestic and international carriers to 29 nonstop destinations.
SJC has reached a new threshold and measurement of success by serving more than nine million travelers."
The great information site Wikipedia provides more details. The airport "is named for San Jose native Norman Mineta, Transportation Secretary in the Cabinet of George W. Bush and Commerce Secretary in the Cabinet of Bill Clinton. The name also recognizes Mineta's service as a Councilman for, and Mayor of, San Jose. It is a U.S. Customs and Border Protection international port of entry. It is two miles northwest of Downtown San Jose near the intersections of U.S. Route 101, Interstate 880, and State Route 87. The dominant carrier is Southwest Airlines with Alaska Airlines as the second largest. The airport has free Wi-Fi in all terminals."
San Jose truly has many of the benefits of a great modern city.
[pullquoteright] Human decision-making is complex. On our own, our tendency to yield to short-term temptations, and even to addictions, may be too strong for our rational, long-term planning……Peter Singer
[/pullquoteright]
As I stood there, I reiterated to myself that the female submission wrestling industry desperately needs the conservative women's freestyle world to move into the future. Today's shoot is the epitome of that. The girls are new (again). The wrestling is mostly erotic meandering on another ribbon laced bridge leading to nowhere. Enjoyable as it is, it's not building towards anything. It's not paving a highway into the long term future. Unless something changes it will always be about the short term money.
The competitors will mostly be forgotten.
I once saw a Japanese film that mesmerized me years ago. It was audible in Japanese with English sub titles. It was the story of a truck driver who left his family for a beautiful young woman who was destined to have a tragic fate if she stayed on the road with him. The music was hypnotic, the relationships between the characters affecting, the writing was well connected and the deeply sad ending inevitable.
[pullquoteleft] Maturity is achieved when a person postpones immediate pleasures for long-term values……Joshua L. Liebman[/pullquoteleft]
Yes, many meandering and erotic roads lead to a competitive female wrestling destination with the posted signs along the way carefully marked with the words "short term". Partnering with the freestyle world must be in the future if there is any hope of long term growth and survival. If that is the case and this writer believes that it is; that means there's only one pathway left to take that has the possibility of yielding expansive, long term positive results. Memo to the submission world:
Partner with the conservative freestyle world at public events. For long term results that opens the door to the possibility of growth and survival?
Take the high road.
~ ~ ~
[alert_blue] Femcompetitor.com subscribes to fciwomenswrestling.com news source. No affiliation.
Sources: brainyquote.com, flysanjose.com, Wikimedia, fciwomenswrestling.com, photos thanks to Wikimedia commons.
[/alert_blue]