MACY'S CONTINUES IT'S TRADITION THROUGH CHARITABLE CAUSES OF GIVING BACK TO OUR GLOBAL COMMUNITY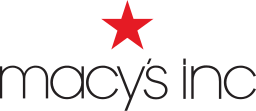 [pullquoteright] Be more concerned with your character than your reputation, because your character is what you really are, while your reputation is merely what others think you are.
…………. John Wooden[/pullquoteright]
"Macy's has a very good reputation for what they do," said Ron Friedman, head of the retail and consumer products group at Marcum LLP, an accounting firm as reported by Bigstory.ap.org AP Company.
Macys Inc. Policies section explains a facet of their reputation, "Macy's, Inc. was founded in 1929, bringing together some of the nation's best-known department stores. The roots of these individual stores stretched back well into the last century and deep into the fabric of the communities they served. In the years since its founding, Macy's, Inc. and its retail divisions have further strengthened their reputations for quality, value and service as well as for the high-caliber of associates who work within the Macy's, Inc. organization."
The website continues, "This is the origin of a tradition of pride, honor and integrity that characterize Macy's, Inc. A tradition rooted in certain basic tenets that govern who we are and how we do business."
On the morning of March 6, 1929, millions of Americans opened their edition of The New York Times to find a headline that would send the business and retail world into a spin of excited chatter and speculation – "Abraham & Straus and Filene's to Unite." The announcement marked the beginning of the evolution of what was to become one of the largest and most influential corporations in retail history.
For years Macy's has been involved in many charitable causes that have benefited communities across the globe. According to their website Macysinc.com through their gifts from Macy's, Bloomingdale's and the Macy's Foundation, more than $26 million was contributed to approximately 4,500 nonprofit organizations in 2012. The majority of their gifts were directed to their core focus areas for funding: arts and culture, education, the environment, HIV/AIDS awareness and research, and women's issues – particularly women's health and domestic violence.
In 2012, Macy's Foundation contributed more than $4 million to charities across the country as a dollar-for-dollar match of their associates' personal charitable contributions to nearly 3,400 individual nonprofit organizations.
A major gift during the year was a contribution of $1 million to the American Red Cross for relief aid in response to Hurricane Sandy, which devastated large sections of their Northeast markets. The contribution was from Macy's, Inc. on behalf of their Macy's and Bloomingdale's employees and from their customers.
Another major gift in 2012 was a grant of more than $1.5 million to Make-A-Wish as part of their fifth annual Believe campaign during the holidays. Macy's donated $1 for every letter to Santa dropped into their special in-store letter boxes, up to a maximum of $1 million, and added a contribution of more than $500,000 for letters posted on National Believe Day and from other in-store events.
The American Heart Association in response to the "Go Red For Women" campaign had this to share from their website, "Through the passionate support of our corporate sponsors and supporters, Go Red For Women is able to bring awareness of heart disease to millions of women every year. You can show your support of the movement through the special products and promotions of our corporate sponsors and supporters. Macy's wants you to Color Your World Red in support of Go Red For Women!"
The website IEG Sponsorship Support shared this, "We look for opportunities to let people know that we are a part of the community," said Natalie Bushaw, senior public relations and community relations marketing manager for Macy's North, one of seven regional divisions that are responsible for local marketing. Macy's North covers stores in the upper Midwest, including Chicago, Detroit and Minneapolis.
Have you ever wanted to help others in need on a large scale but as an individual or organization you weren't sure how to participate? Here is a chance to partner with Macy's and accomplish that important goal.
Shopforacause, macysinc.com shares, on Saturday, August 24, 2013, Macy's will host its 8th annual Shop For A Cause benefiting charities nationwide. Since 2006, Shop For A Cause has raised more than $45 Million for charities across the country. This is your opportunity to be part of the excitement.
Non-profit organizations with a 501(c) or 170(c)1 tax exempt status, school booster groups and religious organizations are eligible to be part of our fun and effective way to raise funds and awareness for your cause.
Your charity can sign up to participate through the SIGN UP tab on the website. Please click on Community/Foundation heading. When registering, you request a quantity of savings passes to sell for $5 each. Upon approval, you pick up your savings passes from your store and sell them to your constituents through the day of the event. Savings passes are only valid in-store and not on macys.com.
Macy's will begin selling savings passes in all stores beginning Saturday, August 14. Savings passes sold in stores will benefit the March of Dimes, our national in-store beneficiary of Shop For A Cause.
Your organization can greatly benefit. All participating non-profit organizations receive special savings passes to sell for $5 each. You keep 100% of the proceeds.
As a customer when you Shop For A Cause on Saturday, August 24, 2013, you'll receive 25% off on regular, sale and clearance merchandise, including designer brands you love, throughout the store, as well as 10% off electronics, furniture, mattresses and area rugs. And, they will be eligible to win a $500 gift card, no purchase necessary. Some exclusions and restrictions apply. See shopping pass for details.
Businesswire.com reports on this important event as well stating Macy's is calling all charities, inviting them to participate in Macy's eighth annual national "Shop For A Cause" charity shopping event. Macy's 2013 Shop For A Cause will take place on Aug. 24, but charity sign-up begins now.
Macy's Shop For A Cause is a unique one-day-only shopping event created to support local charities' fundraising efforts that, since 2006, has helped raise more than $46 million for thousands of charities across the country. In 2012, more than 7,000 charities signed up to participate.
The above news source shares this quote as well, "Over the past eight years, Macy's annual Shop For A Cause event has raised more than $46 million for local and national charities, providing our associates and customers an opportunity to give back to those organizations that touch their hearts each and every day," said Martine Reardon, Macy's chief marketing officer. "Giving back is a key component of Macy's culture. We are honored to offer our customers an easy and convenient way to make a positive difference in their communities and in the lives of others, while enjoying great savings at Macy's."
A number of our associates at Female Competition International have always had great experiences shopping at Macy's. One in particular shares with us how he and his wife would have a tradition of at least once a year spending the weekend at Hotel Nikko in San Francisco and then walk down the street and shop at Macy's because afterwards it made his wife "feel like a model."
If you ever wanted to get involved in making a difference in people's lives, the Shop For A Cause event is a great opportunity to shop 'til you drop, have a nice time, maybe afterwards feel like a model and certainly feel good about yourself. Please remember the date, Saturday, August 24, 2013.

~ ~ ~
Sources: Brainy Quote.com, bigstory.ap.org › AP Company, Macy's Inc – Policies Positions, Macy's Inc History, Macy's Inc, Giving Back to Our Communities, American Heart Association, IEG Sponsorship Support, http://www.dailyfinance.com, http://www.businesswire.com/news/home, http://shopforacause.macysinc.com, photos courtesy Macy's Inc. and Wikimedia Commons.