HS Wrestler, MMA Lover, Sydney Sweeney, Quite The Character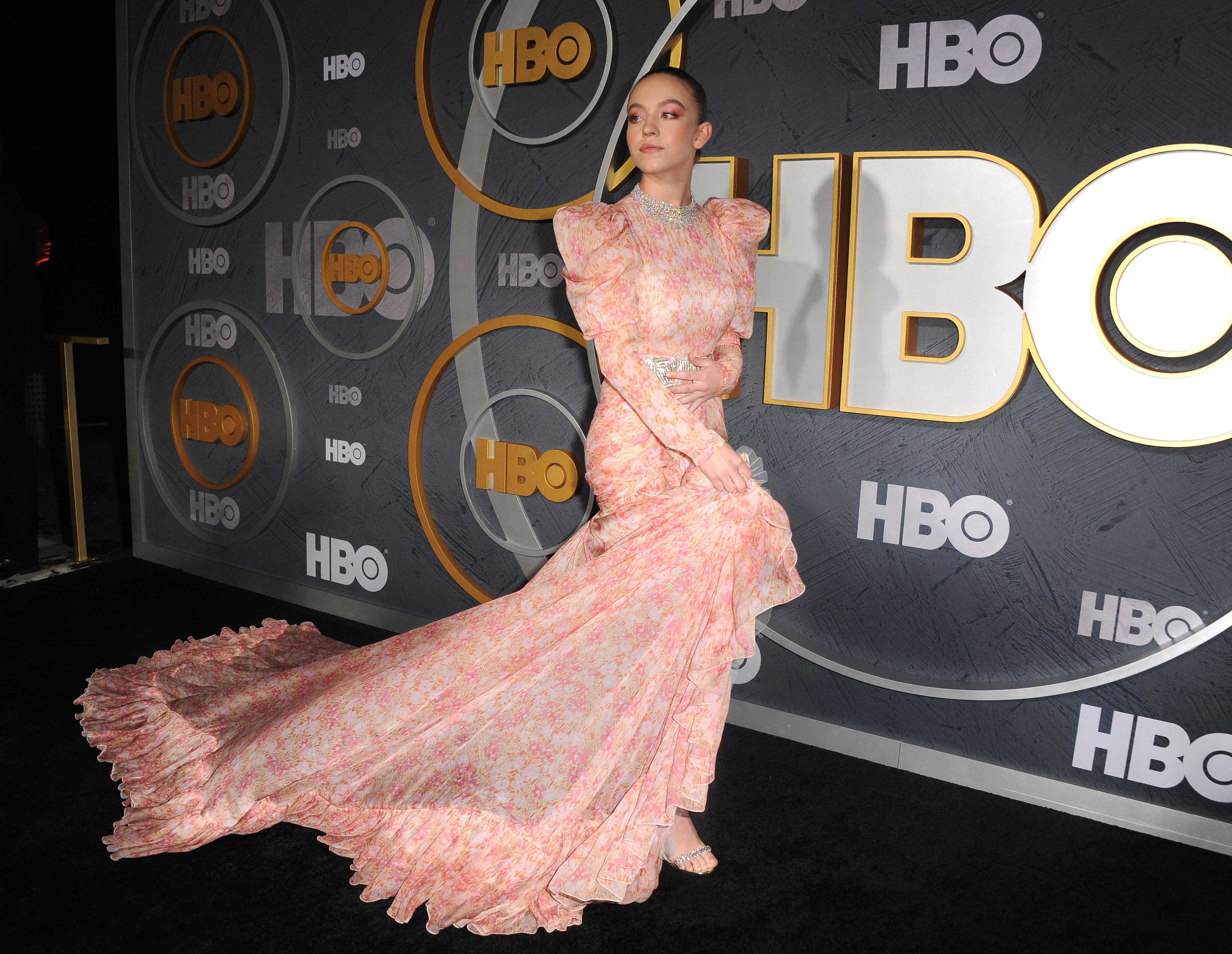 July 26, 2021,
Discussions that are now widely agreed upon used to be debates agreed upon by few.
The needle has moved progressively.
Should girls be in sports?
That's not even a discussion any more. Virtually everyone publicly agrees that they should. It would be archaic and ridiculous in 2021 to say that they shouldn't. Suggest that and people wouldn't even listen to the rest of what you have to say.
Banter that subject around in the 1930s and 40s and you would get a very different reaction.
Then you would find yourself in a debate.
So now, the thinking for parents is that involving your daughter in sports at a very young age builds character.
Or creates characters.
Or creates girls who will grow up to play characters.
Like the very young and incredibly gorgeous Sydney Sweeney. Now only 23. Make no mistake about it.
She's all grown up.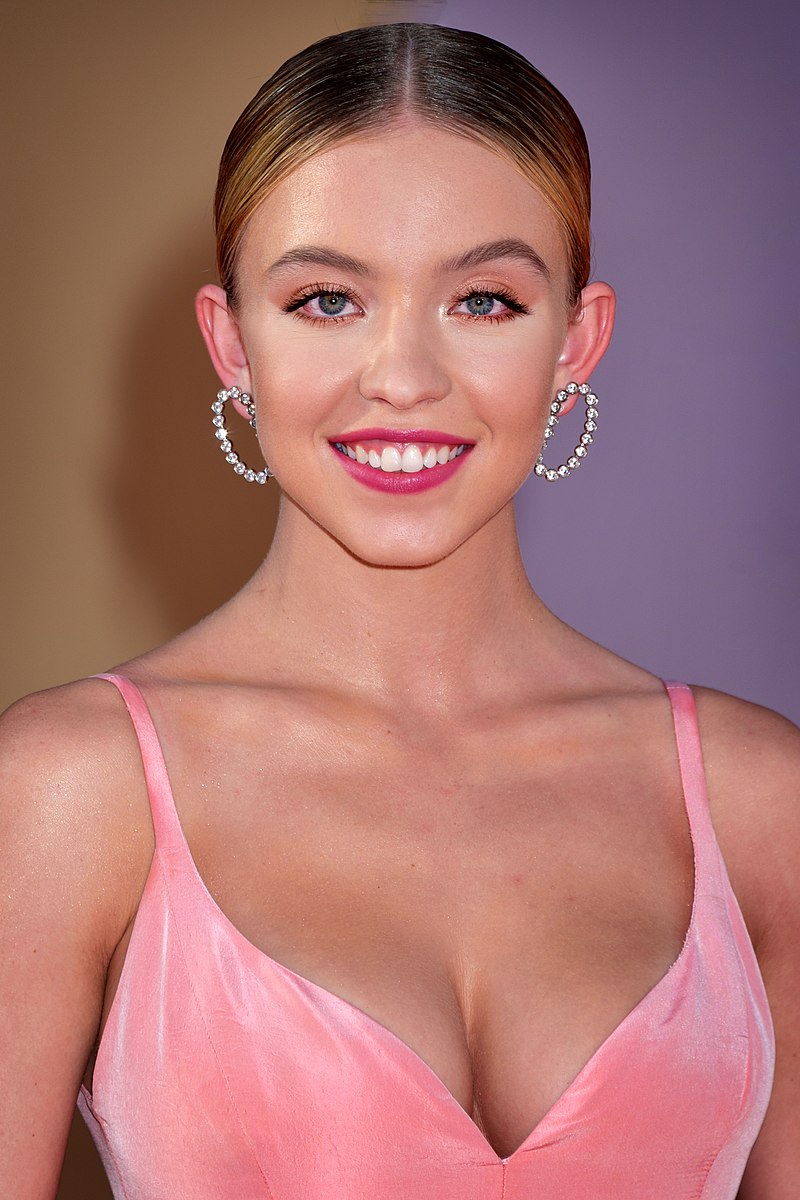 She's quite the character too. Especially when she is playing one.
Sydney appeared in the Netflix series Everything Sucks! (2018) and has taken on recurring roles in the Hulu series The Handmaid's Tale (2018) and the HBO miniseries Sharp Objects (2018).
HBO really loved her and invited her back.
Since 2019, she has starred as Cassie Howard in the HBO teen drama series Euphoria. In film, she had a role in Quentin Tarantino's 2019 comedy-drama Once Upon a Time in Hollywood, portraying Snake, a member of the Manson Family.
Now that is being a character. One that you want to avoid getting into a debate with.
There is no debate that Sydney was spectacular in Euphoria. It is a story about modern teen life on steroids. Please sit down when you watch it. We had to lay down.
Here is what our associates at femcompetitor.com happily warned us about, "In between the rough sex, drug binging, alcohol chugging, online porn and group therapy meetings, they do what teens have done for decades.
Eat pizza. Scream at their parents. Play high school football. Scream at their parents. Not many with part-time jobs. They spend a lot of their parent's money, when they are not screaming at them. And they dance too. Yay. Boogie woogie. Then afterwards they scream at their parents and tell their single or divorced mother's new boyfriends to go…BEEEEEEEEP!"
What does Beep mean anyway? We think it starts with the letter F.
We get the screaming at the parents part. We did that too as teenagers. A lot. Thankfully, mercifully, not any new boyfriends in our mother's lives.
Otherwise we would have screamed at them too.
There are other things that we scream for. Probably you too. We all scream for ice cream and beautiful actresses that can fight MMA style.
Like Sydney Sweeney.
Her wrestling foundation started in high school where she was on the grappling team. Now it is widely publicized on her Twitter that she is skilled at MMA. Even shows her kicking at some guys head.
You see, Sydney can do many things well at any time.
Including writing with a pen.
That is, in part, why the BIC Company wanted her to represent them.
Our friends at grapplingstars.com educate, "One of the challenges for a company that has been established for so long is that people get used to you and you run the risk of simply blending into the array of products and marketing noise that vies for our attention.
It is important to stay relevant and keep yourself in the public eye.
One of the most effective ways to stay relevant is to infuse your well established reputation with new blood. Hot young talent that is taking the world by storm."
That hot young talent is Sydney.
She will keep your product relevant.
Like a television series that many with our personality profile would find completely irrelevant.
Like HBO'S, The White Lotus.
Wasn't on our viewing schedule. Yours?
Hmm. It sounds just like the film that Humphrey Bogart decided not to get involved in because it takes place in Hawaii and not Morocco.
The title alone is a little misleading to confusing. Don't agree? Without looking it up, what is this series about? We initially thought film noir with a gorgeous blonde who smokes skinny cigarettes, wears sensuous lip stick and has detectives in double breasted suits chasing her around on dark wet dimly lit streets.
Or similar to movies (yes plural) called the White Orchid.
What is this movie about? What is your guess?
Okay, we're both wrong.
The White Orchid is a 1954 American adventure film directed by Reginald Le Borg and written by Reginald Le Borg and David Duncan. The film stars William Lundigan, Peggie Castle, Armando Silvestre, Rosenda Monteros and Jorge Treviño. The film was released in November 1954, by United Artists.
Here is the storyline.
An archeologist, Robert Burton, hears tell of a primitive, hidden Mexico civilization where little has changed in hundreds of years. He decides he's going to find it. A photographer sent to assist him on his original project is a women, Kathryn Williams. He's upset because she's a woman and fears that it will be too dangerous an expedition for a woman.
See what we mean about what women should be involved in and debates?
That was 1954.
Look, any movie with a flower in its name, be it Rose, Tulip, Orchid, Poppy, Lilly Pad, Daisy, Carnation, Sunflower, Gazania or Lotus sends us running for the exits.
Where we'll stand outside and scream at our parents.
Thus, this entry, The White Lotus, on our list of top 10,000 TV series we would love to watch, with the number "one" being the best, ranked at about 8,953.
Here is the tale of the tape (yawn).
The White Lotus is an American satire comedy television miniseries created, written and directed by Mike White that premiered on HBO on July 11, 2021.
Nothing personal. We truly wish Mike White well.
The series was greenlit in October 2020 and filmed in Hawaii in late 2020.
Featuring an ensemble cast, the six-episode miniseries focuses on the lives of the staff and guests at a Hawaiian resort over the course of a week (second yawn).
Didn't we already have The Love Boat? Didn't they sail from, around, in between, away from or near Hawaii?
Wasn't that enough?
Zzzzzzzzz. Snore. Slobber. Turn over on our side. Ruffle the pillows.
Hey, instead of a week, can we cut this series down to half a day? That way, later we can go snorkeling at Hanauma Bay.
Then we read that Sydney Sweeney, former high school wrestler, MMA Chick and Euphoria star, who screamed at her parents, would be in it?
Okay, we're in.
Mike White? Because of your brilliant idea to include Sydney, we're going to give the series a look.
When it comes to Sydney Sweeney, whatever this talented gorgeous babe stars in, we have to fawn all over it.
We've got to watch. If Sydney is in, we're in.
No matter the time period, that's not open for discussion or debate.
~ ~ ~
OPENING PHOTO femcompetitor.com, grapplingstars.com fciwomenswrestling.com Editorial-credit-Tinseltown-Shutterstock.com_
https://en.wikipedia.org/wiki/Sydney_Sweeney
https://en.wikipedia.org/wiki/The_White_Lotus
https://en.wikipedia.org/wiki/The_White_Orchid
https://www.fcielitecompetitor.com/
https://fciwomenswrestling.com/