Fuchsia Wrestler In Bloom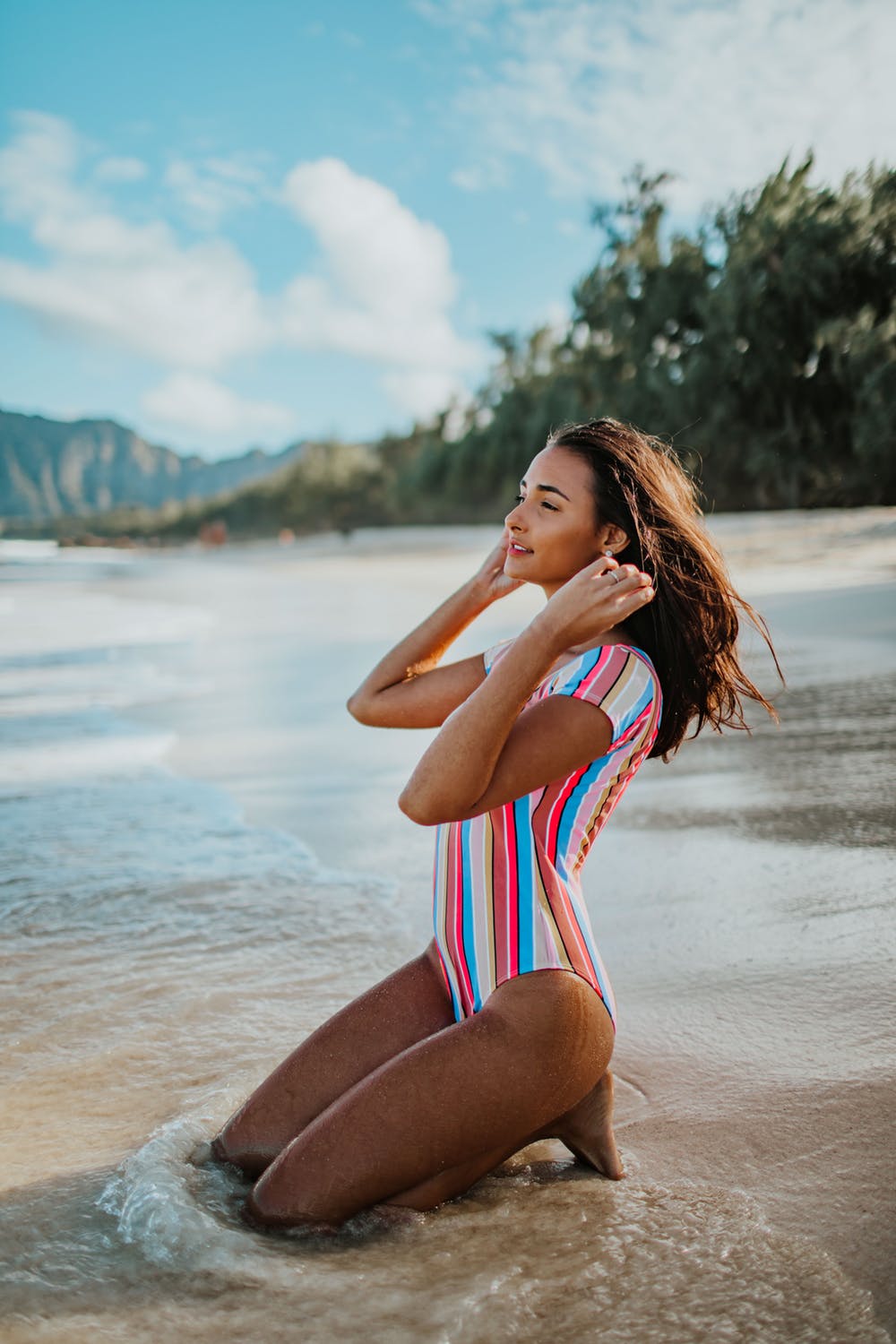 Fuchsia is a steady, talented competitor that virtually never needs to reach into a bag of tricks to win.
When you have a large stable of female wrestlers which includes some that are well-known and highly skilled and your best competitor stands 5ft, 2 inches tall and weighs in at 110 pounds; that says volumes about the internal makeup of the champion involved.
[pullquoteleft] The size of your success is measured by the strength of your desire; the size of your dream; and how you handle disappointment along the way.
………Robert Kiyosaki[/pullquoteleft]
This writer first saw Fuchsia over ten years ago when I began to purchase products from a Seattle video company formed by a former female office worker who accepted a challenge to wrestle and loved it then pursed it enough to form her own video company. What I liked about the company is that she had a wide spectrum of girl next door and just out of the office type wrestlers but if you desired watching a higher skill level, you had the option of watching Fuchsia as well.
"I was born in Korea and grew up as a bit of a tomboy with four brothers. Like all Korean children I received instruction in the martial arts at an early age. I have always been athletic and love to participate in many different sports. I competed in gymnastics in college which helped me to develop flexibility and balance. I have also done a considerable amount of power lifting which improved my upper body strength. I began doing female/female competitive wrestling almost 10 years ago and have since done videos for a number of different companies. I enjoy one on one competition and I LOVE to wrestle!" explains Fuchsia at her website.
Like many competitors who diversify to obtain more money, Fuchsia does sessions where she wrestles men in mostly fantasy settings as well.
A writer at a primarily session oriented website reveals, "It's hard to imagine that so much power can exist in such a petite, feminine package but such is the case with this exotic Korean beauty known as Fuchsia! Of course, with an extensive athletic background in track and field, martial arts and power lifting…it's no wonder this little gal had us screaming and frantically tapping out between her skull crusher thighs! Fuchsia takes a lot of pride in making men submit between her murderous thighs. So, if you're really into women who can make you cry like a baby while trapped in her scissors…then you don't want to pass up the chance to meet Fuchsia!"
The Fuchsia is a plant having showy nodding flowers usually in deep pinks, reds, and purples shares merriam-webster.com. The scouting report on Fuchsia the wrestler is deep in accolades for her above average wrestling skills, steadiness, willingness to take on opponents much larger than her and very evident persistence in giving a full effort.
Here is what one wrestling company had to say about working with her. "She has a great personality and really loves to wrestle. She has excellent technique, great balance, tremendous flexibility, and surprising power. I am rarely impressed the first session with anyone but everything I saw from her let me know that I will have her back again soon!!"
Much of her great grappling matches occurred in the Emerald City, Seattle.
The New York Times shares spring comes early to Seattle and lasts long. By the end of February, the rains relent and pastel shades of plum and narcissus initiate a progression of color and scent that lasts months. But new flora is not the only thing popping out of the ground in Seattle these days. Seemingly overnight, whole swatches of downtown and close-in neighborhoods — notably South Lake Union and the Pike-Pine Corridor — have transformed themselves into vibrant enclaves of restaurants, bars and galleries. With so many converted and repurposed buildings, Seattle's cityscape is starting to look as layered as the wardrobes of its inhabitants.
[pullquoteleft] To some extent, Seattle remains a frontier metropolis, a place where people can experiment with their lives, and change and grow and make things happen.
……………Tom Robbins
[/pullquoteleft]
Wikipedia adds, Seattle is a coastal seaport city and the seat of King County, in the U.S. state of Washington. With an estimated 634,535 residents as of 2012, Seattle is the largest city in the Pacific Northwest region of North America and one of the fastest-growing cities in the United States. The Seattle metropolitan area of around 3.5 million inhabitants is the 15th largest metropolitan area in the United States. The city is situated on a narrow isthmus between Puget Sound (an inlet of the Pacific Ocean) and Lake Washington, about 100 miles (160 km) south of the Canada–United States border. A major gateway for trade with Asia, Seattle is the 8th largest port in the United States and 9th largest in North America in terms of container handling.
Seattle has a noteworthy musical history. From 1918 to 1951, there were nearly two dozen jazz nightclubs along Jackson Street from the current Chinatown/International District to the Central District. The jazz scene developed the early careers of Ray Charles, Quincy Jones, Ernestine Anderson and others. Seattle is also the birthplace of rock legend Jimi Hendrix and the alternative rock music style known as grunge, which was made famous by local groups Nirvana, Pearl Jam, Soundgarden, and Alice in Chains. Seattle is also famous for its hip hop artists, such as rappers Sir Mix-a-Lot, Blue Scholars, Sadistik, Grieves and Macklemore.
What is enjoyable and respected about Fuchsia's matches is that she virtually always defeats the competitors she should and can surprise a larger more experienced wrestler and exact a victory there as well. Those abilities tend to propel one to a championship level.
Given her varied interests and high skill level, like the beautiful Fuchsia flower in bloom, this competitor from the great Pacific Northwest should be watched and admired as she has yet to show us all of her wrestling colors in full bloom.
~ ~ ~
[alert_green] Sources: brainyquote.com, scissorvixens.com, asianfemdom.com/fuchsia, merriam-webster.com, nytimes.com/2011/03/27/travel, Wikipedia, fciwomenswrestling.com, Ms. Fuchsia's photos thanks to wrestle.com, photos thanks to Wikimedia Commons. [/alert_green]