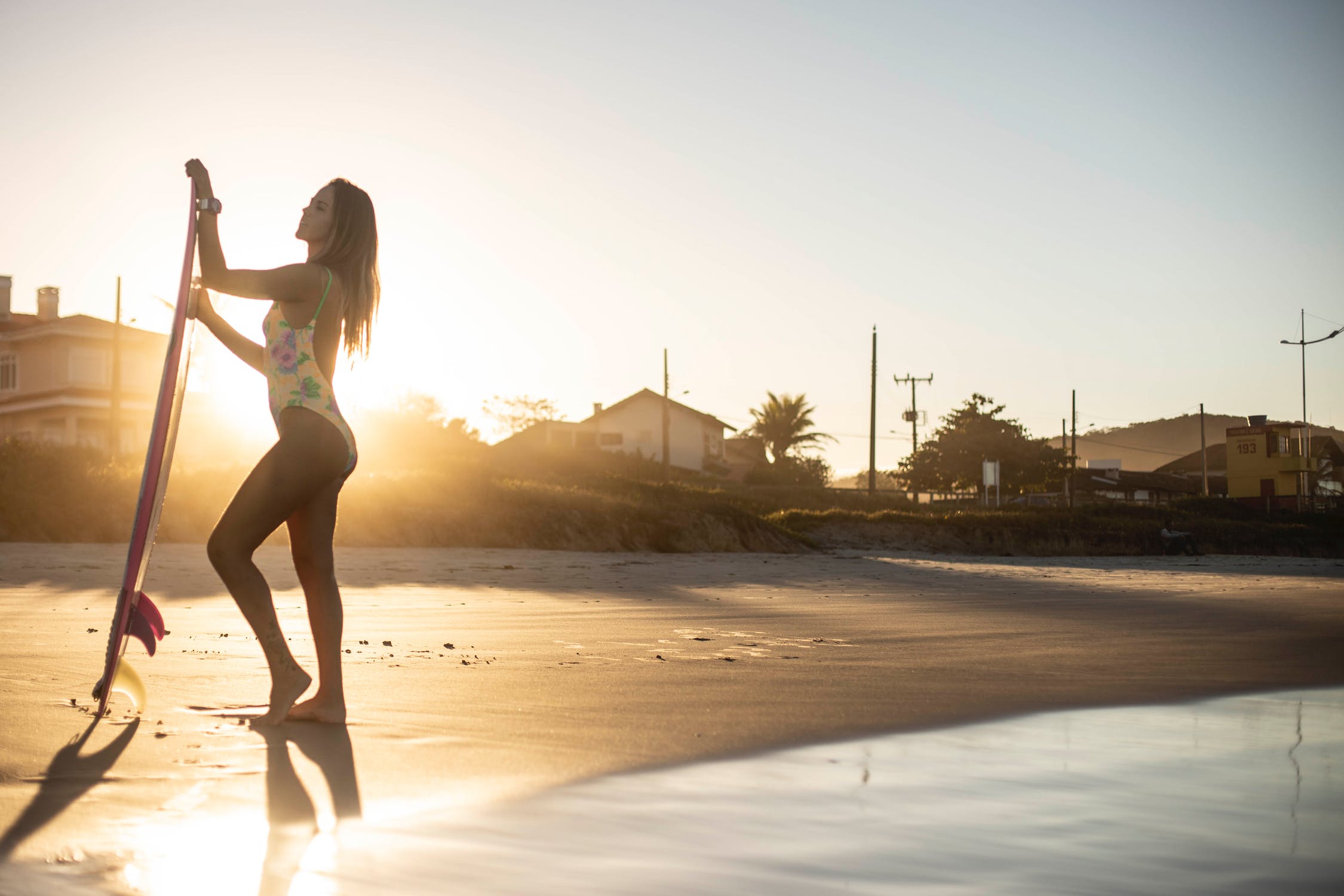 There is nothing like a strong news story to propel you to think peripherally.
It was reported on April 29, 2013 by Features.kodoom.com that Mehdi Rotampour, former sportscaster on Iran's TV, had been named as the Head Coach for Denmark's Women wrestling team. Rostampour defected in 2009 while on a mission to report on Iran's wrestling team in Denmark. He sought asylum in Denmark and later completed coaching certification for women wrestling.
There are an estimated 400 female wrestlers in Denmark.
One of the greatest female wrestlers and entertainers of the professional squared circled that publicly hailed from Denmark was the beautiful shapely blonde, Desiree Petersen.
Allwomenwrestling.com shares in 1982, Desiree Peterson and a friend who was also interested in pro wrestling met Stu Hart. She became friends with Hart, but he advised against training with the Hart Boys and recommended she apply to The Fabulous Moolah's wrestling camp instead.
Desiree joined Moolah's school and made her professional debut in January 1983 against Velvet McIntyre at a British Columbia venue. In December of 1984, Peterson replaced Princess Victoria as McIntyre's tag team partner using the name Melissa Doll. During the 1984-1985 time periods,
Peterson competed in both team and solo matches against such favorites as Judy Martin and Leilani Kai. Together, Peterson and McIntyre held the WWF Women's Tag Team Championship until they parted ways in 1985.
In our circle, what we liked about Desiree was her tenacity even though we knew most of the time she would end up on the losing side of the bell. She frequently wore light colored outfits that complimented her beautiful form and soft blonde hair. When interviewed by the legendary Vince McMahon on a television show, Ms. Petersen was very appreciative and soft spoken regarding her opportunity to compete in the WWE and acknowledged with her almost model like girl next door looks and smaller size, the average person would never think she was a professional wrestler.
Desiree's home town is Calgary. It you go to The City of Calgary home page and see the pictures of the trees, waterways and city cleanliness, you'll probably wish you lived there as well. Wikipedia conveys it is a city in the province of Alberta, Canada. It is situated on the Bow River in the south of the province, in an area of foothills and prairie, approximately 80 km (50 mi) east of the front ranges of the Canadian Rockies. The city is located in the grassland and parkland natural regions of Alberta. As of the 2011 census, the City of Calgary had a population of 1,096,833 and a metropolitan population of 1,214,839, making it the largest city in Alberta, and the third-largest municipality and fifth-largest metropolitan area in Canada.
Let's look at her region of ancestry, Copenhagen, Denmark.
The Central Intelligence Agency introduces us to Denmark with this report. Once the seat of Viking raiders and later a major north European power, Denmark has evolved into a modern, prosperous nation that is participating in the general political and economic integration of Europe. It joined NATO in 1949 and the EEC (now the EU) in 1973.
Wikipedia continues, Denmark, officially the Kingdom of Denmark is a sovereign state in Northern Europe, located south-west of Sweden, south of Norway, and bordered to the south by Germany.
The Kingdom has two autonomous constituent countries in the north Atlantic Ocean, the Faroe Islands and Greenland. At 43,094 square kilometers (16,638.69 square miles), and a population of around 5.6 million inhabitants, Denmark consists of a peninsula, Jutland, and the Danish archipelago of 407 islands are characterized by flat, arable land and sandy coasts with little elevation and a temperate climate. The national language, Danish, is closely related to Swedish and Norwegian.
Denmark is frequently ranked as the happiest country in the world in cross-national studies of happiness. Denmark ranks as having the world's highest social mobility, a high level of income equality, and has one of the world's highest per capita income. For 2013, Denmark is listed 15th on the Human Development Index and 9th on the inequality-adjusted HDI. Denmark ranks highly positive on the Corruption Perceptions Index and the Legatum Prosperity Index, and as a full democracy on the Democracy Index.
There are so many enjoyable things to say about Copenhagen from the architecture to the pleasantness of the average citizen, we decided to approach it from two aspects; eating tasty foods and how to take the weight off after doing so, Danish style.
If you search Visitcopenhagen.com the visual of the pastries and sweet goodies available are enticing. Got a sweet tooth? Do not worry! Copenhagen is full of bakeries and patisseries. Try the typical Danish cakes based on whipped cream or the delicious layer cakes. Many of the patisseries are also selling beautiful cupcakes in all kinds of colors – just the thing for the children.
Do you need to work off the results of your sweet tooth? You are in the right city.
Everybody does it. Bike that is. In Copenhagen they bike whether it is sunny, raining or snowing. It is simply a way of life. Jump in the saddle and do like the locals. Currently the city is building more green routes through Copenhagen to ensure a safe and green transport route for cyclists while creating green spots in the cityscape.
Visitcopehagen.com explains further that it is deeply rooted in Copenhageners that the easiest, cheapest and fastest way to get around is by bike. At present 55 percent of all Copenhageners cycle 1.2 million kilometers daily. This is one of the highest percentages in the world.
It is no wonder that The International Cycling Union, UCI, appointed Copenhagen the first official Bike City in the world from 2008-2011. And those cities, such as New York, want to learn from Copenhagen how to become a bike city – getting Copenhagenized is the term.
Though cycling is the cheapest means of transportation next to walking, Copenhageners love their bikes no matter their financial income. Many middle class families with kids in Copenhagen do not even own a car. They use their bikes to commute to work, bringing the kids to kindergarten etc. In fact 25 percent of all families with two kids in Copenhagen have a cargo bike.
After leaving the WWF, Petersen competed in the Ladies Professional Wrestling Association. At the LPWA Super Ladies Showdown pay-per-view event, she was defeated by Shinobu Kandori.
After wrestling for three decades, it was reported she retired in 2007.
Desiree wrestled with passion and intensity as can be seen from her matches against Judy Martin, Mad Maxine, Fabulous Moolah and in the early years Velvet McIntyre before they became tag team partners.
You can still view many of Ms. Petersen's golden age matches online.
One of her major ring accomplishments was combining with Velvet McIntyre to win the WWF Women's Tag Team Championship. Another continuous accomplishment was Desiree's ability to entertain and beautify the ring.
~ ~ ~
Sources: Features.kodoom.com, Allwomenwrestling.com, Lethalwow.com, Wikipedia, Visitcopenhagen.com, City of Calgary website, Cia.gov/library/publications/the-world-factbook, Photos courtesy Lethalwow.com, Wikimedia Commons, Credit: Roei Tabak on the copenhagen photo..