Cowgirl Wrestler Sue Green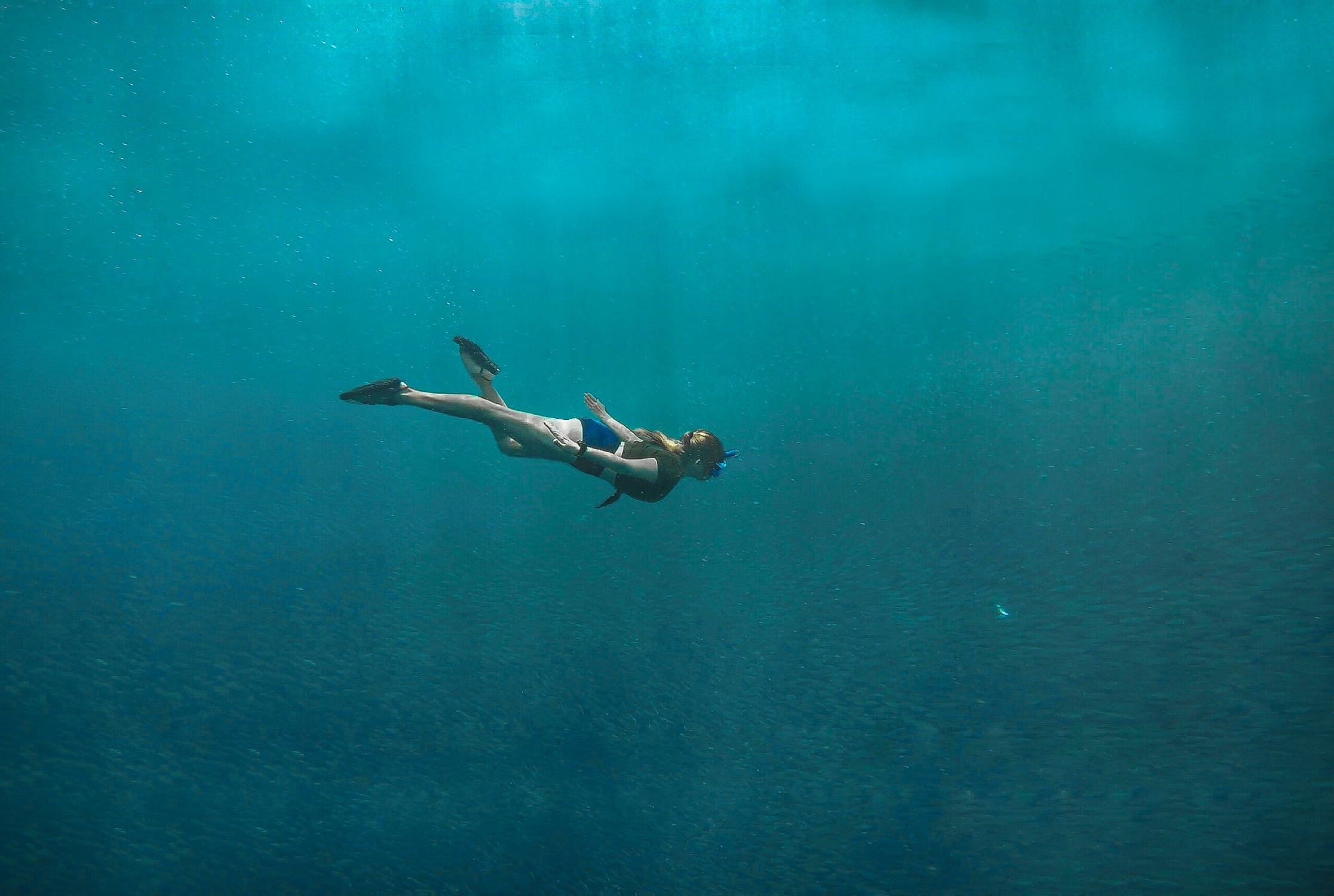 SUSAN GREEN BEGAN WRESTLING AT AGE 15 AND NEVER LOOKED BACK.



[pullquoteright] My relaxation has always been my animals – going to the dog park with them, going to the beach……
Hilary Swank[/pullquoteright]
Where you grow up depends upon where your parents drop anchor.
Some have grown up where there are apartment buildings for blocks. Others in the mountains where there aren't neighbors for miles. Some on the flat lands where there isn't a mountain in site. Many in modern times grow up in suburban tracks with parks, shopping malls and gated communities. No matter where you've grown up, it's probably hard to beat growing up in an area surrounded beautiful sun splashed beaches.
Susan Green, a great cowgirl wrestler from the 1970's grew up in Corpus Christi, Texas, home to some of the most beautiful beaches in the world.
Wikipedia provides some excellent history on the early years of Ms. Green.
Born in 1953 Ms. Green began wrestling at the age of 15 and was trained by The Fabulous Moolah. She was the frequent tag team partner of Sandy Parker, with whom she won the National Wrestling Alliance (NWA)'s NWA Women's World Tag Team Championship. The title reign, however, is unrecognized. In 1975, Green defeated Moolah for the NWA World Women's Championship, which is unrecognized by the NWA. The following year, Green officially won the NWA title briefly and also was recognized by Pro Wrestling Illustrated as the Girl Wrestler of the Year. In 1992, she joined the Professional Girl Wrestling Association, holding the promotion's championship and later acting as commissioner.
Green originally got into wrestling when her father took her to wrestling shows. Starting at the age of five, Sue and her dad had the same seats for ten years. At the age of 14, Green's parents met with Texas Governor John B. Connally and signed a release to allow Green to wrestle on the weekends because it did not interfere with school. She had her first match on her 15th birthday in Victoria, Texas against Maria DeLeon.
Former Texas Gov. John B. Connally is in the history books on several accounts. He was U.S. secretary of the navy; he was seriously wounded by the same infamous gunfire that felled President John F. Kennedy; and he later served as secretary of the treasury. But few wrestling fans realize they have a reason to extol Connally, who died in 1993. Connally's official sanction, as part of his gubernatorial duties, launched then 14-year-old Susan Tex Green on her way to a career in professional wrestling.
"My parents had to meet with Connally to assure him that it was not a child labor situation," Green recalled laughingly for SLAM! Wrestling. "They told him that I was just going to be wrestling in the summer or on weekends, and it wouldn't interfere with school. So he signed a release that allowed me to do that."
Thirty-five years later, Green is still going strong. Now a prominent trainer in South Carolina, the one-time teenage phenom is instructing male and female students in a pull-no-punches style that emphasizes hard contact, mat wrestling, and plenty of holds and counter holds, shares Slam.canoe.ca/Slam/Wrestling.
In high school Susan participated in tennis and swimming. While still in high school, Green wrestled in approximately 40 professional matches.
After graduating from high school, Green went to South Carolina to meet with The Fabulous Moolah, a promoter for female wrestling, who began booking her for matches. By the age of 20, she had toured in both Vietnam and Hong Kong. She later formed a partnership with Sandy Parker, with whom she defeated Donna Christanello and Toni Rose in November 1971 for the NWA Women's World Tag Team Championship. They lost the title back to Christanello and Rose in February 1972. The title change is unrecognized.
In 1972, after New York legalized women's wrestling, Green participated in the second ever women's match at Madison Square Garden. On August 12, 1972 at Super bowl of Wrestling, Sue Green and Lily Thomas defeated Tippy Wells and Peggy Patterson to win the women's tag team tournament. Also in the 1970s, Green toured with the World Wide Wrestling Federation (later the World Wrestling Federation) and Leroy McGuirk's Mid-West territories.
Although many argue that due to scripted matches, professional wrestling in the squared circle is not real, it can be really painful when you view the laundry list of injuries Ms. Green sustained for the love of her trade. In August 1979, Susan Green broke her neck and back, putting her out of action until August 1982.
Slam.canoe.ca/Slam/Wrestling reported she needed to have her left knee replaced; in fact, that started giving her more troubles than her back. "I was always asked about my back and my hip and my shoulder, but it was my knee that was killing me, she said, recalling that she told her niece-doctor: "My knee hurts so bad I'm willing to chew it off if I have to."
In an interview with Mr. Dale Pierce on Angelfire.com Susan provides some insight into the competition between the Japanese and American girls. When asked about the difference in the attitude or style of the Japanese women wrestlers as to those from the USA, Ms. Green replied, "The difference in the attitude or style of the Japanese Women wrestlers from the USA is the Japanese women tried to hurt the American women wrestlers. As my first trip, I had 35 stiches in the back of my head the first match. I learned to fight as well as wrestle them."
Because of her tall stature, beautiful blonde hair and signature cowgirl boots worn in the ring, Ms. Green was dubbed the Texas Queen by her fans.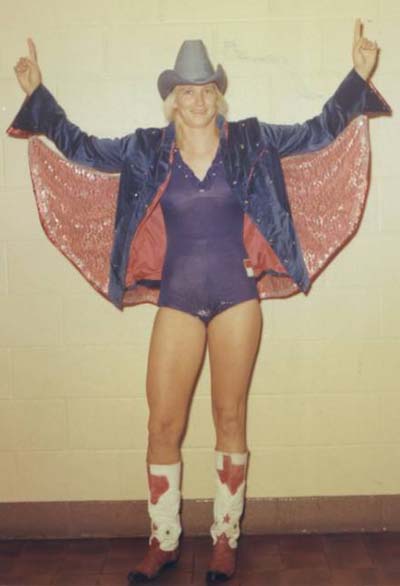 Susan was often the fan favorite and wowed the crowds with her signature moves the bulldog, Boston crab and leg drop.
Her attractive persona could be traced back to her Corpus Christi upbringing. As Ms. Green says on Facebook, "I am so glad my folks raised me to believe in myself."
Being near beautiful beaches is always a plus.
CCTexas.com/government/parks-recreation/programs-services/beaches proudly shares on May 2, 2012; the City announced that it has received national recognition for its bay front beaches. Corpus Christi Beach (later officially named North Beach) and McGee Beach was voted winners of the 2012 BEST RESTORED BEACH AWARD by ASBPA for the Community Beaches category of the Northern and Western Gulf Coast Region. Corpus Christi is one of only seven cities in the regional categories to receive the awards this year. In the year 2010, the City received national recognition for these same two bay front beaches as winners of the 2010 BEST RESTORED BEACH AWARD by ASBPA.
Magee Beach is the primary public beach in downtown Corpus Christi. Magee beach is popular with locals in the downtown area as well as visitors staying in hotels downtown. The beach is can be reached by walking if you are staying downtown.
The seawall here is one of two in Corpus Christi that stretch over a mile offering jogging, walking, roller-blading and just enjoying being by the water. The other seawall is located on North Padre Island bordering the Gulf of Mexico.
Facing Corpus Christi Bay, the University Beach is a public, man-made, multi-use beach used for both classroom and recreational activities. The beach is also equipped with time-lapsed cameras to document the effects of erosion on the Gulf Coast.
Here are some fun facts about Corpus Christi from visitcorpuschristitx.org/FunFacts.cfm
• Country music star Barbara Mandrell lived in Corpus Christi during part of her childhood.
• Corpus Christi is home to late Tejano singing star and legend, Selena.
• Actress Farrah Fawcett was born in Corpus Christi and graduated from W.B. Ray High School.
• The NASCAR Champions Terry and Bobby Labonte are from Corpus Christi.
• Actor Lou Diamond Phillips graduated from Flour Bluff High School in Corpus Christi.
• Grammy Award winning singer Freddy Fender called Corpus Christi home.
• Actors Dabney Coleman and Pepe Serna are from Corpus Christi.
• Before writing the novel Old Yeller, Fred Gibson was a journalist for the Corpus Christi Caller-Times.
Now retired Susan Green still has her hands in the wrestling business at last check running a training center called the Gym of Pain and Glory.
If you love to watch some entertaining, energetic women's wrestling, Susan Green provided that and more.
~ ~ ~
Sources: Wikipedia, slam.canoe.ca/Slam/Wrestling, www.angelfire.com, www.wwfchamps.com, http://www.cctexas.com/government/parks-recreation/programs-services/beaches/index
http://onpadreisland.com/magee_beach.aspx, http://visitcorpuschristitx.org/Fun_Facts.cfm https://foursquare.com/v/university-beach, Photos courtesy Wikimedia Commons, Brainy Quote