April 10, 2022, Women's Wrestling NXT, Female Submission Wrestling, Freestyle, MMA News
April 9, 2022,
LADY PRO WRESTLING
There is an absolutely gorgeous, luscious lady wrestler that you all need to know about, if you haven't heard about her already.
Meet Ms. Nikkita Lyons.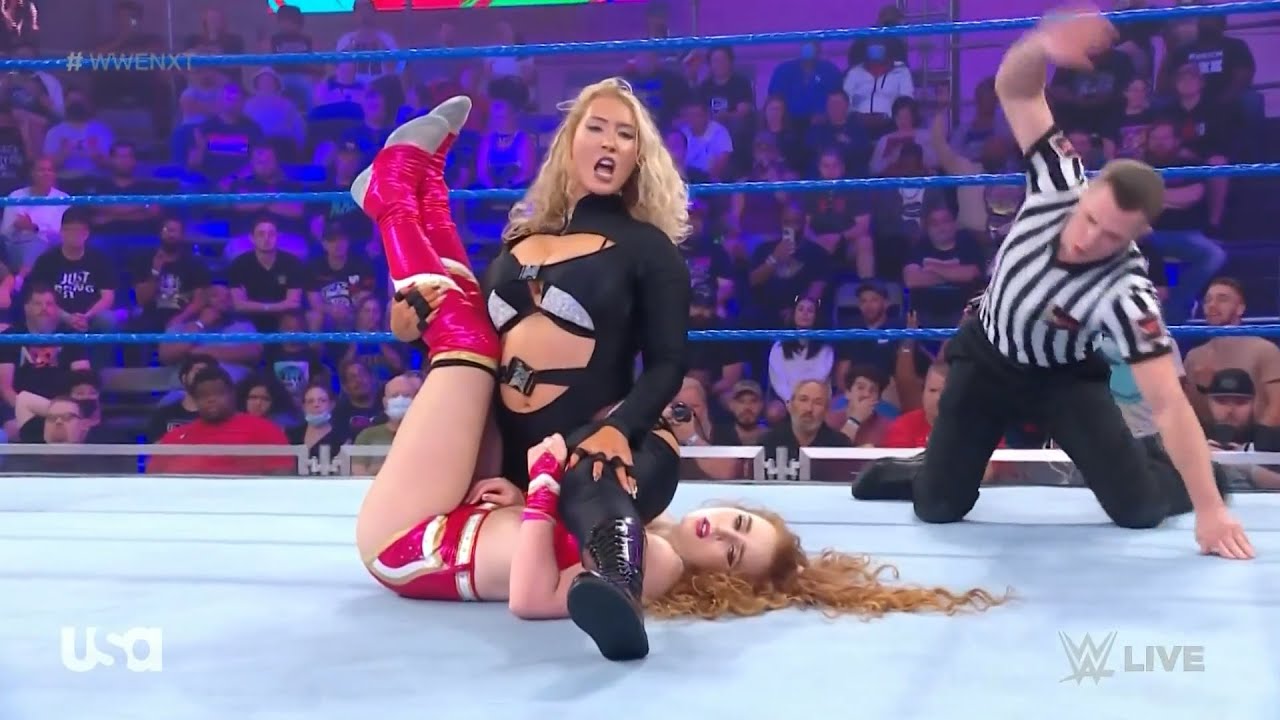 The informative source thesportster.com reports, "While audiences have yet to see all that much out of Nikkita Lyons within NXT 2.0, one thing is for certain, and that is she made an instant impact upon her debut in early 2022."
Yes, indeed.
One look at this curvy ferocious force of nature, we had to watch some of her wrestling and she does indeed impress.
And dominate.
Nikkita Lyons vs. Sloane Jacobs: WWE NXT, March 29, 2022
https://www.youtube.com/watch?v=x20kK8eySGI
And…
Nikkita Lyons vs. Kayla Inlay: WWE NXT, Feb. 22, 2022
https://www.youtube.com/watch?v=DENOjKr4y8Q
She is making big news and she is only 22 years old.
Some women wrestlers are simply magical and Nikkita is one of them. Look her up online. We bet you can't watch just once.
FEMALE SUBMISSION WRESTLING
Previously we announced, Wrestling Monica or Wrestling Monica's Center had their live event on March 26, 2022. https://www.wrestlingmonica.com/
If you go to Monica's store, which will take you to Clips For Sale, Monica is already placing videos from the great women's wrestling competition in her store.
One that we loved and purchased could be described as a slow burn. Here it is.
From Monica.
"The third match of Monica's Wrestling Centre's March 2022 live event was an intriguing and mouth-watering battle of the Bulgarians!
Live show newcomer, the alluring Miss Vox, was making her debut against the Monica's protégé – the exquisite wild cat Cheetah and it was pretty obvious that these two just couldn't wait to get their hands on one another!
Cheetah has a bit of a size advantage but Miss Vox proved that wouldn't be a hindrance to her as they went toe to toe battling all over the ring trying to get an early advantage.
Both ladies spent time on the front and back foot and it took some effort – an impressive head lock and body scissor combination – to finally break the deadlock.
The first round went seemingly in the blink of an eye and the second round started at a similar quick tempo, with another action packed round unfolding before our eyes.
The skills on show from both Miss Vox and Cheetah were impressive with scissors, head locks, grapevine pins, breast smothers and combination holds being applied and fought out of by both ladies.
Submissions were not being given away easily though and the next one only arrived due to it being a perfectly applied and extremely painful looking ankle lock!
Despite the intensity of the fighting, the match was being contested in a great spirit with even some interaction with the crowd adding to the fun of the occasion!
But these absolute warriors are in the business of earning submissions and, as the match drew to a close, that is what they secured through moves including scissors and vicious head locks.
By the end, there was a clear winner but both Cheetah and Miss Vox knew they'd been in an incredible battle right to the end! The post-fight arm wrestle was equally hard fought!"
We purchased and really enjoyed this match.
The beautiful curvy Cheetah has been wrestling with Monica for some time but Miss Vox is an incredible new find for the female submission wrestling industry. She is very good.
Cheetah tends to giggle during her matches but here, Miss Vox turns her grins into real grimaces.
WOMEN'S FREESTYLE WRESTLING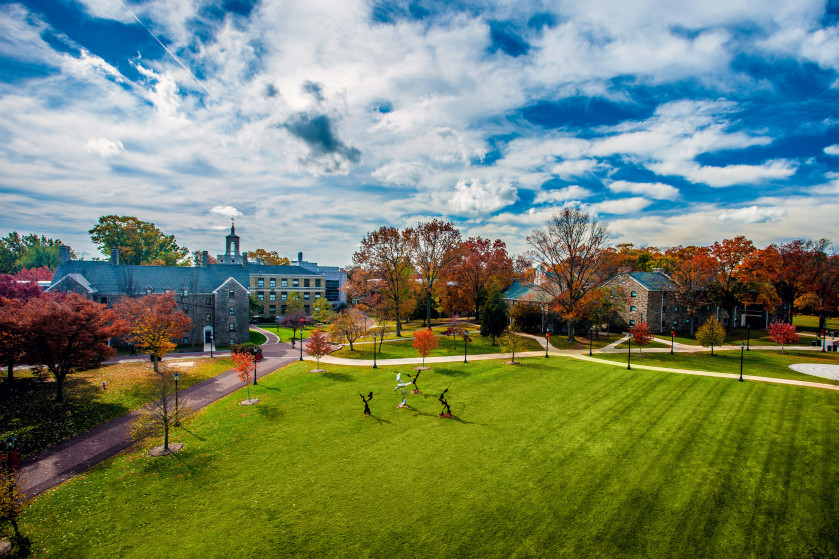 According to teamusa.org, "Ursinus College, a trailblazer in women's athletics for nearly a century, will add to its NCAA Division III legacy this fall when its new women's wrestling program begins intercollegiate competition.
Ursinus will become the eighth college or university in the Commonwealth of Pennsylvania with an NCAA women's wrestling program and the first Centennial Conference School to offer women's wrestling as a varsity sport."
Ursinus College is a private liberal arts college in Collegeville, Pennsylvania. It was founded in 1869 and occupies a 170-acre campus.
As of 2019, 40% of Ursinus students competed on one of its teams.
We look forward to their female grappling team competing.
FEMALE MMA – BIG FIGHT
A big fight is coming up.
As reported by cagesidepress.com, "A strawweight title fight will headline Invicta FC 47 on May 11. On Tuesday, promotion officials announced the full card for Invicta FC's latest event via press release. Topping the show, which does not have a venue or location officially announced, will be strawweight champ Emily Ducote, putting her belt on the line against former atomweight champion Alesha Zappitella."
AND FROM THE PROFESSIONAL FIGHTER'S LEAGUE
MMA'S LEAGUE IS BACK: PFL RETURNS LIVE ON ESPN AND 160 COUNTRIES AROUND THE WORLD WEDNESDAY APRIL 20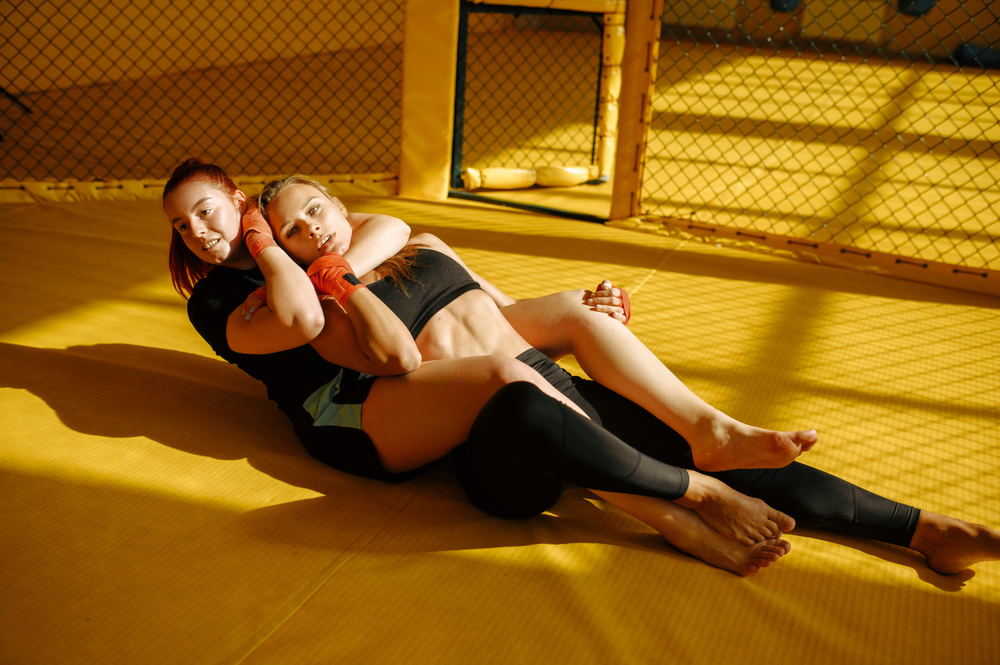 News provided by
Professional Fighters League (PFL)
Mar 21, 2022, 11:00 ET
2022 PFL Regular Season Action Set to Take Place in Arlington, TX and Atlanta, GA
Tickets Available Tuesday March 22 for Arlington, TX Regular Season Events
NEW YORK, March 21, 2022 /PRNewswire/ — The Professional Fighters League (PFL), the fastest growing and most innovative sports league, today announced that its 2022 Regular Season will begin on April 20 at Esports Stadium Arlington and live on ESPN in primetime.
The first three events of the Regular Season will take place at the Texas venue on April 20, Thursday, April 28 and Friday, May 6 before the action shifts to Atlanta, GA for the second half of the season on Friday June 17, Friday June 24 and Friday July 1.
"After our renewal with ESPN, the Professional Fighters League Season is back and we're excited to bring the best fighters in the world to Arlington and Atlanta," said PFL CEO Peter Murray. "The PFL continues to disrupt the sport of MMA with our unique season format, innovative SmartCage technology and elite talent, with 2022 set to be our biggest year yet."
Tickets will be available for PFL Regular Season action at Esports Arena Arlington on Tuesday, March 22. Tickets begin at $150 for reserved seating and $550 for VIP seats. For a chance to win two SmartCage-side tickets, hotel accommodations and VIP access to a PFL Regular Season event, Socios.com has launched The Ultimate PFL Fan Experience trivia for PFL Fan Token Holders.
The Professional Fighters League boasts a roster of the biggest names in MMA who will compete in the 2022 Regular Season. 2021 PFL Champions Kayla Harrison and Ray Cooper III will be joined in Regular Season competition by an exciting roster of which approximately 50% are fighters new to PFL, creating first-time fights and fresh competition.
PFL is the first and only MMA league with a true sports-season format where elite fighters from around the world compete in a Regular Season, Playoffs and Championship. The four competitors in each division who earn the most points advance to the win-or-go-home Playoffs, followed by the biggest night in MMA – the PFL World Championship – with each winner going home with the $1 million prize.
Professional Fighters League is the No. 2 MMA company globally and features an elite talent roster. PFL has live event coverage in 160 countries on leading distribution platforms and delivers a unique, innovative product to MMA fans around the world.
SOURCE Professional Fighters League (PFL)
~ ~ ~
OPENING PHOTO fciwomenswrestling.com femcompetititor.com grapplingstars.com Christian-Bertrand-Shutterstock-photo-credit-Editorial-use-.

https://www.teamusa.org/USA-Wrestling/Features/2022/April/05/Ursinus-adds-womens-wrestling
https://en.wikipedia.org/wiki/Ursinus_College
https://www.thesportster.com/tiffany-stratton-young-womens-wrestling-prospects-future-stars/
https://cagesidepress.com/2022/03/29/ducote-vs-zappitella-tops-invicta-fc-47-may-11/ https://femcompetitor.com/
https://www.fcielitecompetitor.com/
https://fciwomenswrestling.com/