Adore Me Lingerie, Perfect Gift For Valentine's Day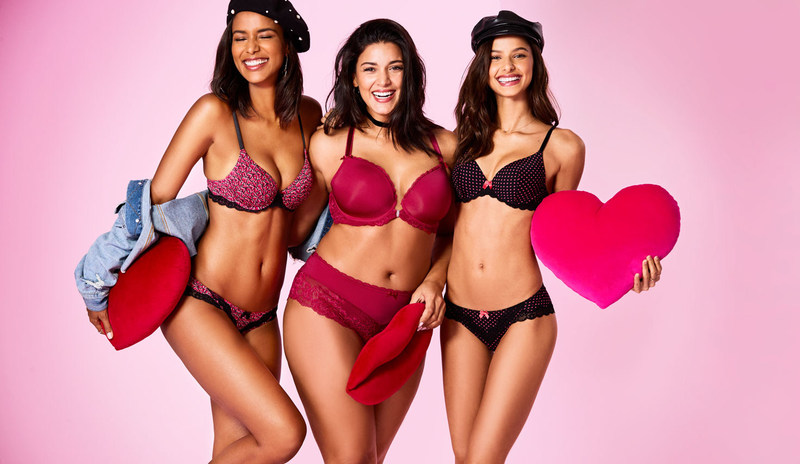 We greatly adore Adore Me.
Not us, them. Well, you get it.
That is sexier than we admire Adore Me.
Or far sexier than we respect Adore Me. In the morning or at night.
Especially now that we are a lace away from Valentine's Day.
Just around the curve.
As we fantasize, what would we love to see our woman wear to show that we adored them?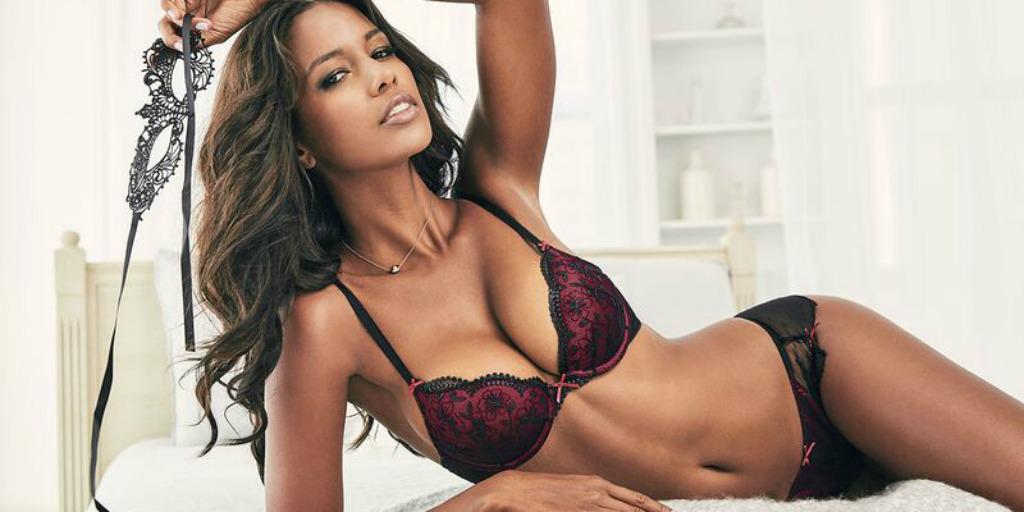 Adore Me is a women's intimates company based in New York City. The company manufactures and sells lingerie, sleepwear, swimwear, active wear, and other products.
The popular brand offers inclusive intimates in sizes ranging from petite to plus. The company was started by Morgan Hermand-Waiche in 2010 while he was an MBA student at Harvard Business School.
Love that word, intimates.
Innovative and provocative, the company uses a style quiz and associated algorithm to recommend products and sizes to customers.
Initially, Adore Me products included lingerie, sleepwear, swimwear, and related apparel. Bra sizes range from 30A to 46G.
In October of 2016, Adore Me launched an active wear collection. Similarly to the bras and panties, the active wear collection includes sizes from petite to plus.
In April 2017, Adore Me announced that they had launched their largest swim collection to date, with 88 pieces for standard and plus sized women.
"Lingerie is my next love after clothing; I think it is what is worn underneath that really inspires a woman to feel beautiful in her clothes – that inner, secret glamour."… Alice Temperley
In terms of female leadership they are in good hands. The current head of design, Ms. Helen Mears, formerly worked as head designer of the Angels brand at Victoria's Secret.
You guys all know who Victoria's Secret is, true?
We understand. You read their catalogs for the articles. Good. So do we.
Adore Me has been compared to Zara regarding pricing and its practice of fast-fashion production.
Adore Me primarily sells its products online. Customers shop through personalized "showrooms" and can purchase products a-la-carte on a one time basis or as part of a monthly subscription, known as "VIP Membership." Products are currently shipped to customers in the U.S. and Canada.
In December 2017, Adore Me launched their Bijou Collection.
This luxury designer collection used fabrics such as velvet, French lace as well as gold logo plates and piercings.
If you are thinking of a nice gift for the beautiful lady in your life, the collection retailed from $69.99-$79.99.
Today, Adore Me carries various product categories, including bras and panties, lingerie, sleepwear, gifts, active wear, corsets and bralettes.
We love their look. We love their attitude. We love their swag. So what's their story in their own words?
At adoreme.com they smile "At Adore Me, we empower women to embrace their uniqueness. We understand that every woman has a unique style and body type and we celebrate that by designing lingerie styles with a perfect fit for every body."
We love that approach, especially since "every body" style includes the curvy women that we love so well.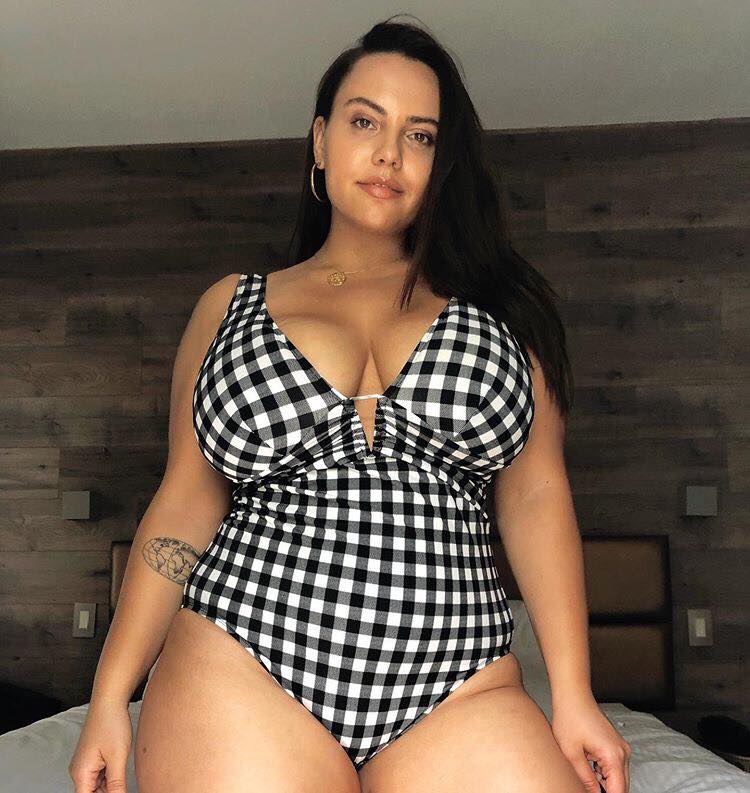 They continue, "We design high quality lingerie in a wide range of options to suit Your unique style and size. From minimal bralettes to full-support bras, we create styles for every body. We use premium fabrics & lace with a luxurious look & feel. They're like a second skin, because the first thing you put on every morning should be the last thing you have to think about.
At Adore Me, we believe the best things in life fit perfectly. We make bras & lingerie to flatter Your shape and support You beautifully. That's why we carry a vast size range, from petite to plus."
Love how they express their thoughts. Just like their clothing line, they essentially are doing the same thing as everyone else, only much better and sexier.
"Getting stopped in the middle of the lingerie section, when you're trying to stock up on a few things, by an older man who wants a selfie is a little bit awkward… but I don't let that get in the way of me trying to do normal things, because that is when I get to interact with people as well. Preferably not amongst the underwear, though."… Jacinda Ardern
So as of this February 11, 2020 writing, we are just in time for Valentine's Day.
Their team that has a lovely way of expressing themselves would like to speak to you about that very special day.
Adore Me Is Here For What Women Really Want For Valentine's Day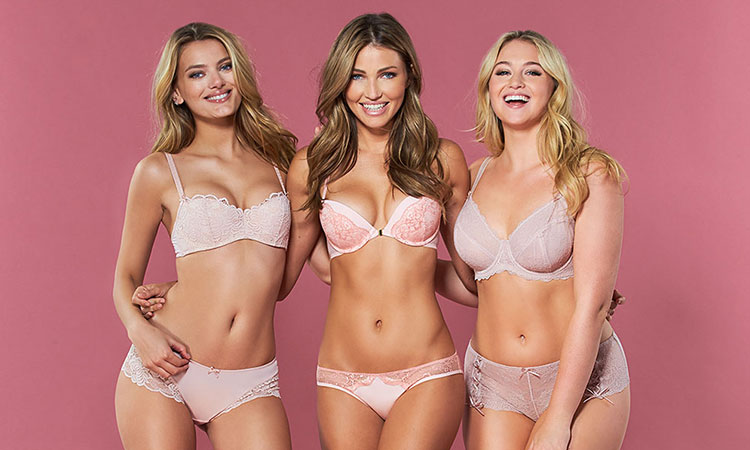 New Campaign by Tank New York
NEW YORK, Feb. 10, 2020 /PRNewswire/ — Adore Me lives up to its reputation as a disruptive pacesetter in e-commerce lingerie with a new campaign and rebranding effort that comes to life on television and social media, tied to Valentine's Day. The campaign is focused on supporting all women, at all times. On Valentine's Day, the brand does this by simply listening to what women really want.
The centerpiece of the comprehensive new marketing effort is a :60 film that features women's comments on Reddit answering the question . . . What do you really want for Valentine's Day? These confident women, of all shapes and sizes, proudly wearing beautiful lingerie, tell it like it is: "Drink champagne out of the bottle and bang a few times" . . . "My student loans paid off" . . . "To be dominated."
The film (https://www.youtube.com/watch?v=ExPUNAtbNNs ), created by Tank New York, ends with the tagline: "Whatever you want to do in our lingerie. Adore Me. Here for it." The film will air on social channels including YouTube, Facebook, Instagram and Snapchat. Television commercials, both :15 and :30s, round out the mix along with a brand new visual identity and website.
Morgan Hermand-Waiche, the CEO and Founder of Adore Me, said, "No matter who you are, or who you dream of being, we're just here to support you. We're committed to never telling you how to act – and all the messy, honest parts of yourself are what make you human. We're here for it. All of it."
Adore Me (www.adoreme.com) is a leading women's lingerie, swimwear, and active wear company based in New York City. They provide a unique and body-positive shopping experience for all women by offering a wide range of sizes, from petite to plus-size. They believe deeply in supporting all women, whatever they do and whoever they are.
SOURCE Tank New York
Opening photo fciwomenswrestling.com femcompetitor.com grapplingstars.com (PRNewsfoto/Adore Me)
https://www.adoreme.com/our-story
https://en.wikipedia.org/wiki/Adore_Me
https://www.prnewswire.com/news-releases/adore-me-is-here-for-what-women-really-want-for-valentines-day-301002261.html