2021 Sizzling Women On Fire Wrestling Event In Las Vegas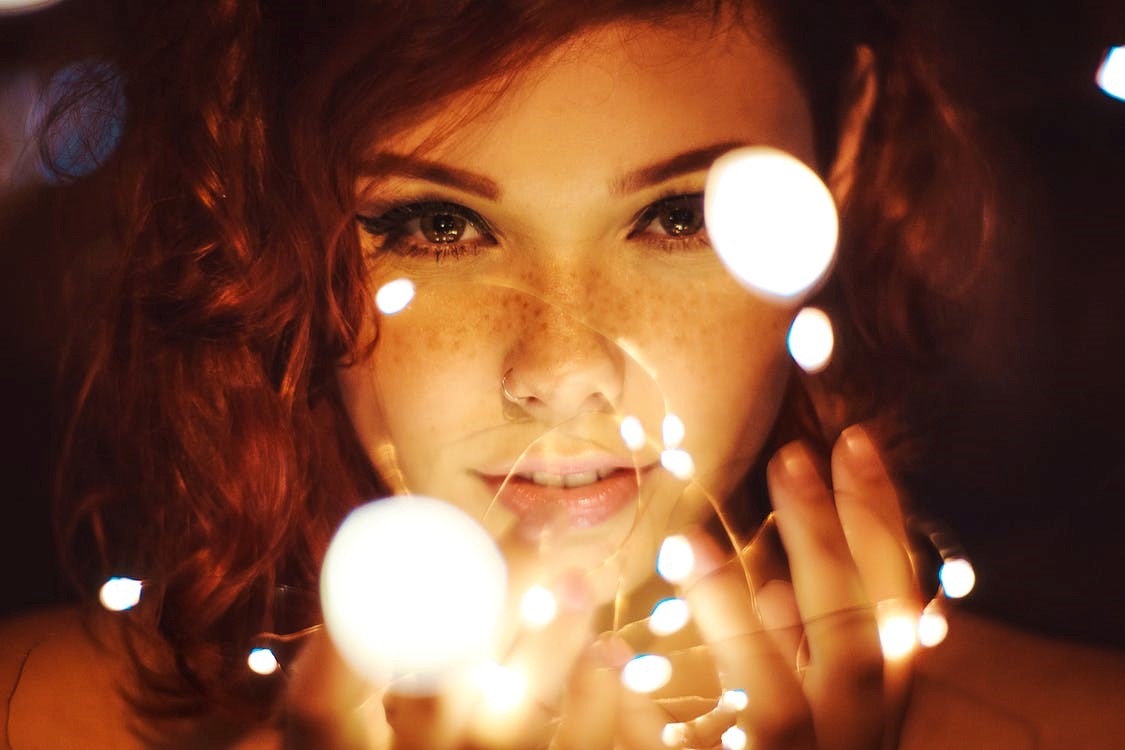 March 12, 2021,
Since its inception, humanity has been on a quest for fire.
Most of the time it can be exhilarating when it is married to passion.
At times it can be life-saving. We've seen that in the movies.
Quest for Fire is a 1981 prehistoric fantasy adventure film directed by Jean-Jacques Annaud, written by Gérard Brach and starring Everett McGill, Ron Perlman, Nameer El-Kadi and Rae Dawn Chong.
The Canadian-French co-production is a film adaptation of the 1911 Belgian novel The Quest for Fire by J.-H. Rosny. The story is set in Paleolithic Europe (80,000 years ago), with its plot surrounding the struggle for control of fire by early humans.
Intriguing. Humans struggling to control fire.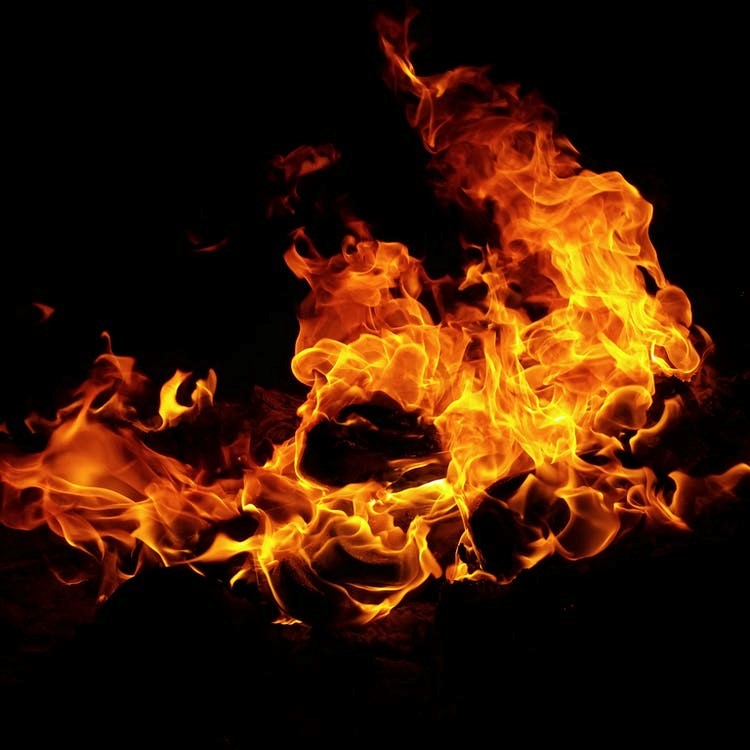 The film was critically acclaimed.
It won the Academy Award and BAFTA Award for Best Makeup, and the César Awards for Best Film and Best Director. At the 5th Genie Awards, the film was nominated in seven categories and won in five (Best Actress, Best Costume Design, Best Editing, Best Sound Editing, Best Overall Sound).
The basic storyline is the Ulam are a tribe of cavemen who possess fire in the form of a carefully guarded small flame which they use to start larger fires. Driven out of their home after a bloody battle with the ape-like Wagabu, the Ulam are horrified when their fire is accidentally extinguished while taking refuge in a marsh.
Because the tribe does not know how to create fire themselves, the tribal elder decides to send three men, Naoh, Amoukar, and Gaw, on a quest to find fire.
There is a new group in our female submission wrestling industry that are on a quest for fire. Fortunately, for this tribe of ambitious female grapplers, they are led by Jennifer Thomas, a super star who has been through the WWE grappling wars and survived.
Many would say thrived.
Talk about trial by fire.
We are excited and on fire ourselves. Let's meet her new brainchild and promotion.
At their hot and sexy home their team shares, "Women Athletes On Fire goes beyond just a spark or a flame. it is the Fire that ignites the soul. It has no boundaries, no limitations, no politics, just Truth.
Ignited in 2021 by fire starter Jennifer Thomas, Women Athletes on Fire is for women who are trained athletes willing to take on both male and female opponents. Breaking Free from limited beliefs and letting the light shine on Amazing Women who demonstrate Discipline, Character , Intensity and Passion for what they do.
Women On Fire is not only a wrestling promotion but is also a talent agency where the female participants can be booked by other sports promoters or charity events. We go beyond the "norm", We go the extra 100 miles, not just one. We deliver what is in our hearts, mind, bodies and souls. None of us are "manufactured" or made to be the "Superstar".
We ALL are "Superstars" who are on a mission to ignite your inner flame."
Here are some of those superstars. Check out this link: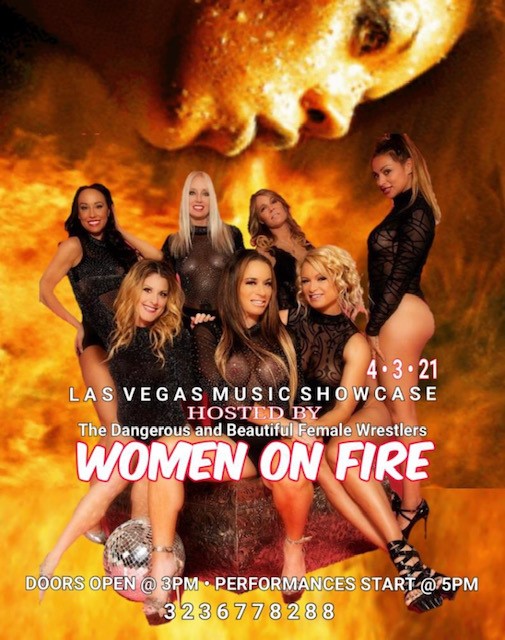 Wow. That sounds hot. Forgive us if we are starting to sweat.
Why don't we take a closer look at their lead fire starter in Jennifer Thomas.
Jennifer is an American fitness model, session wrestler, professional wrestler and former bodybuilder.
She is perhaps best known for her tenures in Ohio Valley Wrestling while under a developmental contract with World Wrestling Entertainment and in the World Independent Ladies' Division, where she was the latter promotion's inaugural World Champion.
In high school our budding star participated in track and field, where she performed both sprinting and the triple jump.
Upon graduating, she began weightlifting in 1998 and managed to become Washington's finalist in the Miss Hawaiian Tropic USA competition in 2000.
Very impressive.
She then began competing in bodybuilding competitions in 2001, winning first and overall in the lightweight division of that year's Vancouver Classic.
She would also compete in that year's MuscleMania SuperBody World Championships, where she finished in the top ten.
In 2002, Jennifer soon moved into fitness and figure competitions and placed third in her first contest, the Greeley, Colorado Aloha Classic. She then placed first in her second competition in the Capital City, Florida Championships and continued to find success in other contests throughout the year.
With a red hot competition record like that, the media began to notice.
Jennifer began appearing in magazines that same year, including the May issue of Southern Muscle Fitness, the June issue of Oxygen, the August issue of Women's Physique World and the September issue of Flex.
In 2003, she competed in her final bodybuilding competition, and finished in sixth place in the heavyweight division of the California Championships while finishing fourth in the Championships' fitness division.
Here is where the wrestling comes into play.
While training in the original Gold's Gym in Venice Beach that same year, Jennifer was approached by numerous professional wrestlers who also trained there, including Mark Henry, The Rock, Stone Cold Steve Austin, Luther Reigns, Chris Masters and The Miz, who recommended her to try out for professional wrestling.
After a brief stay in Deep South Wrestling, one of World Wrestling Entertainment's two developmental territories, in late 2005 under the ring name Daisy Mae, Jennifer was eventually signed to a developmental contract by WWE in December.
After receiving her contract, Thomas reverted to her Kharma ring name and, beginning in April 2006, would go on tour throughout South Korea, Japan, Guam and Hawaii.
As we said, Jennifer sure knows how to lead the way.
Where are we currently headed?
A women's wrestling event. We all love that. In Las Vegas too. Sounds sizzling.
The event date is April 2, 2021.
Grappling Stars of San Francisco (grapplingstars.com) is one of the sponsors and we heard a rumor that female submission wrestling star Jolene Hexx will wrestle at least two matches. Flaming red hair and all.
One of our associates actually wrestled Jolene in a private session. Where?
We know the expression that what happens in Vegas, stays in Vegas but he enjoyed the session so much he gave us permission to tell you about it.
Look, if you're starting to get hot, we understand.
In our quest for sensational women's wrestling, beautiful female submission wrestlers have that effect on us all.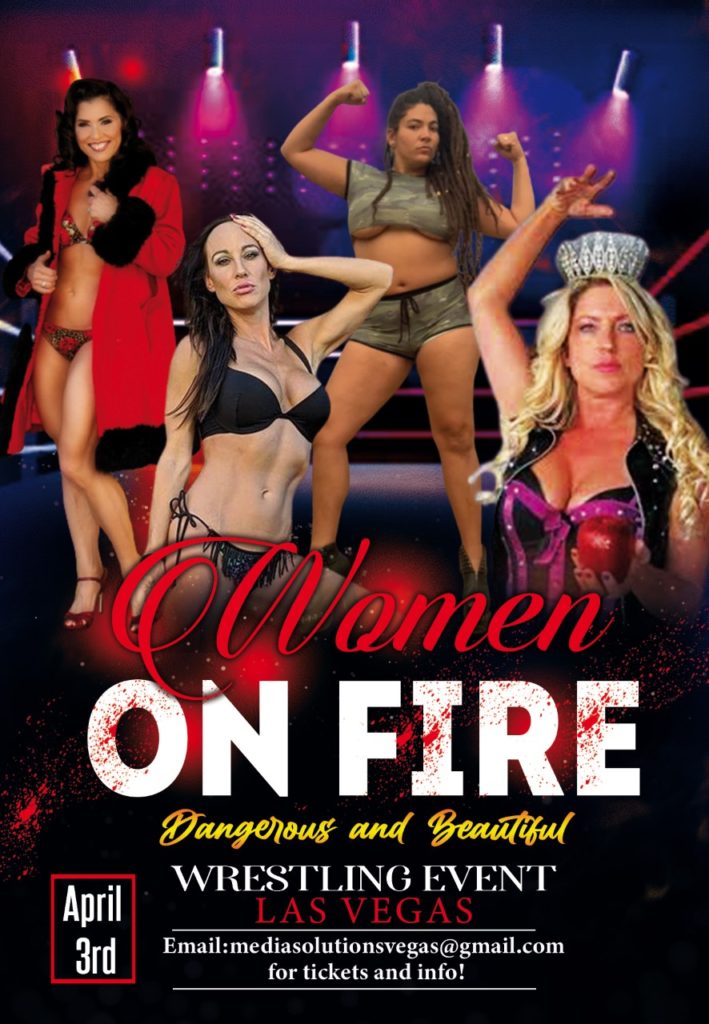 ~ ~ ~
OPENING PHOTO femcompetitor.com, grapplingstars.com fciwomenswrestling.com article, Matheus-Bertelli-pexels.com-photo-credit.

https://en.wikipedia.org/wiki/Quest_for_Fire_(film)
https://en.wikipedia.org/wiki/Jennifer_Thomas_(wrestler)
https://waonfire.com/event/gaudy-music-festival-las-vegas-nv/
https://www.fcielitecompetitor.com/
https://fciwomenswrestling.com/