WWE NXT Lady Pro Sensation Sloane Jacobs, Only 19, Riding High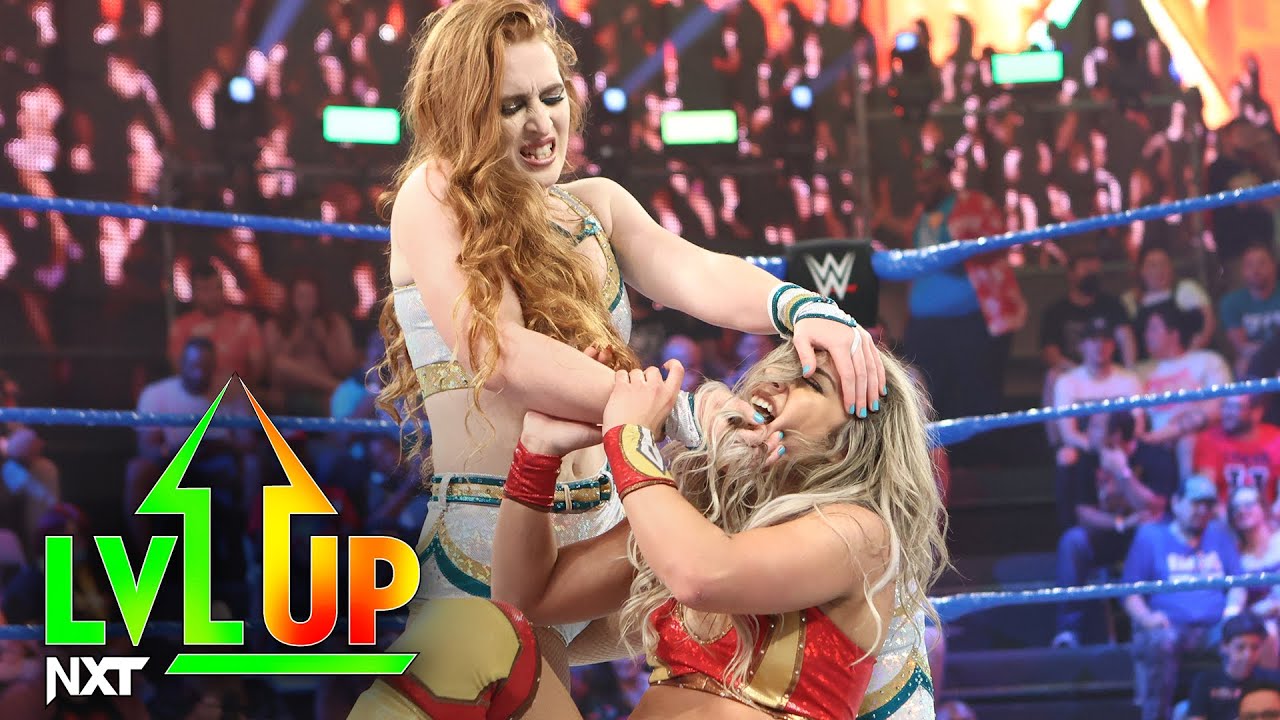 June 7, 2022,
While the average 19 year old girl is attending college, perhaps taking out student loans and hoping that it will pay off later, as of this writing, there is a dynamic 19 year old, making a name for herself on a global stage and thus far?
Things are working out great.
Things are really paying off.
When we first saw Sloane Jacobs wrestling in a tough match against Nikkita Lyons, even in a losing effort, we were extremely impressed with how talented and beautiful Sloane was.
Her perfect porcelain skin and long flowing red hair reminded us of a fairytale princess under duress.
She will live to fight another day. Star another night.
We can understand how, this early in her career, in a tough scripted world, she may be primarily in jobber status and it will be up to her to work on her brand, character and skills if she wants to move up. Even the now famous Britt Baker started out as a jobber.
The Lady Pros have to pay their dues.
Still, every now and then Sloane does win a match and looks really good doing it.
We are so used to seeing Sloane in red attire (compliments her flowing locks well), so it was refreshing and enchanting to see her wear green and white as she does in her match against Thea Hail.
This is one match where Sloane really shines and you should check it out, even if it's just to get a glimpse of how gorgeous and sexy she looks in this alternate outfit. https://www.youtube.com/watch?v=FaTzPYS39FQ
She is young but this Bella Thorne look alike (at least to us) has quite a resume.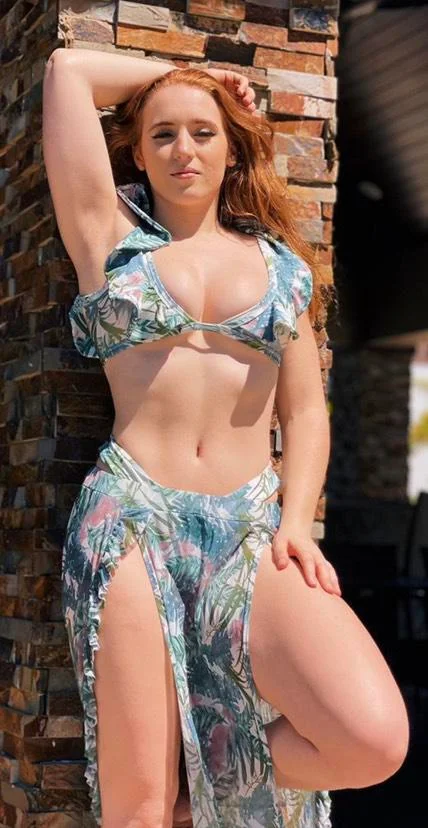 Sloane is an American professional wrestler who performs for WWE in NXT.
She has also wrestled in independent wrestling circuits under the name Notorious Mimi.
Sloane trained at The Monster Factory, a professional wrestling school located in Paulsboro, New Jersey owned and operated by Danny Cage. It is considered to be the first publicly available professional wrestling school.
We are watching a video of her as Mimi at only 17 years old and her maturity level is amazing. Check her out https://www.youtube.com/watch?v=k5ZHIKyv7sg
We think you will agree. She is an amazing girl.
Part of what created her amazing persona is her previous youthful activities.
She excelled at Track and Field as a hurdler so that explains some of her incredible acrobatics in the ring.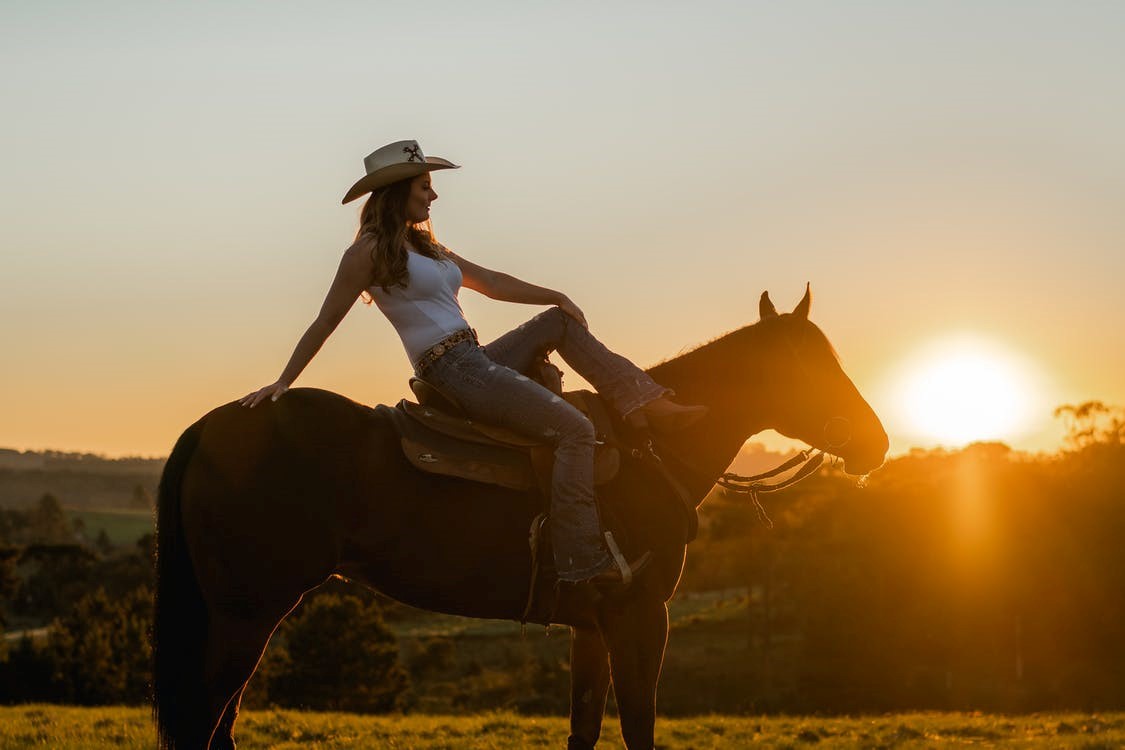 Our gorgeous luminary also grew up riding horses and explains that if you can ride on and fall off of a 1,300 pound animal, a 150 pound woman is far less intimidating by comparison. Too, you learn that after you fall, you had better get back up or you run the risk of being kicked or stepped on.
Sounds like a few of her experiences in the ring where she has been kicked and stepped on.
But she always gets back up.
She went to high school in rural Kennett Square, Pennsylvania. Great area to ride horses.
The region is also great for something else.
Growing mushrooms.
In fact, it is known as the Mushroom Capital of the World because mushroom farming in the region produces over 500 million pounds of mushrooms a year, totaling half of the United States mushroom crop.
Yes, you read that correctly. Fifty percent of the USA mushroom crop. With these dynamic lady wrestlers, you learn something new every day.
To celebrate this heritage, Kennett Square has an annual Mushroom Festival, where the town shuts down to have a parade, tour mushroom farms, and buy and sell food and other goods.
Located in the Delaware Valley, Kennett Square is considered a suburb of both Philadelphia, Pennsylvania and Wilmington, Delaware.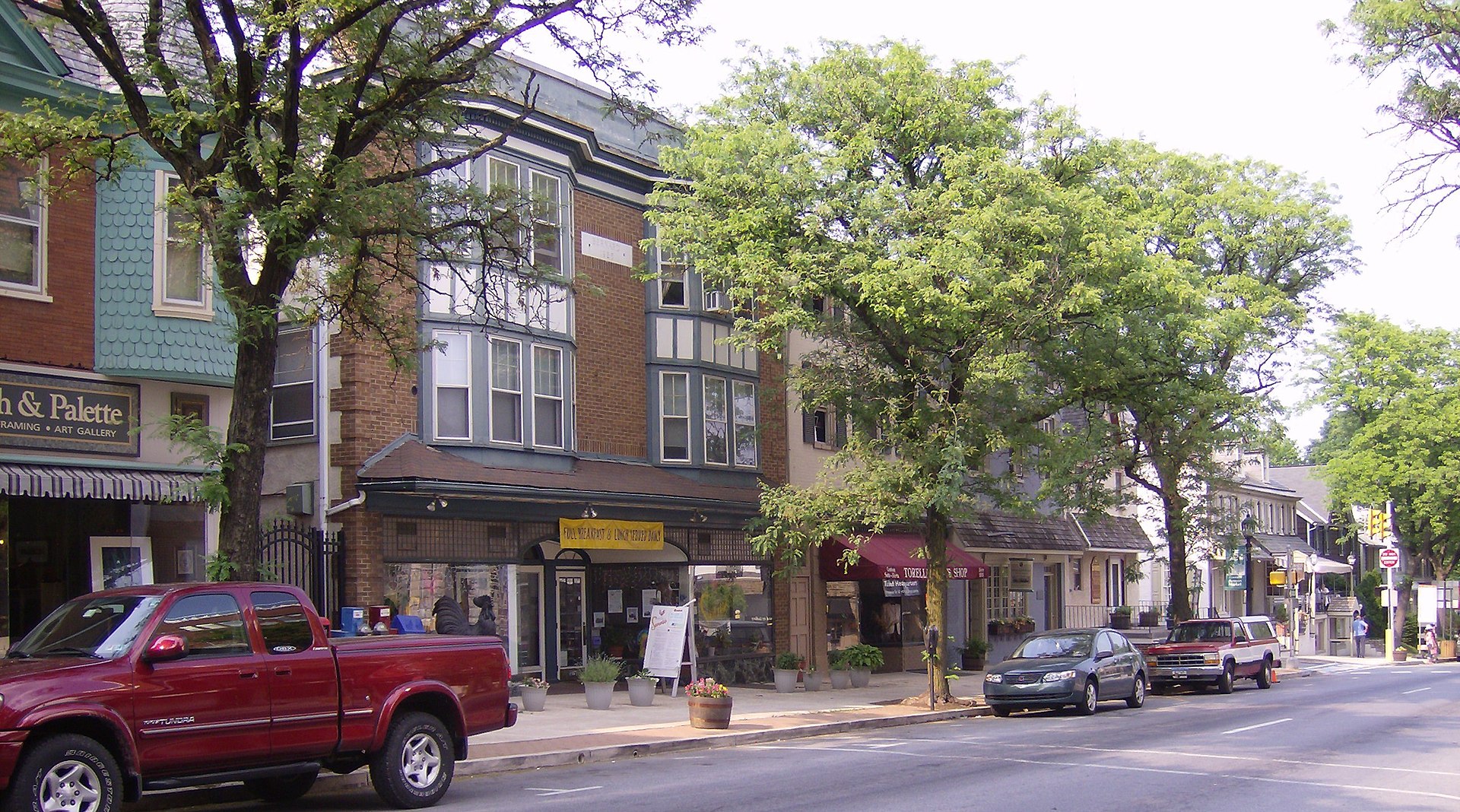 Sloane began regularly wrestling on the independent circuits in 2019, participating in several promotions, particularly in the Northeastern United States. She made her debut with All Elite Wrestling in October 11, 2021, in a losing match to Penelope Ford on AEW Dark: Elevation.
Since this youthful princess was born on January 5, 2003, her entry into this star bright female wrestling world occurred when she was only 16 years old.
Maybe younger.
We are trying to wrap our brain around that, having been around a lot of 16 year olds who are children of the parents in our circle and many, being future academic stars, were not remotely emotionally mature enough to approach something like professional wrestling.
Her mother is a lawyer. We're trying to make the connection.
Here is a connection.
Sloane has taken courses in Criminal Justice. Okay, we see some connection. In her interviews, Sloane has made it clear she loves being on television and sees a long term future in wrestling.
So at just 19, Sloane is a veteran of the squared circle.
She went on to make several appearances on AEW Dark and AEW Dark: Elevation, including a match against Emi Sakura on Elevation on December 13, 2021.
Our brilliant beauty is moving up in the wrestling world.
Keep going Sloane. Onward and upward.
Sloane participated in tryouts at the WWE Performance Center in Orlando, Florida in December 2021. She was announced among a class of recruits who reported to the WWE Performance Center on March 14, 2022 to begin training with WWE.
She began performing for their NXT brand and made her WWE debut on NXT 2.0 on March 29, in a loss to Nikkita Lyons. That match we really loved, even though she got completely dominated by the larger Nikkita.
WWE NXT, also known as NXT 2.0 or simply NXT, is a professional wrestling television program.
It is produced by WWE featuring performers from the promotion's NXT brand division.
Impressive.
Here is what others are saying about Sloane and one of them is a news flash.
We always love the reviews at cagematch.net  where one of the inmates had this to say, "Still quite generic both in the ring and as far as her look and character work are concerned, but she's done alright thus far, especially given how young she is."
Fair enough.
Here is the news flash.
The team at 411mania.com shares, "Mimi is 18 years old and has been reportedly training for four years. She's a regular worker for the Northeastern indie wrestling scene. She's also a trainee at the Monster Factory in New Jersey and recently appeared on AEW Dark and AEW Dark: Elevation. Most recently, she was on last week's Elevation in a losing effort to Emi Sakura."
Why is this significant? Are you also doing the math?
She has been training for 4 years and this would make her only 14.
This truly falls into the category of the more you know, the more you realize how little you  know.
That is the wonderful thing about the wondrous Lady Pro Wrestler, Sloane Jacobs.
The more we know about her, the more we want to know and at only 19 years old?
This teen titan is just getting started.
~ ~ ~
OPENING PHOTO fciwomenswrestling2.com fciwomenswrestling.com femcompetititor.com grapplingstars.com, fciwomenswrestling.com Uploaded-by-WWE-Editorial-use-YouTube-screen-shot

https://en.wikipedia.org/wiki/Kennett_Square,_Pennsylvania
https://en.wikipedia.org/wiki/Monster_Factory
https://en.wikipedia.org/wiki/Sloane_Jacobs
https://www.cagematch.net/?id=2&nr=23495
https://twitter.com/sloanejacobswwe
https://en.wikipedia.org/wiki/WWE_NXT
https://411mania.com/wrestling/notorious-mimi-taking-part-in-wwe-tryouts-in-orlando/
https://www.facebook.com/The-Notorious-Mimi-546933195842617/
https://www.ewrestlingnews.com/news/notorious-mimi-has-both-wwe-tryout-aew-dark-appearance-in-the-same-week
https://en.wikipedia.org/wiki/West_Chester,_Pennsylvania
https://www.downtownwestchester.com/
https://www.fcielitecompetitor.com/
https://fciwomenswrestling.com/