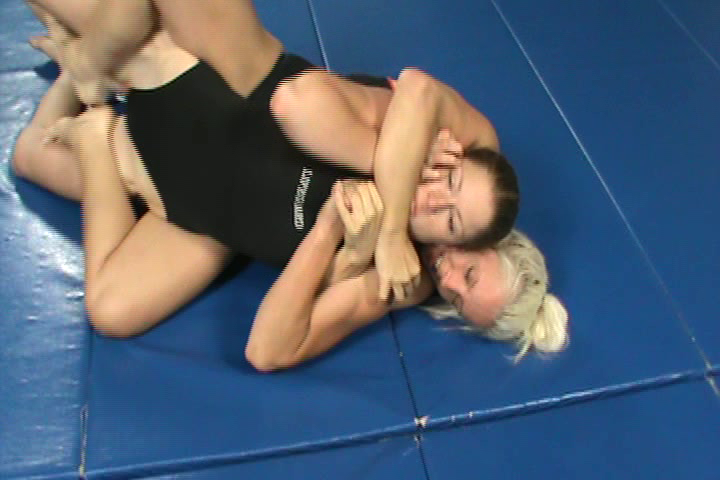 Fresh face.
Fresh attitude.
Fresh approach.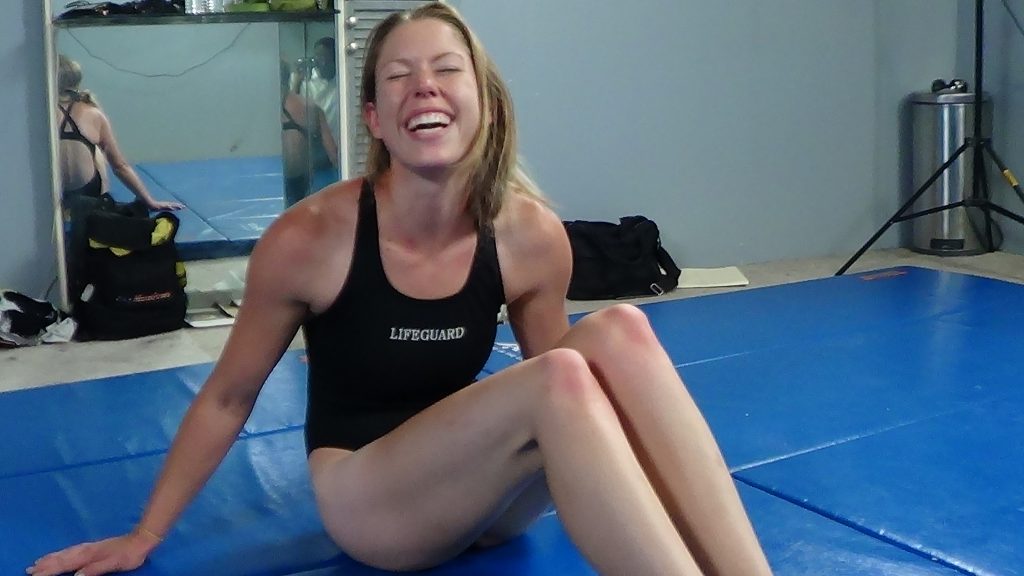 fciwomenswrestling.com article, femcompetitor.com photo credit
That describes our experience in working with the fresh faced beautiful Gilroy, California girl named Poppy at her first time video shoot. We loved working with her so much that Femcompetitor Magazine wrote an article about her.
Poppy, This True Girl Next Door Tried Submission Wrestling!
We admired her courage since she was going to take on a veteran in Kait of San Francisco who had previously taken on Bay Area stars like Olivia D' Angelo, Isamar Gutierrez, Kymberly Jane, So Cal cutie Samantha Grace and others.
Poppy would be trained that day by the great recruiter Isamar of San Jose but  make no doubt about it, our Nor Cal fresh faced girl next door princess ran the risk of getting dominated.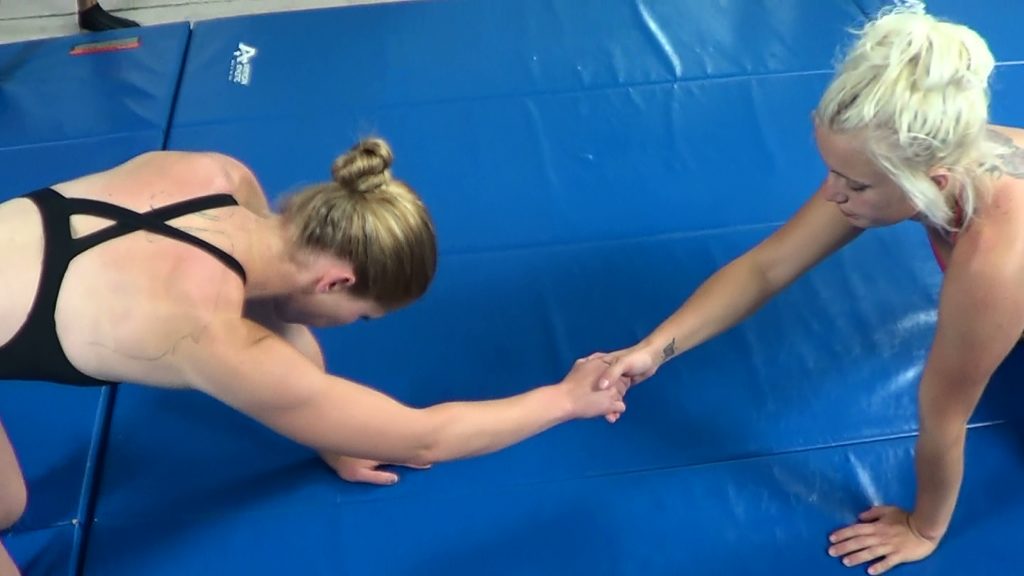 fciwomenswrestling.com article, femcompetitor.com photo credit
Poppy got off to a very good start against Kait and we had high hopes but stamina could become an issue for her as shapely Kait began to take control of the match and began to erotically dominate gorgeous Poppy in very competitive action.
It was an unforgettable match.
You can purchase this sexy match at http://grapplingstars.com/
In our dinner and a female vs female wrestling movie series we are in a fantastic restaurant mecca in the city by the Golden Gate Bridge.
Living in or near San Francisco, there are a number of unforgettable fresh farm to table restaurants in this upscale, open minded and health oriented metropolis.
Wow, there is so much to choose from and given the video inventory at San Francisco Grappling Stars, we are looking forward to sharing more sumptuous San Francisco restaurants and fem vs fem videos with you.
A complete day.
"In every neighborhood, village and town, there is a place where people gather. Once upon a time, neighbors would catch up with friends at the town square or weekly market, trading gossip and laughter at the post office or local pub. In Presidio Heights, that place is Spruce, a distinctive restaurant that reflects the charm of its surroundings and provides residents with a welcoming place in which to dine, socialize, and relax.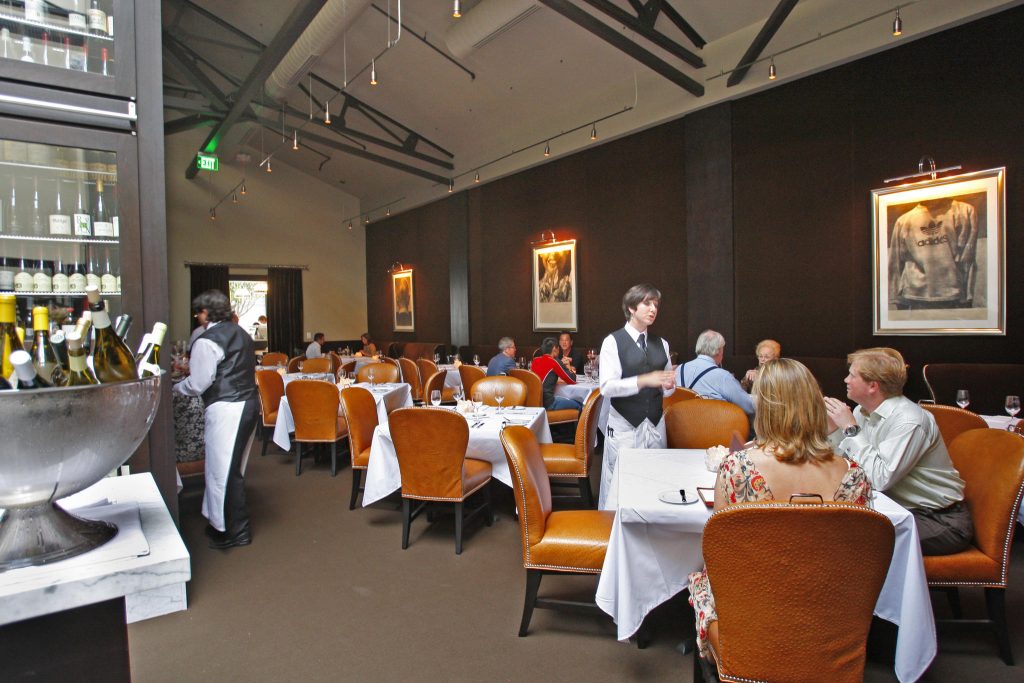 fciwomenswrestling.com article, photo credit sprucesf.com Inside Scoop SF
Chef Mark Sullivan's California-inspired cuisine showcases the freshest and finest ingredients available. About 80 percent of the restaurant's produce comes from SMIP Ranch, a private five-acre farm located in the hills above Woodside that grows vegetables, herbs, and other specialty crops exclusively for Bacchus Management Group's family of restaurants.
Upon entering Spruce, you pass through the foyer, which leads you to one of their beautiful private dining rooms, the Library, and our Café, where a selection of Panini, seasonal salads, artisan coffees, and fresh-baked giant cookies are offered to go. Continue inside and a stunning Baccarat crystal chandelier that hangs gracefully in the entryway welcomes you. The dining room is wrapped with chocolate mohair walls, and filled with faux ostrich chairs, creating a bounty of textures, creams, and browns. Whimsical charcoal sketches from the Parisian street artist "Bard" hang on the walls of our main dining room. Additionally, a rotating collection of art is hung throughout the various quarters of the restaurant. The bar and lounge area offers a casual yet sophisticated place to enjoy handcrafted cocktails, dishes from our bar menu, or a complete meal.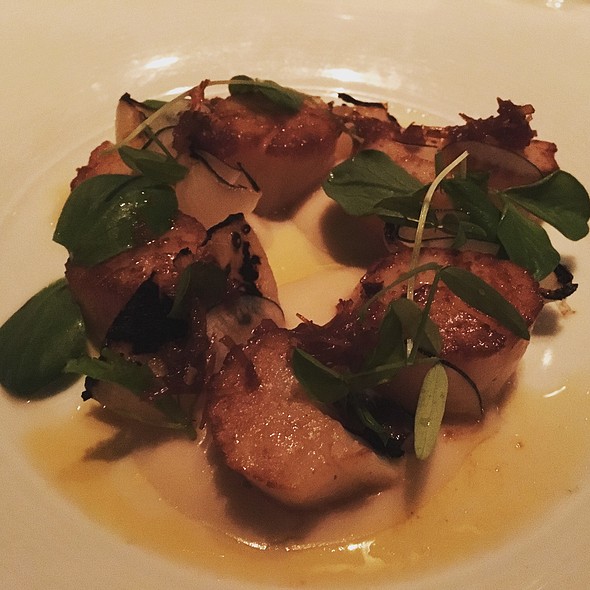 fciwomenswrestling.com article, photo credit sprucesf.com Inside Scoop SF
Since opening their doors in 2007, Spruce has received praise and recognition for their food, wine, and unparalleled service. Such honors include one highly coveted Michelin star, 2011-2015. In 2008, Esquire magazine named Spruce one of America's "Best New Restaurants." Also in 2008, Food & Wine awarded them the honor of "Best New Wine List." They currently hold three-and-a-half stars from the San Francisco Chronicle. Wine Spectator has recognized their wine list for numerous years. From 2007 to 2014, Spruce received their "Best of Award of Excellence" award, and in 2015, they received the magazine's highest honor, a Grand Award."
We sense you are going to love Spruce. Virtually everyone does. Please enjoy these reviews from Trip Advisor.
"Went to celebrate my daughter's 25th birthday and was so impressed by the service, the food and presentation, and the sommelier. Everything about the place was extraordinary and their efforts to please without copping an attitude were appreciated. Whenever we visit San Francisco, we like to dine and not just eat."
Yummy. And another.
"Every time I visit San Francisco, I always make a reservation at Spruce! It is the best! The service is without fault. The food and wine list are amazing!!! I had the most delicious wine there and waiter was so kind to write down what was for me. The profiteroles for dessert are definitely a must have!!!"
Yes our friends. What could be better than dinner and a fem vs fem movie?
~ ~ ~
Sources: brainyquote.com, Wikipedia, fciwomenswrestling2.com, FCI Elite Competitor, photos thank you Wikimedia Commons.
https://www.tripadvisor.com/Restaurant_Review-g60713-d673218-Reviews-Spruce-San_Francisco_California.html
http://www.smipranchproduce.com/