Folsom CA UFC Star Aspen Ladd, After Dumont Loss, What Now? November 1, 2021,
When more press is spent writing about the behavior of your coach, than what you did or did not do, in one of your biggest fights, that is not a good sign.
As far as the fight went, the news leaders at ESPN reported, "It wasn't the most scintillating performance, but Norma Dumont might have done enough to make herself the next title challenger in the UFC women's featherweight division.
Dumont held on to beat Aspen Ladd via unanimous decision (49-46, 49-46, and 48-47) in the main event of UFC Fight Night on Saturday in Las Vegas."
Not exactly a ringing endorsement but according to all of the articles we read, very accurate.
It was not a fight to write home about, no matter where you live.
The team at dailymail.co.uk quoted star MMA Fighter Miesha Tate as describing it as abuse.
Not what Norma Dumont did to Aspen, the quote focused on what her coach said to Aspen, in her corner, in between rounds.
We reviewed the video.
Since one of our associates has coached in the elite high school sports realm, where their athlete finished number one in the California Men's Track and Field 100 meter event, he didn't view the behavior of the coach as abuse. Just clearly very frustrated.
Our team member never, ever used profanity, took more of a Zen approach, but he played high school football for four years and his coaches used profanity all of the time.
Never bothered him one bit. Kind of expected it.
In his opinion, the key here is that the coach is angry at a woman. He senses any terse speech to a female by a male will be viewed as abuse. Some people seem to see everything that is not sprinkled with sunshine as abuse.
Don't they talk this way behind the scenes, on the set, in Hollywood, all of the time?
Haven't you seen film after film depicting what Ballet Directors say to their pupils? No sunshine in sight. Just watch Starz Flesh and Bone. How about Black Swan?
See what you think of the coach's behaviors there.
Too, it appears much of what Aspen's coach said was right on the mark. Aspen was not fighting her best fight.
What could get lost in all of this seemingly politically correct bantering is that Aspen is actually a very good fighter. For some time we have watched her from a distance.
Are you familiar with her?
Aspen is an American professional mixed martial artist who competes in the Bantamweight division of the Ultimate Fighting Championship (UFC). A professional since 2015, Ladd started her professional mixed martial arts career in Invicta FC, a female promotion.
Aspen hails from a scenic historic community near us in Northern California.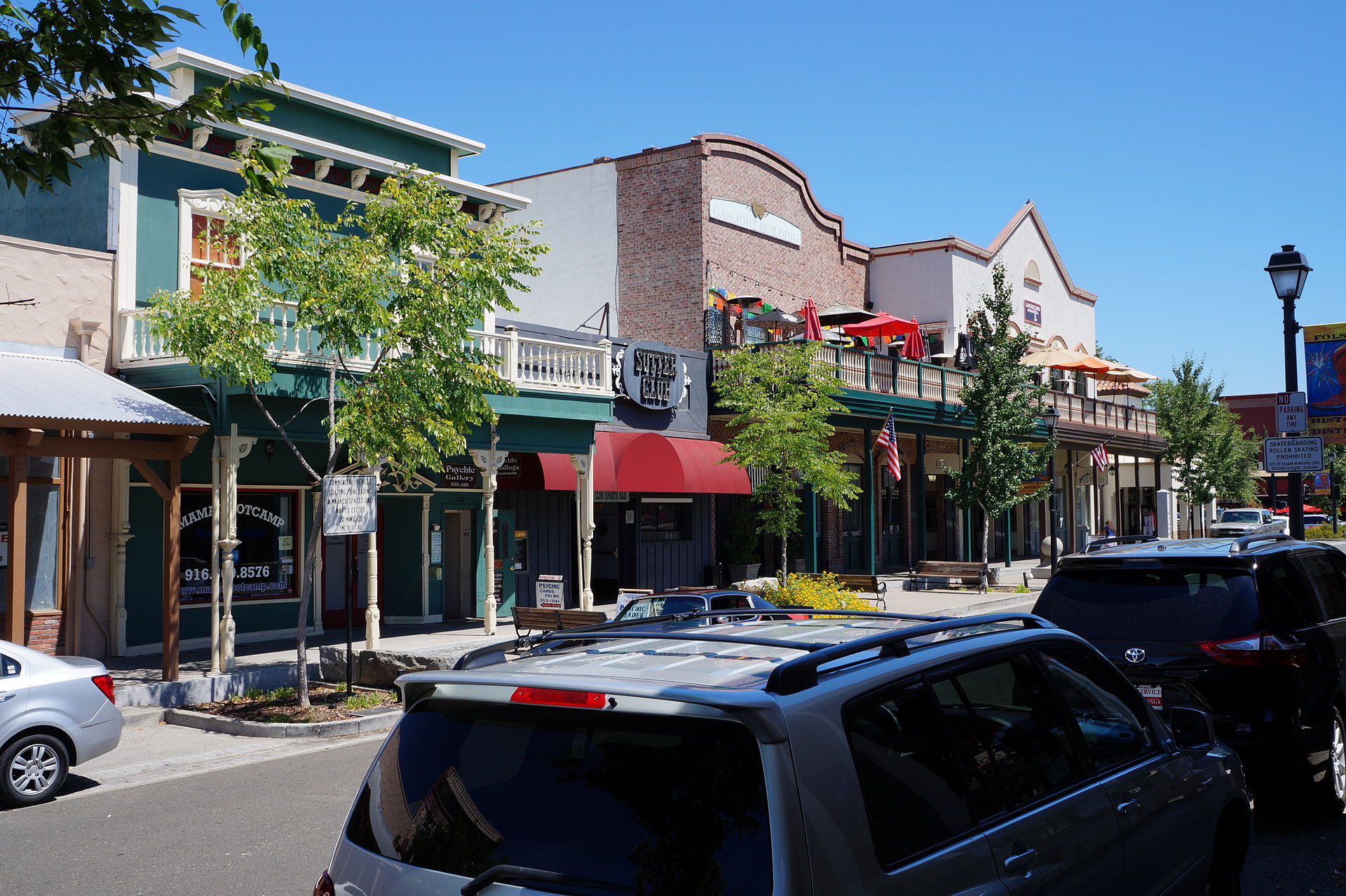 It is commonly known for Folsom Prison, the song "Folsom Prison Blues" by the legendary Johnny Cash, as well as for Folsom Lake. The population was 72,203 at the 2010 census. The median home price in Folsom is $651,491 with the average household income at $100,163.
We have been to sunny Folsom several times and it is a wonderful place to raise a family. Folsom High has traditionally had a very powerful football program.
As of February 16, 2021, Aspen is #3 in the UFC women's bantamweight rankings and as of June 14, 2021 she is #10 in UFC women's pound-for-pound rankings.
Following an amateur run of 8–1, which included 6 finishes, Ladd signed with Invicta FC.
Ladd made her Bantamweight debut in a bout against Kelly McGill on March 11, 2016 at Invicta FC 16. She won the fight via TKO in third round.
Aspen made her UFC debut against Lina Länsberg on October 22, 2017 at UFC Fight Night 118. She won the bout via TKO in the second round, with a powerful war cry until the referee was forced to intervene.
We've reviewed some of Aspen's fights and while she is an effective mover and puncher, we felt that to compete at the highest level, she didn't possess a devastating knockout punch.
When we reviewed her record, many victories were by TKO, but not by knockout. Not that we are experts, but we also did not recognize many of the names on her eleven match professional resume.
So, since she was a replacement for Holly Holms, a name we absolutely recognize, this was her chance to make a name for herself on a big stage and it appeared she came up really short.
Her opponent Norma Dumont (born October 1, 1990) is a Brazilian mixed martial artist in the Featherweight division who fights in the Ultimate Fighting Championship.
Norma has not had an easy road. Research indicates Dumont's father abandoned her mother and his three daughters when Dumont was 4. She started training at 15 years old, then stopped to begin work as a secretary.
At 19 years old, she went back to training and continued with her MMA career. During this time, she became a six-time Sanda State champion and National champion of Sanda.
Starting her career in 2016, Dumont compiled a perfect 4–0 record on the regional Brazilian scene, winning two of those bouts via first round submission.
Dumont made her promotional debut on February 29, 2020 at UFC Fight Night 169 against Megan Anderson. She lost the fight via knockout in round one.
Her big opportunity came when Dumont, as a replacement for Danyelle Wolf, faced Felicia Spencer on May 22, 2021 at UFC Fight Night: Font vs. Garbrandt. She won the bout via split decision.
The press now appears focused on Norma's future, which could have been Aspen's future.
At mmajunkie.usatoday.com they post, "Dumont (7-1 MMA, 3-1 UFC) showed she's the top contender in the women's featherweight division courtesy of a unanimous decision win over Ladd (9-2 MMA, 4-2 UFC) at the UFC Apex in Las Vegas.
Given the extremely thin nature of the weight class, there's nowhere for Dumont to go but up, and that means she's looking right at a championship fight with fellow Brazilian Amanda Nunes."
Best wishes on that one, as Megan Anderson found out the hard way in the first round during her fight with Amanda. Remember, Megan is the one who defeated Norma.
In the first round.
Hope does spring eternal.
Our question is where does Aspen go from here? Her venture into a higher weight class didn't pan out well. She did much better in the lower weight class.
From our vantage point, the largest name on her resume, Ms. Dumont, dispatched of her without being pushed too hard. Dumont was smiling broadly at the end, not a tired muscle in sight.
Aspen is a very good fighter.
The big question is does she have the ability to develop a stronger punch and a deeper arsenal to compete with the elite opponents, no matter the weight class, and become a great fighter?
If she can't, what her frustrated coach said to her is the least of her challenges.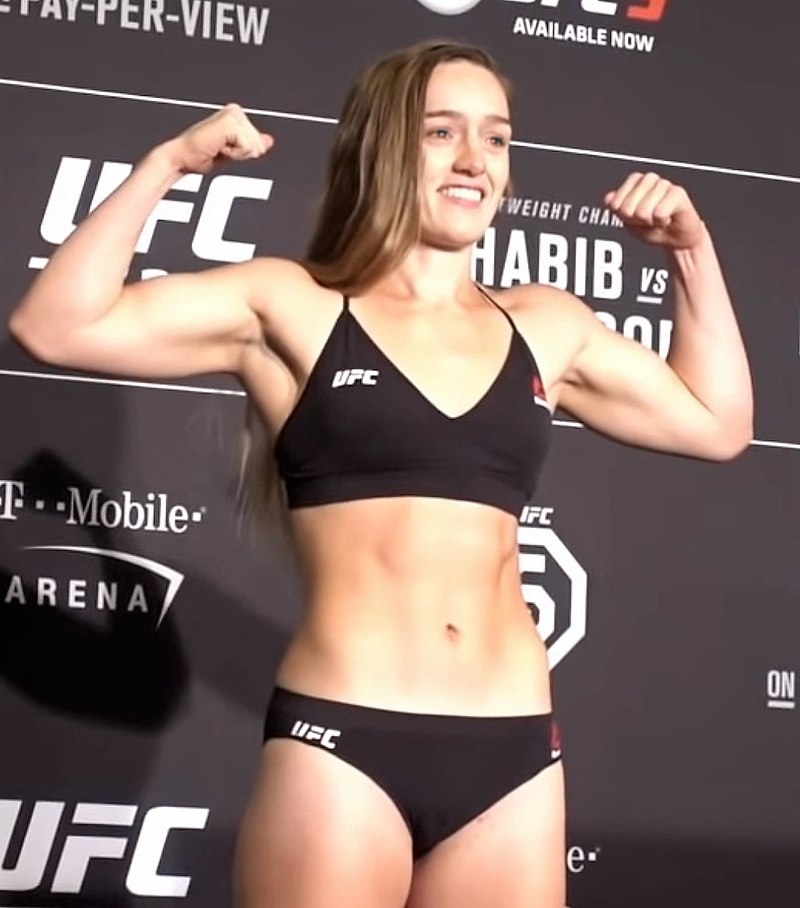 ~ ~ ~
OPENING PHOTO femcompetitor.com, grapplingstars.com fciwomenswrestling.com Editorial-photo-credit-Artur-Didyk-Shutterstock
https://www.espn.com/mma/story/_/id/32414374/norma-dumont-holds-beat-aspen-ladd-via-unanimous-decision-ufc-fight-night
https://www.dailymail.co.uk/sport/mma/article-10102725/Aspen-Ladd-coach-apologises-brutal-pep-talk-Miesha-Tate-labelled-ABUSE.html
 https://en.wikipedia.org/wiki/Aspen_Ladd
https://mmajunkie.usatoday.com/2021/10/norma-dumont-next-fight-matchmaker-ufc-fight-night-195-main-event-win-aspen-ladd
https://en.wikipedia.org/wiki/Norma_Dumont
https://mmajunkie.usatoday.com/2021/10/norma-dumont-next-fight-matchmaker-ufc-fight-night-195-main-event-win-aspen-ladd
https://en.wikipedia.org/wiki/Folsom,_California
https://www.fcielitecompetitor.com/
https://fciwomenswrestling.com/