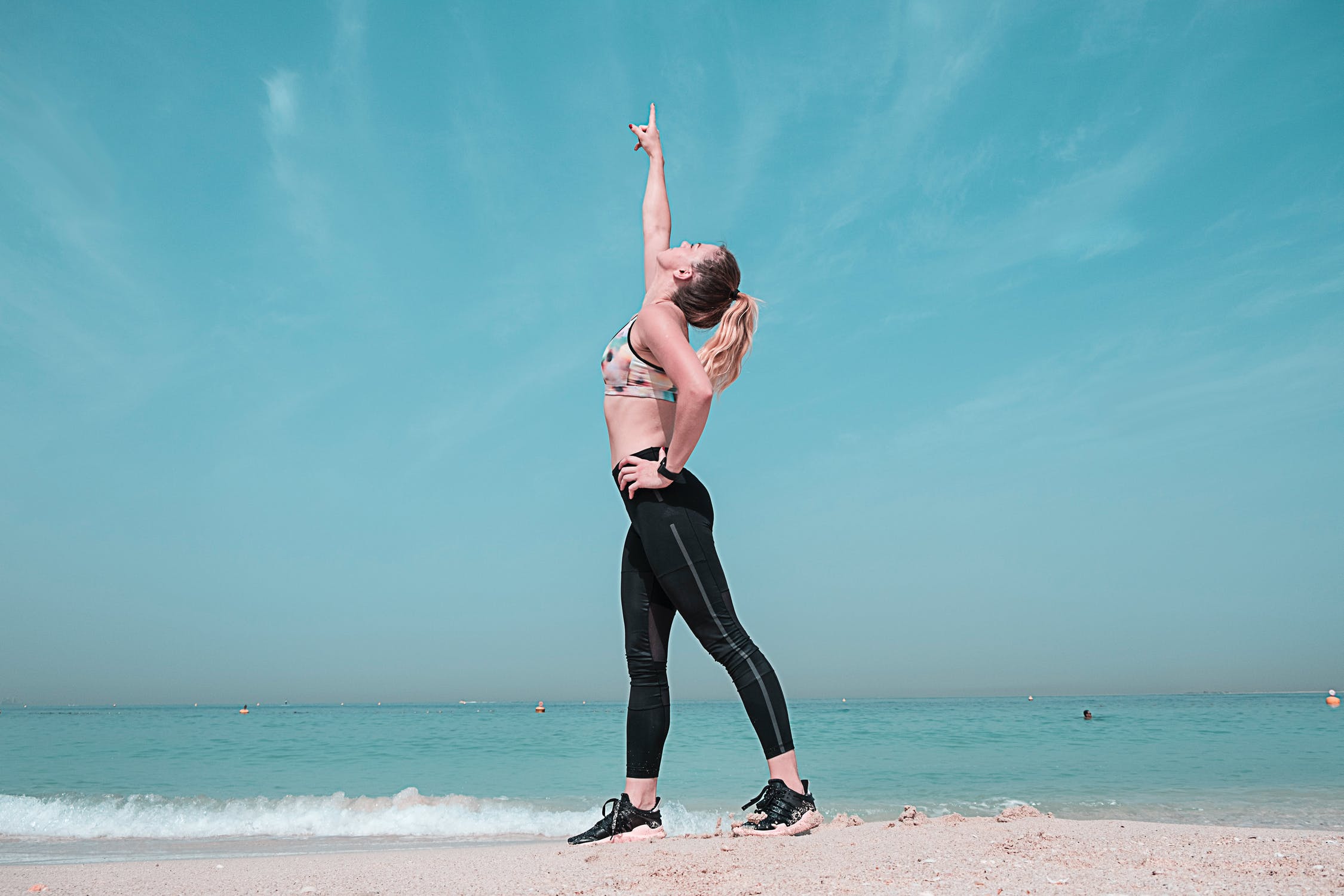 Zahra is one of the dynamic competitive female wrestling stars in Germany.
When you watch the German beauty Zahra wrestle, you get a sense that this determined female warrior can accomplish anything she sets her mind out to do.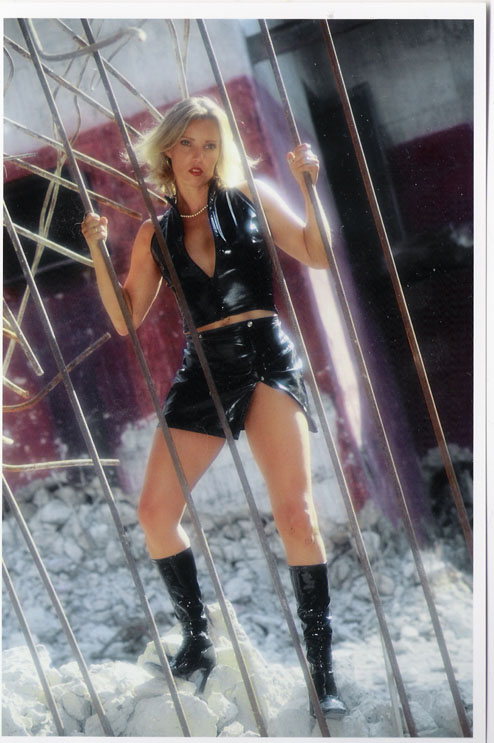 In any industry or sports battlefield, there are some known by their long term reputation for giving their best efforts, taking on all comers and putting in a hard day's work. No matter what the result, they earn your respect. After watching Zahra wrestle competitively over the years, she's a journey level fighter that commands both attention and respect.
She certainly has lived up to her name which corresponds to three different, though related meanings depending on the country it is being called. The agreed upon designations are bright, shining, brilliant and beautiful.
Based in Berlin, Germany, like many modern female submission wrestlers Zahra has wrestled all over the globe. From Portugal, England and Greece to countries throughout Europe the German star has blazed a trail.
She has wrestled with countless private companies and competed against well-known stars like Monica, Sybil, Lina, Kassidy, Ina Black, VeVe Lane and more.
The decimation of the grappling Goddesses of Fightingstyle is legend. When it's time to turn up the intensity, she can thoroughly dominate as the established beauty Orsi found out the hard way.
Zahra enlightens us herself about her skills and services at WB270 saying, ""I'm Zahra from Berlin and my weight is 58 kg. My height is 1.70. I'm fighting semi- and competitive matches."
She expands at groups.yahoo.com stating, "I'm a female wrestler, who loves to fight semi- and competitive matches. I'm doing private mixed sessions as well as f/f-matches at live-events.
I'm based in Berlin, Germany.
I'm traveling often and on my travels I'm using fighting mats. Therefore I can guarantee professional fight ground for all matches.
Feel free to post a message both in German or English. Also, check out my photos, clips and facts in the "files" section and/or in the "photos" section to learn a little bit about me.
If you're ready for a wrestling session with me please drop me an e-mail."
In terms of her sessions, here is what one happy customer happily stated, ""Zahra is one of my most favorite wrestlers and I have known her since she started in the wrestling business and have already had a dozen competitive matches with her in the past 4 years. Zahra is surprisingly strong for a lady of her weight and height. During a match one gets the impression that she is much bigger than she really is. Zahra is a very skilled wrestler and is able to use many different holds during a match. For example, one of her favorite holds, which she applies perfectly and for which she is well known, is the full nelson combined with a body scissors. This hold normally leads to an automatic submission.
Zahra is very fast and has great endurance. When she gets in trouble she doesn't give up easily and is willing to take a lot of pain to avoid submitting. I have learned that she is very determined to win in her competitive matches. But she is also a beautiful lady with a wonderful and admirable personality."
Would you like to travel to Berlin?
Our favorite information site Wikipedia shares, "Berlin is the capital city of Germany and one of the 16 states of Germany. With a population of 3.5 million people, Berlin is Germany's largest city. It is the second most populous city proper and the seventh most populous urban area in the European Union.
Located in northeastern Germany on the River Spree, it is the center of the Berlin-Brandenburg Metropolitan Region, which has about 4.5 million residents from over 180 nations. Due to its location in the European Plain, Berlin is influenced by a temperate seasonal climate. Around one third of the city's area is composed of forests, parks, gardens, rivers and lakes."
Imagine the beauty of enjoying a picnic in the park, smelling the flowers, then off to a stout meal and later having a session by your design with Zahra.
The city site visitberlin.de enlightens, "Berlin is one of the greenest capital cities in Europe. This is not only evidenced on aerial photographs of the vast green spot in the center called Tiergarten, as there are various forms of parks and gardens on almost every corner. Recreational parks, city parks, palace parks as well as forests and wooded areas can all be found in the city. They are ideal for relaxing between touring the city, visiting museums and shopping tours."
Wikipedia continues, "Berlin is a world city of culture, politics, media, and science. Its economy is primarily based on high-tech industries and the service sector, encompassing a diverse range of creative industries, research facilities, media corporations, and convention venues. Berlin serves as a continental hub for air and rail transport and is a popular tourist destination.
Significant industries include IT, pharmaceuticals, biomedical engineering, biotechnology, traffic engineering, and electronics.
Berlin is home to renowned universities, research institutes, orchestras, museums, and celebrities and is host to many sporting events. Its urban setting has made it a popular location for international film productions. The city is well known for its festivals, diverse architecture, nightlife, contemporary arts, public transportation networks, and a high quality of living."
For a twist from the formal, the always fun travel site lonelyplanet.com exudes, "Berlin is a scene-stealing combo of glamour and grit, teeming with top museums and galleries, grand opera and guerrilla clubs, gourmet temples and ethnic snack shacks. Whether your tastes run to posh or punk, you can sate them in Berlin.
The sun may not be shining, the weather may not be sweet, but if you just want to move those dancing feet, Berlin is all you could ever want or need. Taste is no barrier to enjoyment either – whether you're into hardcore techno, high-speed drum and bass, kick-ass punk, sweet Britpop, fist-pumping hip hop, beat-free ambient or even swing and tango, you can find a place to party any night of the week. This is not a town where you need to worry about closing times – Berlin's famously long nights have gotten even later of late and, thanks to a growing number of after parties and daytime clubs, not going home at all is definitely an option at weekends."
Anyone who wrestles Zahra is in for a scrap. If she's behind she's relentless until tables turn. If she is ahead, please do not expect sympathy. Expect to get dominated. Seriously.
Zahra is a sexy combination of feminine beauty and measured power. Watching her wrestle allows one to see brilliance in shining motion. That should come as no surprise. It seems ordained.
It says so in her name.
~ ~ ~
Sources: brainyquote.com, Wikipedia, fciwomenswrestling.com, wb270.com, groups.yahoo.com, lonelyplanet.com, visitberlin.de, FCI Elite Competitor, photos thank you wb270 and Wikimedia Commons.