Wrestling Monica Evolves!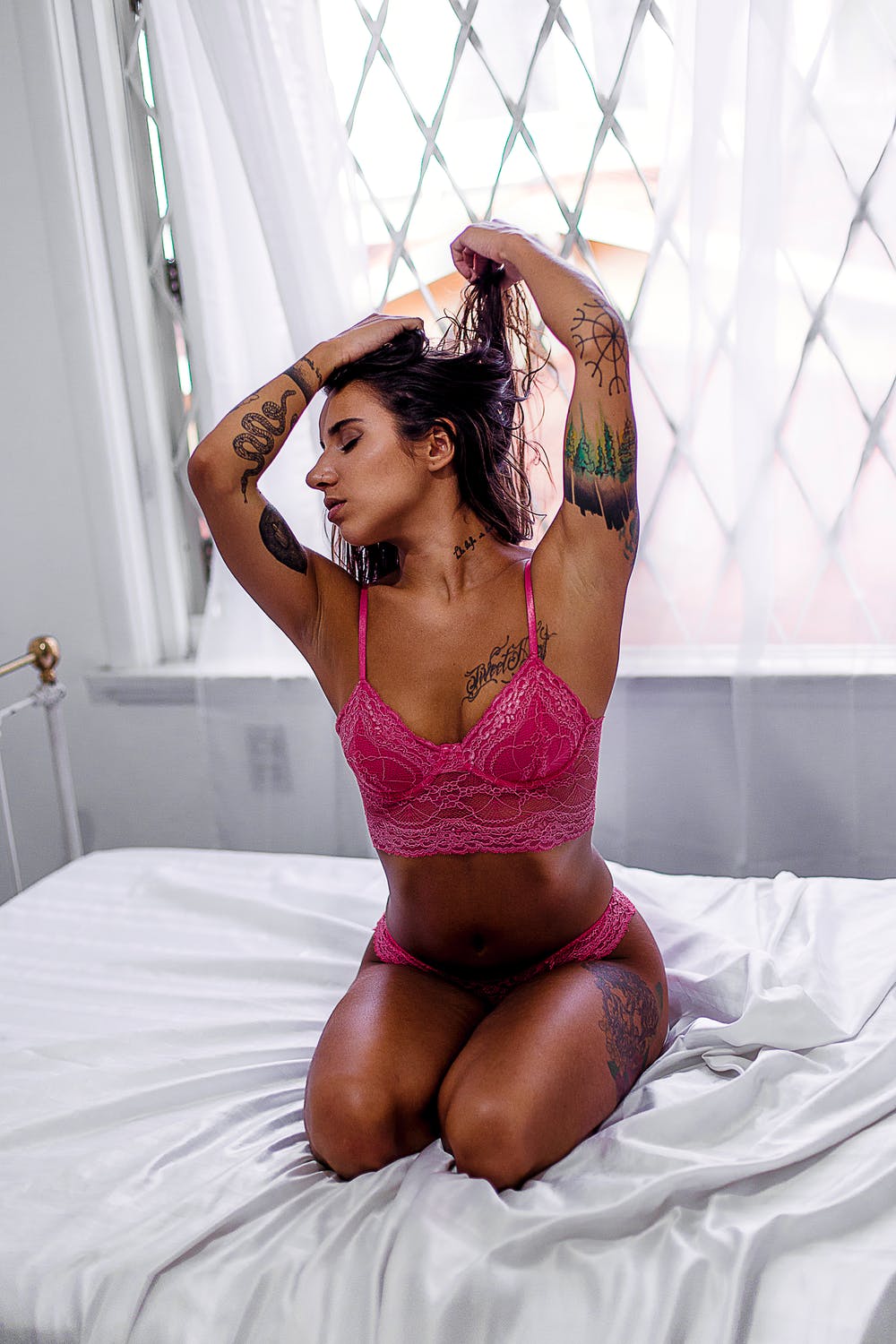 Monica is formidable as a wrestler and even more exceptional as a salesperson and motivator.
During the days of ordering video matches by snail mail, as a customer this writer developed a great business relationship with a British producer named Phil. He had a fantastic stable of female submission grapplers named Lisa Marie from New Zealand, Luna from Italy, from Great Britain and other countries Kelly, Angela, Stacy, Anna, Susan, Rose, and Jill along with many more beautiful submission and fantasy wrestlers.
There were myriads that caught my eye but none seemed to possess the rare combination of beauty and a high wrestling skill level than the competitor named Monica.
Monica had soft unblemished skin, was shapely and tended to slowly wear her opponents down with self-control and adaption. She was soft spoken and made for a delightful interview. Her matches with Jean Hunter and Renata are classics.
Much has changed since the 1990s.
Monica would not only evolve as a competitor but gained knowledge and newer skillsets which she has transferred into a successful business venture called Monica's Wrestling Centre which proudly hails from the Danube of the post 2010 era, London, England.
If you decided to visit London and stop in on Monica or attend one of her many events, visitlondon.com appears to provide some very helpful ideas and basic concepts about this great city.
London is the political, economic and cultural capital of Britain. You can visit the Queen's official residence at Buckingham Palace and tour the Houses of Parliament, historic home of the UK government.
London is incredibly well-connected, with five international airports and the high-speed Eurostar rail link. More than 50 countries are within a three-hour flight time and upwards of 300 international destinations have direct links to London.
London is a city at the centre of the world – and a world in one city. Around 230 languages are spoken here and you'll find a wealth of different cultures and communities throughout the capital.
London's history stretches back over thousands of years, and the city boasts four World Heritage Sites: the Palace of Westminster and Westminster Abbey, the Tower of London, Maritime Greenwich and the Royal Botanic Gardens, Kew.
London's world-class tourist attractions are renowned across the globe. Many of the most famous attractions are free to visit, for example Tate Modern, the National Gallery and the Victoria and Albert Museum.
The river Thames runs through the heart of London, from Richmond in the west, through the central London borough of Westminster, to Greenwich in the east. London river cruises and river buses are a great way to see the city.
About one third of London is devoted to parks and open spaces, so there are plenty of places to relax on fine days. Make sure you visit The Royal Parks as well as Hampstead Heath in North London, which offers amazing views over the city.
There are more than 6,000 restaurants in London so you'll never be short of new places to eat. London boasts 65 Michelin-starred restaurants and many celebrity chefs are based here, and there are plenty of good, cheaper options too.
According to the Globe Shopper City Index, London is Europe's best shopping destination. Whether you head to the West End, Westfield Stratford City or a quirky London market, there's a huge range of places to buy gifts, fashion and food.
London's fantastic transport system, with its Tube, red buses and black taxis, will enable you to get around the city quickly and easily. Why not buy an Oyster Card in advance and download a free Tube map to help you plan your days out?
Thank you very much www.visitlondon.com.
London has certainly evolved and so has fully competitive women's wrestling.
[pullquoteleft] I arise in the morning torn between a desire to improve the world and a desire to enjoy the world. This makes it hard to plan the day.
……….E. B. White
[/pullquoteleft]
The names have certainly changed since Monica's early connection to private wrestling company owner Phil and with the cross pollination of mixed martial arts, the women's game is far tougher than ever. The relative extinction of the great Danube warriors of the 1990's as the world's best submission wrestlers is that they had difficulty fighting and defending above the waist.
The new and exciting names are Sable, Minxy Li, Thunder, Blaze, Venom, Lydia, Tyger, Antscha, and the sensuous Orsi to name a few. This writer has trouble attaching a handle to Ms. Orsi because every time she seems to be a jobber, ready to easily succumb to the mildly formidable, she surprises me with a victory complete with patience, skill and perseverance.
This is one brief review written by a gentleman who had the opportunity to witness one of Monica's events.
"My first Event at Monica's and I had a great day. It all started with a trip to Monica's studios where I had a session with Ina and Lydia, and also met Bettie. I got a friendly greeting from all of them on arrival and had the first 30 minutes on the mats with Ina. I was totally overwhelmed. With her background in Sambo she was excellent in take downs and so was always on top once we hit the floor. I'm usually quite good at turning the opponent but this lady wasn't for turning! I've never wrestled someone with Ina's style and it was sometimes hard for me to take in what was happening. Usually I can remember the moves and do a reasonable write up afterwards but a lot of it seemed a blur with her on top trying for submissions and me trying to resist. She pointed out I was doing a few wrong moves; showed me new moves and how to use different parts of the body in moves that I already knew but making them more effective."
[alert_red] Here is a quote from Monica herself. [/alert_red]
"My 400 square foot wrestling facility is now up and running in London! It's big, bright and squeaky clean, having just been refurbished. The mats are professional-grade, and there are private changing facilities plus an awesome walk-in shower.
It's so much more fun than a hotel room, and gives girls from outside London a great place to wrestle when they're in town. It also lets me train up new girls who want to get into wrestling. And it's available to girls from overseas as a London base whenever they're over. I've got a great line-up of wrestlers who are available right now (and more are coming soon!)"
As many of us have learned with the passage of time, one of the reasons you stay with what you love, even during the lean and bad times is because your participation will evoke change within and you begin to grow and evolve. This certainly seems to speak to Monica and her growth in the sport we love so well. She seems to organize and manage a wide variety of women's submission wrestling athletes with ease.
Or at least she seems to make it appear that way!
Female Competition International, fciwomenswrestling.com is hoping to bridge the great divide between the women's submission wrestling world and the women's freestyle wrestling community. At some point they should meet in fiercely contested matches where the suspense of victory is the main lure over eroticism.
If you find non-nude women wrestling too erotic then you probably showed up here by accident. If you are indeed a fan of the sport, you might want to visit Monica's Wrestling Centre. Time does indeed change everything and fortunately in the case of Monica, near perfection has been improved upon.
~ ~ ~
Sources: Brainyquote.com, Monica's Wrestling Centre, Fciwomenswrestling.com, visitlondon.com, Wikipedia, wb270.com, photos thanks to Wikimedia Commons and Orsi's photo from Monica's Wrestling Centre.