Inside of the lounge, what type of activities occur and the level that they occur at depends upon what type of lounge that you are frequenting.
The movies may have given the reputation and image of a lounge as a dimly lit, questionably decorated while laced with possible pickup opportunities all circling the drain around a two bit lounge singer who never made it to the big leagues and instead of singing with smooth pipes, he or she usually talks too much.
Way too much. Way too unfunny.
Two films come to mind.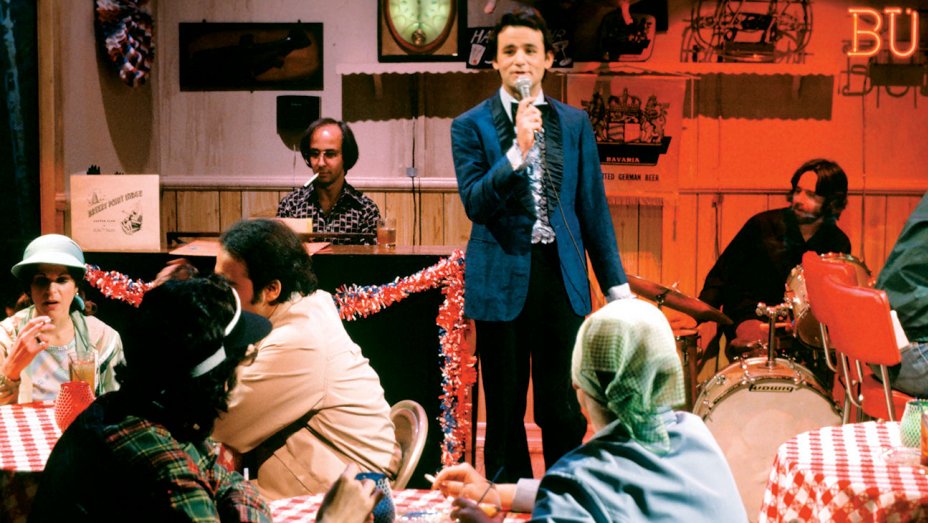 Brilliant Saturday Night Live alum Bill Murray played the lounge singer Nick Rivers with one hilarious scene after another and in this case, the lounge singer actually was funny even though he still talked too much.
Some feel that until Nick came along, Murray, who'd joined the SNL cast in January of 1977 after Chevy Chase's departure, found himself playing second bananas on the NBC sketch series.
Nick Rivers changed all of that and a sleazy but very lovable star was born.
The immensely talented actor Kevin Kline played so many parts brilliantly over the course of his career so it's not surprising that playing a has been lounge singer would be among his gems.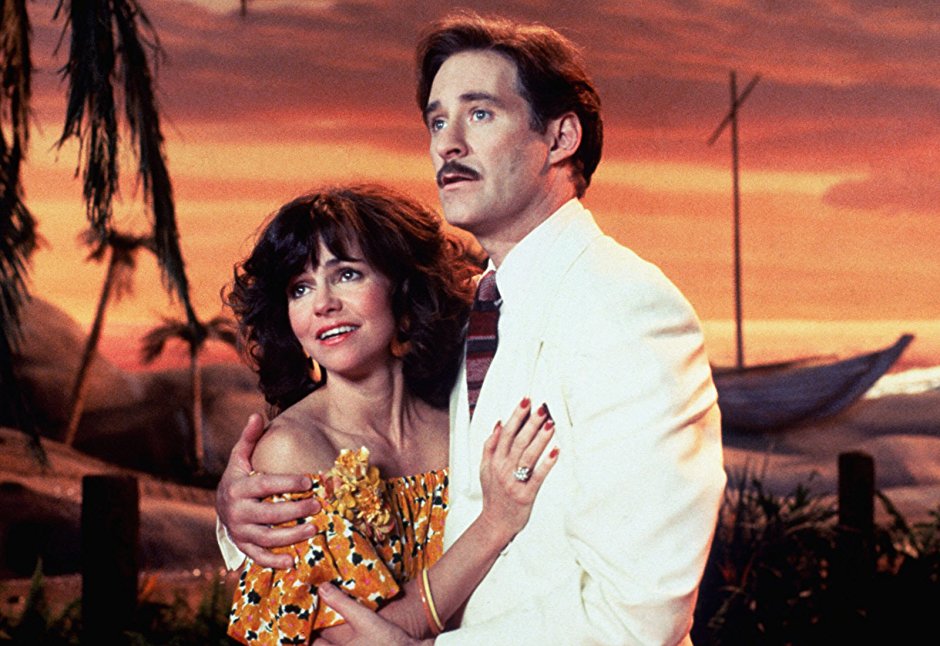 The film is called Soap Dish.
Soapdish is a 1991 American comedy film directed by Michael Hoffman, from a screenplay by Robert Harling and Andrew Bergman.
The film tells a backstage story of the cast and crew of a popular fictional television soap opera.
It stars Sally Field as a mature soap star, joined by Kevin Kline, Robert Downey, Jr., Elisabeth Shue, Whoopi Goldberg, Teri Hatcher, Cathy Moriarty, Garry Marshall, Kathy Najimy, and Carrie Fisher, as well as cameo appearances by TV personalities like Leeza Gibbons, John Tesh (both playing themselves as Entertainment Tonight hosts/reporters), real-life soap opera actors Stephen Nichols and Finola Hughes.
Kevin Kline's scenes as a washed up lounge singer in front of a barely breathing group of senior citizens in Florida is to die for.
Mr. Kline was nominated for a Golden Globe Award for Best Actor – Motion Picture Musical or Comedy.
He sloshed through and earned every bit of that award in his ice cream suit.
Fortunately in our female wrestling industry we had a group who did quite a bit of acting in their scenes inside of a living room and they fittingly named themselves Wrestling Lounge.
Fortunately no singing was necessary, just some good old fashioned scripted wrestling.
The girls looked so good in their primarily full bathing suits and we loved what appeared to be their German accents.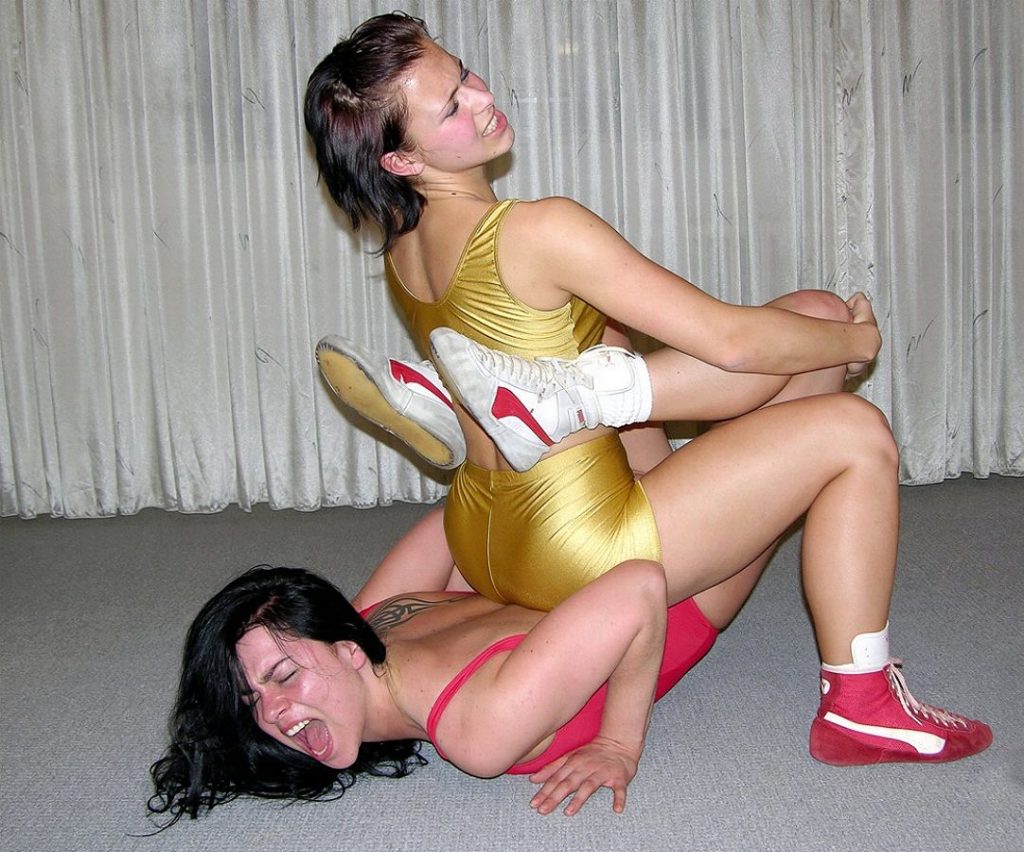 Germany has certainly brought us some great women's wrestling over the years and though we prefer our female wrestling fully competitive, the maidens at Wrestling Lounge looked so good that they elevated the scripted tussling to another level.
It was a lounge that we could sit in all day.
Germany has brought us many wonderful Session Girls over the years, here, one from Berlin named Paksi and we're sure that if your travels take you to Berlin, you would love to have a session with her and make a day, weekend or week of it in glorious Berlin because there is so much to do there and hey, they have some great lounge establishments to hang out in after sessioning with Paksi.
Her email is: chezanaher@yahoo.com
She states at her WB270.com profile that she participates in normal wrestling.
Okay. We think that we know what that means. One of her satisfied customers clarifies.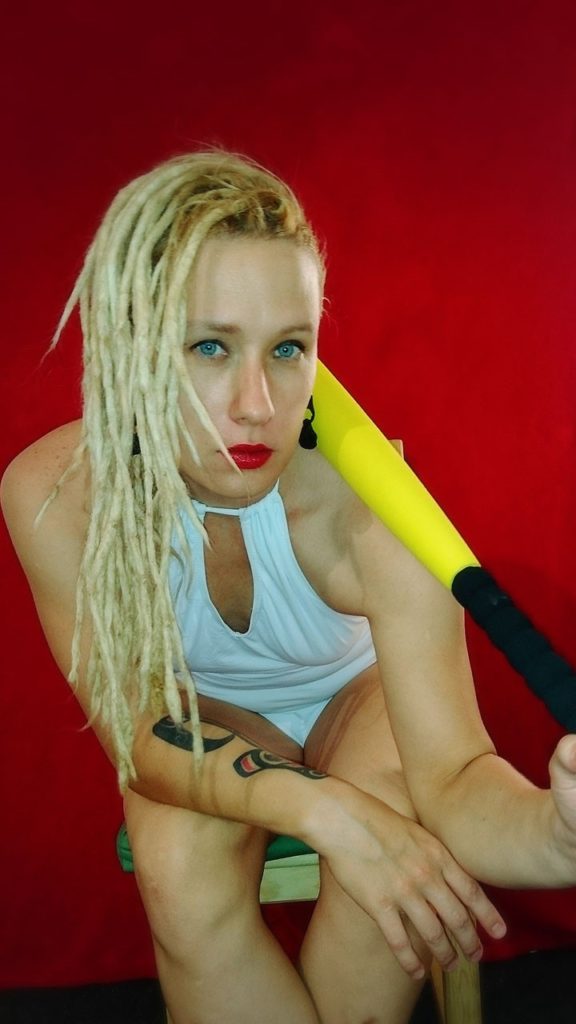 "Paksi is an ex national level grappler and it shows, trained in several other martial arts. In 25 mixed wrestler encounters I've never enjoyed so much mixed wrestling, she makes it fun, inventive and within reach for someone untrained by adjusting her combat aggressiveness, she is very cool.
Great functional strength everywhere but the power of her legs blew my mind. Her kicks are devastating but so beautiful. In my case, 160lbs fit, I could shield her blows at 30-50% power with my shoulder but the shockwave was too much for my head, same for my spine on her front kick to my abdomen."
Very powerful girl. Here is what another satisfied customer has to say:
"I met Paksi end of March 2017 in Berlin. It was a brilliant mixed-session. We did wrestling starting in stand, wrestling starting on knees, arm wrestling – and Paksi showed me even some of her martial arts skill. Paksi is a very kind woman."
We sense you will have a great time wrestling with Paksi and afterwards, please don't forget the lounges of Berlin. Here is one in particular that we think you might like.
It's a classy and historic name in a very modern and vibrant setting.
Simply put, Berlin is an incredible city.
Berlin is the capital and the largest city of Germany, as well as one of its 16 constituent states.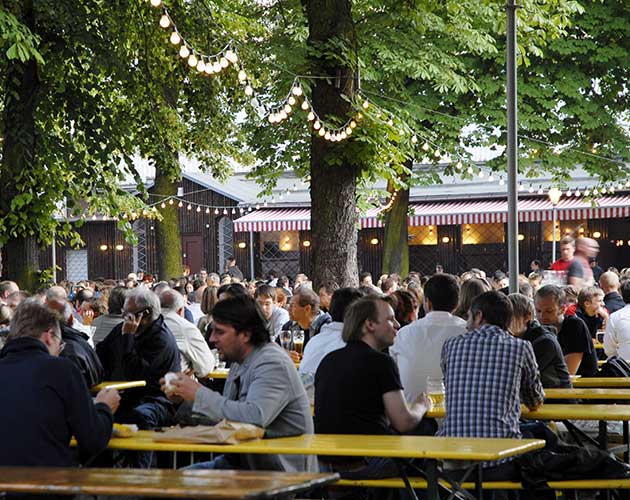 "After the Berlin Wall came down I visited that city and I will never forget it. The abandoned checkpoints. The sense of excitement about the future. The knowledge that a great continent was coming together. Healing those wounds of our history is the central story of the European Union."… David Cameron
With a steadily growing population of approximately 3.7 million, Berlin is the second most populous city proper in the European Union behind London and the seventh most populous urban area in the European Union.
Located in northeastern Germany on the banks of the rivers Spree and Havel, it is the center of the Berlin-Brandenburg Metropolitan Region, which has roughly 6 million residents.
Around one-third of the city's area is composed of forests, parks, gardens, rivers, canals and lakes.
The global travelers at Lonely Planet have fallen in love with her. "Forget about New York – Berlin is the city that truly never sleeps. Sometimes it seems as though Berliners are the lotus eaters of Germany, people who love nothing more than a good time. The city's vast party spectrum caters for every taste, budget and age group. From tiny basement clubs to industrial techno temples, chestnut-canopied beer gardens to fancy cocktail caverns, saucy cabarets to ear-pleasing symphonies – Berlin delivers hot-stepping odysseys, and not just after dark and on weekends but pretty much 24/7. Pack your stamina!"
One of the best places to enjoy yourself, relax, have a drink and lounge is found there as well.
The Ritz Carlton is an incredible hotel with a wonderful lounge.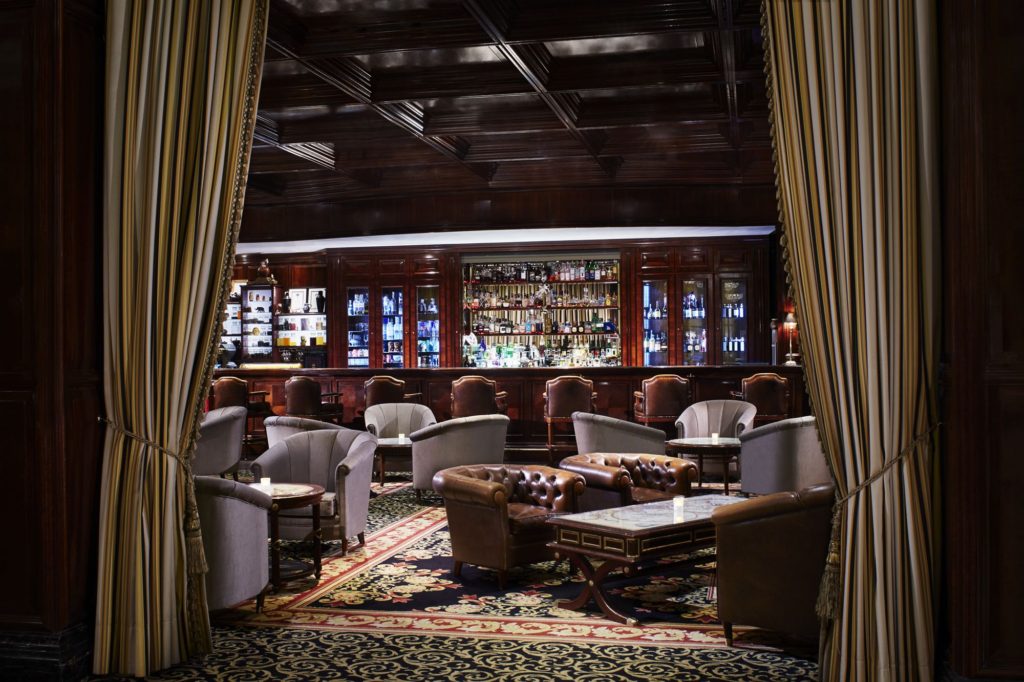 They welcome us at ritzcarlton.com, "Behind the elegant drapes alongside the sumptuous lobby of The Ritz-Carlton, Berlin, you will discover The Curtain Club, a wonderfully uncommon Berlin bar. Inside, mahogany woods, leather chairs and marble-topped tables wrap guests in old-school luxury. Cocktail lovers will rejoice over expressive flavors and fine ingredients served amid a genteel ambiance that includes a crackling fireplace and glass-topped baby grand piano."
Wow. Sounds like its right out of a movie.
We can just visualize the legendary Marlene Dietrich mesmerizing us with her smooth, silky voice.
They continue, "Formed by Germany's indelible past and inspired by its vibrant present,
The Ritz-Carlton, Berlin offers locally inspired luxury in the dynamic Potsdamer Platz quarter. With elegant accommodations and skillfully composed fine dining experiences, this 5-star hotel welcomes guests with a fusion of history and future near the Berlin Wall, museums, upscale shopping and historic landmarks.
Memories are meant to be revisited. We invite you to experience The Ritz-Carlton, Berlin through the eyes of fellow travelers and share unforgettable moments from your own stay."
What an experience that would be. Have a session with Paksi during the day, go back to the Ritz in the afternoon for a meal and nap and then enjoy the lounge in the evening.
Think it over and then act on it.
This is a lifetime memory that you owe to yourself.
Even if the singer in the lounge talks too much.
~ ~ ~
OPENING PHOTO Wrestling Lounge
https://www.nbc.com/saturday-night-live/video/nick-the-lounge-singer-sings-star-wars-theme/2956866
https://www.hollywoodreporter.com/news/hollywood-flashback-bill-murray-played-917696
https://en.wikipedia.org/wiki/Soapdish
http://www.ritzcarlton.com/en/hotels/germany/berlin/dining/the-curtain-club
http://www.ritzcarlton.com/en/hotels/germany/berlin/dining
http://www.ritzcarlton.com/en/hotels/germany/berlin
https://www.yelp.com/biz/bar-lounge-in-ritz-carlton-berlin?hrid=0AidfonYIXNpJKSUvcoFEw
https://www.lonelyplanet.com/germany/berlin
https://en.wikipedia.org/wiki/Berlin
https://www.wb270.com/eur/paksi.htm
https://www.brainyquote.com/topics/berlin