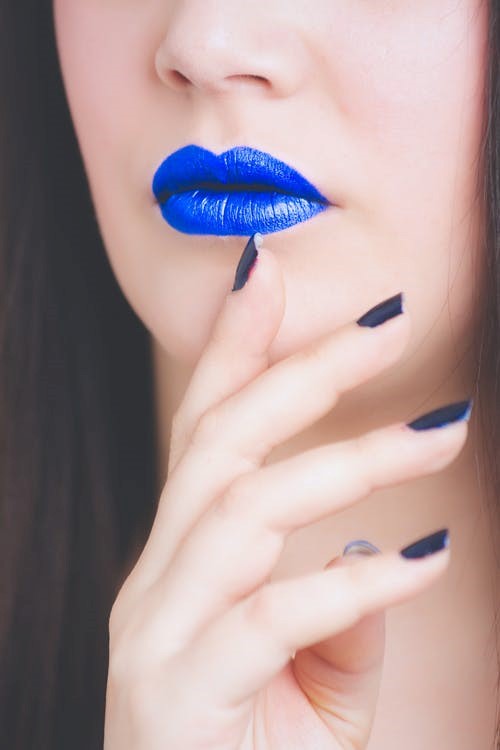 It was known as the Fight of the Century.
The Fight of the Century is the title boxing writers and historians have given to the boxing match between champion Joe Frazier (26–0, 23 KOs) and challenger Muhammad Ali (31–0, 25 KOs), held on March 8, 1971, at Madison Square Garden in New York City.
Frazier won in 15 rounds via unanimous decision. It was first time that two undefeated boxers fought each other for the heavyweight title.
The Madison Square Garden has been home to some of the biggest, baddest and greatest boxing matches that have ever existed.
Wrestling at The Chase in St. Louis, Missouri was home to some of the biggest, baddest and greatest women's wrestling matches that were ever presented.
Initially, the matches were broadcast live on Saturday nights and repeated traditionally on Sunday mornings.
This production method was later replaced by a live-to-tape system, meaning that while the performances were taped for later broadcast, they were shot entirely in one take as if airing live, so that no allowances were made for unforeseen or unscripted developments or events.
What made it so special was that there was such a dearth of beautiful professional women's wrestling in the 1960s and 70s, fans hungered for every taste that the brilliant production would share.
CHASE PLAZA HOTEL ST. LOUIS
This majestic event was the invention of Sam Muchnick, who was president of the St. Louis Wrestling Club, along with Mr. Harold Koplar who owned KPLR and the old Chase Park Plaza Hotel. The two were together on an airplane in 1958 and wondered how they could put men and women's pro wrestling into St. Louis area homes.
The original series began on May 23, 1959 and ran until September 10, 1983.
Although the St. Louis Wrestling Club began by taping one show at a time, they began taping three shows at a time on Sunday mornings in the early 1970s. Admission to the tapings was free, and the room in which the matches took place seated 900 fans.
Joe Garagiola was the initial play-by-play commentator. When he left in 1963, Don Cunningham took his place. The following year, Mr. Cunningham died, and was replaced with George Abel. He was joined in 1972 by Larry Matysik, who at the time, was also a part-time police officer in Belleville, Illinois. Ring announcers included John Curley, Eddie Gromacki and Joe Garagiola's brother Mickey Garagiola.
KPLR ended its relationship with the St. Louis Wrestling Club in September 1983 and ended that version of Wrestling at the Chase.
The station made a deal by which the WWF would produce its wrestling related programming.
On December 27, 1983 and January 16, 1984, the WWF held TV tapings at the Chase Park Hotel which were turned into several episodes of Wrestling at the Chase which began airing in 1984. The first of these shows featured the first WWF appearance of Gene Okerlund and the first Hulk Hogan WWF match after his departure from the AWA.
Some of the women's wrestling matches were unforgettable.
Wendy Richter vs Sandy Partlow. Wendy battered Sandy from the ringing of the opening bell but couldn't finish her off. This was when Wendy was new and had ample shapely baby fat. Super sexy. Sandy played possum and eventually out foxed Wendy for the pin.
Early Dawn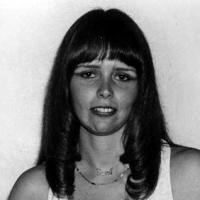 Brenda Hoffman vs Marie LaVerne. Marie should have been the heavy favorite in this one since she had battled against the likes of Canadian super star Vivian Vachon and a journey woman in Early Dawn. That being said, newbie Brenda Hoffman and her beautiful strong legs gave Marie all that she could handle and Marie had to eventually trick her into a pin. Marie was super sexy in her usual light powder blue bathing suit and bare feet while Brenda was gorgeous in a light green and black floral bathing suit.
Kandi Malloy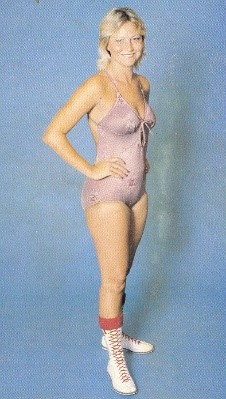 Kandi Malloy vs Sand Partlow. Sandy Partlow dressed in bright green was the favorite and the villain and she played both roles very well. Kandi Malloy from Greenville, South Carolina is incredibly shapely and sexy in a white bathing suit and though taller than Sandy, was no match. Give her credit as she had her moments but mostly Sandy had her way with the gorgeous Southern Belle.
Della Coper vs Leilani Kai. Someone please call 911! Fast! Della Cooper is in trouble from the beginning, during the middle and absolutely at the end.
It was so bad that the announcer admitted she looked worse for wear after the Hawaiian Princess was finished with her. Arm twists, body flips and a good pounding describes this one. At one point lovely blonde Della could barely stand as her hair and mind were frazzled and all over the place. Didn't see Della wrestle much after this and I think we can all guess why.
Joyce Grable vs Suzette Ferreira. There is nothing sexier than two feminine shapely women like Joyce and Suzette adorned in bathing suits and ready for battle. Suzette tried to make a fight of this one including some dirty tactics but Joyce was having none of it. The roll up folding pin at the end is priceless.
We say all of this because Wrestling At The Chase will always hold some special memories since that type of super sexy and simple female pro wrestling is virtually gone.
During the snail mail days, these great tapes and other female matches from that era were available through a true gentleman and very down to earth guy named Manzerman.
Remember him?
Here is a blast from the past.
"I have one of the largest collections of Women's pro wrestling videos to be found ANYWHERE. Tapes from the fifties to present, representing virtually every wrestling promotion on the books. This also includes GLOW, POWW, and other independent women's wrestling organizations.
My tape list is comprehensive and informative, as the match listings and descriptions also make good reading, taking you on a video history of women's professional wrestling. Everything from June Byers, Mildred Burke, Fabulous Moolah, Wendi Richter to Madusa, Sherri, Luna, and oh yes, the sexy, sexy Jacqueline. I have hundreds and hundreds of lady wrestlers on video."
His catalog was to die for.
Tributes lend meaning to our lives and Wrestling At The Chase deserves theirs.
It was consistently one of the highest rated television shows in St. Louis. Among St. Louis-based shows, it was third behind the local news and St. Louis Cardinals baseball games. The show often had over 100,000 viewers per episode.
It is considered one of the pro wrestling industry's most historic programs.
~ ~ ~
Sources: brainyquote.com, Wikipedia, fciwomenswrestling2.com, FCI Elite Competitor, photos thank you Wikimedia Commons.
https://groups.google.com/forum/#!topic/t-netz.wrestling.wwf/Qy7krbgk4K0
http://pub20.bravenet.com/forum/static/show.php?usernum=1635079863&frmid=4568&msgid=776278&cmd=show