Women's Wrestling Senegal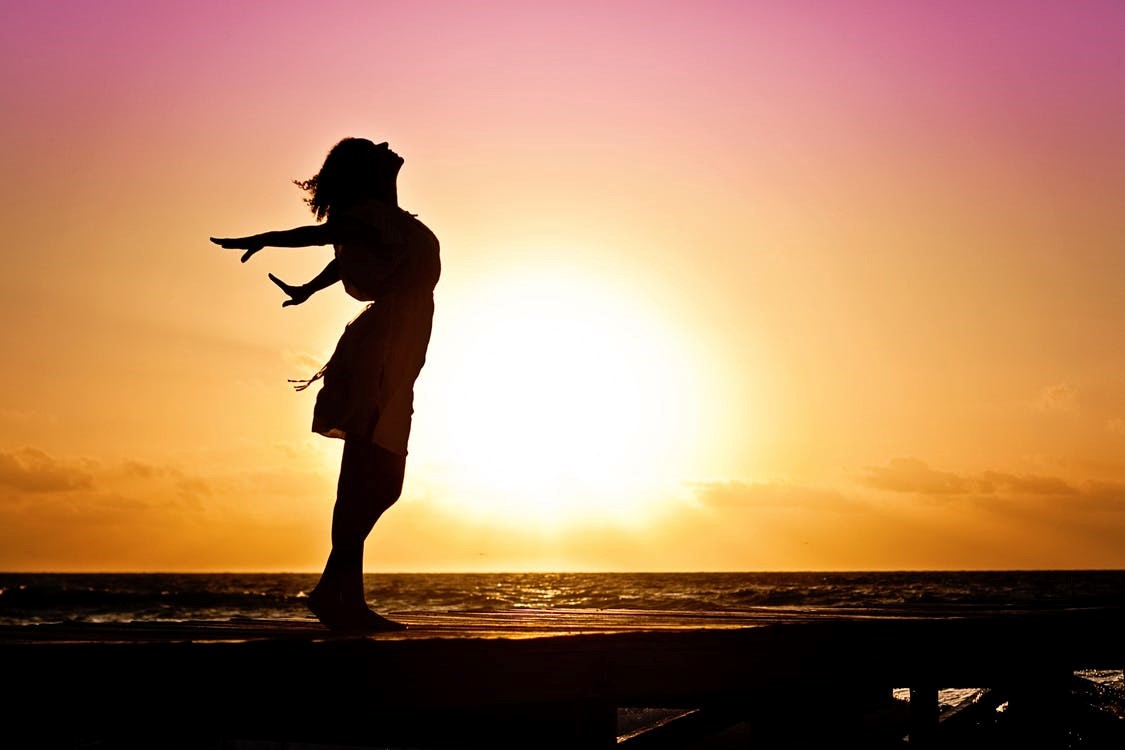 Women are breaking new ground and planting new ideas about wrestling in Senegal.



 Lies that build are better than truths that destroy………
It is better to be loved than feared……….. Senegalese Proverbs
Blessed with an abundance of brilliant sun, 350 miles of enticing beaches along the Atlantic, expansive parks with wildlife on an enormous scale and Mosques that tell many tales, it is understandable why Senegal is a sizzling vacation destination to about a million visitors a year.
Traveltips.usatoday.com speaks to this far West African location.
Senegal's beach resorts are the genesis of its modern tourism industry, dating back to the country's first Club Med that opened in the 1970s. Many of these beaches are close to the capital Dakar: Plage Bel-Air, N'Gor Island and Yenn. To its south is a nearly 100-mile stretch of sandy beach known as the Petite Cote, dotted with assorted small fishing villages.
Djoudj National Park in northern Senegal, a UNESCO World Heritage Site that is one of the world's most important bird sanctuaries. The park, on the Senegal River's delta, is home to about 1.5 million birds, including African spoonbills, white pelicans and great egrets. Southern Senegal along the Gambia River also is a prime spot for wildlife-spotting, including hippos, monkeys and crocodiles.
There is another beautiful attraction in Senegal.
Fully competitive women's wrestling.
Wrestling has been practiced in Africa for centuries. In sub-Saharan Africa, it has long been a popular sport in rural areas. But in Senegal today, wrestling has become the national obsession. Senegal's wrestlers, though, are allowed to fight each other with their bare fists. It's one of the only countries in the world where that is legal.
Professional wrestlers are superstars in Senegal, pulling in fees of hundreds of thousands of dollars for a single fight. And for many poor young men, wrestling offers the only chance to earn a good living. In the dying sun of a Dakar afternoon, two hundred young hopefuls, dressed in cotton shorts stand punching at the air, shares pri.org/stories.
This has opened the door for women to wrestle as well. Documentingreality.com relates in Senegal, traditional wrestling is more popular than football, with the champions making their fortunes and becoming national celebrities. In most of the country, the sport is only for men but in the remote, southern region of Casamance, there is a long history of female wrestling and so the national team all come from Casamance.
These women train several times a week at the local beach. Traditional wrestling is slightly different to the Olympic sport and the women have to be taught certain techniques if they want to take their passion to another level. The most famous female wrestler in Senegal, Isabelle Sambou, is from Casamance. She went to the Olympic Games in London last year and placed fifth.
Wrestlingroots.org reports for centuries female wrestlers in Senegal have competed in seasonal wrestling matches as a way to help create good fortune for the annual rice crop. However, with the expansion of Olympic opportunities for women in wrestling the nation's most-talented female wrestlers have become accustomed to using the sport as a vessel for recognition on the international stage and fighting for equal rights at home. It's an opportunity that gives Senegalese women hope for a brighter future.
Senegalese women aren't alone. Since 2001 sporting commissions from around the world have started directing their poor Olympic funding into women's wrestling programs. In less than a decade wrestling has become the most powerful and accessible opportunity for women to advance the ideals of equal rights and mutual respect through sport.
Sirefina Diediou joined the national team last year. She says she used to wrestle boys at school and it took a lot of convincing for her mother to accept her love of the sport, but now she encourages her to pursue her career, as long as she keeps working hard at school according to www.bbc.co.uk/news.
Sports.yahoo.com speaks of another rising star. What football is to America, traditional wrestling is to the African country of Senegal. Large stadiums are filled to watch men compete one-on-one in a sport that resembles freestyle wrestling. It's not surprising to see one of Senegal's best medal hopes to come in wrestling.
What is surprising is the wrestler in question is a woman.
Senegal's Isabelle Sambou competed in traditional wrestling, which emphasizes takedowns and has moves that are more MMA-based. When coaches saw her obvious talent, they suggested she move to Thies, a city in the northern part of the country, to train in freestyle, the discipline women compete in at the Olympics.
Competing at 48 kg (105 pounds), Sambou qualified by winning a qualification tournament. She also took second at the African Championships and took 10th at the world championship in 2011.
Whenever Female Competition International focuses on the exceptional women breaking new ground in country after country, our question is always a concern about how the average, everyday woman is treated there.
In Senegal the organization Make Every Woman Count (www.makeeverywomancount.org) sheds some valuable light. Let's first start with the history of this emerging nation.
The Republic of Senegal has an estimated population of 12.8 million (UN, 2010). The capital is Dakar. Senegal has an area of 196,722 sq. km (75,955 sq. miles). The main languages are French (official), and Wolof. Senegal became independent in 1960 from France. Since gaining its independence, the country has been a model of stability in Africa. Senegal has always been a multi-party system governed by the people. However, despite peace deals between the government and rebels, in the southern Casamance region the low-level separatist war has killed hundreds of people and still continues. Senegal has a long record of participating in international peacekeeping operations and mediation.
Despite the constitution of Senegal, which grants equal rights to men and women and prohibits discrimination against women, the government does not enforce these laws. Discrimination against women is widespread in the country and is especially apparent in rural areas. Women are limited to traditional roles. Female genital mutilation, polygamy, and early marriage are widely spread in Senegal.
A record number of women were sworn in as legislators in Senegal's new parliament. Sixty-four women now have seats in this West African country's 150-member National Assembly, thanks to a law on gender parity.
Sociologist Fanta Diallo, a member of the Dakar City Council, also hoped for a strong performance by women members over the five-year term of the legislature. "Contrary to what many people think, for the most part the women who have been elected are strong candidates," she told IPS. The International Rescue Committee (IRC) said in a recent report, in conflict-hit West African countries, husbands often pose a greater threat to women's lives than an armed assailant, but even in more stable countries, violence against women is hard to eradicate. "Domestic violence is like diabetes. It is a disease that kills and causes damage, but which has not been very well documented," said Mariam Kamara, a mobilization officer at the UN Women-West Africa Sub-Regional office.
In Senegal, which enacted a law against domestic violence in 1999, only a handful of offenders are brought to court, mainly due to the difficulty of obtaining evidence – medical reports are expensive, while prejudice often puts overwhelming societal pressure on women, which prevents them from reporting abuse, experts said. "In the Senegalese society, it is very important for a woman to be married. If a woman takes her husband to court, it is said that she is not a good wife," said Benjamin Ndeye, the director of a state-run organization that mediates in conflicts. "I have never seen an abusive husband receiving more than a two-month suspended sentence." Women also often face judges who tend to favor family unity, he noted.
However, years of sensitization in Senegal seem be paying off. "The police have made a lot of progress – they now tend to refer women to NGOs," said Elisabeth Sidibé, a volunteer at the Committee to Combat Violence against Women and Children (CLVF).
The Association of Senegalese Women Jurists (AJS) and other NGOs have also stepped up the fight against domestic violence by conducting radio and TV talk shows, public debates and legal training. The Association offers legal help and has launched a hotline for reporting domestic violence. "We cannot say the issue is not taboo anymore, but more and more women are daring to look for help," said Fatou Bintou Thioune, the CLVF's coordinator.
In terms of the March, 2012 major election, www.unwomen.org reports in an exclusive discussion with women's organizations the day after he emerged as the winner of Senegal's Presidential election on March 25th, President-Elect Macky Sall outlined his vision for improving the lives of Senegalese women.
"I will listen to women. I will respect and promote their rights. You can count on me, he said in a meeting in Dakar with the Women's Platform for Peaceful Elections in Senegal (known as ETTU Jamm or Plateforme de veille des Femmes pour les elections apaisées au Sénégal). The organization, which is supported by UN Women, aims to prevent conflict through mediation in Senegal, and monitors elections from a gender perspective through a platform called the Situation Room.
Regional Director for UN Women, Ms. Josephine Odera, who attended the meeting, expressed the agency's continued support, in ensuring that women's priorities are planned for, financed and implemented in Senegal. "We are confident that you will integrate women's leadership in your administration and that the institutional structure to respond to women's priorities will be re-enforced, she said.
FCI appreciates women wrestlers in Senegal are breaking new ground and proving that women have varied roles that can benefit any society. Please keep an eye on the women's wrestling movement that continues to gain respect in Senegal and is gathering positive attention around the world.
~ ~ ~
Sources: traveltips.usatoday.com, documentingreality.com, pri.org/stories/2011-06-09/wrestling-solution-poverty-senegal, www.globalpost.com, wrestlingroots.org/female-wrestling-in-senegal, sports.yahoo.com/blogs/olympics-fourth-place-medal/female-senegalese-wrestler-one-country-best-medal-hopes, mlkshk.com, www.bbc.co.uk/news, www.makeeverywomancount.org, Wikipedia, www.unwomen.org/en/news/stories/2012/3, abcnews.go.com/Health/WomensHealth, www.reuters.com/article, travel.state.gov/travel, photos courtesy Wikimedia commons.