Women's Wrestling Novices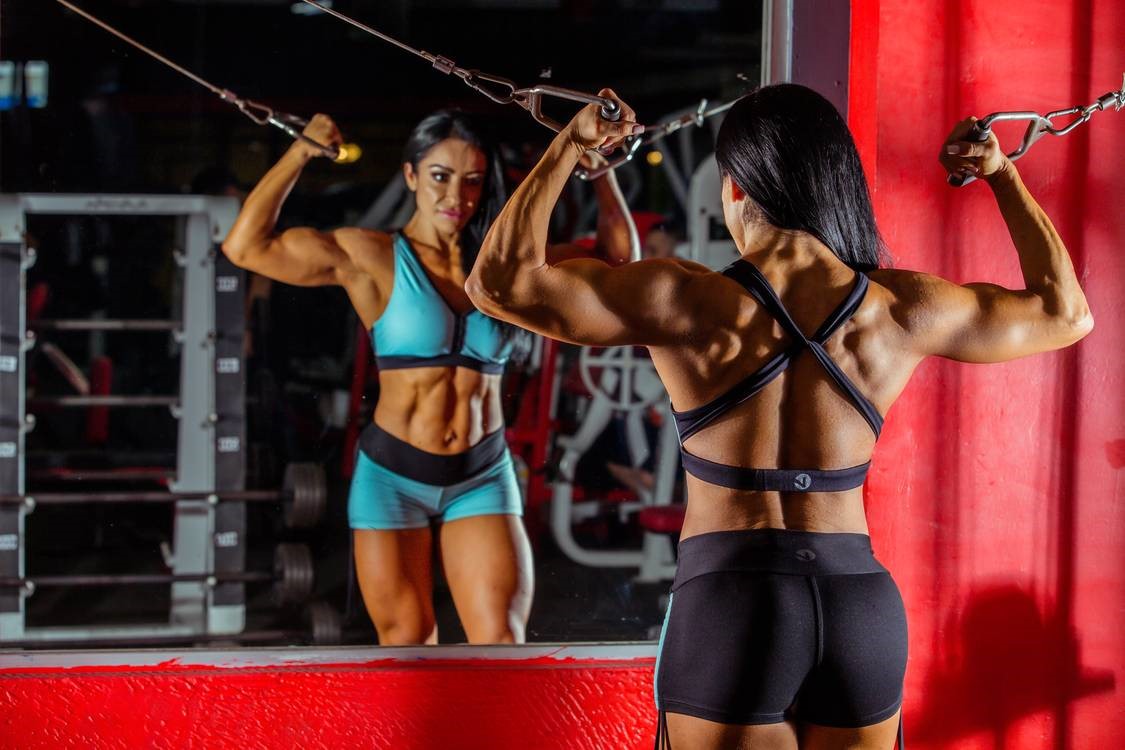 New German maidens are causing a stir on the female wrestling scene.
There is often an intense attraction when new maidens are upon any scene as we share an excerpt from the following story of The Swan Maidens printed by pitt.edu.
There was once a hunter who used often to spend the whole night stalking the deer or setting traps for game. Now it happened one night that he was watching in a clump of bushes near the lake for some wild ducks that he wished to trap. Suddenly he heard, high up in the air, a whirring of wings and thought the ducks were coming; and he strung his bow and got ready his arrows.
But instead of ducks there appeared seven maidens all clad in robes made of feathers, and they alighted on the banks of the lake, and taking off their robes plunged into the waters and bathed and sported in the lake. They were all beautiful, but of them all the youngest and smallest pleased most the hunter's eye, and he crept forward from the bushes and seized her dress of plumage and took it back with him into the bushes.
After the swan maidens had bathed and sported to their heart's delight, they came back to the bank wishing to put on their feather robes again; and the six eldest found theirs, but the youngest could not find hers. They searched and they searched until at last the dawn began to appear, and the six sisters called out to her, "We must away; 'tis the dawn; you meet your fate whatever it be." And with that they donned their robes and flew away, and away, and away.
When the hunter saw them fly away he came forward with the feather robe in his hand; and the swan maiden begged and begged that he would give her back her robe. He gave her his cloak but would not give her robe, feeling that she would fly away. And he made her promise to marry him, and took her home, and hid her feather robe where she could not find it. So they were married and lived happily together and had two fine children, a boy and a girl, who grew up strong and beautiful; and their mother loved them with all her heart.
Fortunately it is a tale with a happy ending. Now is a time for new beginnings as we introduce three Deutschland wrestling Maidens who we hope will evolve and have a greater impact on the female submission wrestling community.
There is the sexy brunette named Chrisa who turns heads every time she steps onto the wrestling mats. She greets you by saying, "I am a member of the femwrestle team which has the agency here, there you can also reach me  www.femwrestle.com/studio.  I offer Sessions weekly Mo-Friday 10am-2pm, weekend 10am-6pm in the Femwrestle Studio."
CHRISA
Well educated and traveled, Chrisa speaks both German and Russian. Her specialties are competitive, semi competitive and fantasy wrestling. She has a background in Jujitsu as well.
You can take in the sights of Troisdorf, which is near Cologne. Understandably, no nude or sexual services are offered but a great wrestling session can be had by all.
Felice is a pretty new comer who can flex her muscles and take you down to the mats in a way that keeps you begging for more. She sessions out of Koblenz which is near Dresden.
She explains, "I offer sessions in my own studio in Koblenz and near Dresden (Saxony). Both studios have mats with an area of 25 sqm. I work from Monday to Friday from 10am clock bis 19 clock. Other days on request."
She continues, "I have discovered the fun of wrestling some time ago and would be happy if I dare you to measure your strength with me.
I agree in 2 studios in Germany sessions, I not going away for the time being.
However, I want to emphasize that I do professionally performing another job and therefore one or the other mail / call cannot be answered immediately. Furthermore, I offer no sexual services because I do not belong to the horizontal trade."
FELICE
If you session with Felice, we sense you will have fun too.
DIANA
Naturally we would like to introduce you to Diana who calls herself "The Natural." She is based out of Berlin and Mannheim. She expresses, "I'm a former track and field athlete now into fighting (mixed wrestling, BJJ).
She can fulfill your dreams through semi-competitive to competitive wrestling matches and fantasy as well. A strong girl she can perform Lift & Carry sessions too. Here is what one very happy customer had to say about her.
"First, I have to stress that the pictures on her website don't do her justice : she's definitely gained some muscles, especially in her upper body. Her body is very well defined, in a fitness way rather than bodybuilder way, which was perfect for me. Of course, one can see by the pictures that Diana is tall… But actually experiencing it is a complete other thing: when you're trapped in her straight scissors and find yourself unable to reach for her ankles, then you realize what "tall" means! She amazed me by her speed and agility, along with her raw strength: she literally played with me, tossing me around for an hour without breaking a sweat! She kept her gravity center very low, even lower than mine, despite the fact that I'm nearly 25cm shorter… A testimony to her flexibility and wrestler skills."
In the story of The Swan Maiden, no doubt the hunter's dream certainly came true. As many of you know, visiting Germany can be an enriching experience. If you add a wrestling session with a German maiden it can be both enriching and dream fulfilling.
~ ~ ~
Some may find other women's wrestling sites erotic in nature. If you are offended by depictions of women wrestling in erotic situations, please exercise caution in visiting women's wrestling sites.
Femcompetitor.com subscribes to fciwomenswrestling.com news source, no affiliation.
Wrestler's quotes are from sessiongirls.com and WB270.com
Sources: brainyquote.com, Wikipedia, fciwomenswrestling.com, fciwomenswrestling2.com, FCI Elite Competitor, femcompetitor.com, pitt.edu, photos thank you Wikimedia Commons.