Women's Freestyle Wrestling, MMA Headline News, February 2022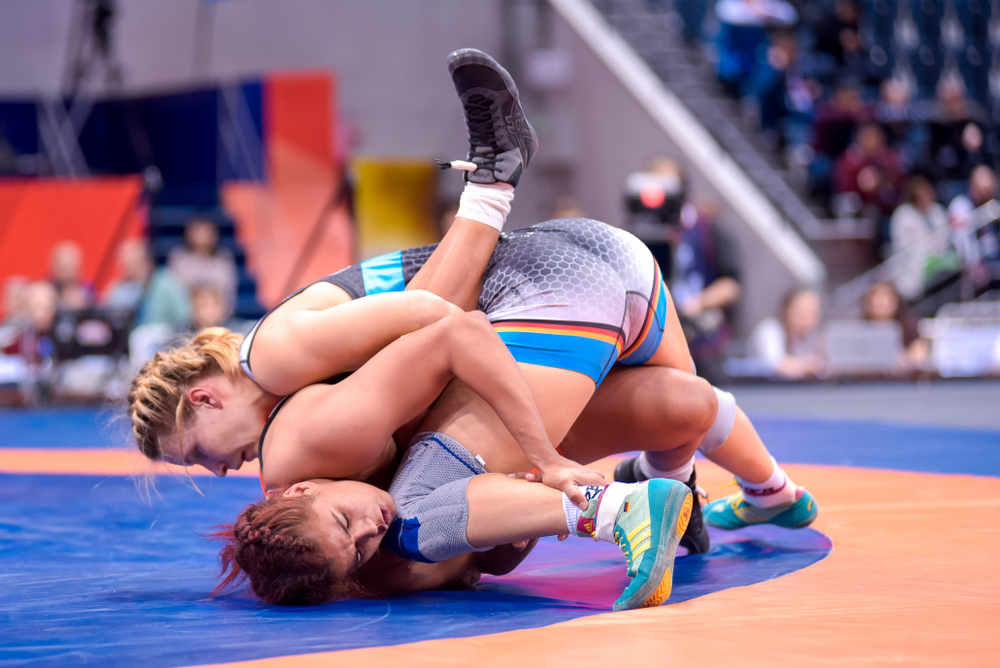 February 5, 2022,
Female high school wrestling leads to WCWA wrestling and now with Iowa University entering the fray, NCAA Wrestling, which leads to wrestling in the Olympics or private tournaments and for some brave enough, entering the brutal but potentially financially lucrative competitions of the UFC, Invicta or now growing PFL.
The opportunities today are a plenty for girls who start in wrestling.
There is a future and the options are growing.
We can remember a time when FCI first began publishing that for the vast majority of girls, it was high school and then retirement. That was back in 2012-14 when the Women's Collegiate Wrestling Association only had approximately 12-14 schools.
Now in viewing the ncsasports.org website, that list is surging towards 100 with news schools being added each year.
Hard to believe we can say that. One hundred schools? That is amazing.
Nationally, women's wrestling has 113 intercollegiate programs, including Alvernia and Delaware Valley.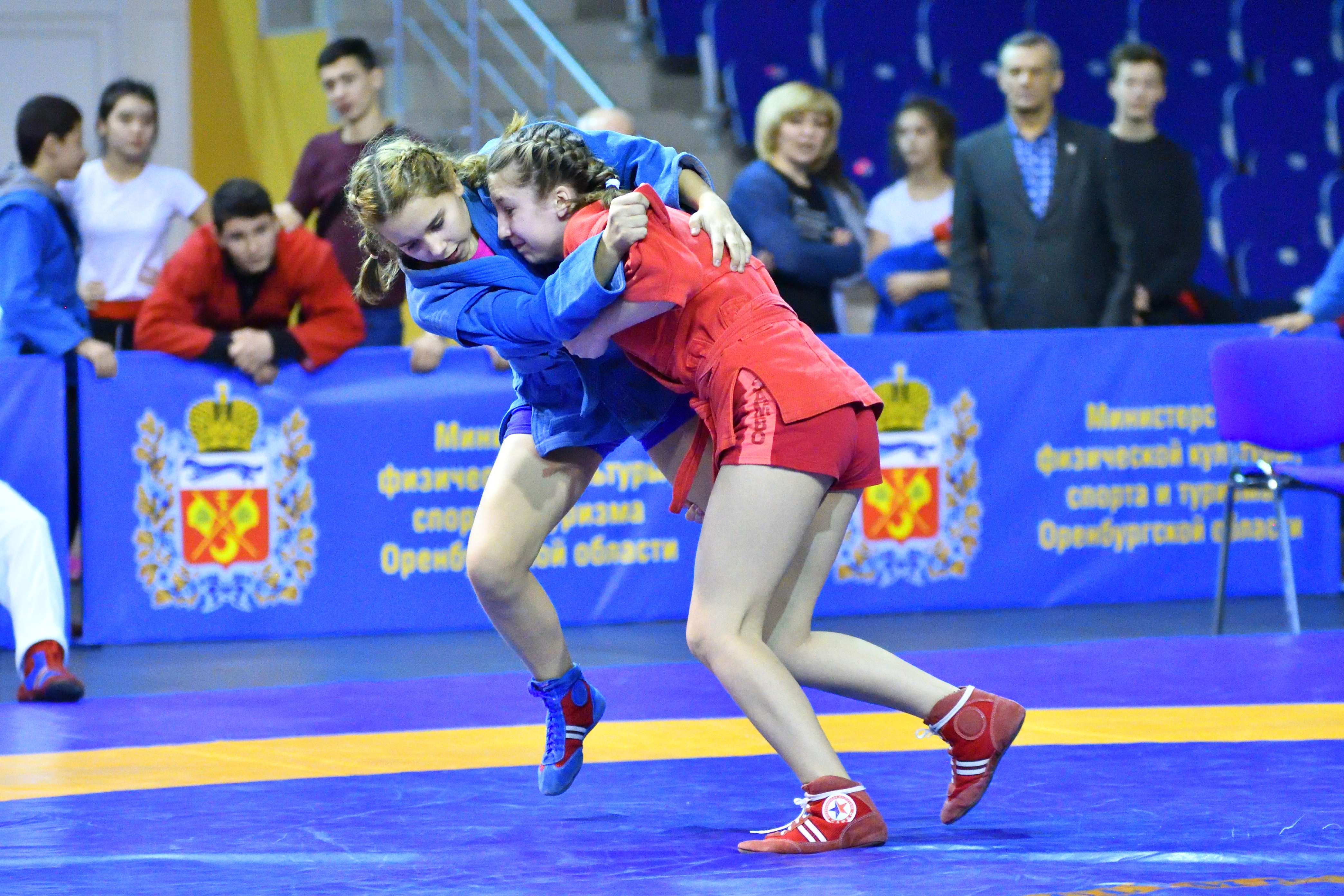 Another one is being added.
As reported by the York Dispatch on January 20, 2022, "The emerging sport of female wrestling just got another boost in York County.
York College announced Thursday in a news release that it will add women's wrestling as the school's 24th varsity sport. Wrestling will be the 13th varsity sport offered for women at York."
Good to know. Great to see the growth.
Other avenues for female grapplers are expanding as well in television and on film.
The Ultimate Fighter is an American reality television series and mixed martial arts (MMA) competition produced by the Ultimate Fighting Championship (UFC).
It previously aired for fourteen seasons on Spike TV.
The show features professional MMA fighters living together in Las Vegas, Nevada, and follows them as they train and compete against each other for a prized six-figure contract with the UFC. The series debuted on January 17, 2005, with its first episode, "The Quest Begins".
To date, there have been twenty nine seasons of the show, two per calendar year. Each season features either one or two weight classes in the tournament.
There is big news along those lines.
On February 4, 2022, the team at ufc.com reports, "The historic 30th season of The Ultimate Fighter will see UFC bantamweight champion Julianna Peña and featherweight champion Amanda Nunes go head-to-head as coaches for men's heavyweights and women's flyweights competing to make the UFC roster. Following the series, which exclusively debuts Tuesday, May 3 on ESPN+, the two coaches will prepare to square off for the bantamweight title at a date that will be determined in the near future."
We look forward to that.
A former UFC star is making news.
Megan Anderson is an Australian mixed martial artist who competed in the Women's Featherweight division of the Ultimate Fighting Championship (UFC).
Ms. Anderson also competed for the all-women's MMA league Invicta Fighting Championships, where she won the Invicta FC Featherweight Champion.
On April 30, 2021, FCI Women's Wrestling Magazine analyzed, "Fear can be a major factor in sizing someone up and forming an opinion about them before you even meet them or really know anything about them.
Australian MMA star Megan Anderson stands at 6 foot and sports lots of tattoos.
She looks a little scary.
She's gorgeous, so you might want to meet her, just not in a dark alley or inside of a locked MMA cage.
Especially when there is prize money at stake.
You're really happy that she is going to fight someone else and not you.
It is very easy to form an opinion about Megan before really knowing anything about her. Scary looking people can do that to you. She's scary beautiful.
She makes it clear that she does enjoy violence. She loves it when someone begins to give up. She can feel it. Physically hurting someone else in a legal manner is fantastic.
Interesting perspective.
That, we suspected all along, even if it's hard for someone to come out and say it. Megan (pronounced Mee-gan) tends to be very forthcoming.
In terms of her story, Megan emphasizes that you have to start from the beginning. Her MMA story is not typical. She started her career at 23, which is very late by other MMA female warrior standards.
She not only has evolved into a Martial Artist but also a Fighter as well. You need to go into the cage, beat the crap out of your opponent and get the job done.
That is the mind of a fighter."
Loving violence?
There is a video on her Instagram of her smiling and firing an automatic weapon outdoors.
Maybe she is preparing for her upcoming movie.
On her Instagram https://www.instagram.com/p/CZfwgFtjLDP/ , she posts, "For all those that are asking and continue to ask me daily, I have no plans to fight right now. I'm not saying that I will never fight again, but at this point in my life, I'm loving everything else I'm doing. From gaming and streaming, working as an analyst for ESPN and Invicta, and currently filming my first major feature film, I couldn't be happier and fighting really isn't on my mind.
I'm currently not affiliated with any gym, I'm not signed to any promotion right now and haven't been pursuing a new fight contract. I appreciate the love and interest from everyone hoping to see me in the cage again, but hopefully this answers your questions for now!"
The title fight with Amanda Nunes was the last fight of her prevailing six-fight contract with UFC and the organization opted not to renew it, making her a free agent.
Happy for her but sorry to hear she is not fighting anymore.
Megan appears to be so busy that she may not ever fight again, especially if she has great success in film. It is a lot easier on the body to make money that way.
A lot more glamorous too. Filled with stars.
On her Twitter account, Megan posts a photo with her and the A-List Action Star Chris Hemsworth.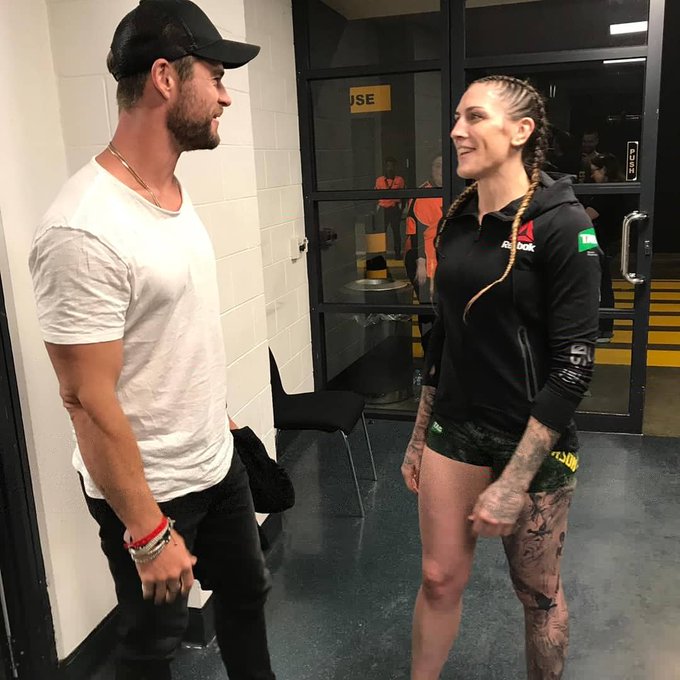 Is there a common film in their future? It appears so.
The team at mmafighting.com shares, "At only 31 years old, and as one of the few big-name fighters in the women's featherweight division, Anderson would likely have suitors should she wish to return to MMA. In the meantime, Anderson is set to star in The Extraction 2 alongside Chris Hemsworth, a sequel to the Netflix action thriller which was the streaming network's most-watched original film when it debuted in 2020."
Best wishes to Megan.
Back in 2012 when FCI began reporting about women and girl's wrestling, both divisions lacked credibility with very limited futures.
Now, not only does the future for girls and women's wrestling look bright, you might add expansive and lucrative as well.
~ ~ ~
OPENING PHOTO fciwomenswrestling.com femcompetititor.com grapplingstars.com Evgeniia-Shikhaleeva-Shutterstock-photo-credit-Editorial-use

https://www.ncsasports.org/womens-wrestling/colleges
https://www.yorkdispatch.com/story/sports/college/york-college/2022/01/20/york-college-announces-addition-womens-wrestling-varsity-sport/6596325001/
https://en.wikipedia.org/wiki/The_Ultimate_Fighter
https://www.ufc.com/news/ufc-champions-julianna-pena-and-amanda-nunes-to-coach-ultimate-fighter-season-30
https://en.wikipedia.org/wiki/Megan_Anderson_(fighter)
https://www.mmafighting.com/2022/2/3/22915451/morning-report-megan-anderson-not-retired-but-says-she-has-no-plans-to-fight-right-now
https://twitter.com/megana_mma/status/1180999863829291008
https://www.fcielitecompetitor.com/
https://fciwomenswrestling.com/